Texas is the second largest state in the United States, both in terms of population and area covered. The state covers an area of 695,662 sq. km (268,596 sq. miles) and hosts a population of 28,995,881 (as of 2019). It is found in the south-central part of the country.
Texas shares its border with the four US states of Oklahoma to the north, Arkansas to the northeast, Louisiana to the east, and New Mexico to the west. Texas also borders the Mexican states of Nuevo Leon, Coahuila, Tamaulipas, and Chihuahua to the southwest. To the southeast, Mexico has a coastline on the Gulf of Mexico.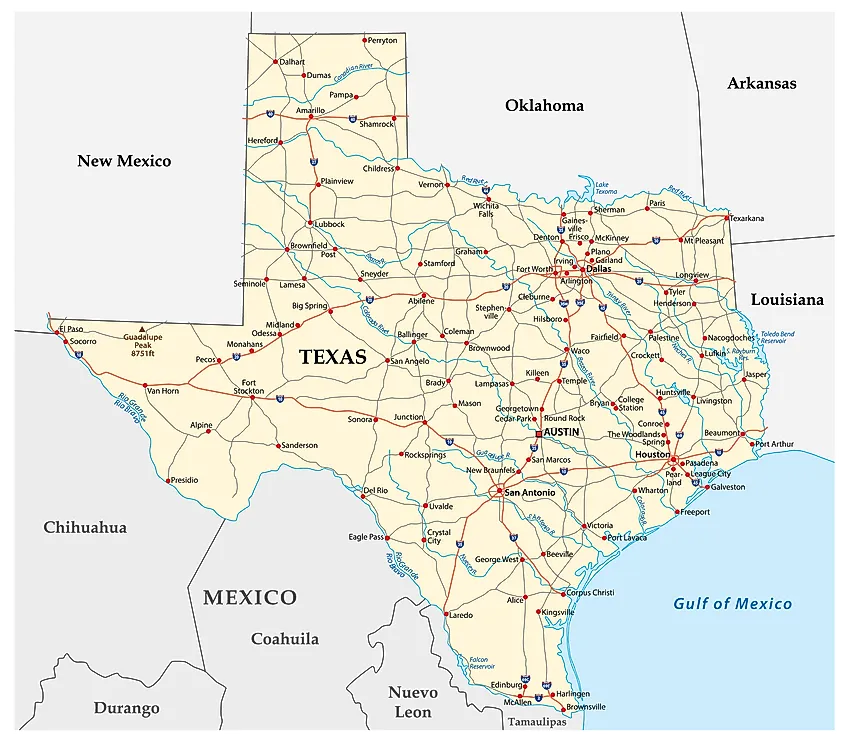 Rivers define three of the borders of Texas. The four Mexican states and Texas are separated by the Rio Grande River forming a natural boundary between them. The Red River defines the boundary of Texas with Oklahoma and Arkansas. Louisiana and Texas are separated by the Sabine River forming a natural boundary. 
A Brief History Of How Boundaries Of Texas Changed Over Time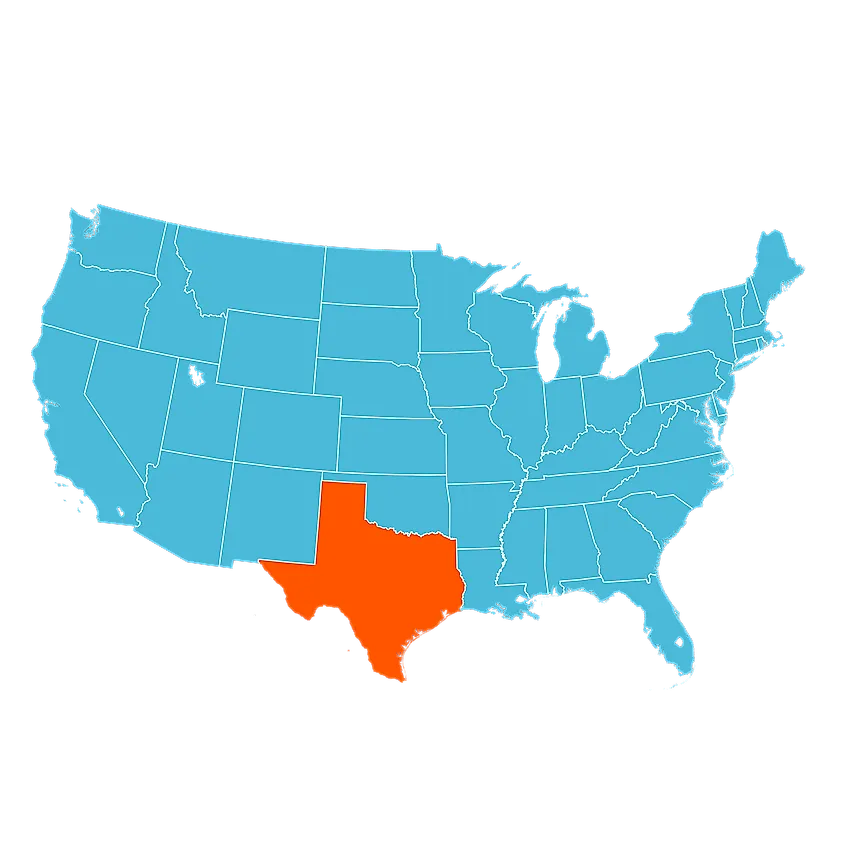 Between April 21, 1836 and February 19, 1846, the Republic of Texas existed as an intependent country bordering the US and Mexico. At that time, Texas was much bigger. It included the entire area of present-day Texas, and parts of what is today Wyoming, Colorado, Kansas, New Mexico, and Oklahoma. The boundaries of Texas were then starkly different from what it is today.
On December 29, 1845, Texas officially became the 28th state in the Union. However, it continued to maintain its territorial boundaries that it had as the Republic of Texas for another five years.
The borders of Texas today were defined when it decided to give up its claims on vast tracts of land in exchange to the United States paying off its extremely high public debt. The agreement was called the Compromise of 1850. The present-day boundaries of Texas were demarcated following this agreement.