Which Presidents Are From Ohio?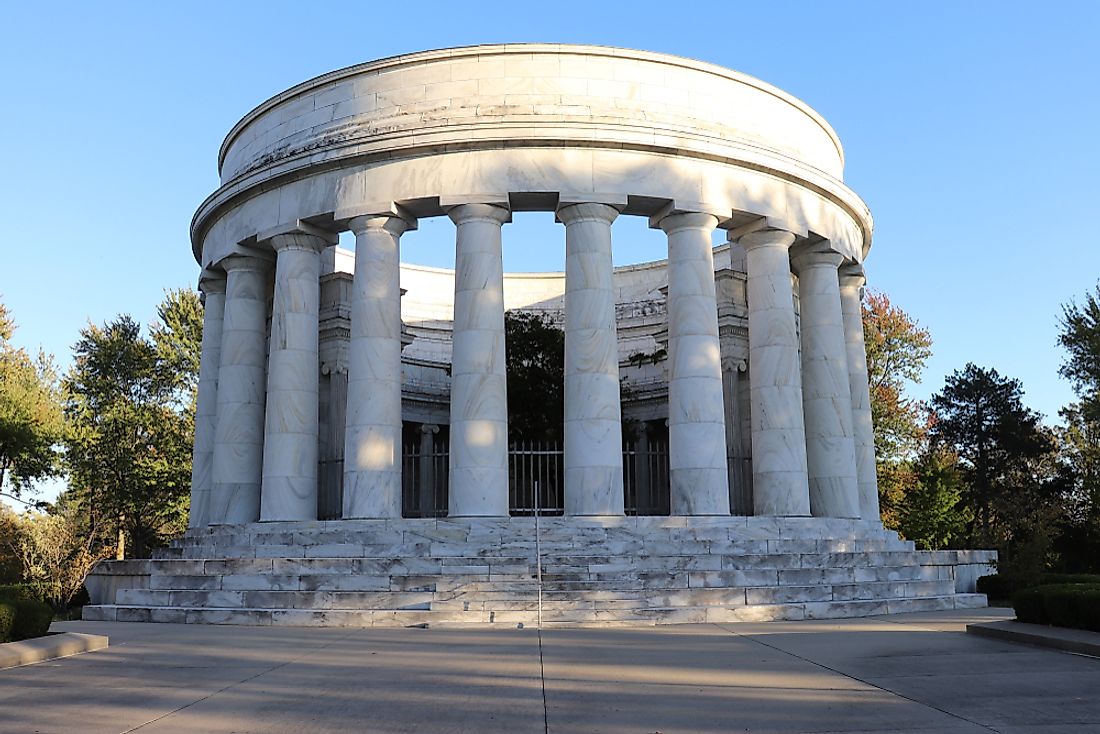 Ohio is the birthplace of seven US presidents. The only other state that can claim more presidents is Virginia with eight. Here is a list of Ohio-born presidents.
Presidents From Ohio
Ulysses S Grant
Ulysses S Grant was the 18th president of the United States. Born in Point Pleasant, Southwestern Ohio, Grant won the 1868 presidential election largely due to his successful roles in the Civil War. He took the oath of office in 1869 and left office in 1877. Grant managed to stabilize the post-war national economy, appointed several African-Americans to prominent positions, and created the Department of Justice. Grant died in 1885 at the age of 63.
Rutherford Birchard Hayes
When President Ulysses Grant left office in 1877 at the end of his second term, he was replaced by another Ohioan, Rutherford Hayes. President Hayes was born in 1882 in Delaware, Ohio. He only served for one term and did not run for re-election in 1880. He was elected through the Compromise of 1877.
James Abram Garfield
James Garfield was the third president in a row from Ohio. He was born in November 1831 in Moreland Hills, Ohio. President Garfield was the 20th president of the US and the second to be assassinated. He was assassinated after about six months in office. He remains the only sitting House member to be elected president.
Benjamin Harrison
Benjamin Harrison was born in August 1833 in North Bend, Ohio. He served as the 23rd president of the US between 1889 and 1893, succeeding President Grover Cleveland. Harrison was the grandson of William Henry Harrison who was 9th president. He was defeated by President Cleveland in the 1892 elections. Harrison died in 1901 at the age of 68.
William McKinley
William McKinley served as the 25th president of the US. He was born in Niles, Ohio in January 1843 and served as the president from 1897 until he was assassinated in September 1901, just about six months into his second and final term. McKinley's presidency was marked by rapid economic growth and claiming of overseas territories such as Puerto Rico, Hawaii, Philippines, and Guam.
William Howard Taft
William Taft served as the 27th president and the 10th Chief Justice of the US. He is the only person who has held both offices. President Taft was born in September 1857 in Cincinnati, Ohio. He succeeded President Theodore Roosevelt in 1909 and served for only one term, losing the presidency to Woodrow Wilson in 1912. Taft died in March 1930 at the age of 77.
Warren Gamaliel Harding
Warren Harding is the last president from Ohio. Born in 1865 in Blooming Grove, Ohio, Harding served as the 29th president of the US between 1921 and 1923. His reputation and that of its administration are marred by scandals including the Teapot Dome Scandal and the Veterans' Bureau scandal. Harding died in 1923 in his third year of presidency.
Vice Presidents From Ohio
Despite being the birthplace of the second-highest number of presidents, only three vice-presidents have come from Ohio. Thomas A Hendricks was the first Ohioan to assume the position and the 21st vice-president who served from March to November 1885. Others include Charles Fairbank and Charles D Dawes.
Which Presidents Are From Ohio?
| Rank | President | In Office |
| --- | --- | --- |
| 1 | Ulysses S. Grant | 1869-1877 |
| 2 | Rutherford B. Hayes | 1877-1881 |
| 3 | James A. Garfield | 1881-1881 |
| 4 | Benjamin Harrison | 1889-1893 |
| 5 | William McKinley | 1897-1901 |
| 6 | William H. Taft | 1909-1913 |
| 7 | Warren G. Harding | 1921-1923 |