Approximately 259 selfie-related deaths were reported between 2011 and 2017. The fact that more than half of these deaths occurred in India is truly mind-boggling. Some of the leading causes of selfie-related deaths are fires, automobile accidents, falls, and drowning. Despite the risks involved, people are still taking daredevil selfies! Thousands of thrill-seeking individuals have taken to scaling bridges, mountains, cranes, and skyscrapers to capture breathtaking shots for social media. Have you ever wondered which countries have reported the highest number of selfie-related deaths? Let us delve into details.
1. India - 76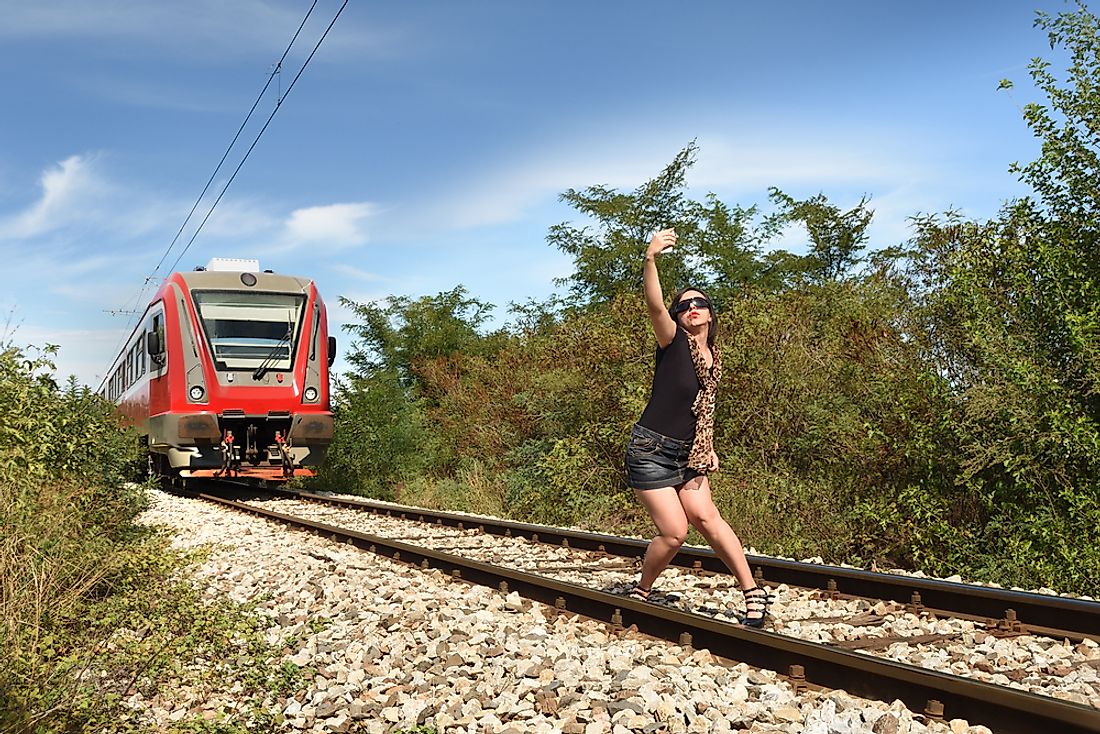 India has so far recorded more than 60% of all the reported selfie-related deaths. According to a study by Indraprastha Institute of Information in India and Carnegie Mellon University in the US, 76 of the 127 reported deaths occurred in India. We are not far into 2020, but another year of tragic selfies is shaping up in India. A 21-year-old student was recently hit by a train and died on the spot while trying to take a selfie in West Bengal. The Indian Government is currently taking measures to curb this sad phenomenon. For instance, there are plans to set-up "no-selfie zones."
2. Pakistan - 9
Pakistan grabs the second spot with nine deaths according to "kill-fie" rankings. One of the most popular incidences is when a tourist slipped down the stairs as he tried to take a selfie in Taj Mahal. In Peshawar, an eleven-year-old girl fell into Kunhar River and drowned while trying to take a perfect selfie. While some deaths were height-related, others were animals, electricity, train, and water.
3. USA - 8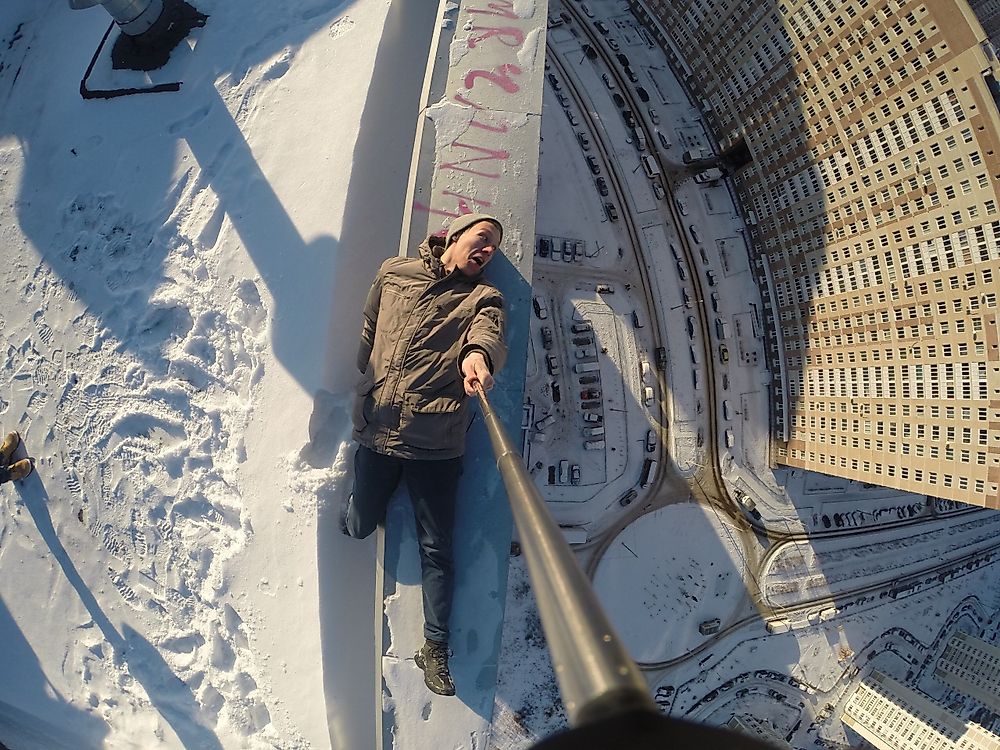 Selfie deaths are also a growing problem in the US. In 2014, a 29-year-old pilot died in a plane crash allegedly taking a selfie. The accident also led to the death of a passenger on board. According to the US Department of Transportation, 33,000 people were involved in accidents while driving and trying to use their cell-phones. Some of the reported distractions include taking, uploading, editing, or opening selfies. A study conducted by Erie Insurance Group indicated that 4% of all drivers who took part in the survey admitted to selfie-taking while driving.
4. Russia - 6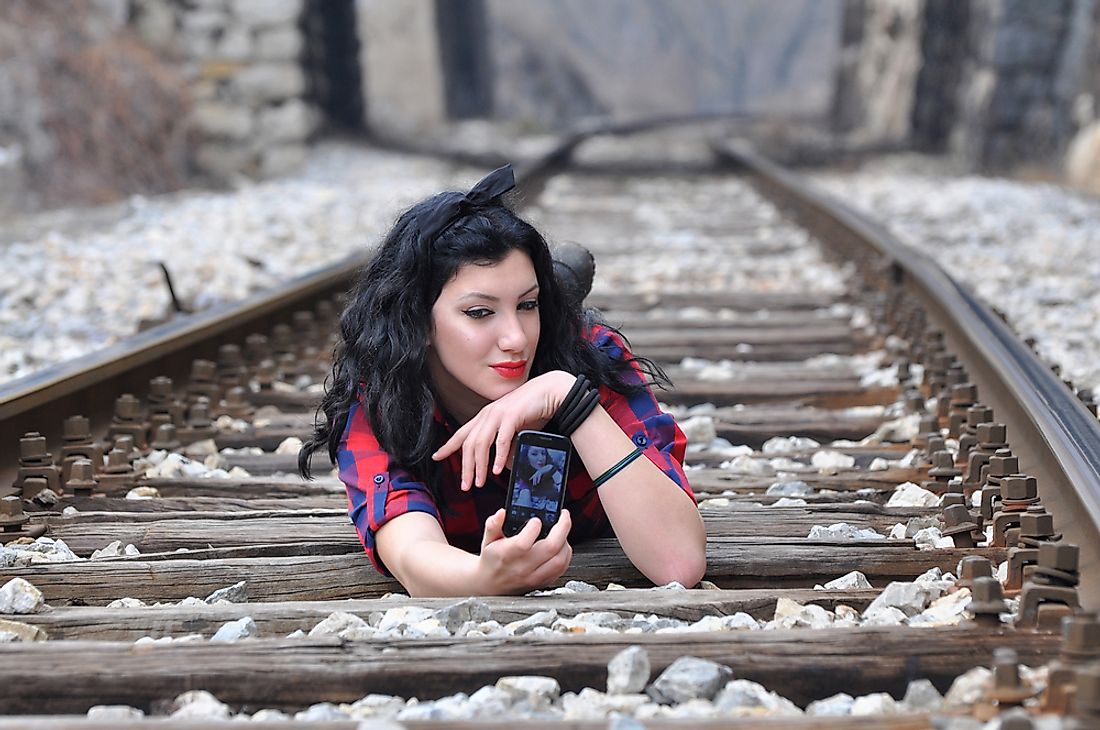 Russia also ranks high when it comes to selfie-related deaths; several incidences have been reported so far. A seventeen-year-old girl was hit by 1,500 volts while trying to grab live wires as she took a selfie. In another incident, a 21-year-old girl accidentally shot herself while posing for a selfie. Another tragic story involves the death of three children who were hit by moving train while taking a selfie. Russian authorities have taken various precautions to prevent selfie-related deaths. For instance, the Interior Ministry released a graphic poster and warning called "self Selfie." This special warning aims at reminding people of the danger of taking selfies on tall buildings, electric power mains, and railroads.
5. Philippines - 4
In 2014, a birthday celebration in Bangui town, Philippines, turned into a tragedy when an eighteen-year-old student drowned after while taking a selfie on the beach. Selfie-deaths caused by firearms seem common as well. A fifteen-year-old boy accidentally shot himself on the chin while taking a selfie.