The World's Leading Import Countries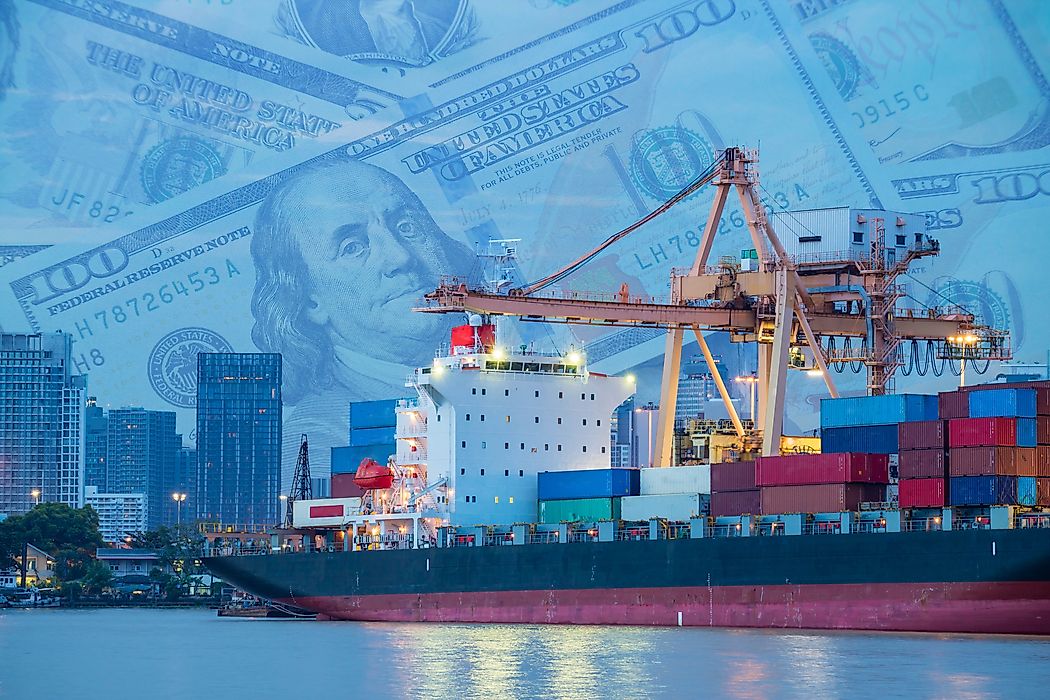 Since its foundation in 1995, the World Trade Organization (WTO) has been recognized as the sole worldwide international organization regulating the rules of trade between countries. It has assisted over 150 of its member countries, enforcing agreements, resolving issues and helping exporters and importers conduct their businesses all over the world. Over the past few decades, the volume of commodities being traded globally has increased significantly. Statistics provided by the WTO in 2014 and published in April of this year indicate that the Unites States of America is the leading import country in the world, garnering an import value of around 2.4 trillion in US dollars.
Following it closely is China with import value of about 1.9 trillion US dollars and Germany at 1.2 trillion US dollars. Other countries with highly progressive economies included in the list of top 20 leading import nations include Japan, France, and Mexico, among others.
The Top and Fastest Importers
China, Hong Kong, Mexico, India, South Korea, and the United States are the fastest growing importers from the years 2010 to 2014. Since 2010, global imports from these top economic players have risen consistently at an average of no less than 22.3%.
The United States is currently recognized as the world's biggest national economy. Their currency, the US dollar, is one of the most utilized in global transactions as well as the world's foremost reserve currency. Among its top imports are industrial supplies, automotive vehicles, computers, food, beverages, capital goods, accessories and consumer goods.
To keep China's economy running efficiently and to continue supporting its population of more than 1 billion people, the country has to import from its neighboring countries. Among its main partners are Japan at 11.2%, South Korea at 9.3%, the United States at 6.8%, Germany at 5.3 % and Australia at 4.6%.
Germany and Japan, although not as rich in natural resources or raw materials, boast well-developed economies placing them near the top of the list of leading import countries. Some examples of the goods that these two countries import in bulk are data processing equipment, chemicals, liquid natural gas, metals, semiconductors, electric equipment, pharmaceuticals, agricultural products, machinery, vehicles, clothing, coal, audiovisual equipment and oil.
Popular Import Commodities
Top import products garnering the highest dollar value in terms of sales in 2014 included oil, with imports amassing a total of over 3 trillion US dollars, along with a variety of mechanical, electronic, and medical equipment, each category of which billions, if not trillions of dollars. Vehicles imports also totaled over a trillion US dollars in 2014. Other significant import products included gems, precious metals, and coins, plastics, iron and steel products, and knitted or crocheted clothing, each of which measured in the billions of US dollars in value.
These major import products help explain the overall picture of the top importing countries in the world. With oil as the most popular import, the United States emerges as the leading import country due in part to it also being the world leader in oil imports. Imports of various types of equipment and machinery also help round out the leading importers, such as China, Germany, and Mexico.
The World's Leading Import Countries
| Rank | Country | Imports (billions of USD) |
| --- | --- | --- |
| 1 | USA | $2,409.38 |
| 2 | China | $1,960.29 |
| 3 | Germany | $1,217.39 |
| 4 | Japan | $822.25 |
| 5 | United Kingdom | $682.92 |
| 6 | France | $679.20 |
| 7 | Hong Kong | $600.61 |
| 8 | Netherlands | $586.76 |
| 9 | South Korea | $525.51 |
| 10 | Canada | $474.90 |
| 11 | Italy | $471.69 |
| 12 | India | $460.41 |
| 13 | Belgium | $451.12 |
| 14 | Mexico | $411.58 |
| 15 | Singapore | $366.25 |
| 16 | Spain | $355.95 |
| 17 | Russia | $308.00 |
| 18 | Chinese Taipei | $274.03 |
| 19 | United Arab Emirates | $262.00 |
| 20 | Turkey | $242.18 |