Where Does The Prime Minister Of Sweden Live?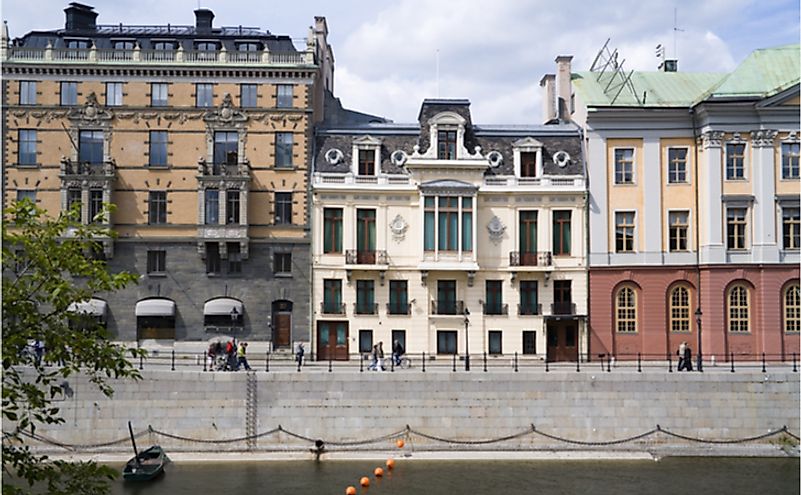 The Prime Minister of Sweden lives in the Sager House which is situated along the streets of Strömgatan 18 in central Stockholm, Sweden. It stands between the Royal Swedish Opera and the Government Chancellery (popularly known as Rosenbad) north of the Norrström River. Sager House was constructed from 1640 to 1893 under the architectural guidance of Jean René Pierre Litoux. However, a major reconstruction of the building took place between 1990 and 1995 which resulted in its current design.
History Of The Sager House
Originally, the Sager House belonged to the Sager Family who purchased it in 1880. It was inhabited by the family from 1880 to 1986. Roger Sager had only one son named Leo whom he left the house for when he died. It is Leo's wife, Vera, who was the last Sager family member to have lived in the Sager House. Afterward, its ownership was relinquished to the Catholic Church. The Swedish government purchased the Sager House in 1988 at 45.5 million Swedish Krona. Today, this amount is equivalent to 77 million Swedish Krona. After the purchase of the building, the government hired skilled workers to refurbish it in readiness for use as the official residence of the Prime Minister of Sweden. The reconstruction cost the government an additional 70.5 million Swedish Krona. Thus, the total government expenditure on the purchase of the Sager House was 161 million Swedish Krona. The reconstruction of the house entailed adding more floors, a mansard roof, and incorporating the French baroque architectural design. The first Swedish Prime Minister to have occupied the Sager House was Göran Persson who lived in it for 10 years starting from 1996. The current tenant of the house is Prime Minister Stefan Löfven.
Description Of The Sager House
Currently, Sager House consists of five floors located above the ground covering an area of 1,180 square meters. The bottom floor contains the kitchen, entrance halls, and a small garden. The first and second floors are usually reserved for state guests and representatives. On the other hand, the upper floors (third and fourth floors) are exclusively utilized by the prime minister and his family as their home. Sager House is among the ancient buildings in Stockholm complemented by its French Baroque Revival Architecture that was popular in the late 19thCentury. Its location is also quite significant as it is adjacent to the Swedish Parliament House (usually called Riksdag) and the Royal Palace found on the Stadsholmen Island. As at 2019, the Prime Ministers of Sweden have occupied Sager House for about 23 years. This magnificent building is not only a wonder to be beheld by the tourists who visit Stockholm, but also a living proof of the city's ancient history.