When Was Wyoming Founded?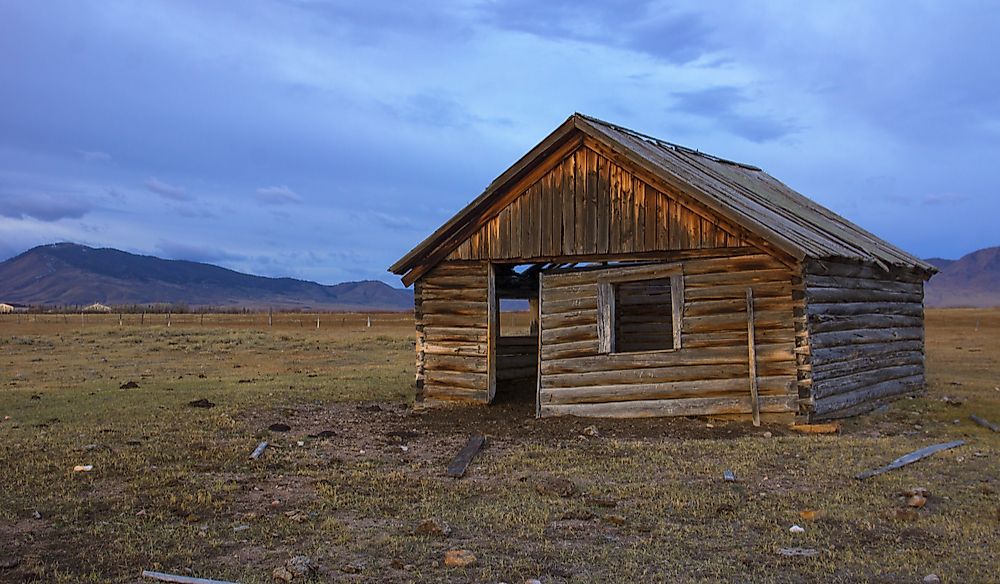 An act of Congress established the territory of Wyoming on July 25, 1868, by carving out parts of Idaho, Utah and Dakota territories. The territory was formally inaugurated on May 19, 1869, and admitted to the Union on July 10, 1890, as the 44th state. Even before statehood, Wyoming had become the first territory to allow women to vote with no restrictions. In 1865, Ohio representative James M. Ashley presented a proposal to Congress for the formation of an interim government for Wyoming. The proposal remained in Congress for three years until it was finally adopted in 1868. Several names were proposed including Arapaho, Shoshoni, Platte, Big Horn, Yellowstone, Cheyenne, and Sioux. However, the name Wyoming was already in use, and Congress had no option but to adopt it as the name of the new territory.
History of Wyoming
The Lakota inhabited present-day Wyoming before the arrival of white settlers. In 1832, Captain Benjamin de Bonneville led at a trading party of 100 men through the territory. The party discovered that the land held vast resources including oil, and in 1834 Fort Williams was erected in Eastern Wyoming by Robert Campbell. By 1846, several settlers had migrated to Wyoming and constructed permanent settlements. Trading routes crisscrossed the territory as traders traveled to Utah, California, and Oregon. Gold and coal mines were discovered prompting the construction of railroads across the territory. Towns sprouted along the railway lines, and the population ballooned to about 11,000 by 1868. President Ulysses Grant appointed General John Campbell the first territorial governor of Wyoming and established Cheyenne as a temporary capital.
Statehood
Soon after achieving statehood, Republican Francis Warren became the first governor. The Homestead Acts of 1909, 1912, and 1916 issued land to settlers under the condition that they develop the property within two years of settling. Dams were constructed along major rivers to provide irrigation water for the vast agricultural lands. In 1912, an oil boom swept across the state as refineries and pipelines were constructed. In 1924, the state voted Nellie Tayloe Ross the first woman governor in the history of the United States. Today, Wyoming is the least populous state in the union with 577,000 people and is the 10th largest state by area.