When Did Alabama Become a State?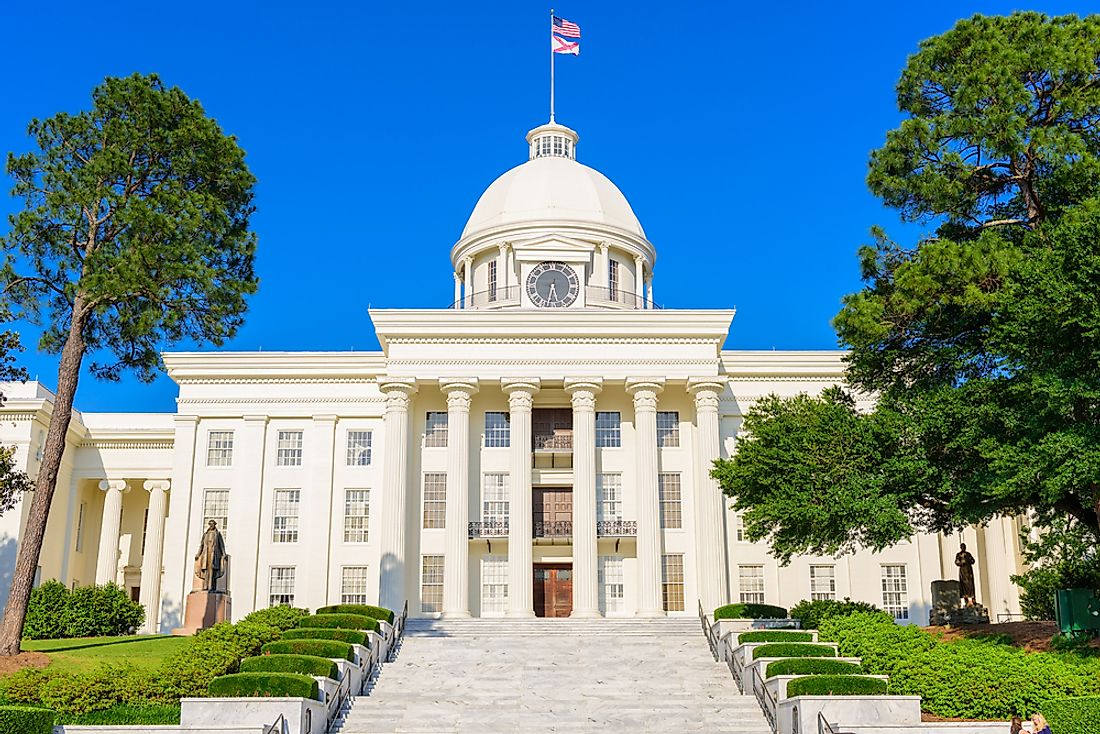 Alabama is an American state that is situated in the southeastern parts of the country. Alabama is surrounded by Mississippi, the Gulf of Mexico, Florida, Georgia, and Tennessee. It is the twenty-fourth most populous American state with over 4.8 million residents. Alabama joined the Union in 1819. 
When Was Alabama Formed?
The state of Alabama was founded in 1819 with Huntsville serving as its temporary capital (1819-1820). The first European settlement in Alabama was established by the French in 1702 in Old Mobile. The French moved the city to its present site in 1711. Mobile was part of the La Louisiane from 1702 to 1763 before being added to West Florida in 1763 after the British defeated the French in the 7-Years War. La Louisiane was split between Spain and the United States after the American Revolutionary War. The Spanish retained part of Alabama until 1813 when they surrendered to the American forces in Mobile.
A huge percentage of north Alabama was referred to as Yazoo lands before it was added to Georgia in 1767. Mobile and Baldwin counties became part of West Florida in 1810 before being added to the Mississippi Territory. Before Mississippi gaining statehood, the eastern half of Mississippi territory became Alabama territory in 1817. Alabama was admitted into the Union on December 10, 1819.
Geography Of Alabama
About 3.2% of Alabama's terrain is covered by water, while forests occupy 67% of its land. Over two-thirds of its territory is on a gentle plain that descends towards the Mexican Gulf and the Mississippi River. The northern part of the state is mainly mountainous with the Tennessee River creating a huge valley. The 2,413 ft high Mount Cheaha is the highest point in Alabama. Alabama has the most inland waterways in the United States.
Climate
The southern part of Alabama is warmer due to its proximity to the Mexican Gulf while the northern parts of the state are cooler. Alabama has mild winter and warm summer with abundant precipitation all year long. Alabama receives an average of 56 inches of rainfall annually. The region is prone to hurricanes and tropical storms. Even though snow is quite rare in Alabama, various places on the northern side of Montgomery get snow dusting every winter. The lowest temperature ever recorded in Alabama of -33°C occurred in New Market in 1966. The highest temperature in the state of 44°C was recorded in Centerville in 1925.