The Sandy Hook shooting took place on December 14, 2012, in Newtown, Connecticut. At the time, it was the second deadliest mass shooting that had ever occurred in the United States; it now ranks fourth. Sandy Hook was especially horrifying because it took place at an elementary school, and most of the victims were young children. The 20-year old perpetrator used semiautomatic weapons that had actually been purchased by his mother.
The Deadliest Shootings In U.S. History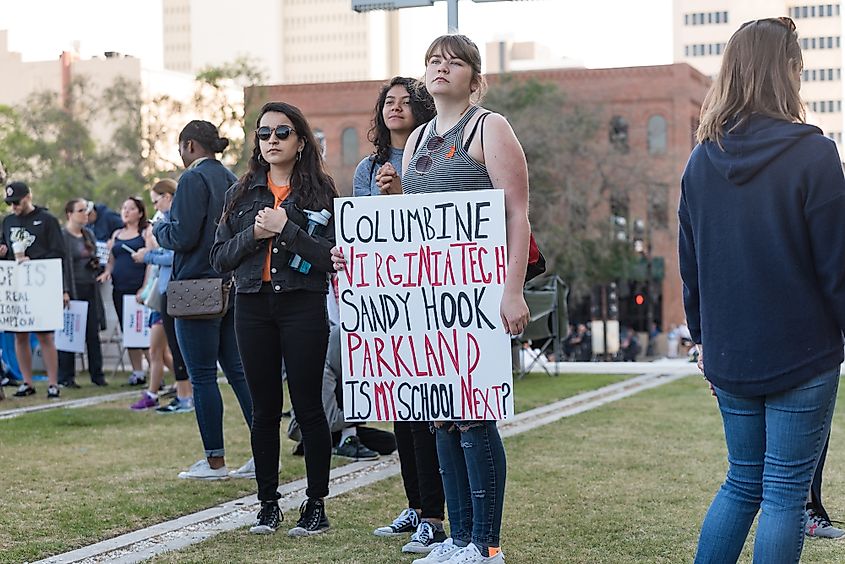 There were three other mass shootings that resulted in more fatalities than Sandy Hook:
2007, Virginia Tech: A 23-year old college student killed 32 people and wounded a dozen more at Virginia Tech in Blacksburg, VA. The student, Seung-Hui Cho, was armed with a 22-caliber handgun, a 9-millimeter handgun, and hundreds of rounds of ammunition. He later died by suicide.
2015, Pulse Nightclub: At least 49 people lost their lives when 29-year old Omar Saddiqui Mateen opened fire inside this Orlando nightclub. Fifty more were injured, and Mateen took hostages as police arrived. He was eventually shot and killed by police.
2017, Mandalay Bay Resort and Casino: A motive was never found in this mass killing, perpetrated by 64-year old Nevada native Stephen Paddock. He opened fired into a crowd of 22,000 that was attending a concert, killing 58 and wounding close to 700. Police eventually found Paddock dead in his hotel room, from an apparent self-inflicted wound.
December 14, 2012
The Sandy Hook shooter was only 20 years old, and his name was Adam Lanza. On that fateful day, it is believed that he shot his mother, 52-year old Nancy Lanza, in their home that morning around 9 a.m. Adam then drove her car to the nearby Sandy Hook Elementary School. Just after 9:30 a.m., he shot through a window by the locked entrance and went inside the school. He was armed with two semiautomatic pistols, an AR-15 semiautomatic rifle, and multiple rounds of ammunition.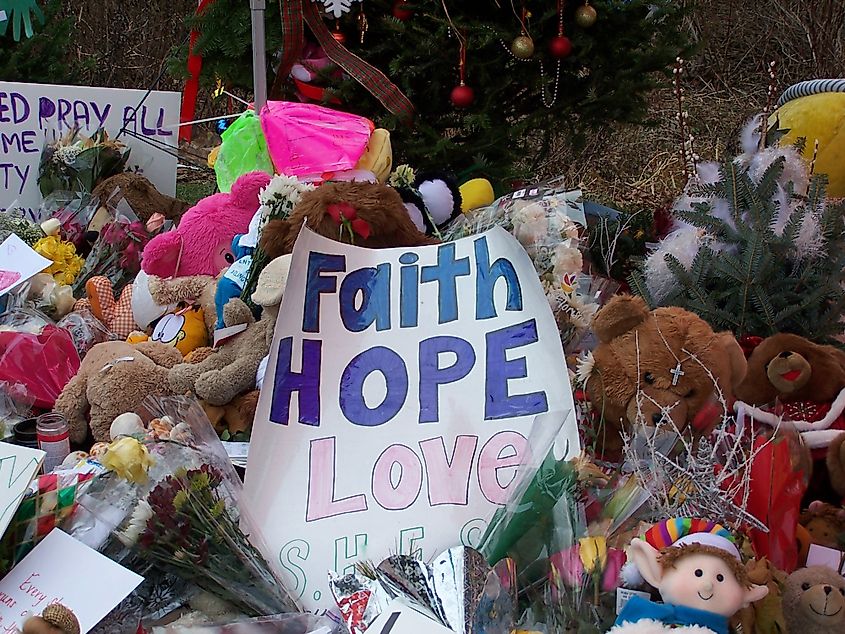 Two other staff members were shot and wounded; they were the only adult shooting victims who survived. Lanza went on to shoot and kill four teachers and 20 first-grade students that were in two classrooms. Eight boys and 12 girls were murdered, all six and seven years old. There were 12 first graders who survived.
Police were soon dispatched, but when Lanza heard them coming, he shot and killed himself. This happened at around 9:40 a.m., only 10 minutes after the massacre started.
What The Police Found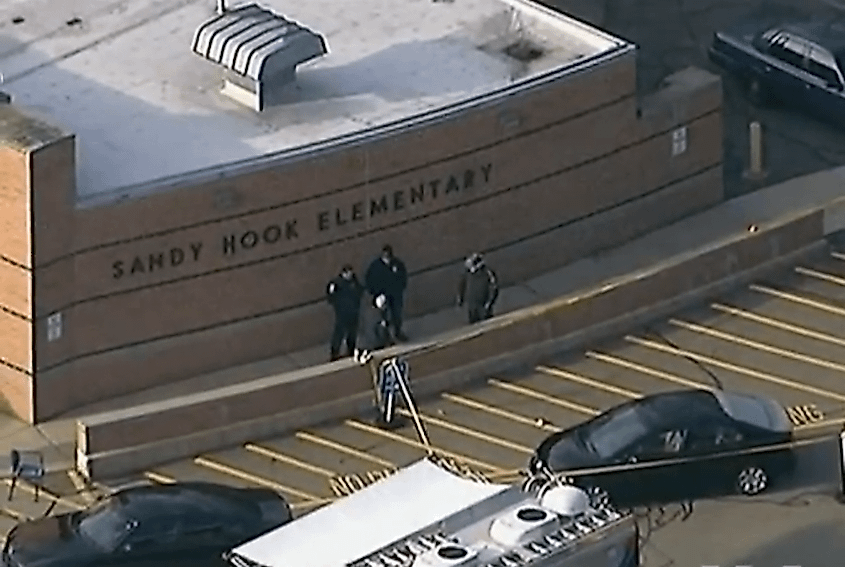 Police investigators found that Lanza had acted alone in planning the carrying out the shooting, but they did not find a motive. The following year, the Connecticut State's Attorney released a report about the incident. They found that although Lanza suffered from "significant mental health issues that affected his ability to live a normal life and to interact with others." His therapists had not seen anything to indicate his future actions.
When the police released a report the next year, it described what was found in the Lanza home. There were many articles and books about other mass killings, plus weapons and ammunition. At the time, they were not able to find a direct link or motive between his actions and Sandy Hook Elementary.
Family History
Adam's mother Nancy was a longtime gun enthusiast, and spent time with her son at the local gun range. Neighbors said she was responsible with the guns, though. She divorced from Adam's father Peter in 2009 when the boy was 16; Peter then moved to Stamford, Connecticut.
According to reports, Adam was socially awkward and quiet. He attended Sandy Hook Elementary, and classmates described him as "deeply troubled." Several of his family members also stated that he had been diagnosed with Asperger's syndrome. Peter Lanza was interviewed by New Yorker magazine, and stated, "With hindsight, I know Adam would have killed me in a heartbeat, if he'd had the chance."
Aftermath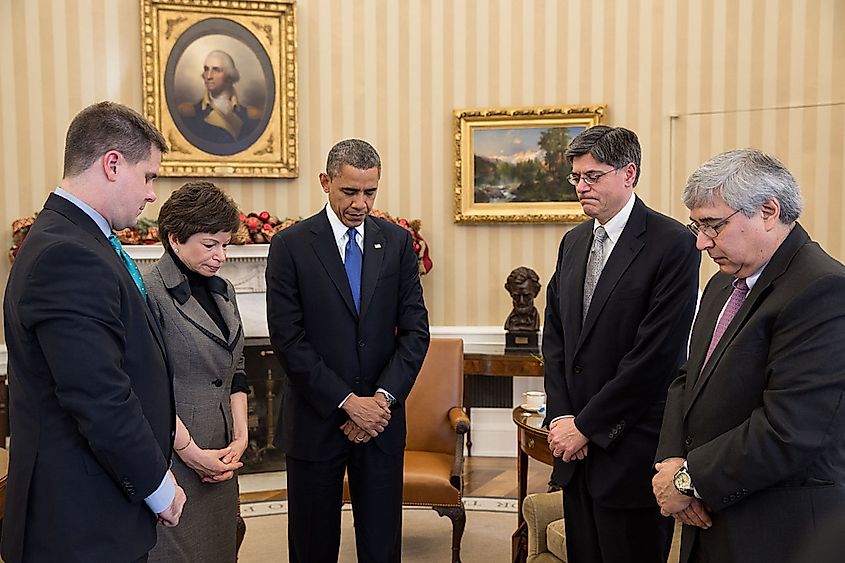 Following the horrific incident, President Barack Obama strongly advocated for new gun safety measures. His main legislative goal was expanded background checks for gun purchasers, but this was blocked by the United States Senate.
In 2013, the Sandy Hook Elementary school was demolished, and a new elementary school building was built in its place. The new structure was opened in August of 2016, and has multiple security checkpoints, bullet-resistant windows, and reinforced walls.
CBS published an article in 2018 that revealed some of the documents that had been discovered during the investigation. Lanza's mother had kept him at home starting in the 10th grade, and he spent a great deal of time playing violent video games. In an online communication, Lanza had written to another gamer: "I incessantly have nothing other than scorn for humanity."
Adam was also surrounded by firearms. There were some school or medical records documenting mentions of anxiety, obsessive-compulsive disorder, or autism spectrum disorder. Another source claimed that Adam's preoccupation with violence, acute mental health issues, and easy access to weapons was a "recipe for mass murder."