The nation of Turkey, offically known as the Republic of Turkey, is geographically unique because it straddles two continents; Europe and Asia. In total, the entire country comprises a land area of 297,156 square miles. Turkey shares borders with an array of neighboring nations including Iran, Iraq, Syria, Greece, Georgia, Bulgaria, Armenia, and the Nakhchivan Autonomous Republic. It also has coastlines on numerous strategic and commercially important bodies of water such as the Black, Mediterranean, and Aegean Seas. Because of its relatively large size Turkey has a total of seven distinct climate zones. 
Turkey is home to a population of approximately 84,030,770 residents with a population density of 284 people per square mile. Over 75% of its inhabitants live in the nation's urban regions. Turkey has a long and storied history which includes periods of conflict and political upheaval. In 1919, for example, the Turkish War of Independence was fought but the nation wasn't formally declared as an independant republic until Oct. 29, 1923.
Today Turkey is a country with memberships in various international organizations including the United Nations, World Bank, International Monetary Fund, and G-20. Geographically, Turkey's rugged landscape includes mountains, coastal plains, lakes, highlands, as well as geological fault lines.
Turkey is renown for its biodiversity and the plentiful variety of native plants and animals which thrive in the Eurasian country.  One of the key factors to maintaining Turkey's rich abundance of wildlife and the continued survival of local plants and animals is the important role played by its distinctive climate.
Climate Zones
The distinct climate zones of Turkey include the Marmara region where the nation's largest city, Istanbul, is located as well as the regions of Central Anatolia, home to Turkey's capital Ankara, Aegean, Mediterranean, Black Sea, Southeastern Anatolia, and Eastern Antolia.  Average temperatures and weather conditions vary depending upon climate zones. The Marmara Region, for example, experiences annual temperatures averaging between 37 and 84 degrees Fahrenheit with precipitation rates ranging from just over one inch to almost five inches. In contrast Turkey's Eastern Anatolian Region experiences yearly temperatures of between 5 and 82 degrees. Rainfall amount in this area range from a low of less than one inch to a high of three inches.
Throughout the years Turkey's abundance of coastline has played a key role in the nation's economy, history, and culture. In total the country is home to some 4473 miles of coastline bordering many of Europe and Asia's most important strategic and commercialy valuable waterways and seas. In the coastal areas bordering the Mediterranean and Aegean Seas the climate can be described as being temperate and Mediterranean in nature. This is characterized by hot dry summer months and winters which are wet but mild to cool in temperature. Along the coast bordering the Black Sea Turkey's climate can be characterized as being oceanic with wet warm summers and wet winter months that range from cool to cold. Year round the areas comprises the Turkish Black Sea coast are known to have the highest rates of precipitation in the entire country. On the eastern coast, for example, precipitation amounts are estimated to total about 87 inches per year.
On Turkey's Sea of Marmara coast, the weather can be described as transitional; between Mediterranean and temperate climate zones. This region experiences damp cool to cold winters with summertime conditions ranging from warm to hot in regards to temperature and relatively little in terms of rainfall amounts. In the winter season snowfall is rare along coastal areas bordering the Aegean and Mediterranean Seas but this type of precipitation may fall along the coasts of both the Black and the Marma Seas. 
Turkey's mountainous terrain plays a key role in terms of influencing the nation's climate. This can best be seen in areas such as  Turkey's Anatolian plateau area which has a continental climate. Inland areas here experience distinctive seasonal temperature and precipitation changes. The winter season is particularly cold with typical temperatures ranging from -22 to -40 Fahrenheit and snow remaining on the ground for as many as 120 days.  Residents living in more western parts of this region tend to experience dry hot summers with daily temperatures averaging in excess of 86 F. During the winter months temperatures often average under 34F. Depending upon elevation levels the average rainfall amounts in this area totals about sixteen inches. 
The driest parts of Turkey can be found on the Konya Plain in the Central Anatolian Region as well as on the Malatya Plain located in the eastern part of the country. Rainfall in these particular geographical regions is sparce with annual precipitation rates totaling a mere twelve inches. May is the month which receives the largest amounts of precipitation while July and August are months which experience the least. 
Seasonal Conditions
Spring time weather conditions in Turkey during the months of March, April, and May are mild with long days and moderate temperatures. Summer is a popular time for tourists to flock to the Eurasian country and during June, July, and August temperatures in Turkey are usually warm to hot and dry with inland areas during the night time hours being cool and dry. Although Turkey's fall season, specifically from September to November, tends to be rainy it is also characterized by moderate temperatures and shorter daylight hours. During December, January, and February Turkey's residents experience chilly, wet, and snowy conditions with cold but sunny winter days. Turkey's wettest months occur during the winter season. 
Biodiversity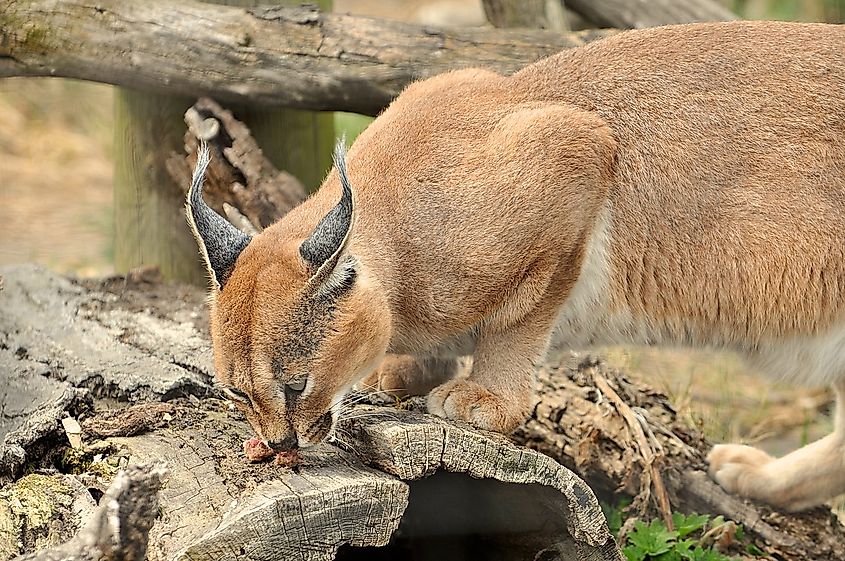 Turkey's distinctive environment plays a key role in the region's rich degree of biodiversity. In recent years, however, the nation's native plants and animals have been put in danger due to factors such as climate change and human intervention. In order to effectively promote and conserve Turkey's natural environment the nation has established a number of national parks throughout the entire country. Among the nation's largest and most popular parks include Dilek Peninsula (along the Aegean Sea), Marmaris National Park, Igneada Longoz Forests National Park , Altinbesik Cave National Park (on the western side of Manavat Hill), and Spil Mountain National Park.