What Languages Are Spoken In Equatorial Guinea?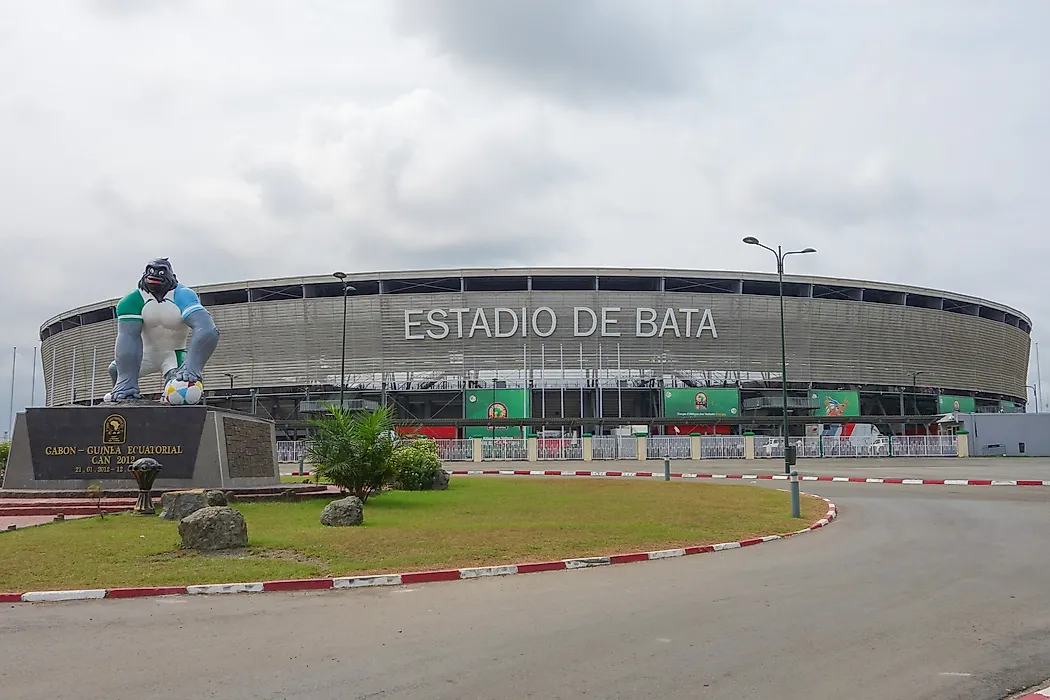 Equatorial Guinea is a country in Central Africa. The country acquired its name because of its close proximity to the equator and the Gulf of Guinea. Equatorial Guinea is a former colony of Spain and the only country in Africa where Spanish is the official language. The country is home to about 1.3 million people. There are three official languages in the country: Spanish, French, and Portuguese. Spanish is also the national language.
Official Languages of Equatorial Guinea
Spanish in Equatorial Guinea
Spanish is both an official and national language of Equatorial Guinea. The local dialect is known as Equatoguinean Spanish and is spoken by about 70% of the population. Spanish was adopted as the official language in 1844. It is spoken in schools as the primary language of education, in public gatherings, private and government offices, and in day-to-day communication. Colonialists and missionaries introduced the language during the country's colonial period. Although Spanish is widespread in the country, it is a mother tongue to a smaller portion of the population. A majority of those who speak Spanish as a mother tongue are located in major cities where the influence of the local traditional languages is minimal or children with parents speaking different mother tongues.
French in Equatorial Guinea
French was adopted as an official language of Equatorial Guinea in 1988. It is a compulsory subject taught in schools although it is taught in Spanish at a junior level. Equatorial Guinea adopted French in order to strengthen economic ties with other Francophone countries. It is spoken by less than 10% of the population, and primarily in towns bordering French-speaking countries. French is slowly being adopted as a communication language in Equatorial Guinea as immigrants migrate into the country from Cameroon, Gabon, and other West African countries.
Portuguese in Equatorial Guinea
Equatorial Guinea adopted Portuguese as an official language in 2010. The country adopted use of the language at an official level with the aim of gaining membership to the Community of Portuguese Language Countries (CPLP). A Portuguese creole language named Annobonese is spoken on the islands of Annobón and Bioko. The Portuguese language is taught in school but it is not compulsory.
Other Languages Spoken in Equatorial Guinea.
An additional fifteen languages are spoken in Equatorial Guinea that do not have official or national status. These local or regional languages are limited to specific areas. Major regional languages include Fang that is spoken by 550,000, Bube (51,000), Kwasio (13,000), Seki (11,000), and Batanga (9,000). Languages such as Yasa, Molengue, and Gyele have less than 2,000 speakers.
What Languages Are Spoken in Equatorial Guinea?
| Rank | Language |
| --- | --- |
| 1 | Spanish (official and national language) |
| 2 | French (official language) |
| 3 | Portuguese (official language) |
| 4 | Fang |
| 5 | Bube |
| 6 | Combe |
| 7 | Pidgin English |
| 8 | Annobonese |
| 9 | Igbo |
| 10 | Benga |
| 11 | Ndowe |
| 12 | Balengue |
| 13 | Bujeba |
| 14 | Bissio |
| 15 | Gumu |
| 16 | Pichinglis |
| 17 | Fa d'Ambô |
| 18 | Baseke |