Travel Showdown: Tokyo Vs. Osaka Which Is Better To Visit?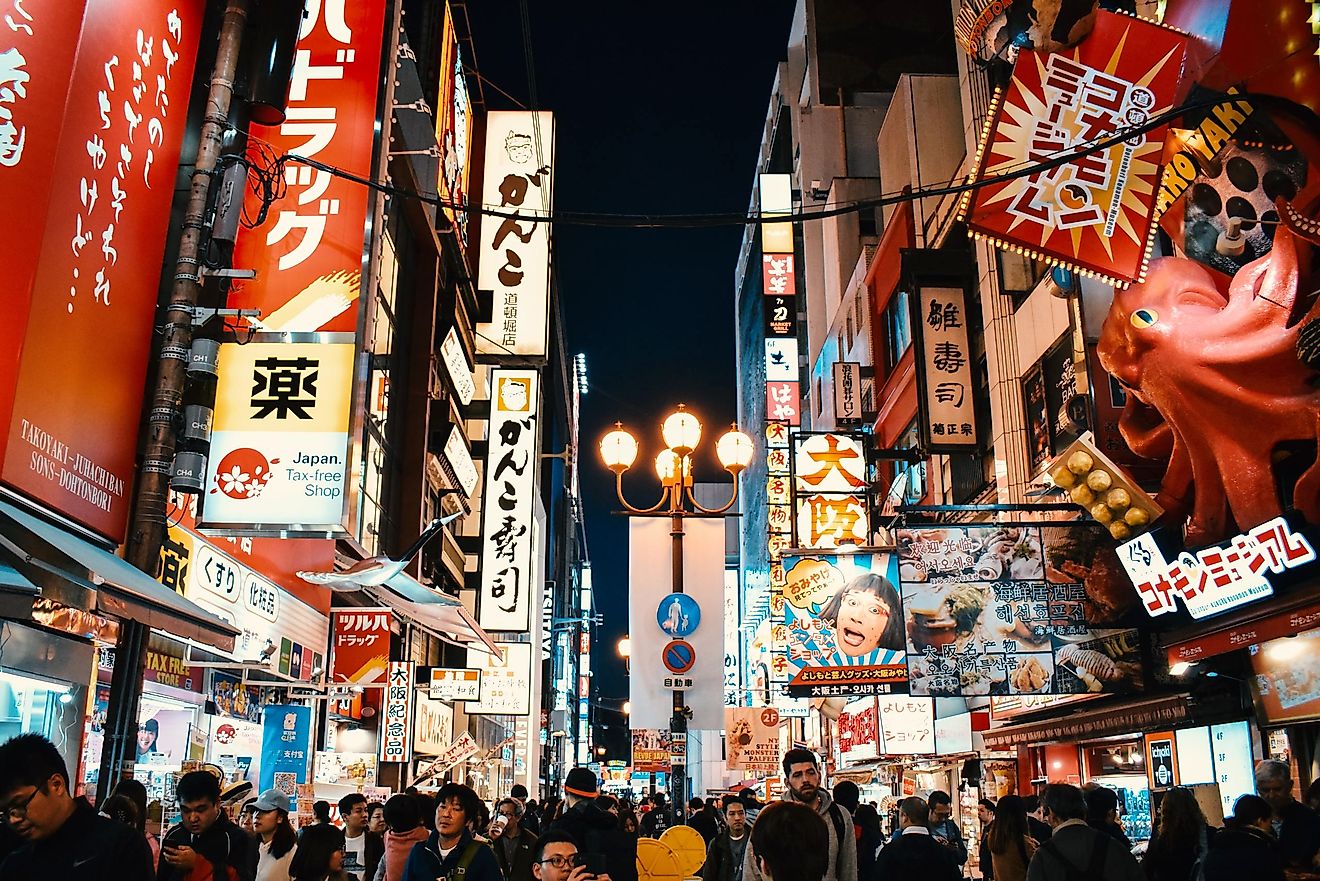 Osaka (大阪, Ōsaka) is Japan's second largest metropolitan area after Tokyo.
Tokyo used to be a small fishing village called Edo.
Tokyo (東京, Tōkyō) is Japan's capital and the world's most populous metropolis
Japan has always been on every traveler's bucket list. It's one of Asia's top travel destinations, and the country offers the best in cuisine, shopping, theme parks, and architectural wonders. It has numerous locations to visit depending on your travel priorities, but the top two cities many tourists visit are Tokyo and Osaka. Located three to four hours away from each other via their famous bullet train or Shinkansen, Tokyo and Osaka feature the best that Japan has to offer. While others find time to squeeze in the four-hour trip to hop on to the other city, others are faced with the challenge of choosing which city to visit. We'll help you chose the best city depending on your travel goals so you can create the perfect Japan itinerary.
Food Winner: Osaka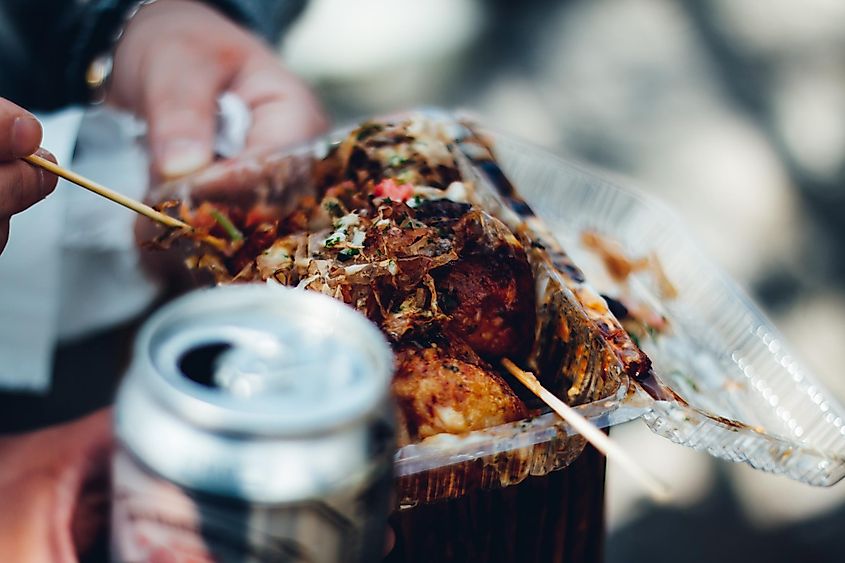 Osaka is hands down the best place to visit for foodies. Deemed Japan's kitchen, Osaka is home to the best restaurants, street food, and traditional Japanese cuisine. Dohtonbori is a long stretch of busy road that offers scrumptious food items at every turn. It has everything to cater to every palate. Do you want to try fancy giant crab legs grilled right in front of you? Do you want to taste Takoyaki with chunks of fresh seafood inside? There's a myriad of noodle places to try including the famous Ichiran where you won't get to see the cooks. You can eat solo atop a bar stool separated by wooden dividers. Osaka also has the best and fluffiest cheesecakes, the tastiest gyozas, and the most flavorful okonomiyaki in Japan and possibly the world.
Shopping Winner: Tokyo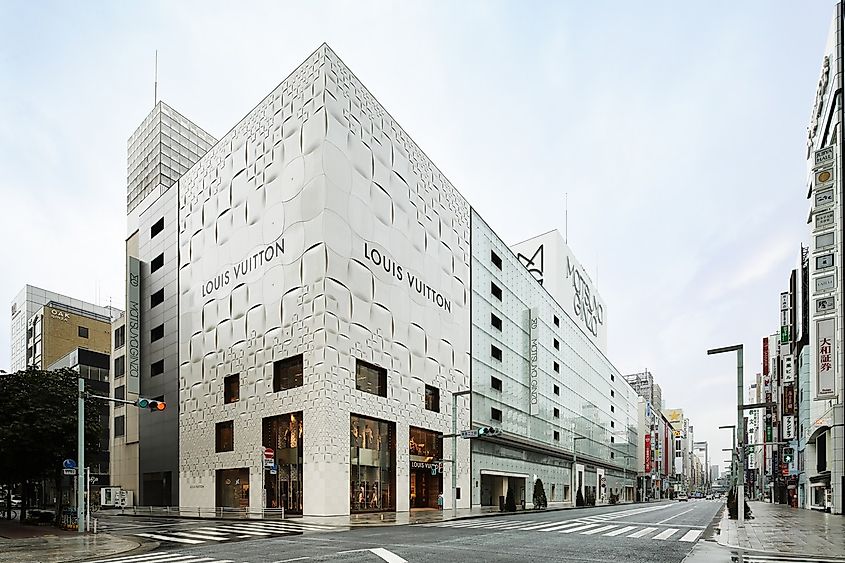 Tokyo is the best place to go shopping in Japan. It's Asia's Paris and is home to the world's top brands. This beautiful cosmopolitan city is the favorite destination of shopaholics looking for the fanciest and newest in tech and designer clothing. An area in Tokyo called Ginza is world-famous as a glitzy shopping street. It is home to the biggest brands in the world. While Ginza has a reputation for being extra expensive, it is also home to some affordable brands like Uniqlo and Gap. Some stores offer insane discounts at certain times of the year, so it's common to score clothes for a quarter of the original price.
Culture Winner: Osaka
Osaka is located in southern Japan and is a mere 30-minute train ride from Kyoto, the world's Geisha central. Kyoto used to be Japan's capital before it was moved to Tokyo, so the area is home to the oldest traditional Japanese structures and traditional Japanese art performances. It's where you should go if you want to experience traditional Japan. An area called Gion is home to townhouses that are a hundred years old, and it's also where you go to spot geishas. True geishas, not tourists dressed like one, are hard to spot and see. Many tourists spend hours roaming around Gion waiting for geishas to come out usually before night time. Another area near Gion is Ninenzaka, which is home to the world's first tatami Starbucks. Here you can enjoy your frappuccino inside a hundred-year-old townhouse while sitting on a traditional tatami mat. The street is a charming little area lined by traditional shops inside age-old structures amidst coble-stone floors.
Nature Winner: Tokyo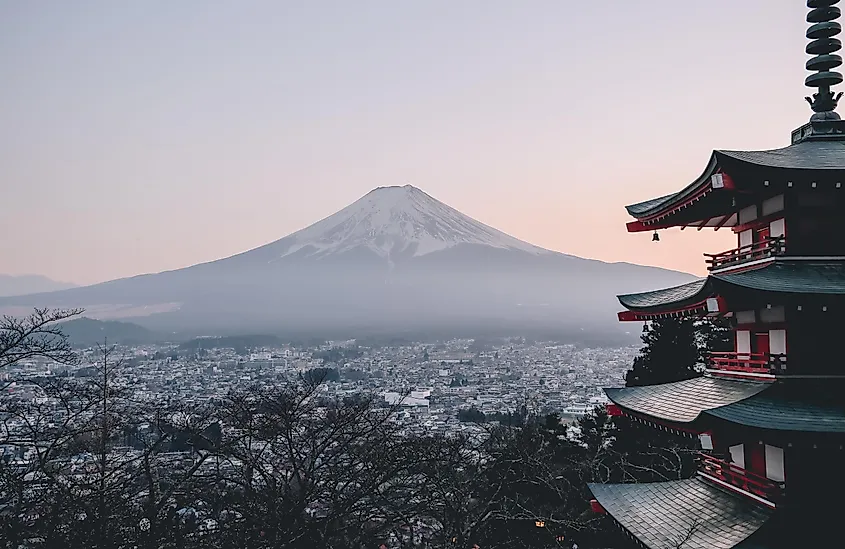 Mt. Fuji is Japan's tallest peak standing at 3,776 meters. This beautiful wonder of nature is around two hours and twenty minutes away from Tokyo by bullet train, over an hour away by car, and almost four hours away by bus. It's a majestic sight to see but you'd have to plan your travel because it's not always visible the entire year. Clouds can sometimes cover the mountain, so you can consider yourself lucky if Mt. Fuji shows itself to you when you visit. Visibility is generally considered better during the colder months of the year than in summer and in the early morning than in the middle of the day. There are many areas around Mt. Fuji that offer unobstructed views of the mountain, all of which are just a few hours away from Tokyo via Shinkansen.
Theme Park Winner: Tokyo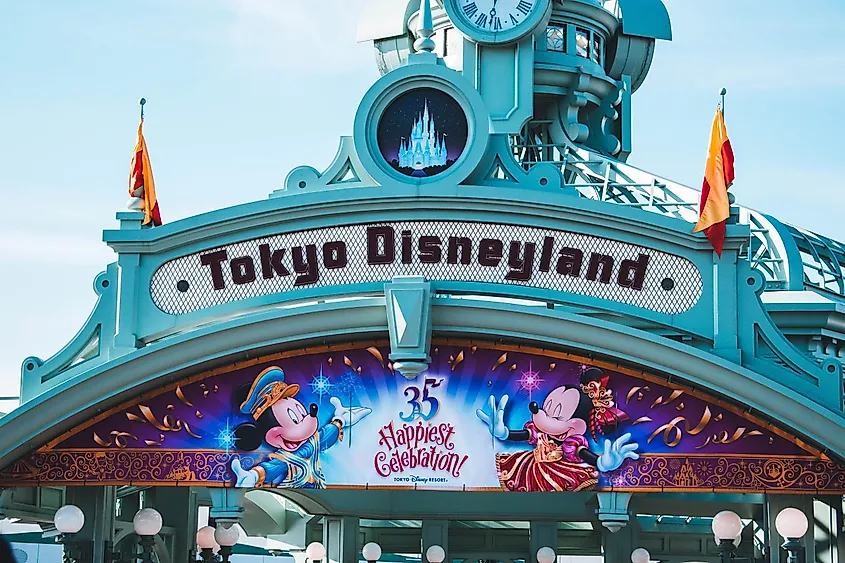 Tokyo Disneyland is one of the oldest attractions in Japan. What makes this special is its version of the famous theme park, Tokyo Disney Sea that is unique to Japan and is inspired by the myths and legends of the sea. So you can either purchase a ticket to Tokyo Disneyland or Tokyo Disney Sea. If you've been to other Disney theme parks we suggest you try Disney Sea while in Japan. It features a huge lagoon at the center where you can watch a fireworks display and a musical show before closing time. The place also has gondolas you can use to go around since the park is traversed by a network of waterways. There's an erupting volcano where you can try  "Journey To The Center of The Earth," which is a dark thrill ride that takes you deep underground and is unique to this park. Most of the other areas and rides are nautical themed and cater more to bigger kids and adults.
Osaka is home to Japan's Universal Studios where you can find the Wizarding World of Harry Potter. HP fans flock Universal Osaka to experience the Flight of the Hippogriff ride and drink butterbeer. It's an enchanting themed area inside Universal Osaka where you can also have your picture taken in front of the Hogwarts Castle, shop for Harry Potter Merchandise inside HP-themed shops, and watch the Expecto Patronum Night Show. Aside from the Harry Potter park, there are so many other sections and rides to explore inside Universal like the crazy Jurassic Park flying dinosaur ride, which is considered the longest flying coaster in the world. 
Tokyo and Osaka are just a few of the many cities to visit in Japan. Those who have more time to spend there often ride the Shinkansen so they can explore both cities and enjoy the best that Japan has to offer in one go. If you must choose just one city to visit, you'll have to think about what you want out of your Japan visit.