Travel Showdown: Paris vs. Prague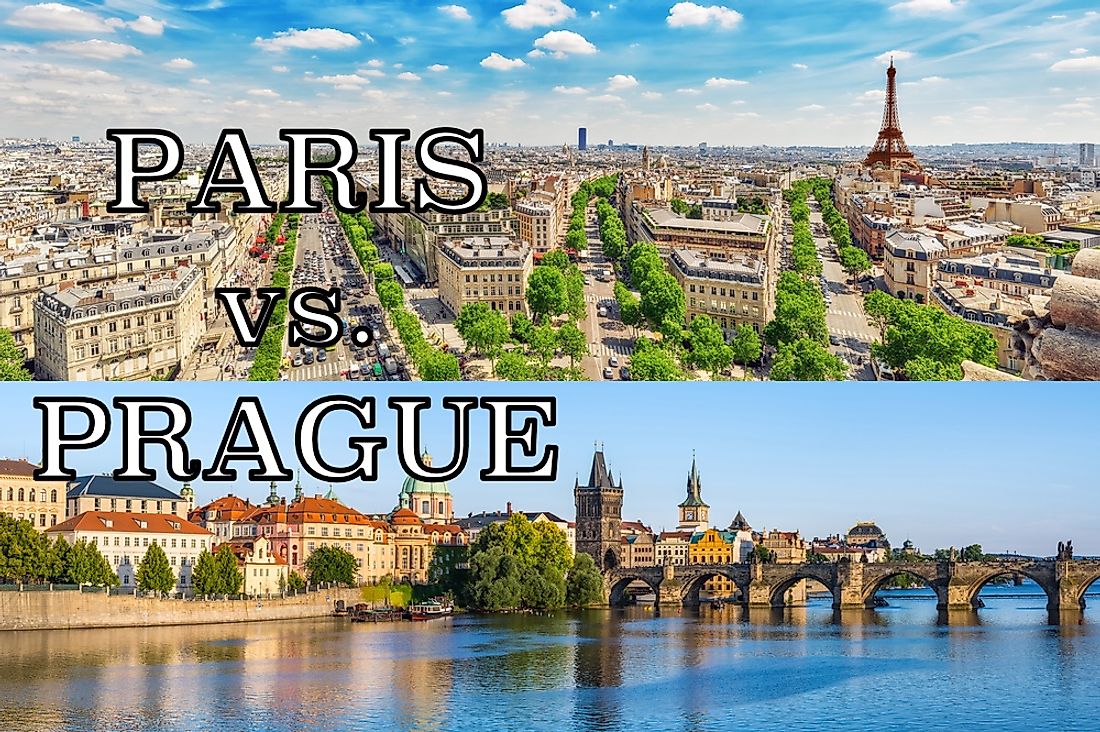 When choosing a travel destination, there are important factors to take into consideration. Budget, accommodation, and time constraints all play an important part. It often can feel like there are so many places to visit in the world, and so little time to do it. Comparing travel destinations with one another can be a useful way to get trip planning started.
Introducing Travel Showdown, where two cities btheir own unique offerings and pit them against one another through multiple rounds to reveal one true winner.
Round 1: Weather
Travelling is a year-round hobby, and often the best sights a city has to offer are outdoors. The climate of a destination is an important factor to take into consideration.
Paris
Located in Western Europe, Paris enjoys a maritime climate, where cool winters and warm summers are the norm. Its location in relative proximity to the Atlantic Ocean means that temperatures remain relatively mild across all seasons, rarely crossing the point of discomfort. Summer, which is arguably the most common month for tourists, tends to be warm and pleasant, with an average temperature of 25°C (77°F). Even in the coldest months of winter, temperatures rarely dip below freezing, with the average temperature a manageable 6°C (43°F).
Prague
Like Paris (and much of Europe), the weather of Prague tends to be moderate. Although snowstorms may be more common, this is not necessarily a negative point as it arguably gives the city an immense charm. However, visitors to Prague may find winter temperatures a bit more hostile than those visiting Paris, as temperatures below freezing do happen. Even in the summer, when temperatures hover around 24 °C (75 °F) during the day, can be quite chilly at night. Prague is also known for its windy tendencies, with an average wind speed of 16 km/h.
And the winner is....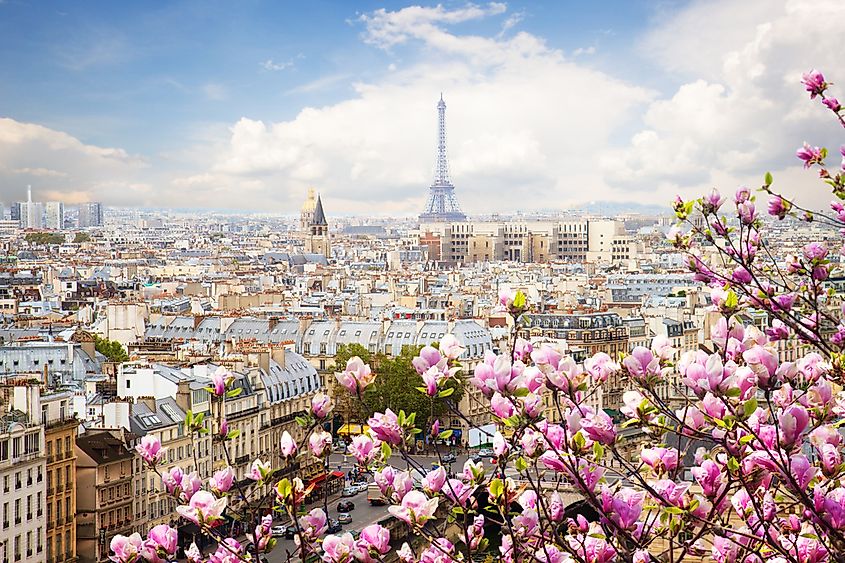 Il fait beau! Although the two cities experience similar weather, the winner of this round has to be Paris, as it has the more predictable weather out of the two.
Round 2: Affordability
A budget is an integral part of any trip, and be a major determining factor when deciding where to travel to next. Let's see which of these two cities is easier on the wallet.
Paris
The City of Light is not necessarily known for being a budget-friendly destination. Even if you're visiting as a backpacker on a strict budget, it would be hard to spend much less than $100 USD when meals, accommodation, transport, and admission fees are taken into consideration. Of course, this will vary according to individual needs, but a city full of attractions paired with a strong euro makes for an expensive combination.
Prague
When it comes to value, Prague has a lot to offer to the savvy traveler. Thanks to a relatively inexpensive culinary scene, a wide array of budget accommodation options, average low admission fees to attractions, visitors can enjoy the city on less than $50 USD a day.
Drumroll please...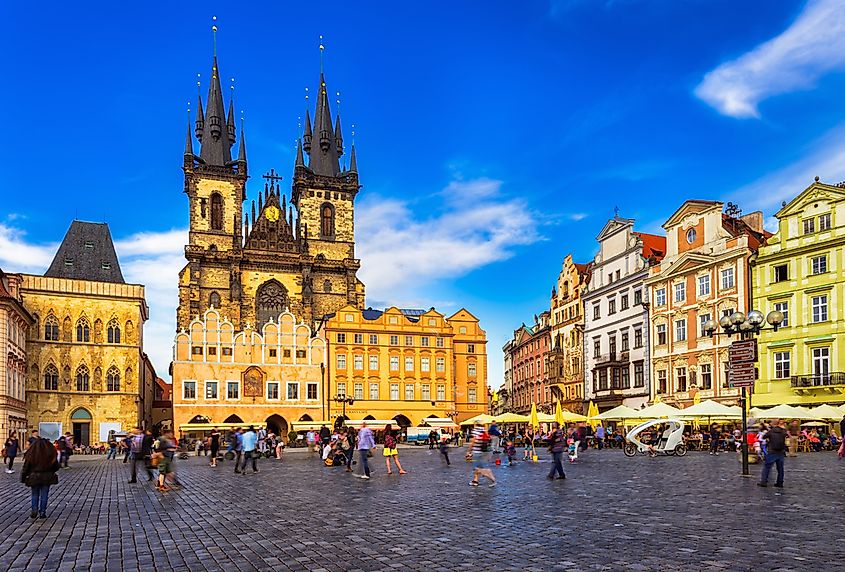 Hurá! Alright, so, maybe this round was a bit obvious, but it is still worth it to say that Prague is truly an excellent option for globe trotters on a budget. For round 2, it is the clear winner.
Round 3: Attractions
Visiting the sights is an important part of traveling to any destination. Many could argue that it is the main point!
Paris
Tripadvisor currently lists 3,123 things to do in Paris, with over 800,000 reviews. Many of the top places to visit in Paris are treasured the world over. They include the legendary art museum the Louvre, the acclaimed Musee d'Orsay, the Notre Dame Cathedral, the Luxembourg Gardens, and of course, the Eiffel Tower.
Prague
Prague has a total of 2,569 things to do with almost 350,000 reviews. In Prague, visitors flock to attractions such as the Old Town (Stare Mesto), the St. Vitus Cathedral, and the Prague Castle.
The award goes to...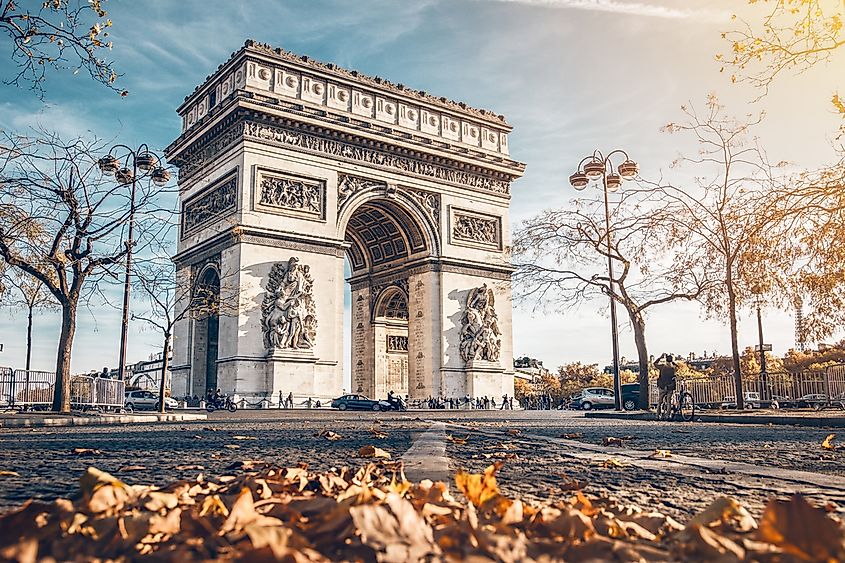 C'est formidable! Admittedly, this round may not have been the most fair. Not only is Paris much larger in size than Prague, but it is also one of the foremost tourist destinations in the world and has been for a long time. The idea that there would technically be more to do in Paris than in Prague comes as no surprise. This, however, brings us to our next round.
Round 4: Uniqueness
Sometimes one of the best things about visiting a new place is being able to go back home and tell everybody that you did. In this case, sometimes the more obscure and adventurous the better, if you really want to stand out amongst your globetrotting friends.
Paris
Famed it may be, but off the beaten path it is not. Paris consistently tops the list of the most visited cities in the world, and in 2016 alone, approximately 18 million people paid the City of Romance a visit. Although this is technically a decline in numbers from previous years, there is no denying that Paris is still an extremely population destination for tourists from all over the globe. Thanks to its romantic portrayal in books and movies, Paris is for many a "bucket list" destination, meaning a place that they have to visit at least once throughout their lifetime.
Prague
Although Prague occupies an advantageous position in Central Europe that makes it extremely accessible, it may still be out of the way for the average tourist visiting Europe from North America, who may be sticking to the western portion of the continent. However, this may be changing. In 2016, around 7.1 million people visited Prague, and although this number is increasing at a steady rate, Prague still remains less oversaturated by tourism than other cities in Europe, which help contribute to an authentic experience for visitors.
The winner of this round...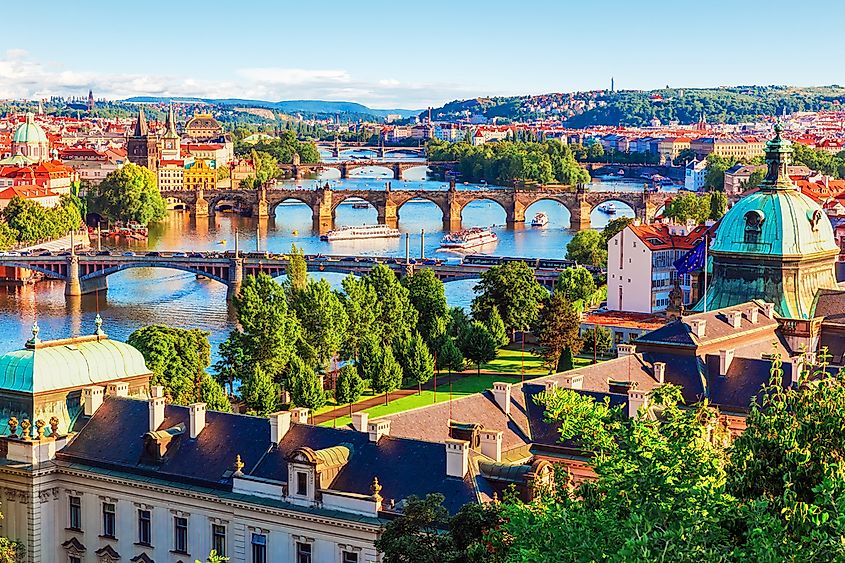 To je dobré! Although it is emerging quickly as one of Europe's standout destination, it is still less likely to show up on the average traveler's itinerary. Prague wins the prize for a more unique tourist destination where visitors are more likely to brush shoulders with locals than with fellow travelers.
Round 5: Food
Food is an important part of any traveling experience, and some trips are inspired solely by the cuisine offerings of a given place. Let's dive in and see what visitors to our duelling cities would be most likely to find on their plate!
Paris
French cuisine is famous not only for its delicate preparation and refined flavors, but for revolutionizing cooking techniques the world over. There is arguably no better place to experience this than the nation's capital of Paris. French cuisine is often high end and can include things like foie gras, exquisite red wine, macarons, and bisque. However, a visitor to Paris does not have to shell out large sums of money in order to discover the city's gastronomy. A simple baguette and French cheese, or even a crepe from the multiple stands around the city, can be enough to blow any self-proclaimed "foodie" away.
Prague
Prague may not be world famous for its food, but there is still plenty of culinary adventure to be found. Traditional Czech food can include options like beef steak tartare, sausages, and potato salad. In the seasonal Christmas markets, visitors can walk from booth to booth to experience the traditional tastes the city has to offer. Even outside of the holiday season, sausages and mulled wine can be purchased from vendors in Old Town.
The winner is...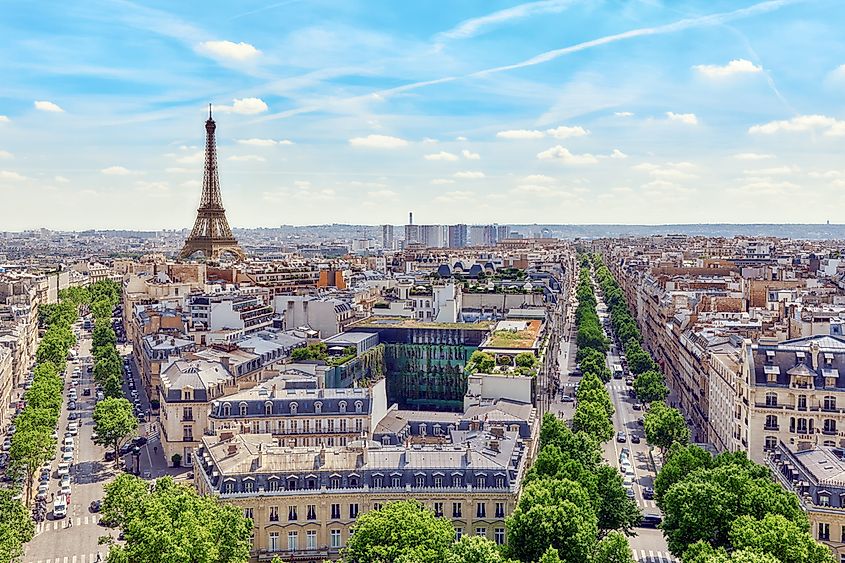 Félicitations! Although Prague truly does offer some tasty treats to its visitors, because of the undeniable influence of French cuisine and its roots in Paris, the winner of this round is clear.
The winner of this edition of Travel Showdown is Paris! Do you agree? Would you rather travel to Prague or Paris? Have your say in the poll below!