The World's Biggest Street Markets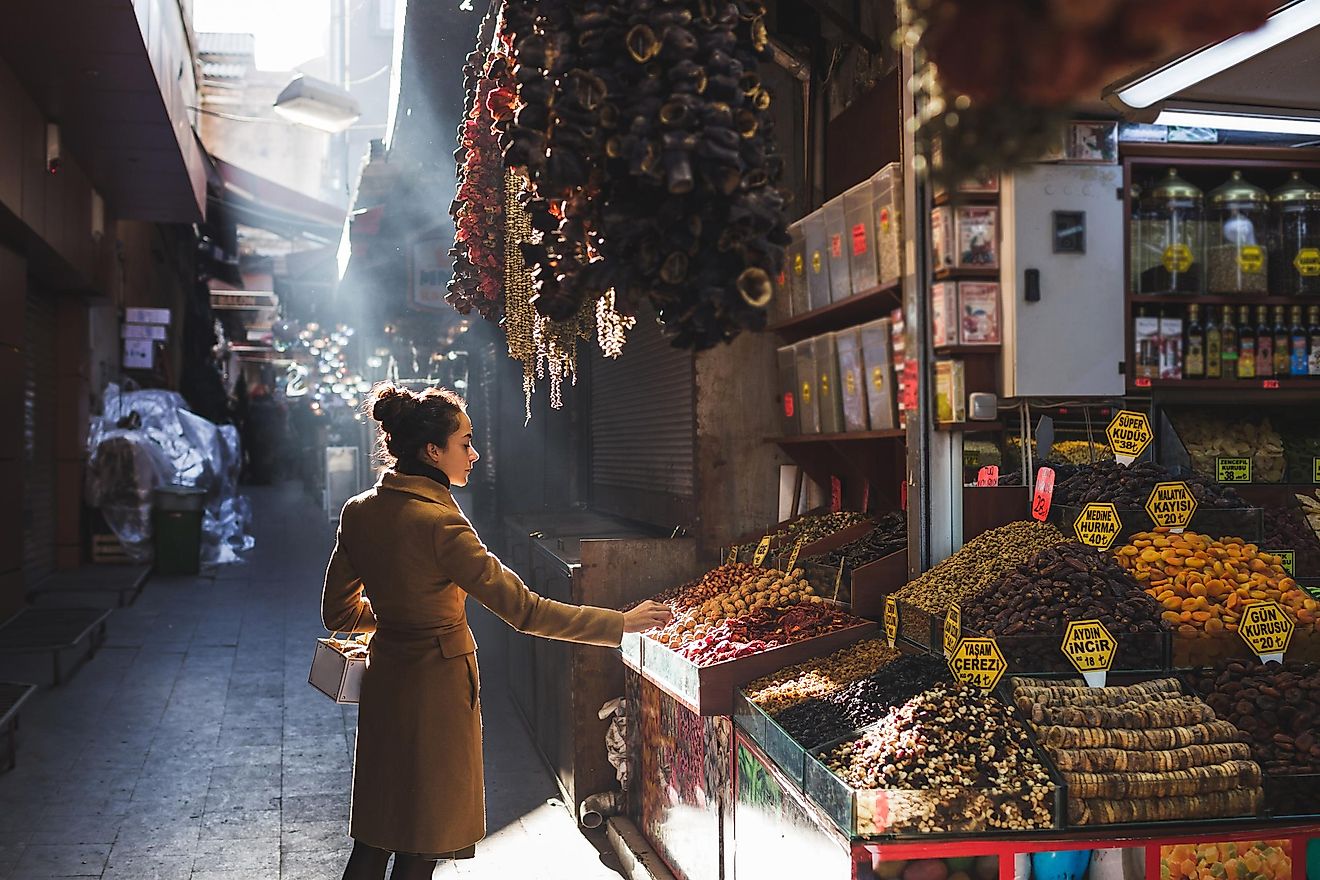 Many of the markets turn into flea markets or night markets after sunset, with the latter offering live music and open-air bars.
Grand Baazar in Istanbul, Turkey offers personalized goods from craftsmen, drawing their skills and knowledge from centuries-old traditions.
Marché aux Puces de Paris/Saint-Ouen is an enormous flea market in Paris, broken down into 13 sizable sections with distinct designations.
There are many advantages to shopping at markets, especially when they are the biggest markets in the world. Supporting the local vendors, rather than mass production, is a big perk. One can also find unique things that become one-of-a-kind purchases. It is important to remember that prices are more expensive for authentic or handmade items, as people are willing to pay higher prices for one-of-a-kind products and an artisan's time and skill should be compensated fairly.
Without further ado, this article offers a convenient list of the largest street markets across all continents for one to browse wherever they find themselves travelling in the world.
1. The Gold Souq and the Spice Souq in Dubai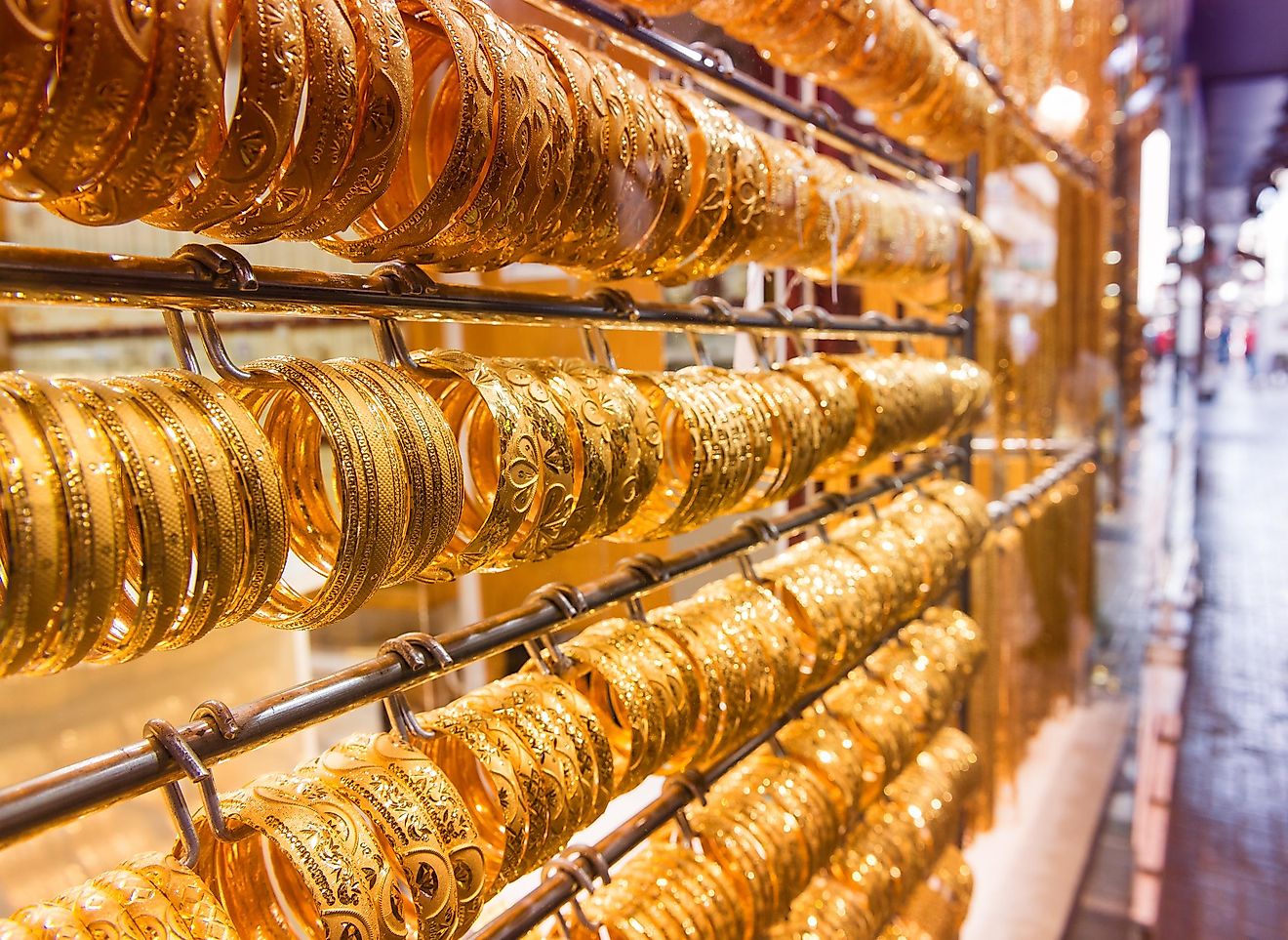 Located in the Deira neighborhood, one winding street market leads into the next, selling authentic goods, with the government keeping tight control over quality. Known for its stands littered with gold, displaying jewellery suspended from the ceilings, precious metal-embroidered shirts hanging on the walls, and gold dining sets on the tabletops, the 300 shops of the Gold Souk contain 20,000 lbs. of gold.
With the neighborhood located north of the Dubai Creek, a saltwater river on which the 19th-century settlements were built, the creek gave Dubai its commercial power with two ports and marine that provides pearls. It is easily reachable from the south side of Dubai by an abra boat, costing just USD$0.25 for a ride. The Spice Souq is known for the most colorful mixes of spices in the world, multi-colored clothes and textiles, crystal dishes and gold-plated silverware.
2. Kashgar Bazaar in Xinjang, China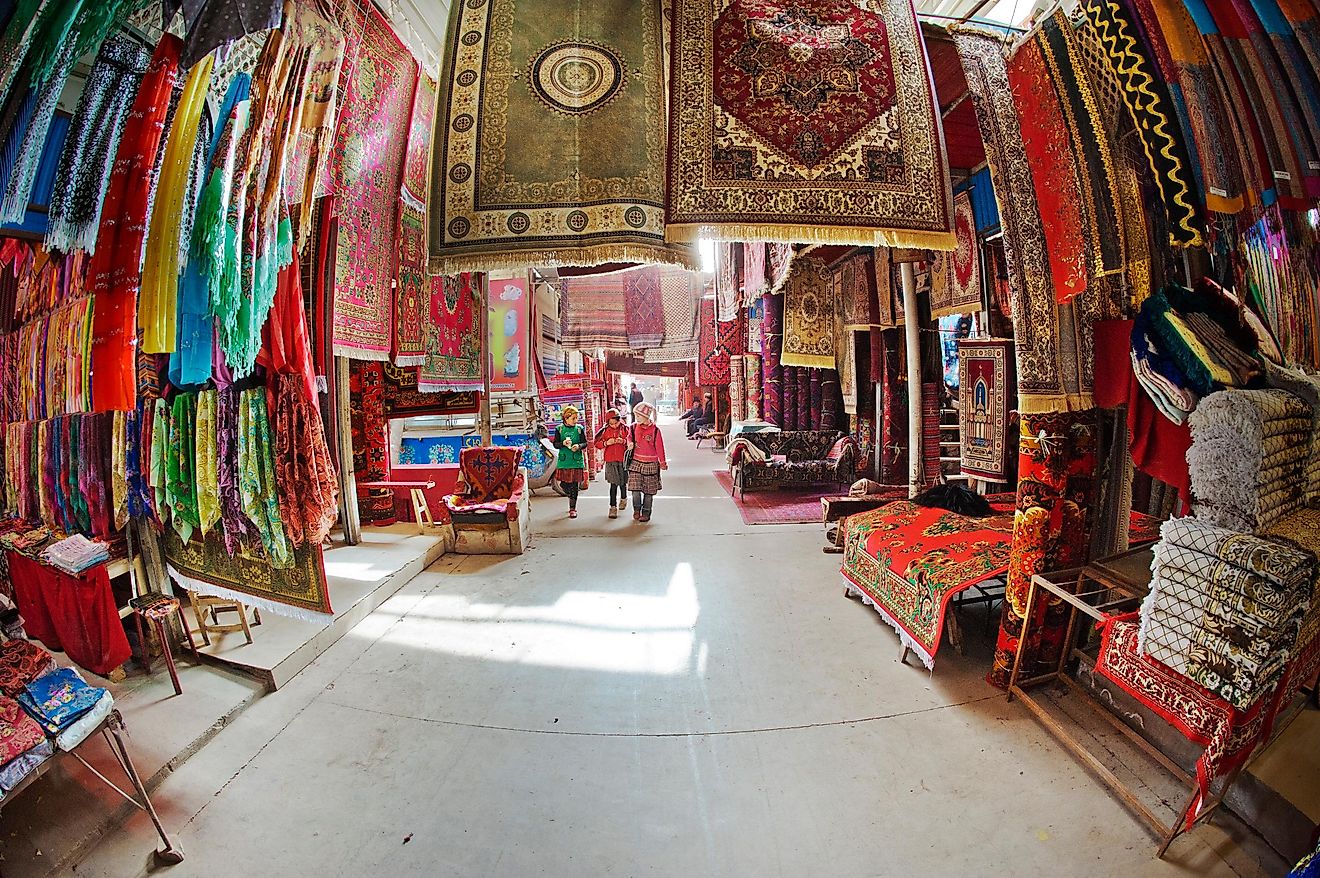 Located in the west of China, close to its border with Pakistan, this was a historical meeting place for the locals and a break-stop for travellers along the Silk Road. Nowadays, tourists and locals alike gather here to bargain, shop and people-watch, as there is a lot to see at Kashgar daily: the ladies in their "Sunday best," and old men with waist-long thin white beards. The most exciting time to visit has always been on a Sunday morning.
The eclectic market is broken into two distinct sections: one for buying everything from local nuts and dried fruit to home goods and souvenirs, and the other is organized intentionally for local shoppers: huddling and selling livestock. Cloth, silk and clothing—with the Atlas pattern on full display, as the most famous Uyghur pattern in the region—can be purchased at a discounted price at Kashgar. When in China, one should also be adventurous in trying the smelly cheese offered at the markets in small (or large) doses. Many say that it is an acquired flavour, and one might not be willing to repeat the experience ever again. For someone less brave, bubble tea and fast food vendors are on every corner here. 
3. Queen Victoria Market in Melbourne, Australia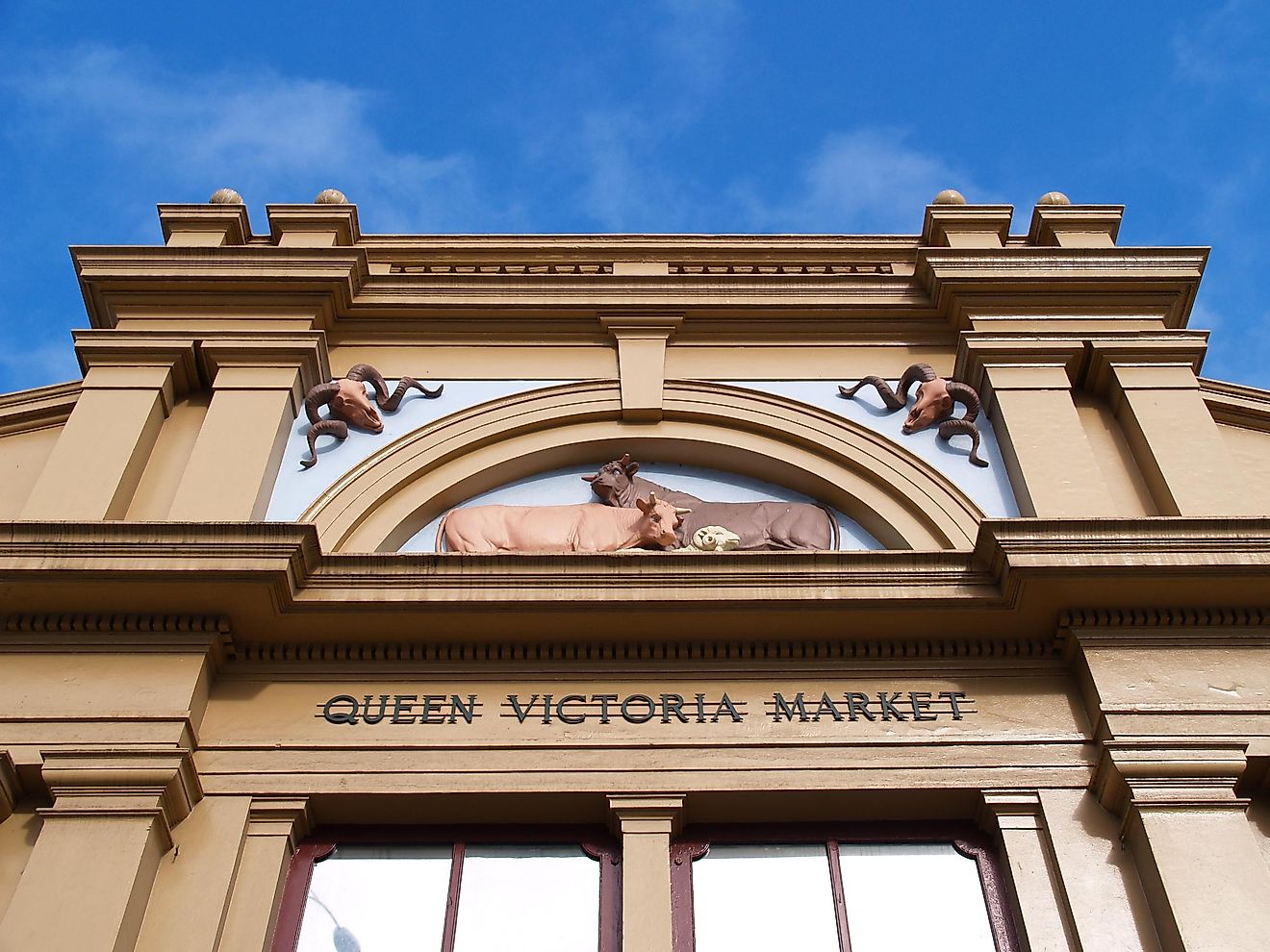 The largest open-air market in the southern hemisphere at 7 hectares, or 17 acres, Queen Victoria Market the heart and soul of Melbourne. This vibrant market with friendly vendors features a multicultural atmosphere and numerous festivals and events year-round. One can start off by joining a food tour, tasting the freshest produce, discovering unique ingredients, as well as learning a range of shopping and cooking techniques, prior to embarking on the self-guided adventure of the area, a cultural hub for the past 140 years. Wednesday nights are especially popular among tourists, featuring global food stands, live music, outdoor bars, entertainment and specialty shopping.  
4. Grand Bazaar in Instanbul, Turkey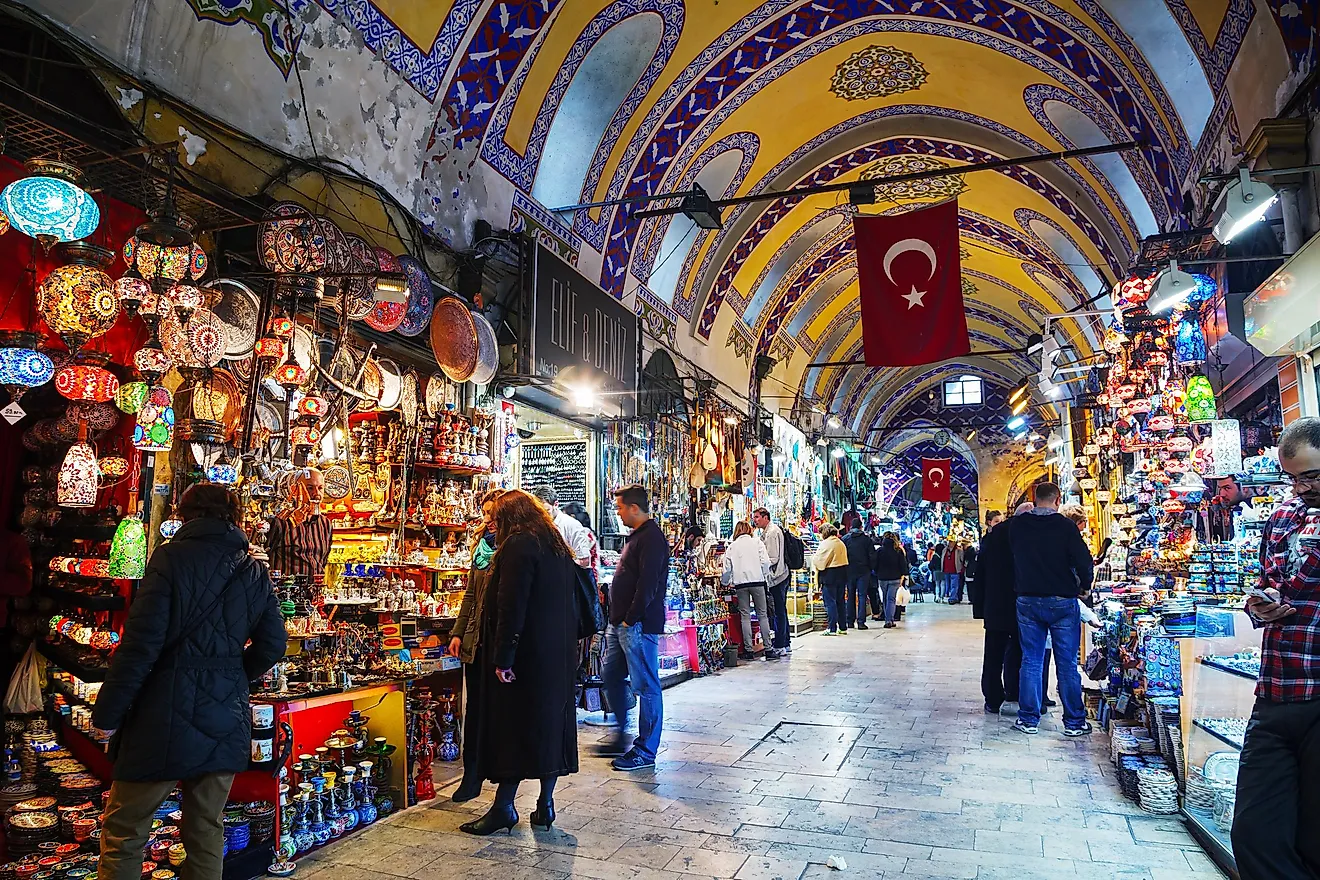 Walking around the 36717 square yard bazaar (30,700 square meters), or over 60 streets and alleys featuring 4,000 stalls, one can marvel at the fact that Mehmet the Conqueror established its core, İç Bedesten, in 1461. Arriving through one of the 22 entrances, one will find jewellery, carpets, textiles, fine art, antiques and historical relics. Walking among the Roman-style pillars of the indoor arcades provides a glimpse of what Turkey has to offer as a destination. What makes this place unique are the shops with hard-working people located behind the stalls, producing personalized items of high quality at a customer's request, drawing their knowledge and inspiration from centuries-old traditions.
5. Rialto Market in Venice, Italy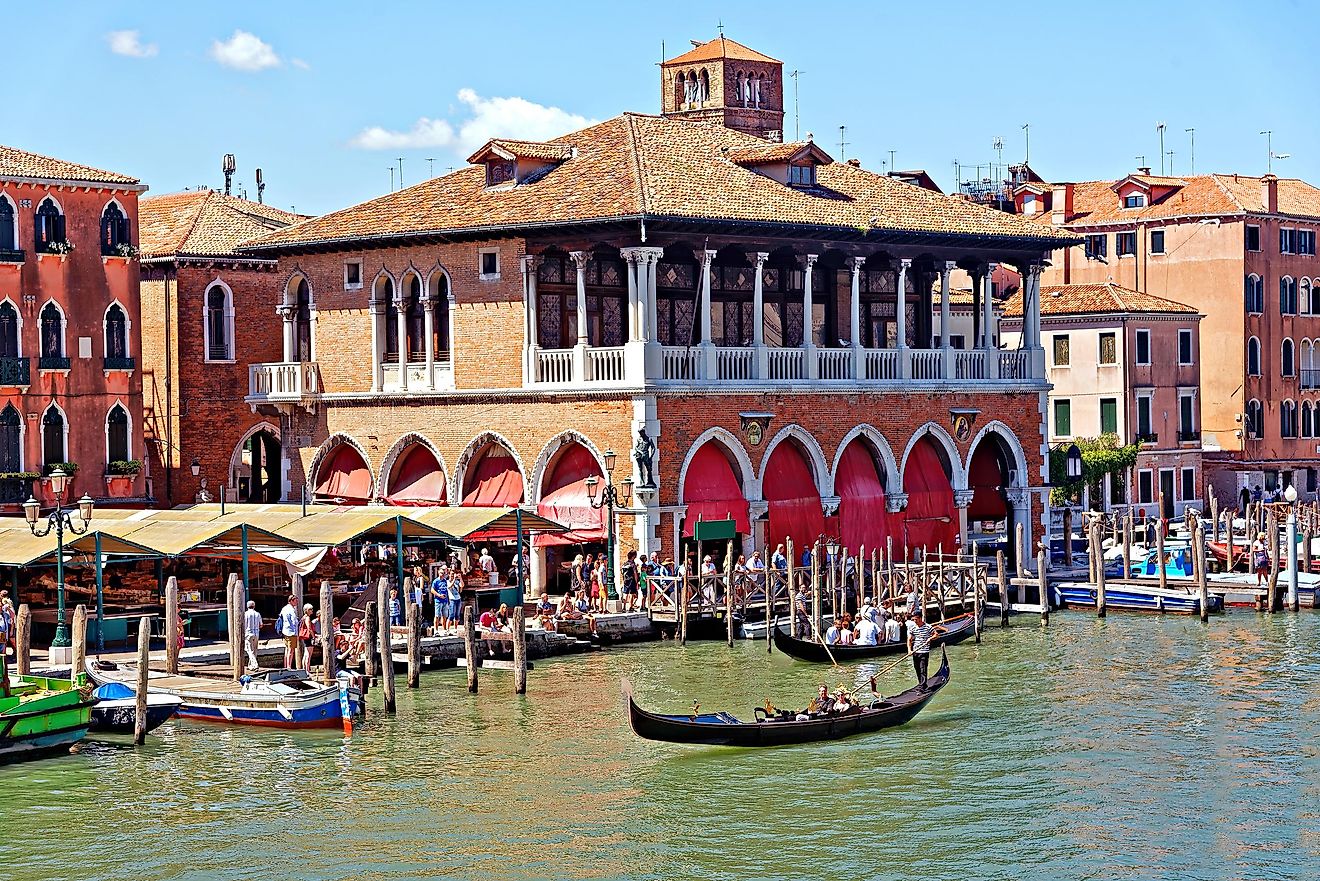 It is easy to imagine being absorbed into Italy's iconic atmosphere with the smell of seasonal peaches, cherries, fresh herbs and salty fish, as one is walking along the channel in lightweight clothes on a warm summer's day. Located north-west of the Rialto Bridge in the district of San Polo, the Rialto street Market runs along the Grand Canal, an endless line of shops and cafes of all sizes. After reenergizing over a cup of coffee with some biscotti, one can continue shopping for souvenirs, like moments forever to hold from this timeless city.
6. Marché aux Puces de Paris/Saint-Ouen in Paris, France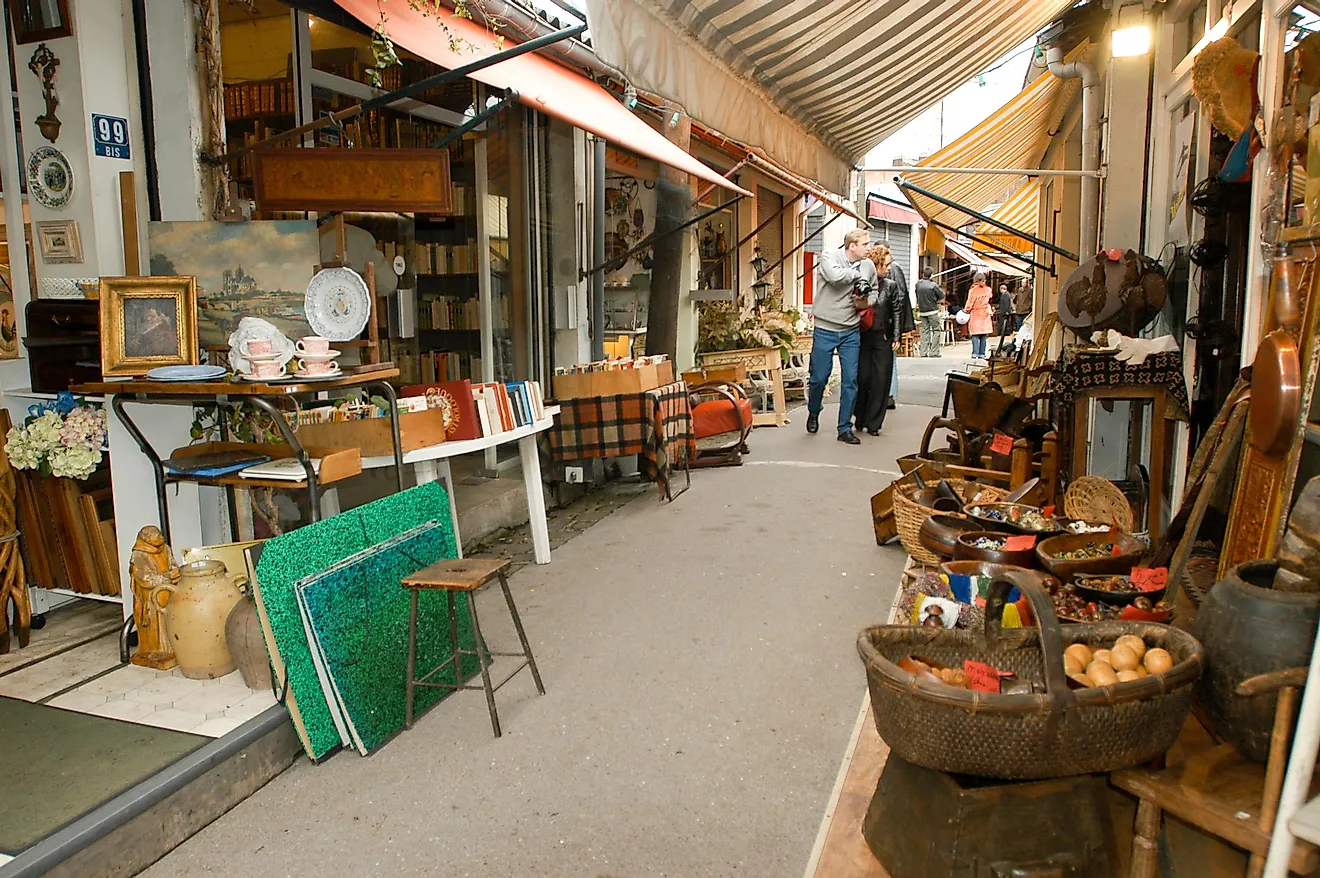 Although Paris offers an abundance of sightseeing places, it is a must, especially for second-timers, to visit the Les Puces de Saint-Ouen at Porte de Cignancourt, also known as Paris' largest flea market, or by a more prestigious name, the "International Antiques Market." Around 3,000 stalls of collectibles are spread over 13 markets, each with its own designation, covering an area of seven acres. Here is a closer look at the special features of the unique markets.
Marché Antica - everything antique;
Marché Biron - art;
Marché Cambo - high-quality goods from the 18th and 19th centuries, including furniture, pottery, art, and local objects such as clothes and old musical instruments;
Marché Dauphine - the "reference" market with places to rest surrounded by palm trees, also selling books, music, antiques and art;
Marché Jules Vallés - the spirit of a true flea market, selling posters, old weapons, bronzes, books, disks and old military effects;
Marché le Passage - the newest market, selling unusual furniture and objects from up to this century;
Marché Malassis - selling furniture and known for its grand entrance with domes;
Marché Malik - built on a 3588 square yard (3,000 square meters) garden that belonged to a Mr. Bourdin who rented it for life to Mr. Malik, an Albanese prince, in the early 1920s;
Marché de l'Entrepôt - sells non-standard goods amidst a woodwork of bars, garden pavilions and big houses with castle-like balconies;
Marché Paul Bert Serpette - the flagship market of its own style, known for design, art, archaeology and jeweller's craft;
Marché des Rues - old, flowered pavilions where merchants settle from early Friday morning to past sunset Monday;
Marché l'Usine - the heart of the entire market, popular among interior design and architecture enthusiasts, also featuring a cinema;
Marché Vernaison - the birthplace of this entire flea market.
7. Chandni Chowk Market in Delhi, India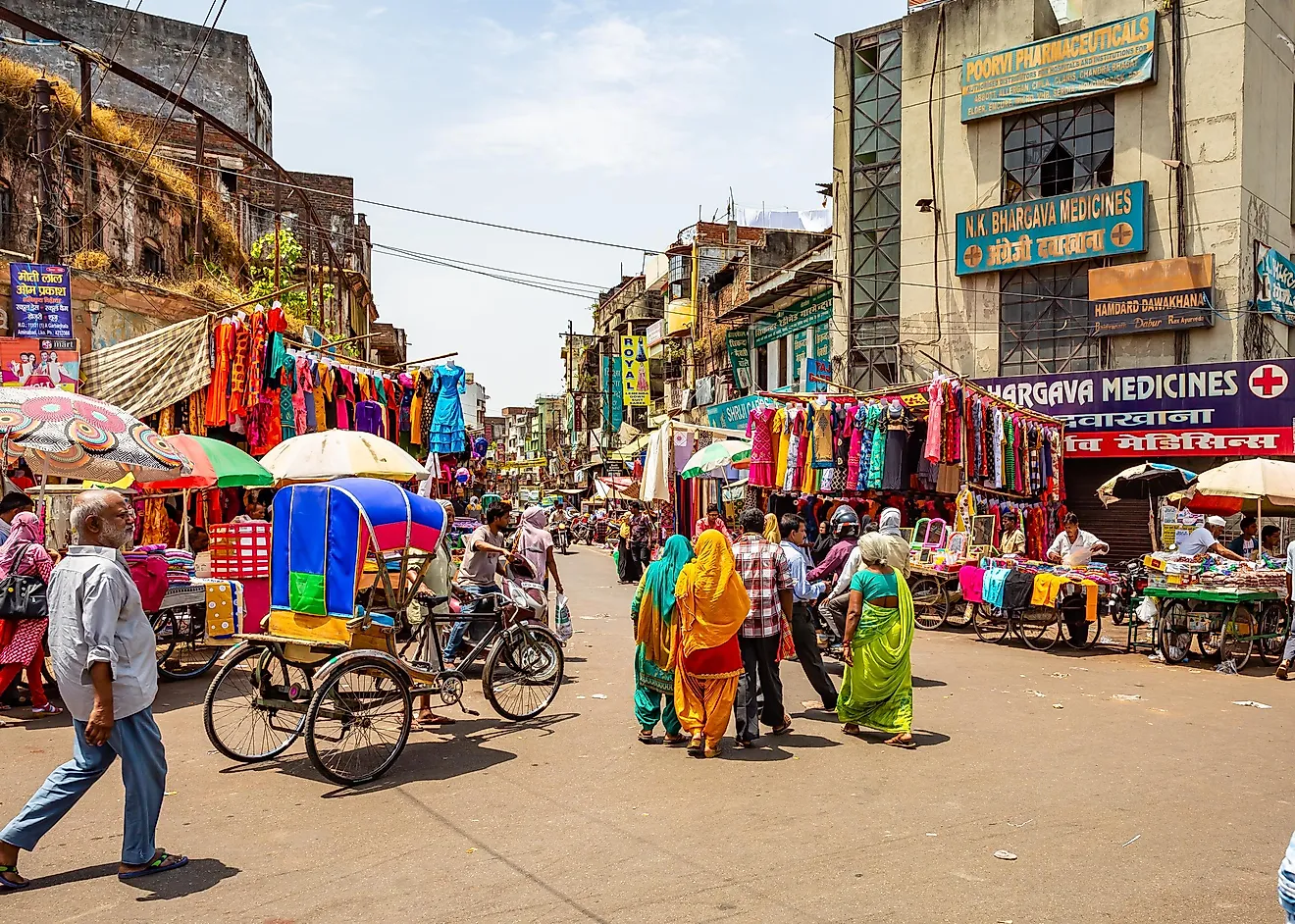 This market represents the spirit of old Delhi: it retains the traditional feeling with distinct smells and small shops selling authentic goods and food. Located on the Yellow Line of the Delhi Metro, it was commissioned and constructed in the first half of the 17th century when the Emperor Shah Jahan decided to shift his capital from Agra to Shahjahanabad, a city of his creation in old Delhi. Selling street food, spices and bargain goods, this market brings together countless merchants, locals and tourists, making it one of the most crowded places in an already densely-packed Delhi.
8. Shuk HaCarmel in Tel-Aviv-Yafa, Israel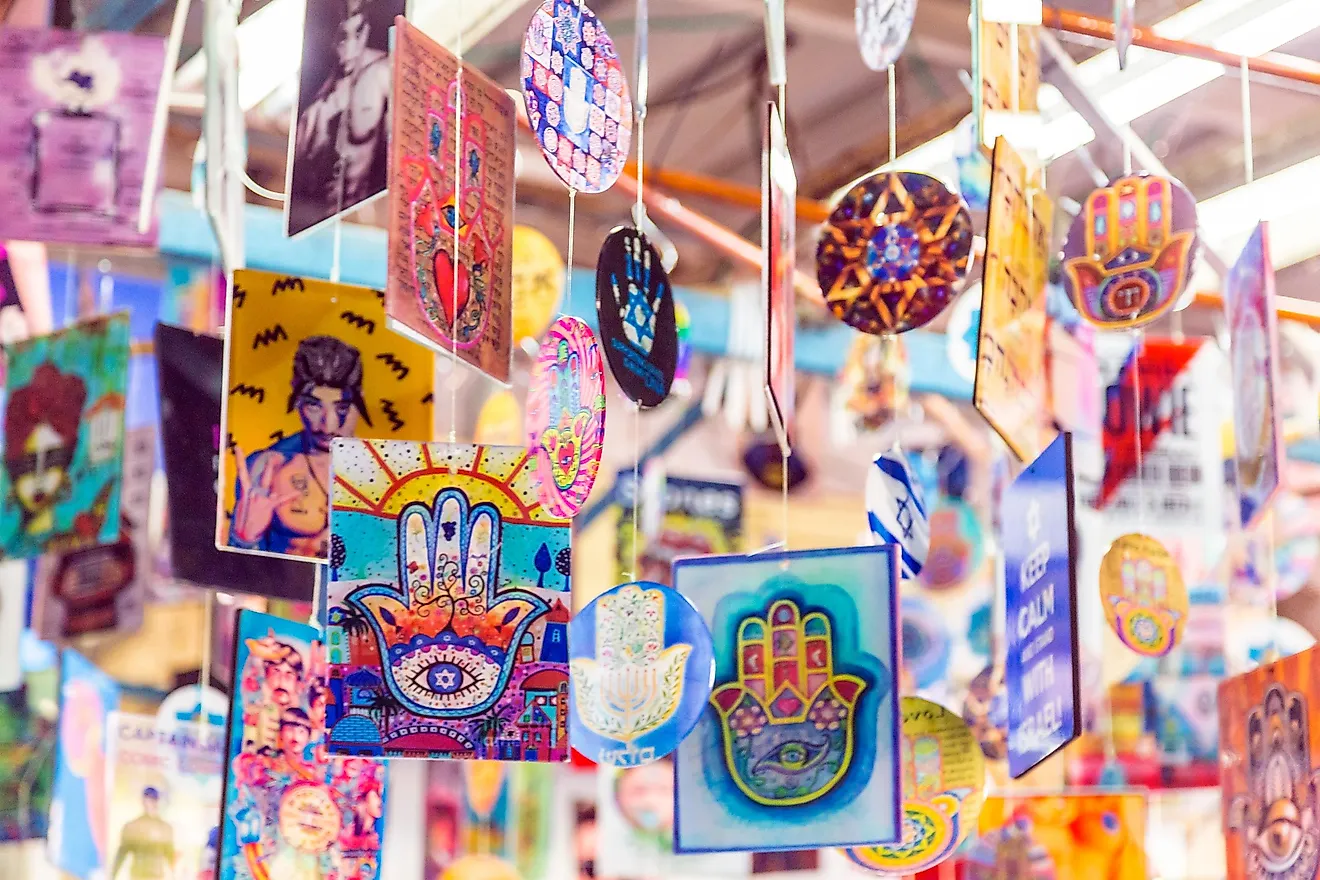 Open all days but Saturday, the Carmel Market is the most famous market in all of Israel, with sellers proudly displaying everything from meats, cheeses and fish to clothes, among a myriad of fresh produce stalls. Also featuring chef-owned stalls, one can have an authentic Mediterranean restaurant-quality feast at a low cost, or snack on the traditional Jewish Jachnun pastry with tomato sauce, or with strawberry jam for the desert option.
Everywhere in between are also stands with French pastries (one must also try the famous thin crepes with liquor made on the spot) and freshly-squeezed juices that grant a refreshing burst of energy to bravely face the heat in this land so loved by the sun. After the market, one can continue on to the Nachalat Binyamin, an adjacent open-air fair, known for its handcrafted goods, or visit the old Jewish neighborhood around the corner, Neve Tzedek. 
9. Stanley Market in Hong Kong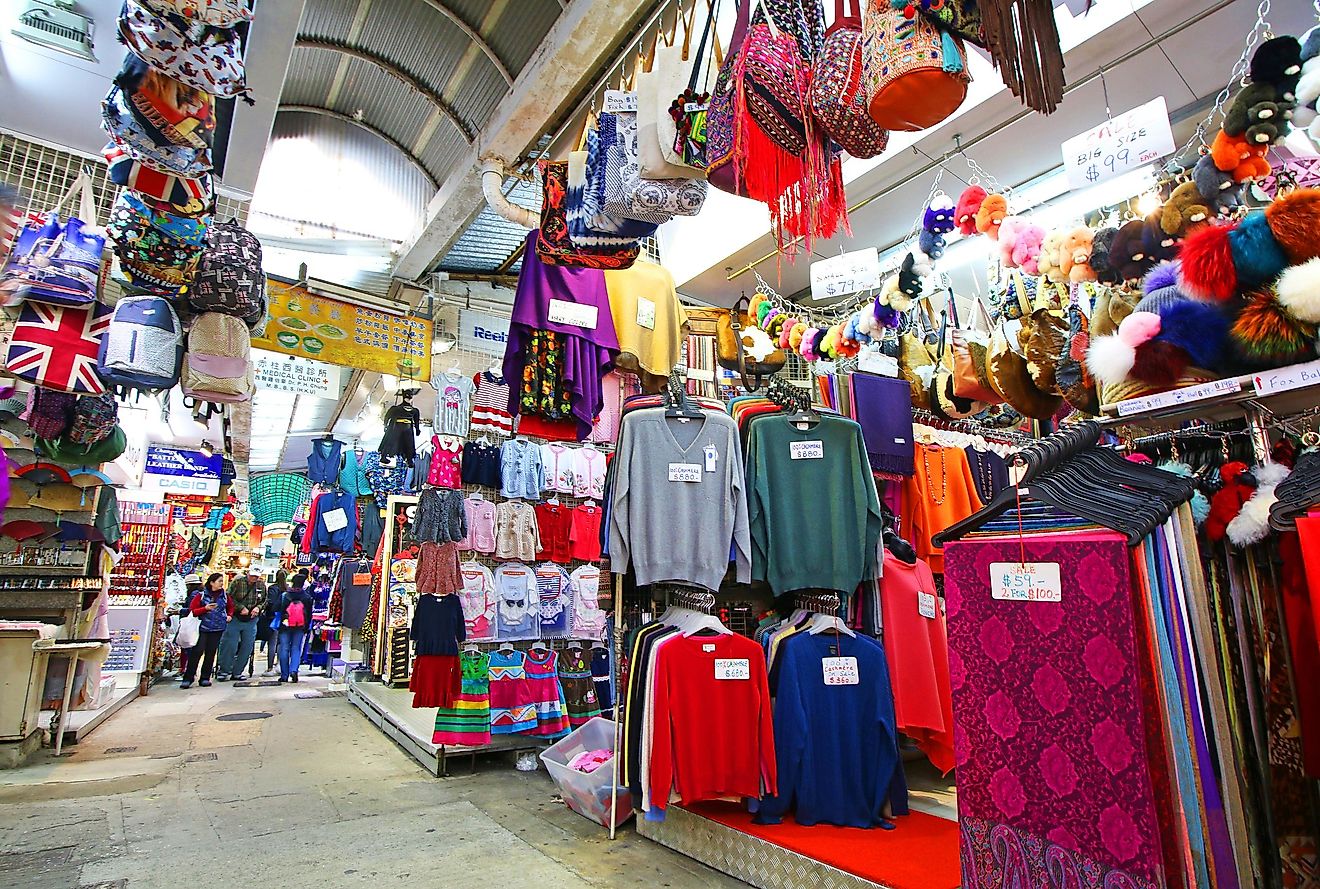 Being a walking distance from the coast of Stanley Bay, the picturesque Stanley Village is an attraction in itself. The market, located in the Stanley Promenade, is a tourist destination for buying clothes, art and local gifts. Others come here to sit at their choice of the myriad of restaurants and cafes, people-watching and enjoying the weather prior to departing on a further exploration of Hong Kong, such as the Temple Street Night Market.  
10. Chatuchak Market in Bankcok, Thailand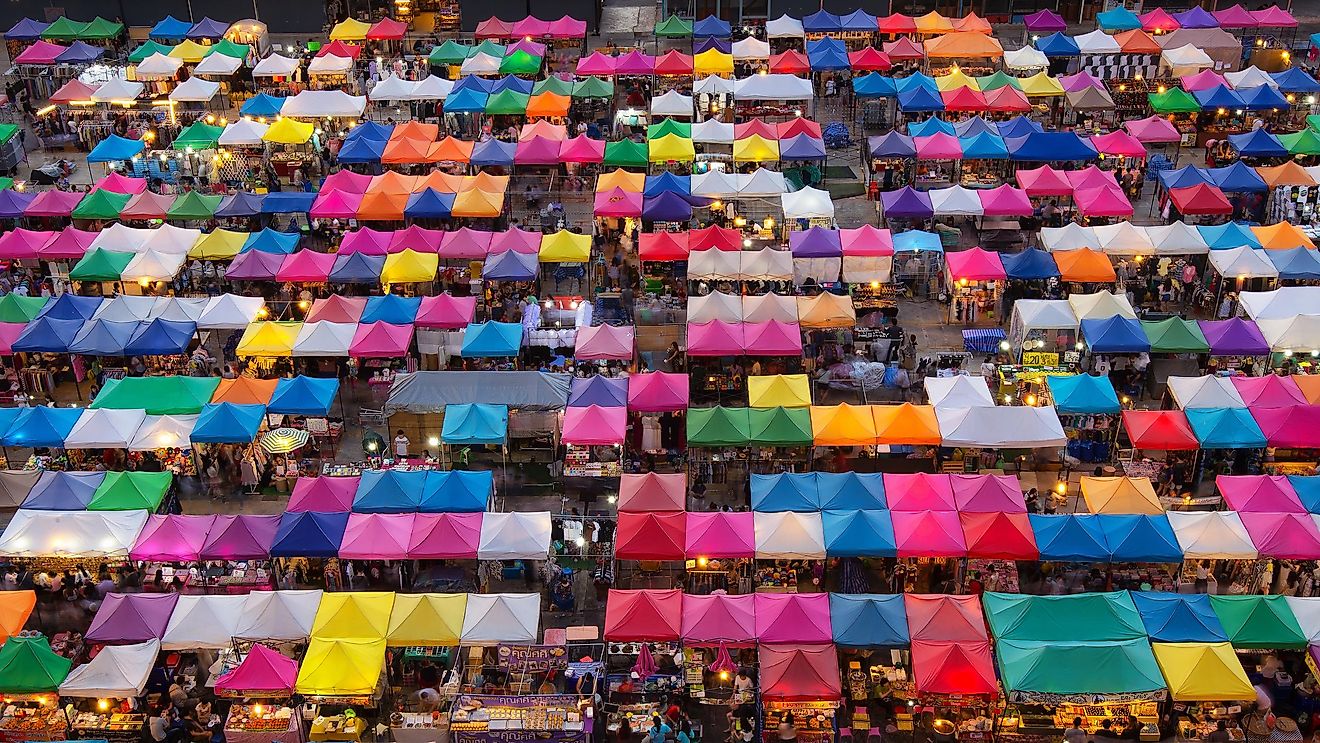 Enjoyed by locals and tourists alike, as the world's largest weekend market, Chatuchak in Bangkok has a lot to offer. There are over 8,000 roofed and open-air stalls split into 30 sections for aided navigation, as well as information booths. Clothing, footwear, accessories and hiking gear with food and drink stands everywhere in between, require one to allocate at least a full day of wandering and shopping. The Chatuchak clothing selection is especially remarkable: from vacation clothes to designer pieces, to souvenir items with quirky slogans and national designs. This land of bargaining and deals also turns into a flea-market at night, with various people from the red-light district coming here to sell watches and jewellery. 
When shopping for souvenirs in a foreign land, there are a few ways to tell which items are handmade, including many and varying details in the item, and low quantities of it; a tell-tale sign of mass production is if the same item can be found at multiple booths. Therefore, it is advisable to walk around, seeing what catches the eye without buying at first. As well, it is wise to bring a local friend along, when shopping for food and personal care items, such as soap, as they know the difference between being quoted a high price for tourists, versus a high price for quality and handmade items.