10 of the World's Greatest Night Markets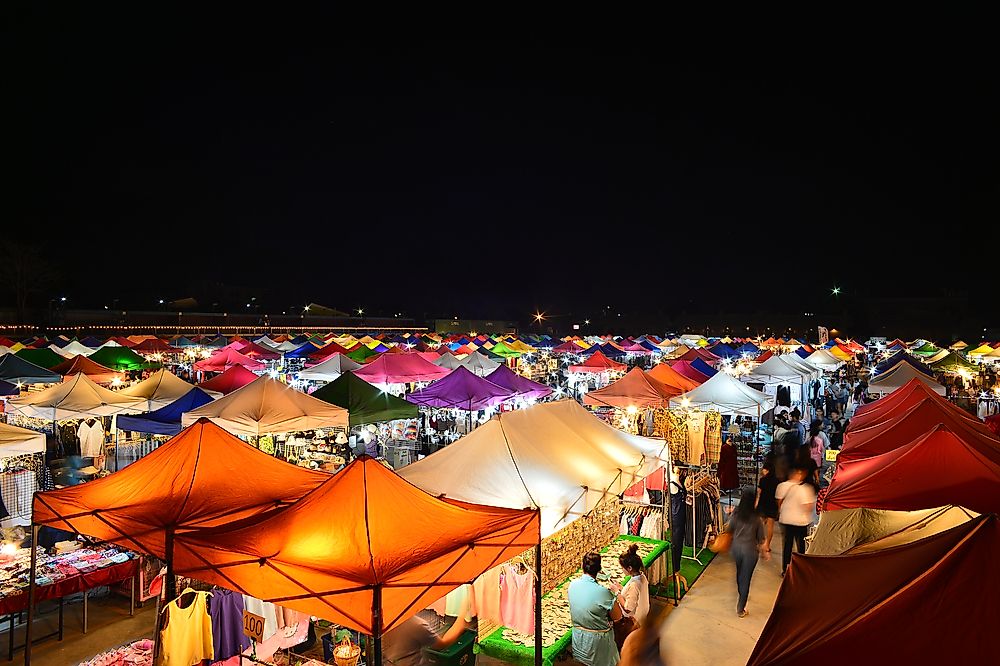 Night markets have longtime been a prominent part of Asian culture, and their popularity is spreading quickly to the rest of the world. The operation of these markets vary - some operate year-round, others run only on weekends, and others are seasonal. The one thing they all have in common, though, is that they all thrive at night after the sun has set! These markets are open air, and benefit from the cooler temperatures that the evening brings. They stock items such as food, fruits, clothes, vegetables, ornaments, and clothes. In no particular order, we present a list of the world's greatest options for leisurely night market shopping.
10. Train Night Market Ratchada, Bangkok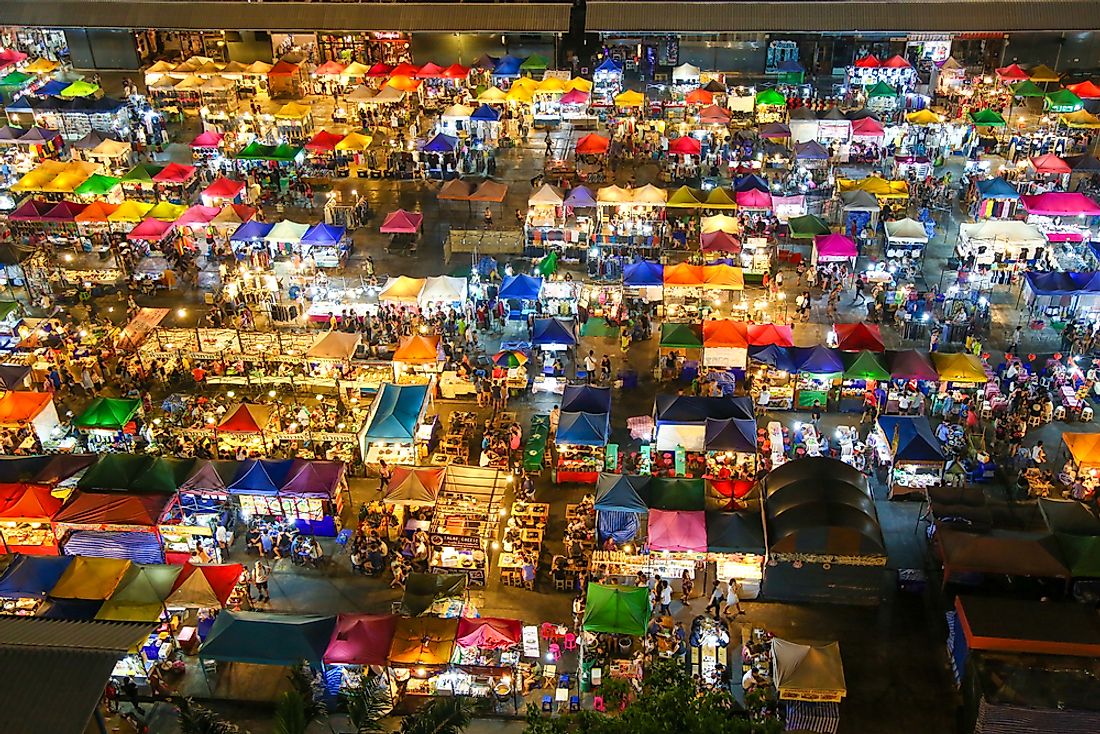 Also known by the name Talad Nud Rod Fai, is a relatively new night market in Bangkok, Thailand. The popular market is divided into four zones: bars, shopping, activities, and food. The summer runs after sunset as a way to beat the summer heat - on weekends it is open later than on weekdays. The food stalls are a great place to explore delicious cuisine types from Thailand and beyond.
9. Temple Street Night Market, Hong Kong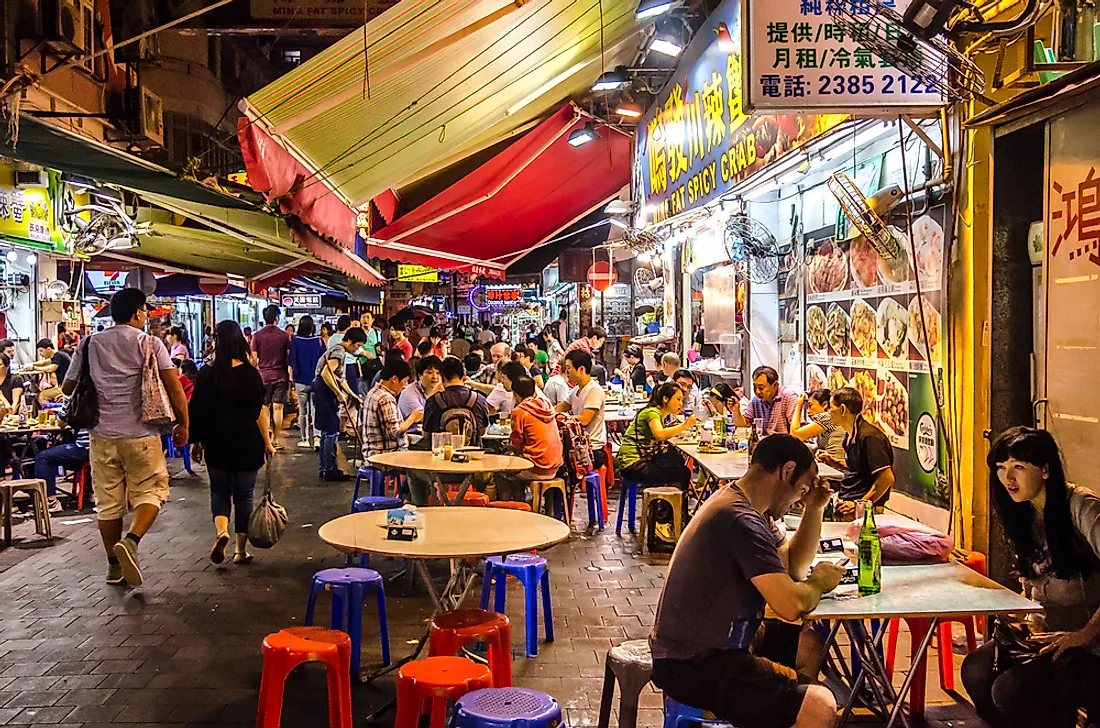 The Temple Street Night Market in Hong Kong comes alive during the evening. The food stalls of the market are called dai pai dong, and they offer food such as noodles, clay pot rice, and seafood. Locals and tourists browse through the array of Chinese memorabilia and other items while fortune-tellers sit ready for customers.
8. Ningxia Night Market, Taipei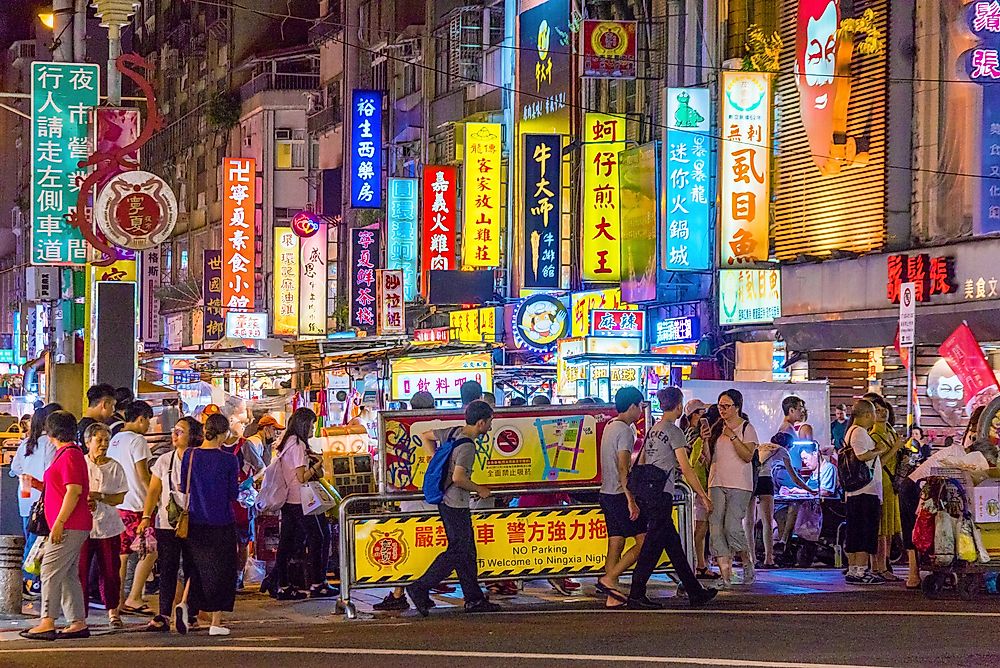 The Ningxia Night Market is one of Taipei's many night markets. Locals and tourists alike are treated to a lot of food choices including squid, fish balls, bawan, tofu, and oyster omelet. Customers can pick what they choose from open stalls or sit in the numerous restaurant style stalls. The market also encourages the use of environmental-friendly chopsticks, an inceptor which discourages the entrance of grease in the sewage system. Aside from food, the market also stocks games, accessories, and clothing.
7. Donghuamen Night Market, Beijing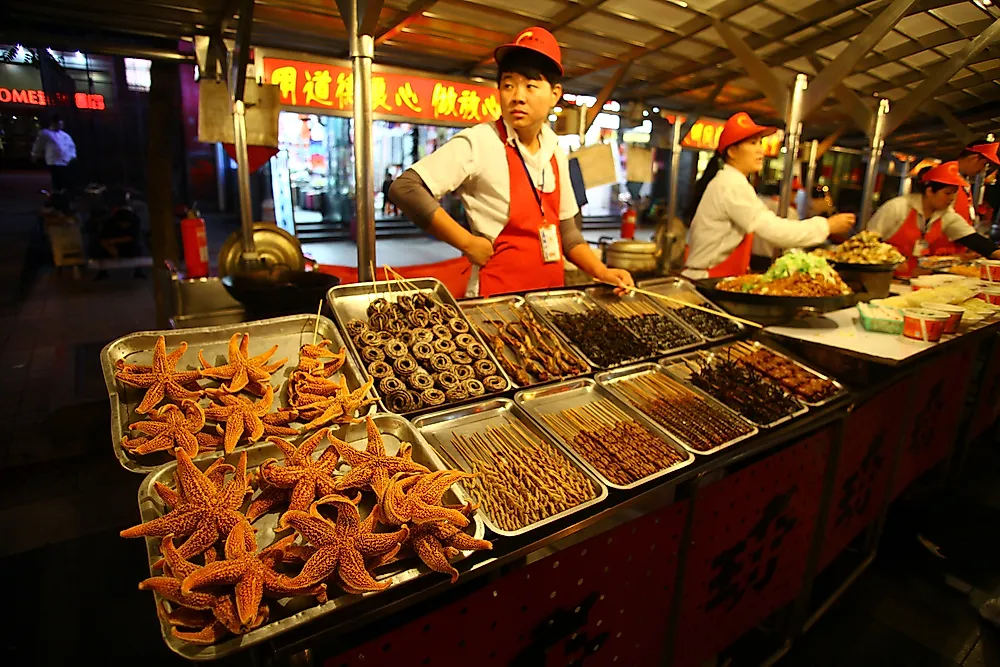 Beijing's Donghuamen Night Market is famed for its unusual food stalls offering the likes of centipedes, silkworms, deep-fried crickets, lizards, offal soup, and scorpions. This market offers plenty for adventurous eaters with other delicacies such as starfish, snakes, cicadas, chicken hearts, sweets, noodle soup, and beef skewers. Also present in the market are Western foods such as candy fruit, spring rolls, and crab cakes. The food items are exhibited raw and deep fried in a Wok upon a customer's request. Every stall uses both English and Mandarin to display various selections.
6. Luang Prabang Night Market, Luang Prabang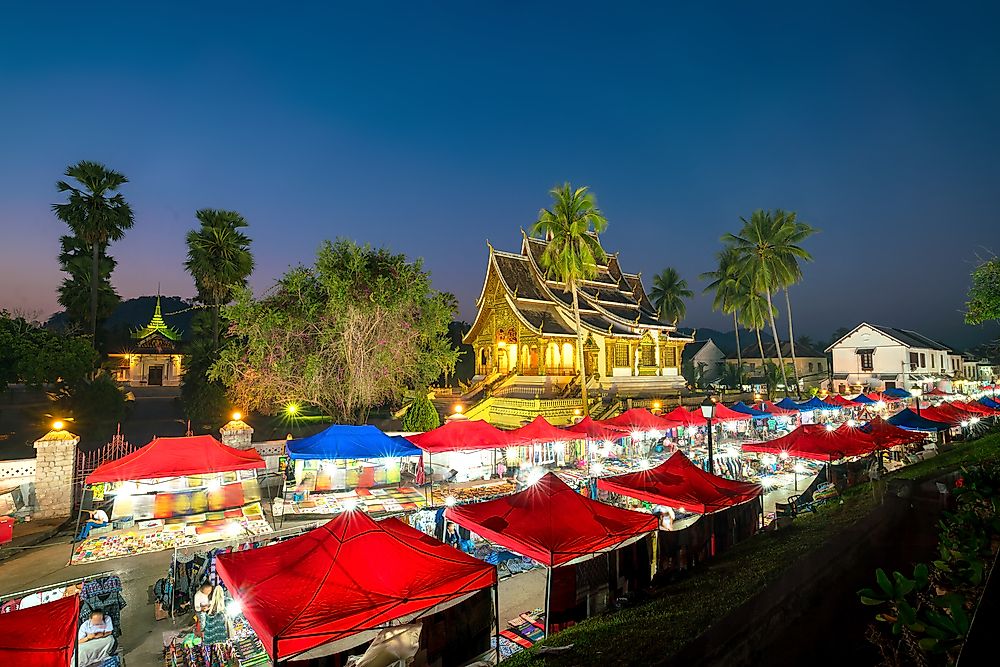 The most famous night market in Laos is the Luang Prabang Night Market. It hosts over 300 handicrafts vendors showcasing everything from paintings to textiles. This nearly half-a-mile long event runs from 17:00 to 23:00, starting at Wat Mai to the town center and extending along Sisavangvong Road. The market is populated by hill-tribe vendors who emerge with numerous items including silk scarves, ceramics, lamps, pillows, bed covers, bamboo, rare spices, and traditional embroideries. Visitors are encouraged to haggle or shop around as the traders tend to quote higher prices. A popular product from this market is the "Beer Lao" Tshirts.
5. Shilin Night Market - Taipei, Taiwan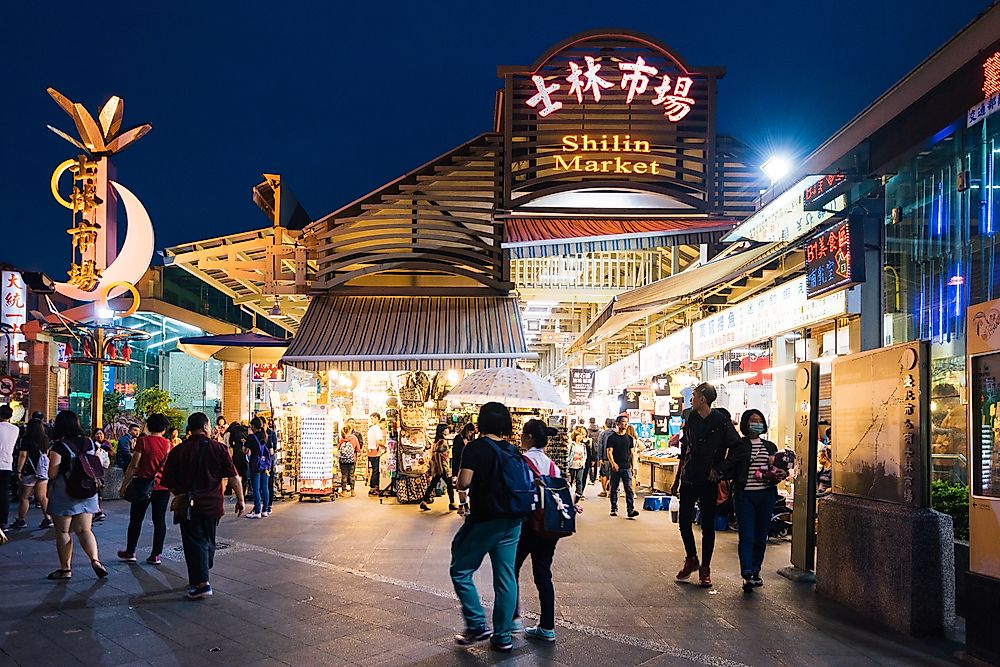 The Shilin Night Market lies in Taipei's Shilin District. It is often ranked as the city's most renowned night market. The market's food court hosts 539 stalls while there are additional roadside stands and storefronts. Famous foods enjoyed in the market include oyster omelet, bubble tea, stinky tofu, lemon aiyu jelly, and fried buns. The proximity of the Taipei Metro system has facilitated the increase of tourist traffic. Karaoke bars, cinemas, and video arcades also operate in the area, and a customer can get many items from pets to crafts.
4. Marrakech Night Market - Marrakech, Morocco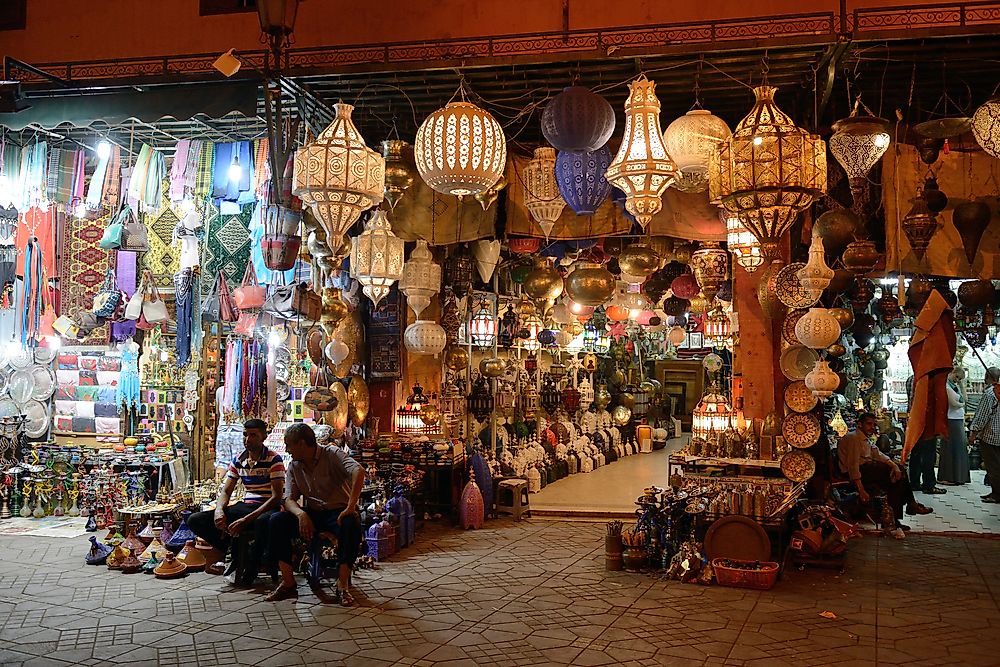 Morocco's Marrakech Night Market is famous for its charm, food, and festivity. Snake charmers, fortune-tellers, monkey dancers, Gnawa drummers, and orators can all be found within the market. Customers can delight in foods such as lamb-stuffed sandwiches, Moroccan burgers, grilled chicken, snail soup, and shwarma. Henna tattoos attract a lot of customers as do other arts and crafts. Communal tables are a popular feature of the market, and it runs until 1:00 am during summer.
3. Richmond Night Market - Richmond, Canada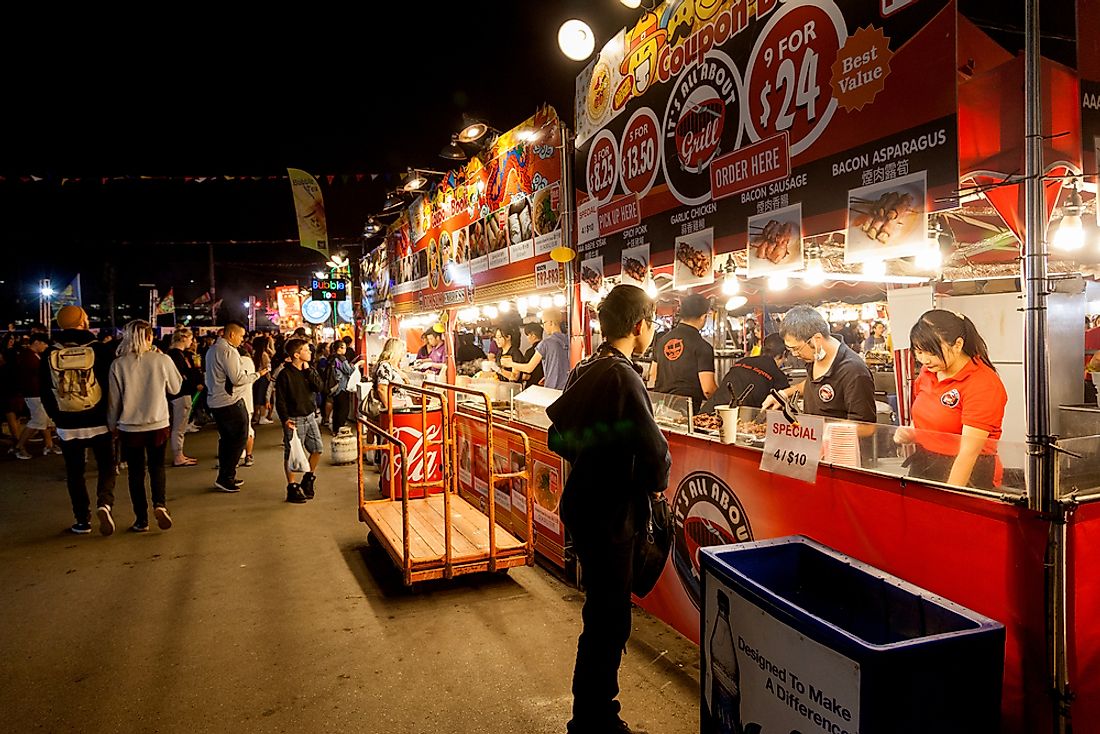 The night market is a summer tradition in the suburb of Richmond in Vancouver, Canada. The Richmond Night Market has existed in some form since 2000. Over the years it has grown and expanded, and today it is a popular attraction for tourists and locals alike. At its busiest, the market can be home to as many as 400 booths! Booths mostly sell various types of food, assorted clothing and accessories, and more.
2. Zanzibar Night Market - Stone Town, Zanzibar, Tanzania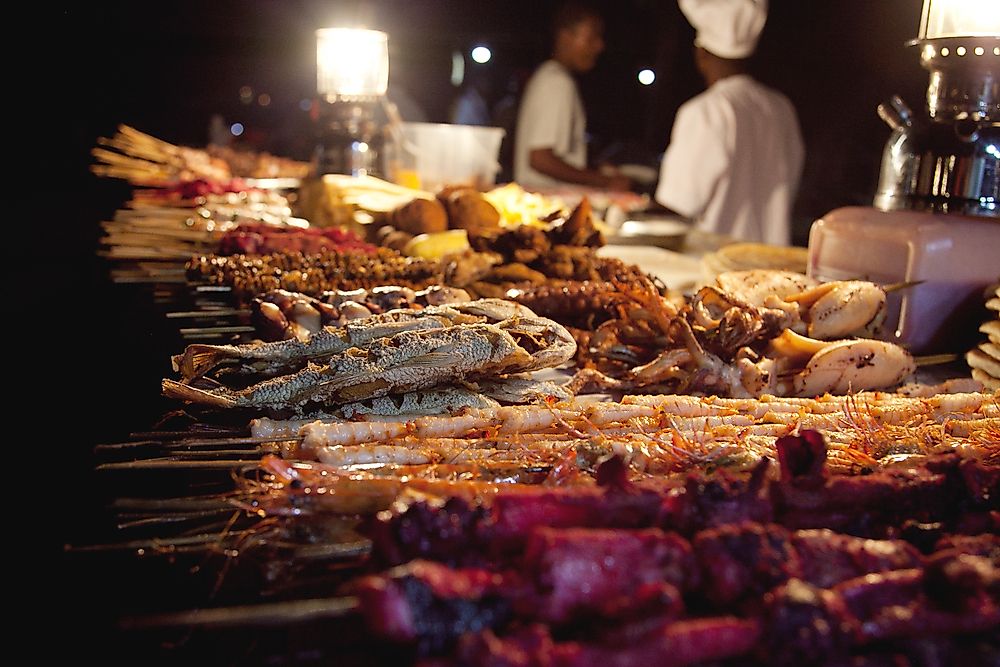 Stone Town is the historic old port of Zanzibar City in Zanzibar, Tanzania. Within the city is a park called Forodhandi Gardens. Beautiful park by day, at night the area is transformed into a bustling night market. The Zanzibar Night Market is famous for food, and serves a variety of famous dishes from Tanzania, including coconut bread, falafel, and samosas.
1. Petaling Street Market - Kuala Lumpur, Malaysia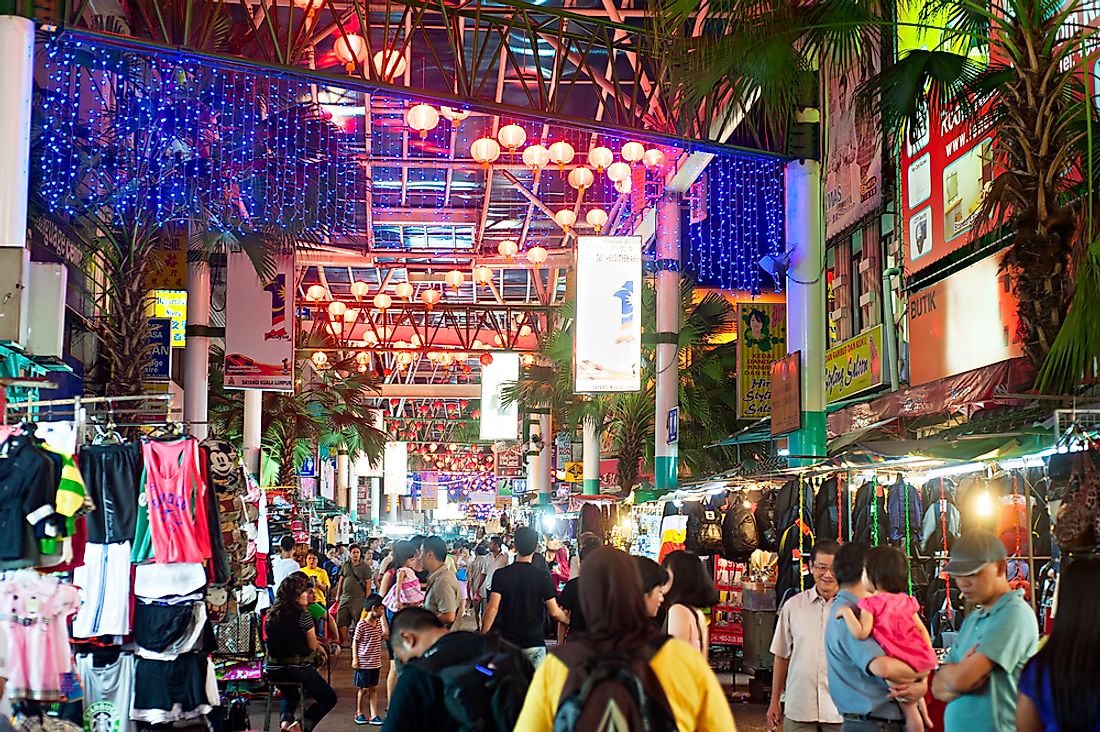 Like most of the entries on this list, the Petaling Street Market in Kuala Lumpur offers unparalleled experiences in shopping and cuisine. The Petaling Street Market differs from the other entries on this list in that it is open during daytime hours as well. However, the market often stays open into the hours of the early morning, which means that there is certainly a "night market" atmosphere to be found. The Petaling Street Market is a must-see for any tourist visiting Malaysia's largest city.