10 Unusual Things to do in Paris
Paris is the most populous city as well as the capital of France and among the top tourist destinations in the world. Paris is best known as a global center for fashion, art, cuisine, and rich cultural heritage. Below are some of the weird attractions that are sure to take the ambitious traveler far off the beaten path.
5. I Love You Wall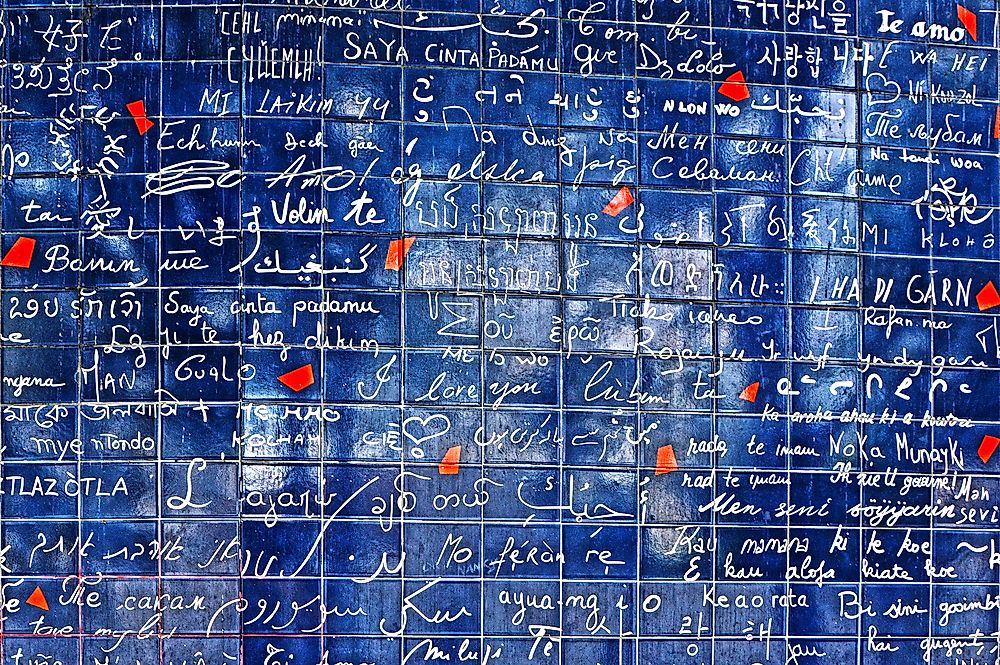 Also known as the Wall of Love, the I Love You Wall is situated in the Jehan Rictus garden square which is located in Montmartre, Paris in France. The love themed wall was created by Fédéric Baron, a calligraphy artist, and Claire Kito, a muralist, n the year 2000. It measures about 430 square feet. The wall has 613 tiles, all with the worlds 'I love you' written 311 times in 250 different dialects. Each tile measures about 8.3 inches by 11.7 inches. The wall features red splashes that depict parts of a broken heart. The I Love You Wall is free of charge and open to the public.
4. Harry's New York Bar
Harry's New York Bar was acquired in 1911 by Tod Sloan, an American jockey. The bar was converted from a bistro and named New York Bar. Sloan had hoped his bar would attract expatriates since Paris had become a popular American tourist destination. However, New York Bar did not do as much as Sloan had expected, prompting him to sell the place in order to settle money problems. Harry Madeleine, a barman from Scotland who worked for Sloan, bought the bar in 1923 and added his name alongside New York Bar. Harry's Bar has hosted a many international celebrities and famous expatriates from America. Harry's Bar is believed to be the place where classic cocktails such as the Bloody Mary were conceived among others.
3. Tombees du Camion
Tombees du Camion, located in Paris, is a vintage shop with three branches - one in Montmartre and the other two in Marche Vernaison. Tombees du Camion showcases numerous objects from all eras and usefulness. Such objects include doll heads, vintage postcards, fake tattoos, toy cars, colored beads, brushes for infants, old glass eyes among others. These stores have a peculiar set up attracting both local and international tourists.
2. 59 Rivoli
59 Rivoli is a building with a crazy facade located in rue de Rivoli in one of the most touristic and busiest streets of Paris. 59 Rivoli was a formally uninhabited or unlawfully occupied building which was established in 1999 and gained approval from the City Hall. 59 Rivoli is free and open from Tuesday to Sunday from 1 pm to 8 pm. Both local and international tourists pay the building a visit to see the different works presented by the many artists working there. The building also hosts concerts and events.
1. Centre Pompidou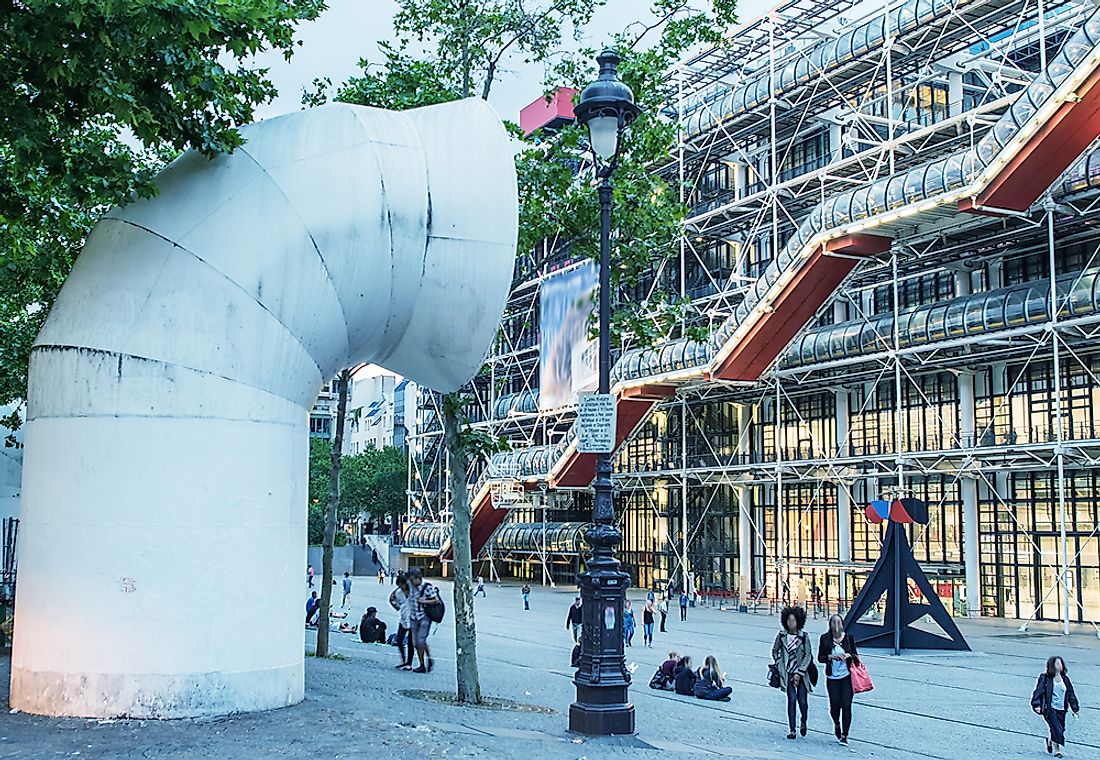 Also known as Centre Georges, Pompidou is complex structure located in Paris. The building was designed by three architects - Reno Piano, Gianfranco Franchini, and Richard Rogers, in a high-tech architectural style. The building houses the Public Information Library, a research center for acoustic and music, and the Europe's largest modern art museum the Musèe National d'Art Moderne. The building, which was constructed from 1971, was officially opened by President Valéry Giscard d'Estaing on January 31st, 1977 and was named after the President of France, Georges Pompidou, who served between 1969 and 1974. The center has had more than 180 million visitors from 1977 as of 2006.