Our planet is filled with many beautiful cultures, each with its own traditions and customs. It would be impossible to experience all of them firsthand, even if we spent our entire lives traveling. Some traditions have disappeared with time, some have been assimilated by more significant cultures, but a huge number of them still remain intact.
With multiculturalism, many traditions have come under the influence of other, more dominant cultures. As with anything in the world, seeing how there is a large variety of traditions, it is to be expected that some of them will seem strange to us. We will name some of those in this article.
10. Famadihana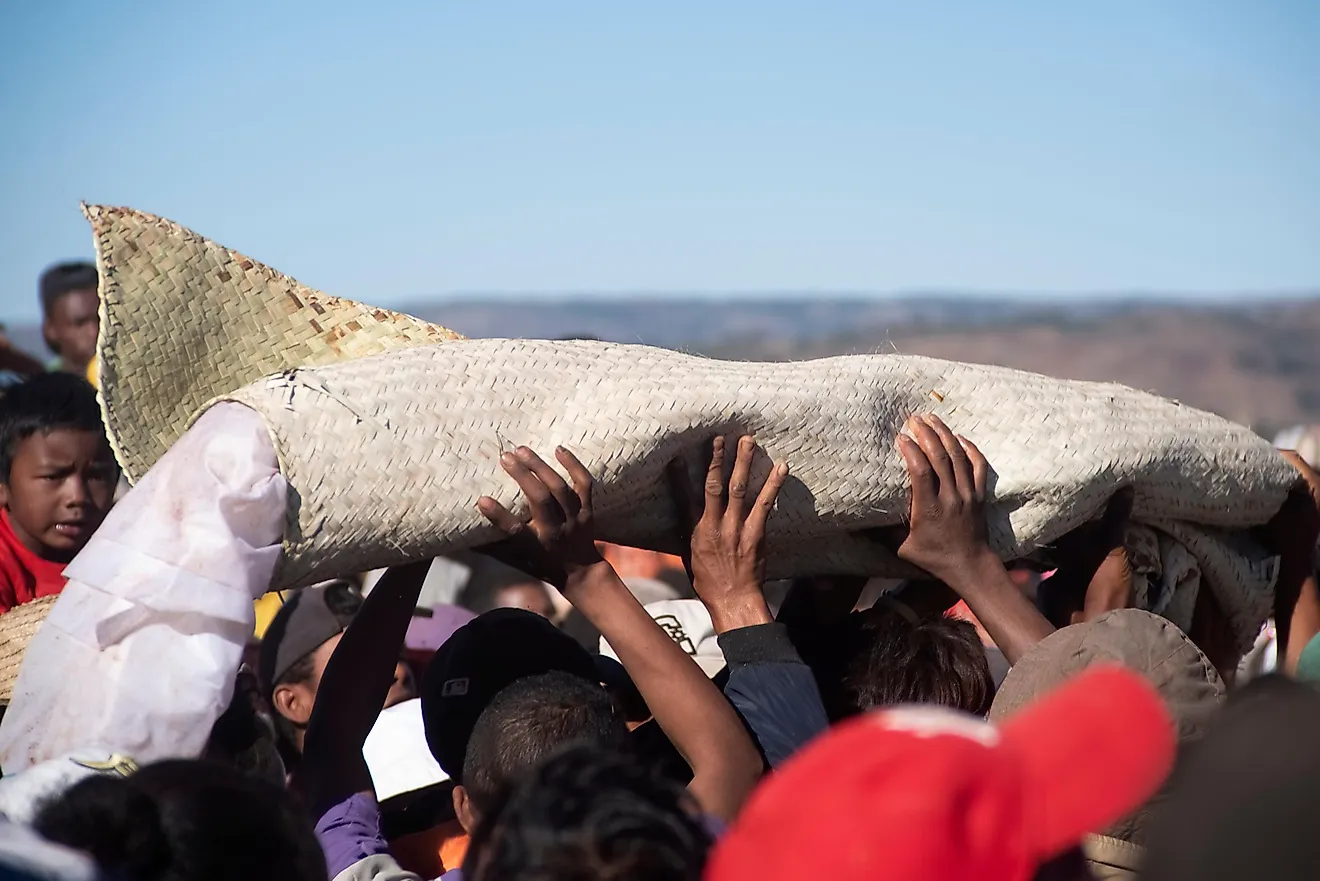 Famadihana is a funeral tradition followed by a tribe in Madagascar, called the Malagasy. This custom involves dancing with the bodies of the deceased, in a way to celebrate their life. The bodies are brought out from the grave, re-wrapped in fresh cloth, and then carried around while people dance with them. This ritual is performed once every seven years.
9. Coming Of Age In Brazil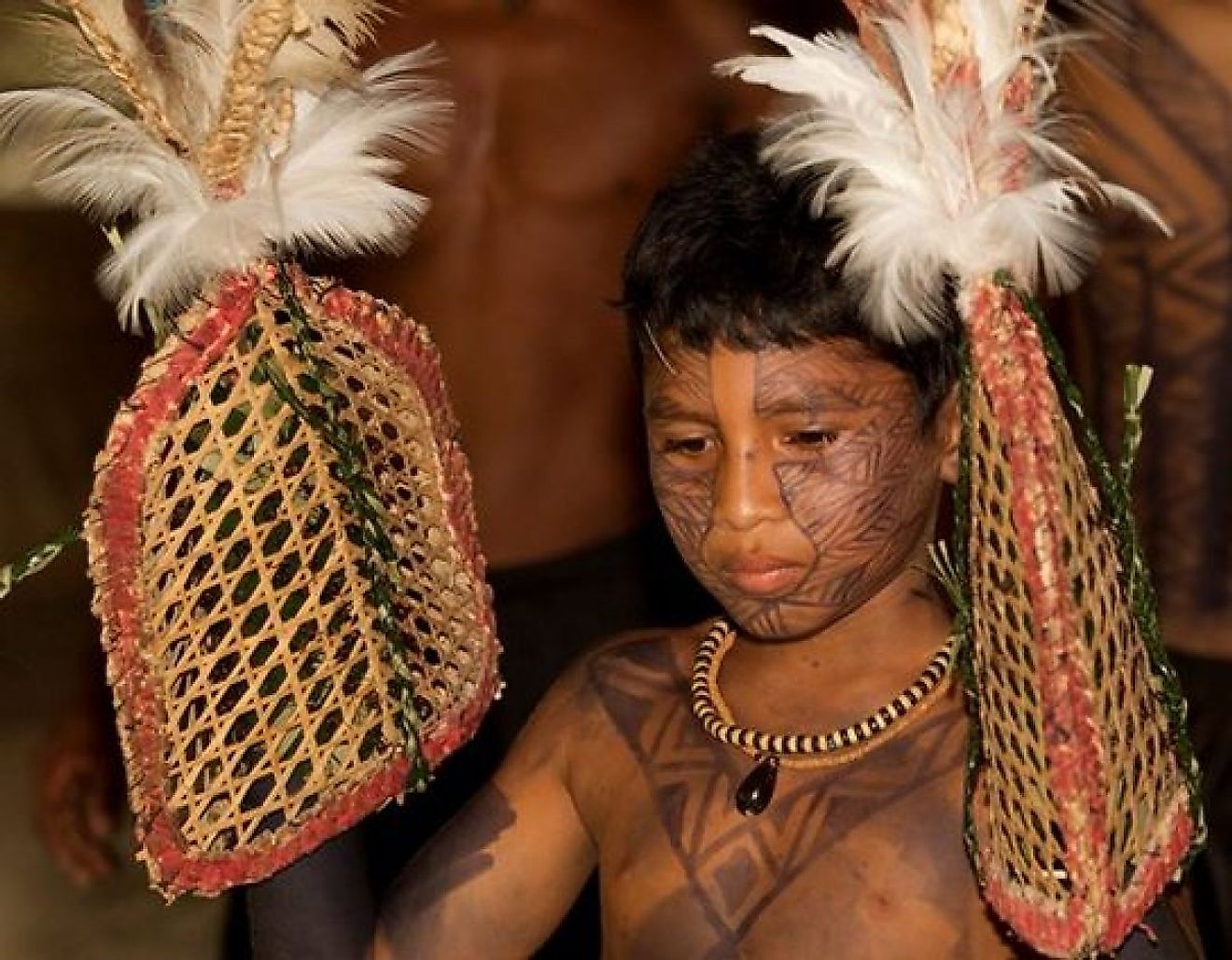 The Sateré-Mawé are an indigenous tribe in Brazil. When boys in this tribe reach a certain age, they are subjected to a horrible coming of age ritual. This horrendous tradition involves filling up gloves with bullet ants and wearing those gloves. The young boys are forced to wear the gloves for 10 minutes, but do so 20 times, all the while they are expected to perform a ritual dance.
Yes, you read that right, that is 200 minutes of having bullet ants bite your hands. The pain we feel when bitten by a bullet ant is often compared to being shot by an actual bullet. Makes sense, right, that is how they got their name. 
8. Coal Walking In China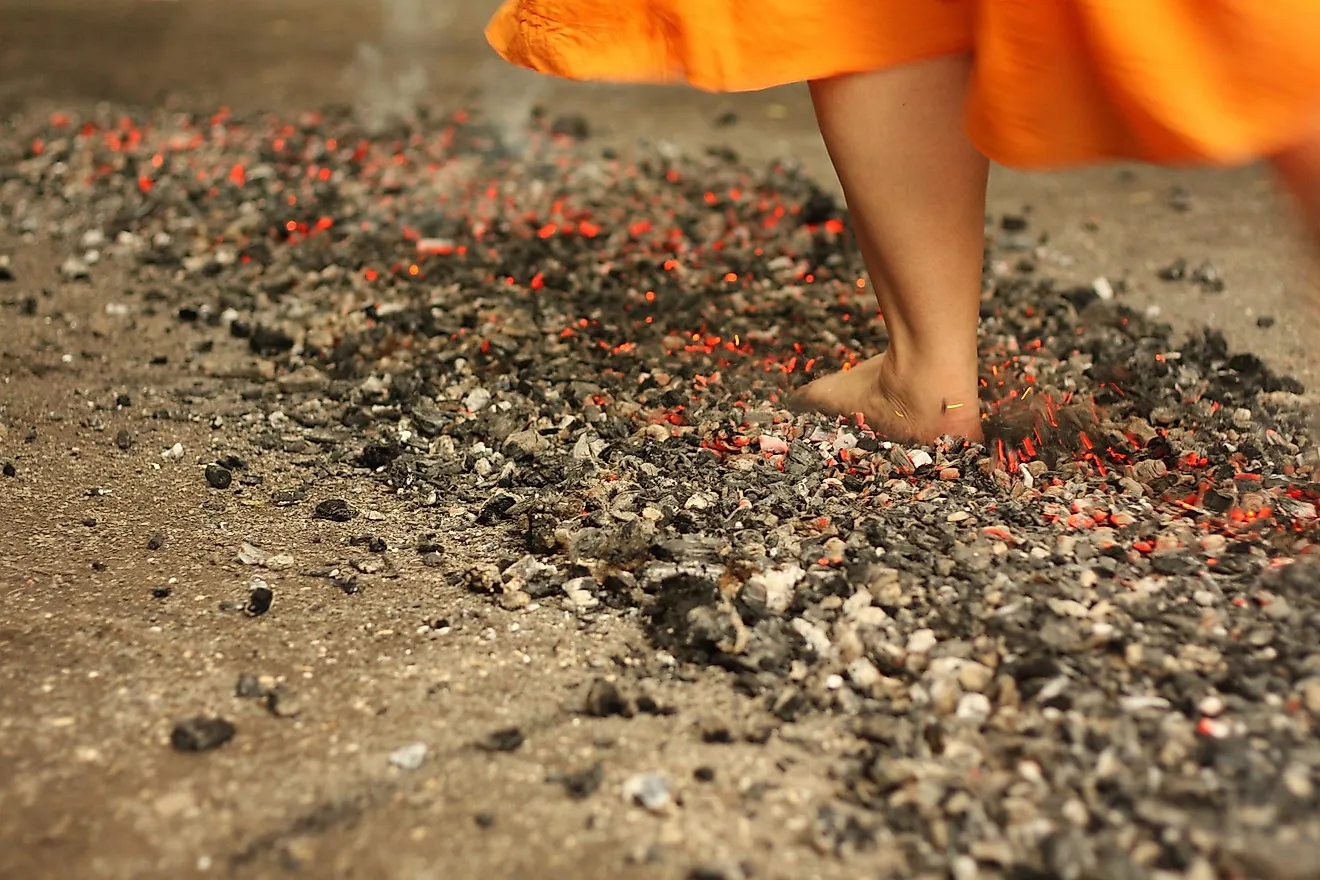 The birth of a baby is a big deal all around the world but is considered especially important in China. Many rules and traditions surround the arrival of a newborn. People are expected not to gossip around the mother because it would negatively influence the baby, and they keep knives under the bed as a way of protecting the toddler from monsters.
However, the most bizarre tradition is the one where the husband carries his pregnant wife over hot coal before they enter their house. Naturally, he has to do it barefoot. This is supposedly a way of ensuring more natural labor for the wife. 
7. Finger Amputation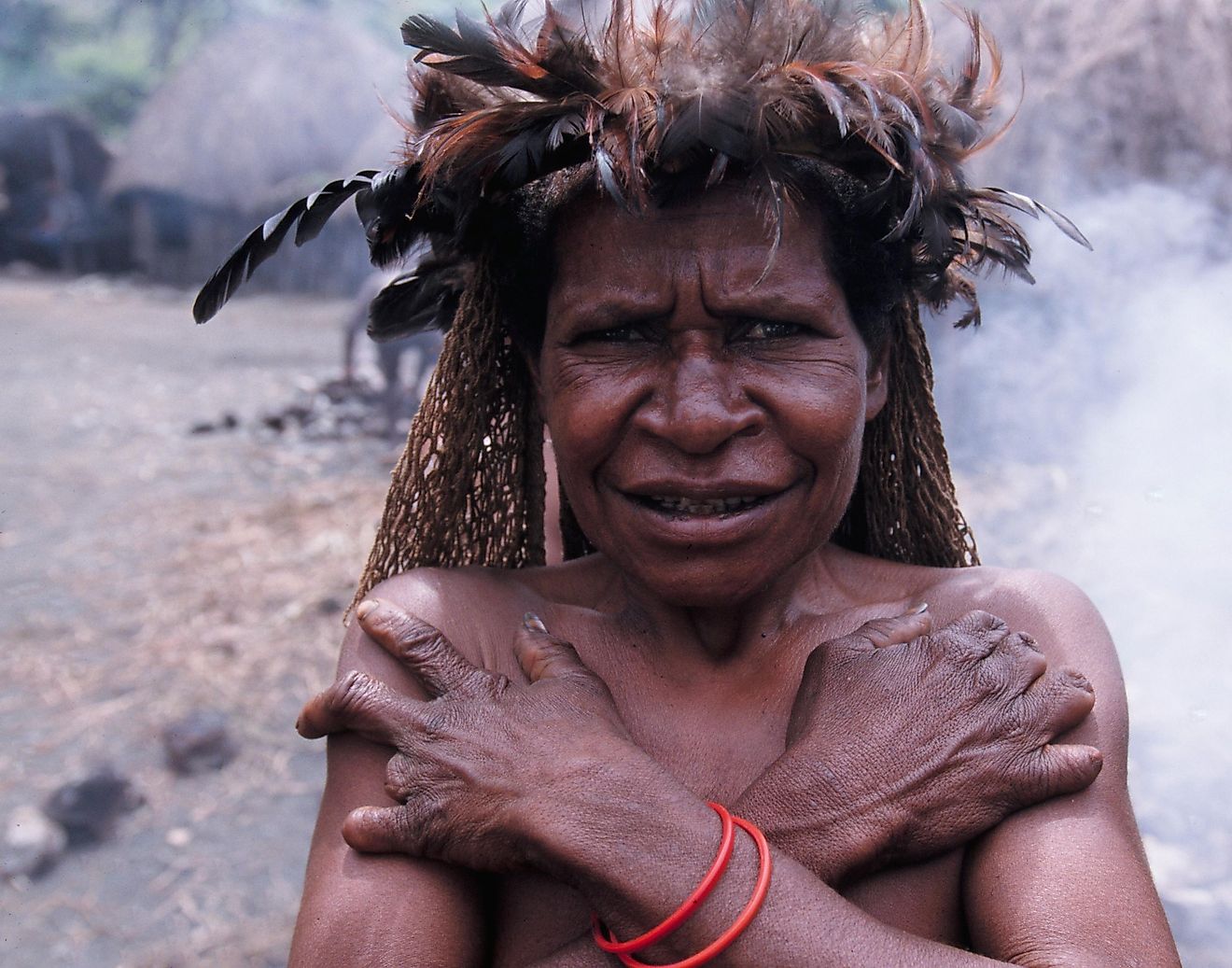 Another "fun" tradition, this time it is from Indonesia. Performed by the Dani tribe, this one makes eating ashes does not seem so bad. The amputation is performed when a family member passes away, and it is a way of dealing with grief.
The people in this tribe believe it is necessary to suffer physical pain, not just emotional when someone dies. So they choose to cut off parts of their fingers. They believe this is a way of satisfying ghosts, and the ritual is performed by women only. So, the guys do not think it is necessary to keep ghosts happy? Give us a break.
6. Eating The Ashes Of The Deceased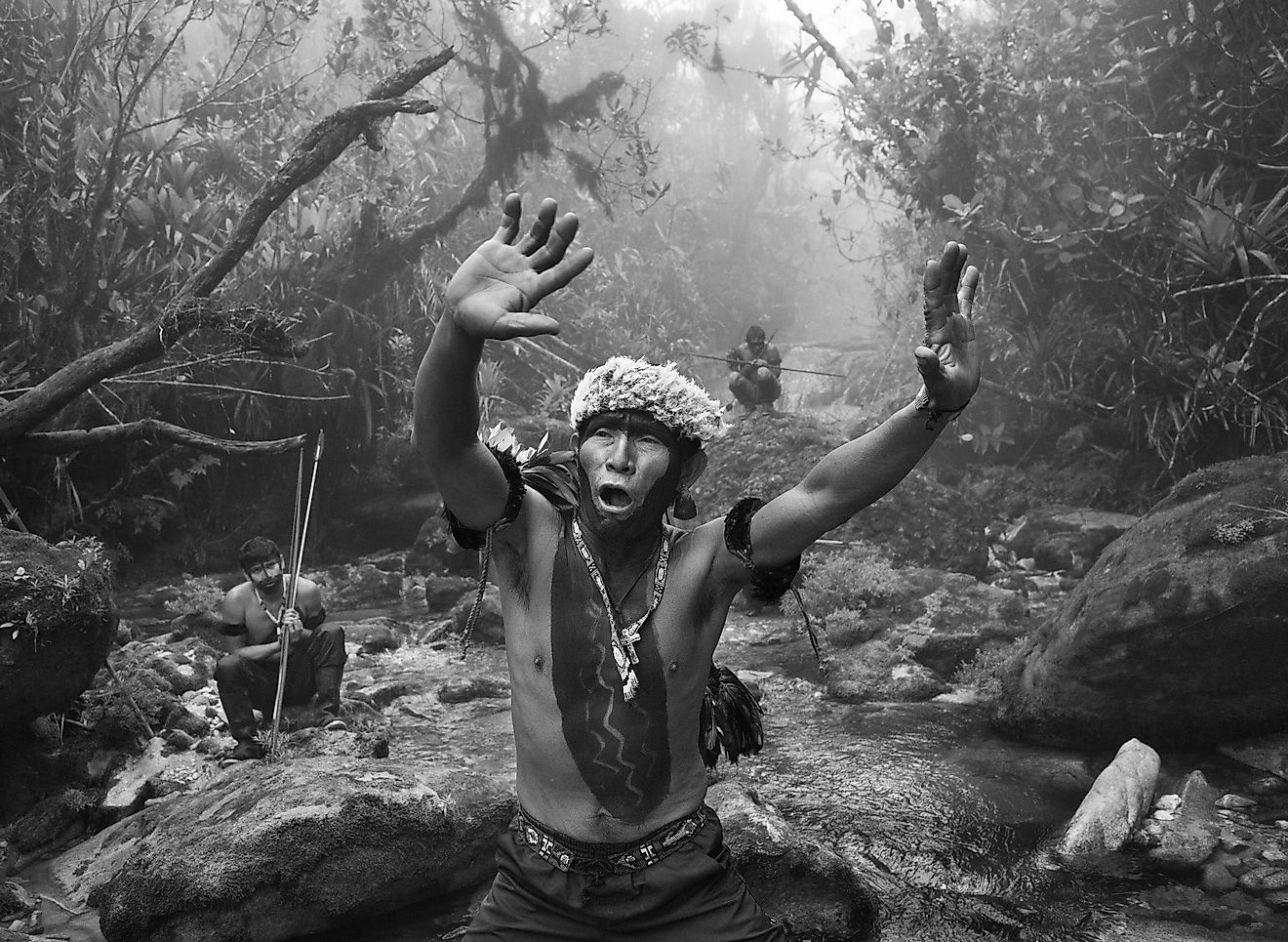 Yes, you read that right. It was a matter of time before this list turned extremely dark. The Yanomami tribe from Venezuela and Brazil does precisely what the title suggests.
They are forbidden by tradition to keep any body parts of the deceased, so they burn them, divide the remains amongst family members who then proceed to consume them. This practice is known as endocannibalism, and their reasoning behind this is to keep their loved ones alive. They do not believe death to be a natural process.
5. Camel Wrestling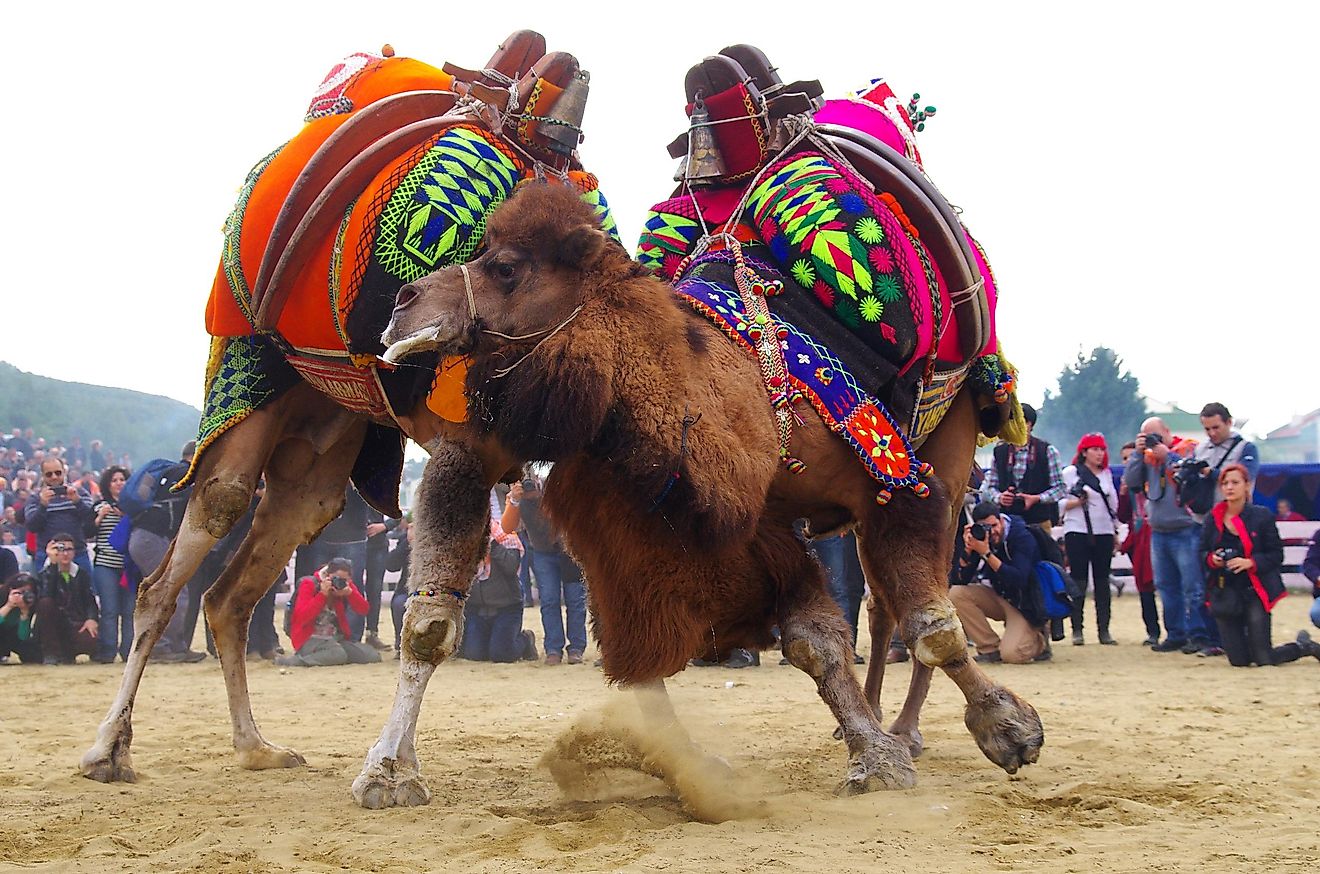 This tradition is most common in the Aegean region of Turkey but is practiced in other Asian countries as well. It features two camels who fight with each other while people watch. Pretty simple, right?
This is almost considered a sport in Turkey; the camels are dressed in ceremonial garb, and whoever does not run is the winner. This event is held during the mating season since male camels have a natural tendency to fight each other then. 
4. Mourning Of Muharram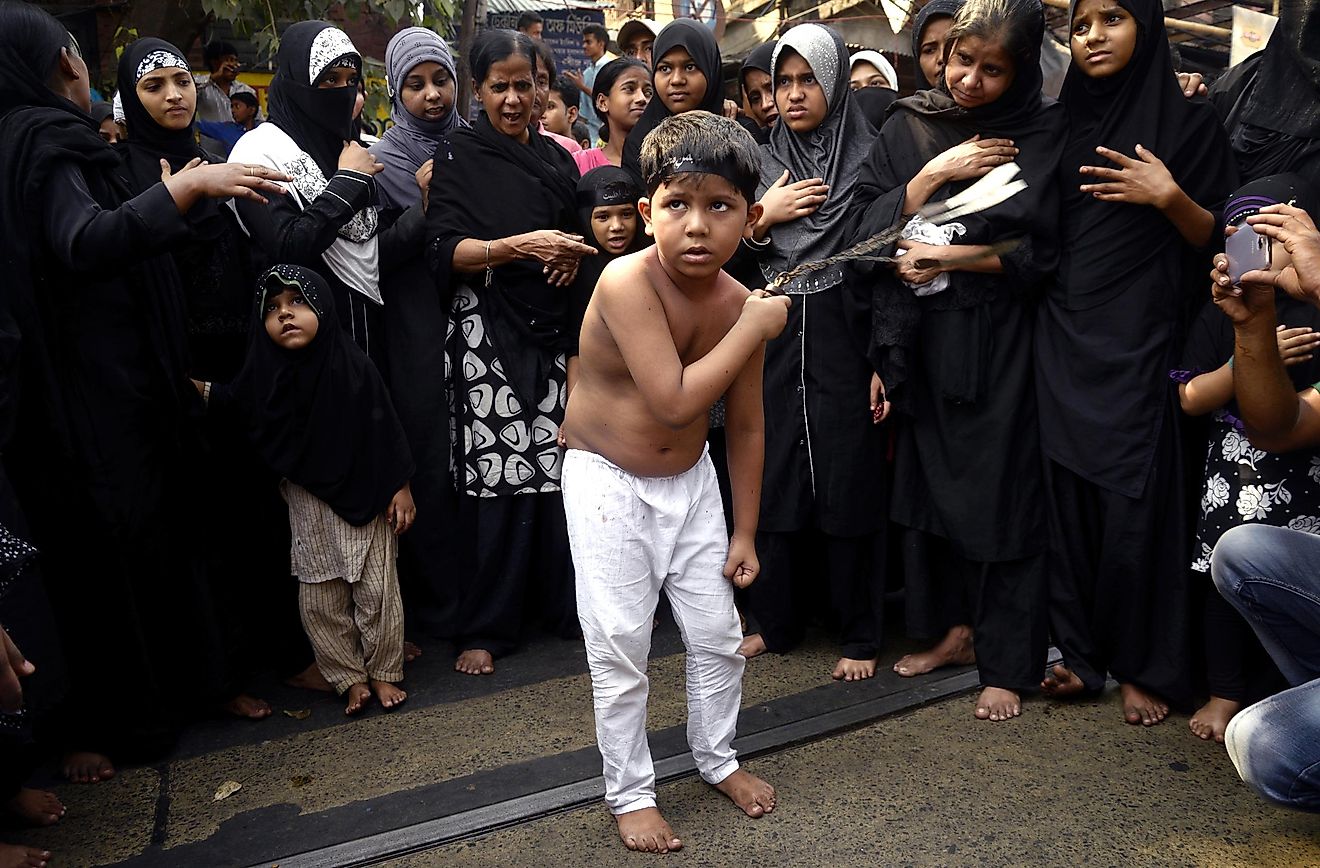 This celebration is a set of rituals observed by Shia Muslims. It is supposed to commemorate the death of Hussain, the grandson of Muhammad, who died in the Battle of Karbala.
He and his family members and companions were killed and subjected to humiliation. Hence, people gather yearly to mourn his death in a series of customs that feature one especially bizarre act. Namely, some of the participants of this event choose to whip themselves using chain whips, in a weird way of honoring Hussain and the other victims. 
3. The Monkey Buffet Festival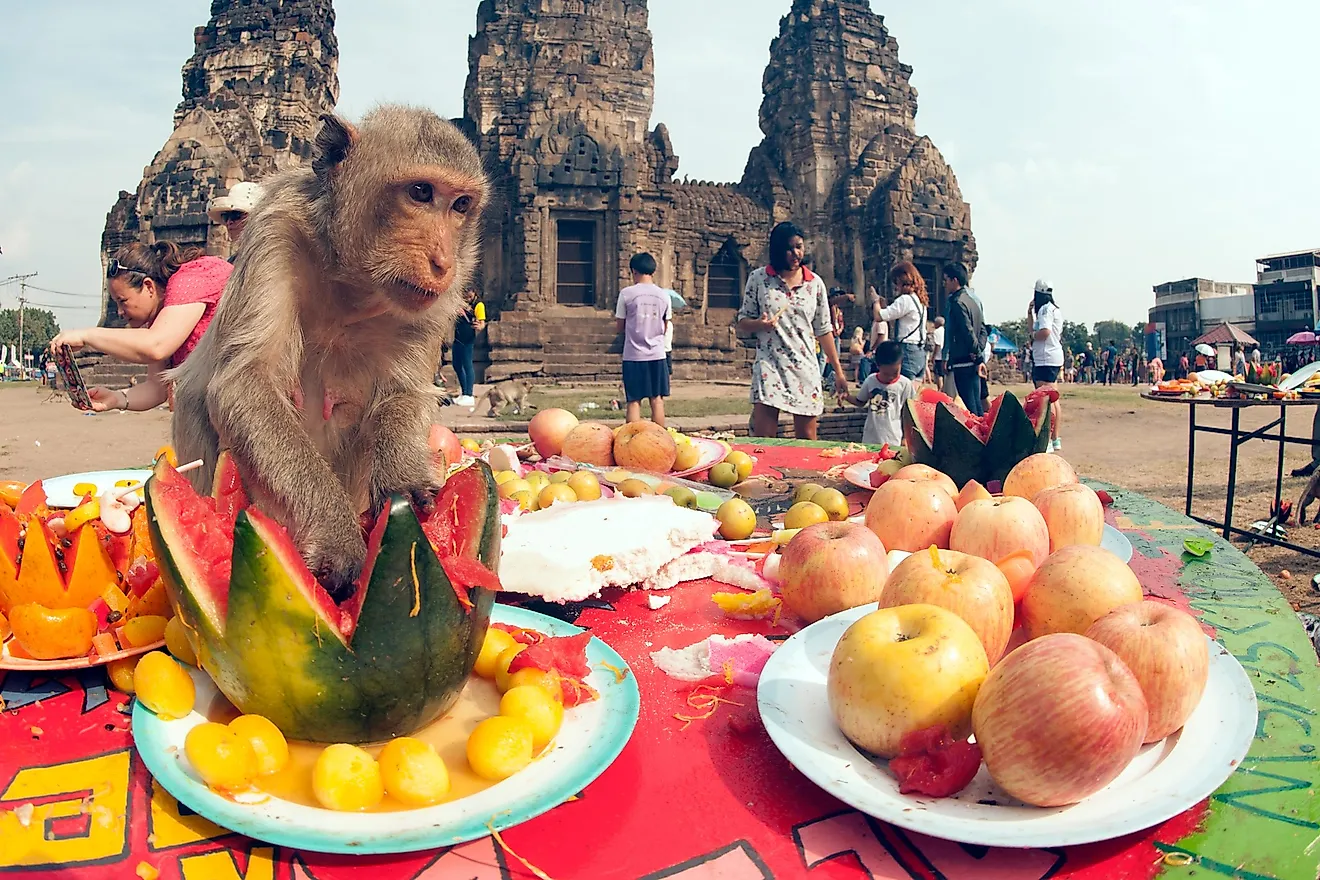 This festival supposedly brings good luck and is organized yearly in Thailand, the city of Lopburi, to be exact. On the last Sunday of November, enormous amounts of food are displayed all over the city and left for monkeys to feast upon. And it is not just any old food; buffets are prepared by chefs to keep the monkeys happy.
Many other activities, including monkeys, are featured there as well, including people dressing up like monkeys or wearing monkey masks, dancing, and celebrating. Monkey business, if you ask us!
2. The Thaipusam Festival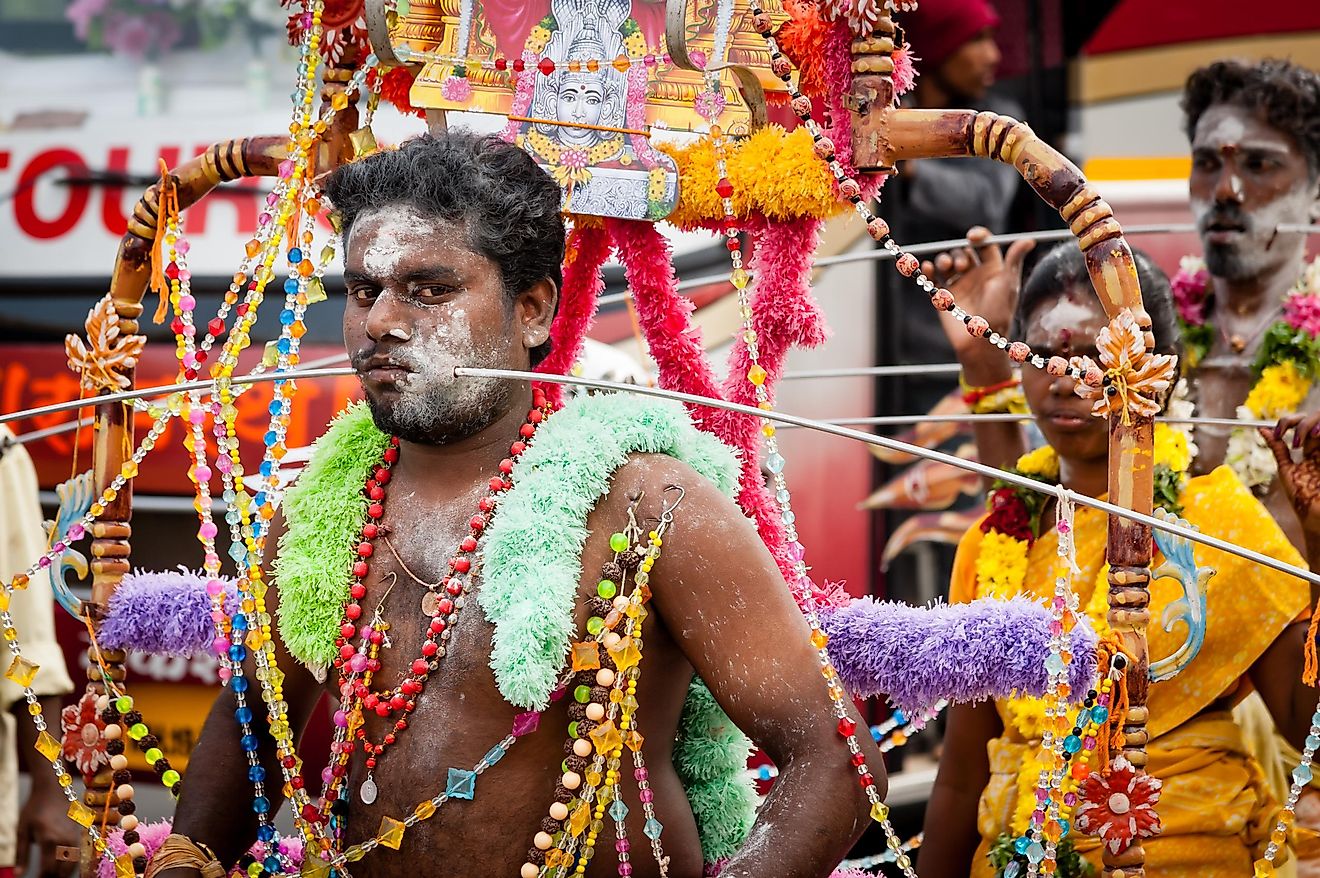 This is a Hindu festival organized at the beginning of every year by the members of the Tamil community. It is dedicated to the god of war Lord Murugan and is celebrated on the nights of the full moon. The way the Tamil show their devotion to Murugan is a little bit drastic if you ask us. They pierce body parts with long silver pins and perform other physically straining tasks. Anything to make the gods happy, right?
1. Baby Throwing In India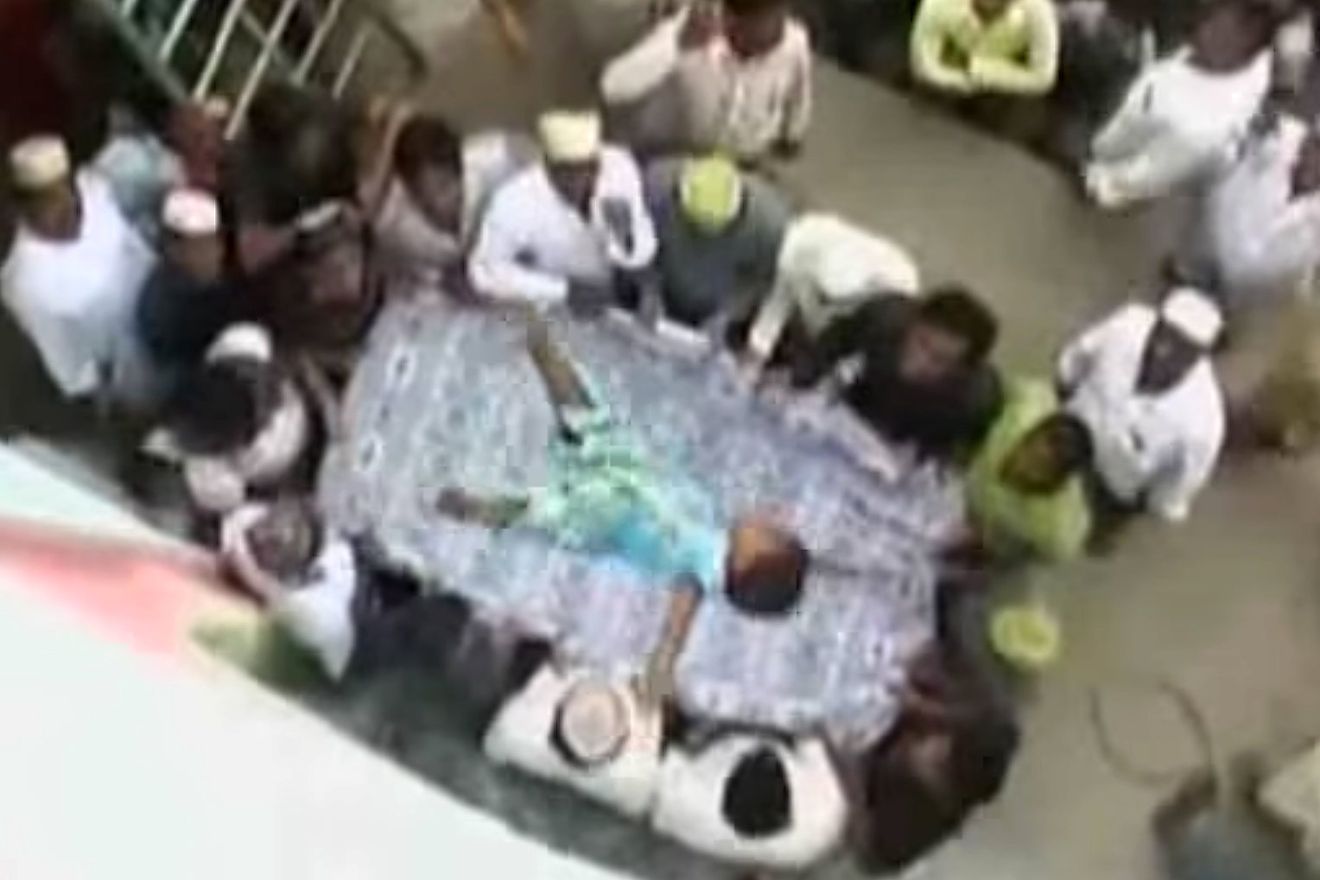 While this tradition has mostly died out, possibly because it was officially banned, there are still some parts of India that practice it. For example, the Karnataka region, where children are tossed off the Sri Santeswar temple, standing 500 feet tall. It is believed that this is supposed to bring them good luck, and the children should not be older than two months.
We know what you are thinking: how do the babies survive? Well, the tradition is not that extreme - their parents catch the babies in a cloth. This tradition is supposedly 500 years old; hopefully, it will not last for another 500 years.