Travel
The Most Luxurious Train Journeys In The World
The most luxurious train is the Golden Eagle Train that travels from Moscow to Vladivostok in Russia.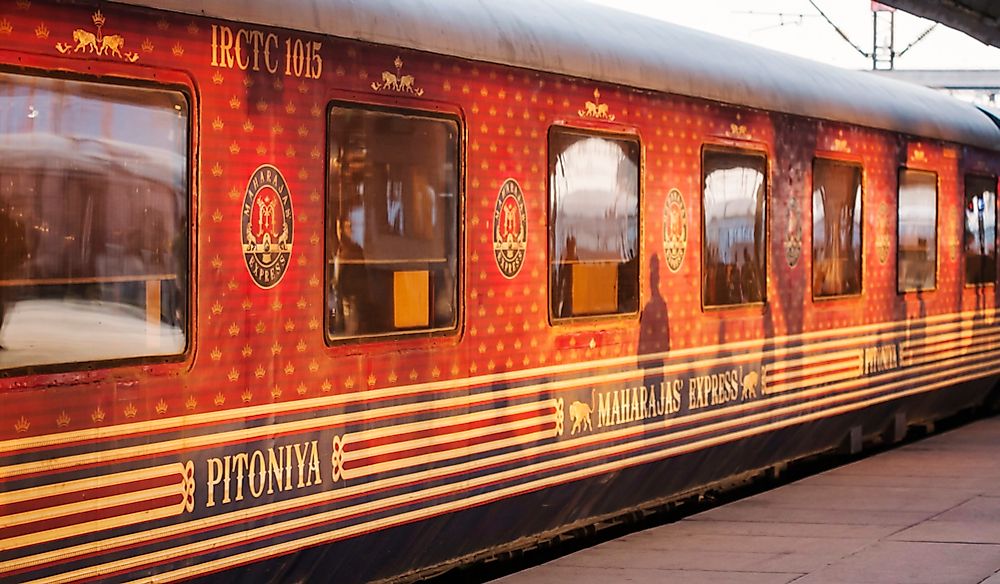 Luxury train rides in the world are slowly catching on again as more people who can afford them are starting to look for suitable rides. These people have to be well off in order to afford some of the rather high prices that the rides charge. One of the reasons why these rides are increasingly popular is that more and more people living in cities and busy towns want to take a break during travel. People also get to experience different experiences depending on the luxury ride chosen. For example, those wishing to try a certain culture can get into the appropriate train and enjoy both the ride and the culture. In addition, trains rides are more interesting than flying in most cases. The Golden Eagle train is the most luxurious train journey money can buy at USD$16,995 per person.
Most Luxurious Train Journeys
Golden Eagle Train
The most luxurious train is the Golden Eagle Train that travels from Moscow to Vladivostok in Russia at the cost of a whopping $16,995 per person. The itinerary of the train spreads out over eight time zones. The train features bathrooms, an air conditioner for the summer, five-star accommodations, laundry services, heating in winter, a doctor, a pianist, and several televisions. The ride takes two weeks and passes along and around places like Lake Baikal, Ulaanbaatar (the capital of Mongolia), and other places.
Transcantabrico Gran Lujo
Another luxurious ride is the Transcantabrico Gran Lujo that costs $4,859 per individual for a ride from San Sebastian all the way to Santiago de Compostela in Spain. The ride takes seven days and stops at a number of places such as in Bilbao for passengers to see the Guggenheim museum. Other stops include the Picos de Europa National Park and Altamira's prehistoric cave. The train features accommodations rivaling those of five-star hotels, fantastic excursion meals, haute cuisine, and splendid catering.
Belmond Royal Scotsman
Representing Scotland is the Belmond Royal Scotsman train that charges everyone wishing to ride $3,917 for two nights. Travelers also have the option of choosing another ride on the same train that takes seven or four days. The travelers get an opportunity to see a number of features such as castles and distilleries along the way. This train, which is the only one that offers luxury sleeper services in the United Kingdom, has a bar that serves at least 50 different brands of whiskey.
Rovos Rail
The Rovos Rail travels around the southern and the eastern regions of Africa at the cost of $1,504 per individual. Similar to the Blue Train, the Rovos Rail is much slower and features luxurious accommodations. The riders of this train get an opportunity to witness the scenery and wildlife that Africa has to offer. Since the train does not travel at speeds of more than 37 mph, travelers are free to open the windows.
The Future of Luxury Trains
In the future, experts are predicting that there will be a number of changes such as extra legroom, better entertainment, more comfortable seats, and other things. To this end, trains around the world are making changes and improvements. For example, Belmond Grand Hibernian train in Ireland was redesigned to feature en-suite bathrooms as well as more space for dining areas.
Where is the World's Most Luxurious Train Journey?
The most luxurious train is the Golden Eagle Train that travels from Moscow to Vladivostok in Russia.
The Most Luxurious Train Journeys In The World
| Rank | Train | From-To | Starting Cost ($USD) |
| --- | --- | --- | --- |
| 1 | Golden Eagle | Moscow to Vladivostok | $16,995 per person |
| 2 | The Transcantabrico Gran Lujo | San Sebastian to Santiago de Compostela | $4,859 per person |
| 3 | Belmond Royal Scotsman | Scottish Highlands | $3,917 per person (two nights) |
| 4 | Maharajas' Express | Delhi to Mumbai | $3,850 per person |
| 5 | Venice Simplon-Orient-Express | London to Venice | $3,342 per person |
| 6 | The Canadian | Toronto to Vancouver | $2,891 per person |
| 7 | The Ghan | Adelaide to Darwin | $2,637 per person |
| 8 | Seven Stars | Kyushu, Japan | $2,271 per person |
| 9 | Rovos Rail | Southern and eastern Africa | $1,504 per person |
| 10 | The Rocky Mountaineer | Banff to Vancouver | $1,309 per person |
About the Author
Ferdinand graduated in 2016 with a Bsc. Project Planning and Management. He enjoys writing about pretty much anything and has a soft spot for technology and advocating for world peace.
This page was last updated on January 7, 2019.
Citations
Your MLA Citation
Your APA Citation
Your Chicago Citation
Your Harvard Citation
Remember to italicize the title of this article in your Harvard citation.