Travel
Longest Train Service Routes In The World
The longest train service route runs for 9,289 kilometers between Moscow and Vladivostok in Russia.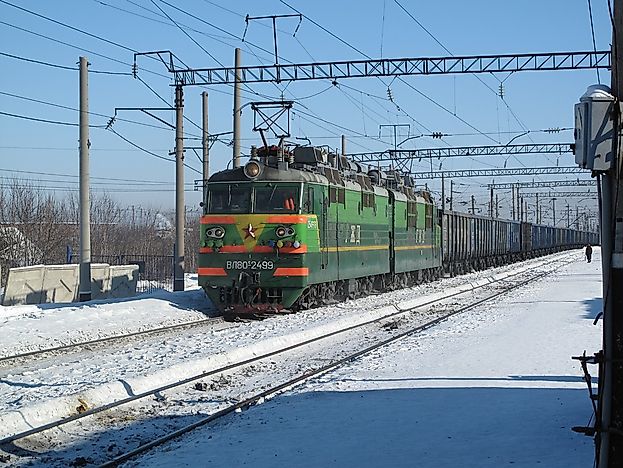 Rail transportation is one of the oldest forms of modern transport and even today it is used by hundreds of millions of people around the world. For transportation of people, trains are often the cheapest option for long distance travel across land. Furthermore, it can also be comfortable and enjoyable as trains tend to be spacious and allow passengers to observe the surroundings. In addition to passenger transport, trains also allow large amounts of goods to be transported and thus are a very significant part of import and export. The use of trains is the most effective way to transport large amounts of goods across lands, and that makes it a very important part of the economy.
Longest Train Services
Trans-Siberian Railway
The longest train service in the world is known as the Trans-Siberian Railway, and it runs from Moscow, Russia to Vladivostok, Russia. This train service is used for both tourist transportation and transporting goods across the country, and it is the most important train service in Russia. Approximately 30% of Russia's exports travel through this train service. The total time it takes this train to get from start to finish is nearly six days and in this time it covers over 9000 kilometers.
Chinese Train Services

After the Trans-Siberian Railway, the next three longest train services in the world are located in China with the longest being the service from Guangzhou to Lhasa. The Train that operates on this route is the T264, and it is operated by China Railways. The primary purpose of this train is to serve as a passenger mover, and a train departs on this route once a day. The time this train takes to reach its final destination is approximately 2 and a half days and in this time it covers almost 5000 kilometers.
Toronto to Vancouver, Canada
Other than these services, another long train service is found in Canada between Toronto and Vancouver. The train that runs this route is called the Canadian, and it is operated by Via Rail Canada. This train is a passenger train, and it is known to be one of the most scenic train journeys in the world. The total time it takes for this train to reach its final destination is over three days and the distance it covers in this time is 4446 kilometers. This journey is the longest train service in North America, and it is the fifth longest train service in the world. A train leaving for this route leaves three times a week.
Tourism Aspect of Train Services
All of these train services attract many tourists, both domestic and international. The Trans-Siberian Railway is very popular for international visitors, but it also attracts a large number of Russians. Similar can be said about all these trains as they attract many domestic and international tourists. It is not always that the tourists use these services to get from one place to another, but often they avail these services to enjoy the experience. The main reason for this is the scenic settings of these train routes. With all this is mind, it can be safe to say that train services are a big part of the tourism industry.
Longest Train Services In The World
| Rank | Origin City-Destination City | Train Number-Operator | Distance Covered (in km) | Scheduled Running Time |
| --- | --- | --- | --- | --- |
| 1 | Moscow (Russia) to Vladivostok (Russia) | 1 / 2, 99 / 100, Russian Railways | 9289 | 5d 20h |
| 2 | Guangzhou (China) to Lhasa (China) | T264, China Railways | 4980 | 2d 6h 30m |
| 3 | Shanghai (China) to Yining (China) | T206/3-T204/5, China Railways | 4742 | 2d 7h 43m |
| 4 | Guangzhou (China) to Urumqi (China) | Z136/7-Z138/5, China Railways | 4684 | 2d 1h 34m |
| 5 | Toronto (Canada) to Vancouver (Canada) | The Canadian 1 / 2, Via Rail | 4466 | 3d 14h |