Hotel room rates vary, depending on location, amenities, and time of year. The majority of travelers in this country compare prices and choose accommodations based on their budgets. Wealthy travelers who are not concerned with costs are drawn to penthouses and luxury suites with higher price tags. Here are some of the most expensive hotel rooms in the United States, and prices are subject to change.
8. Palms Casino Resort, Las Vegas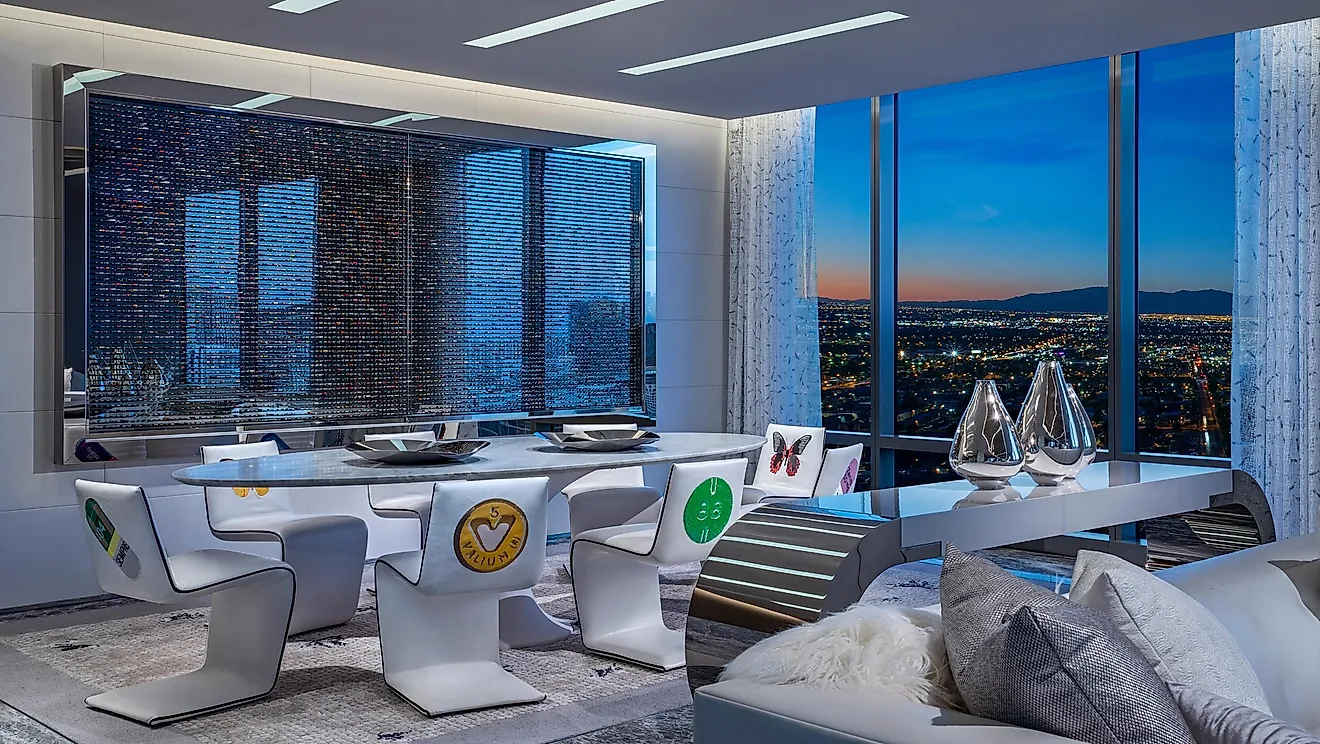 Hailed as the most expensive in the country (and possibly the world), The Palms' Empathy Suite in Las Vegas comes with a price tag of $100,000 a night. At 9,000 square feet, it is many times larger than the average home. It has two king-sized beds, artwork by Damien Hirst, 24-hour butler service, a Jacuzzi overlooking the Vegas Strip, and $10,000 in credit to the resort. P.S.: A two-night minimum is required.
The Palms also has the $35,000 a night Sky Villa Suite. Sized at 9,000 square feet, these over-the-top digs provide four bedrooms, a Jacuzzi, private gym, a media room, and expansive views of the Strip.
7. Mandarin Oriental, New York City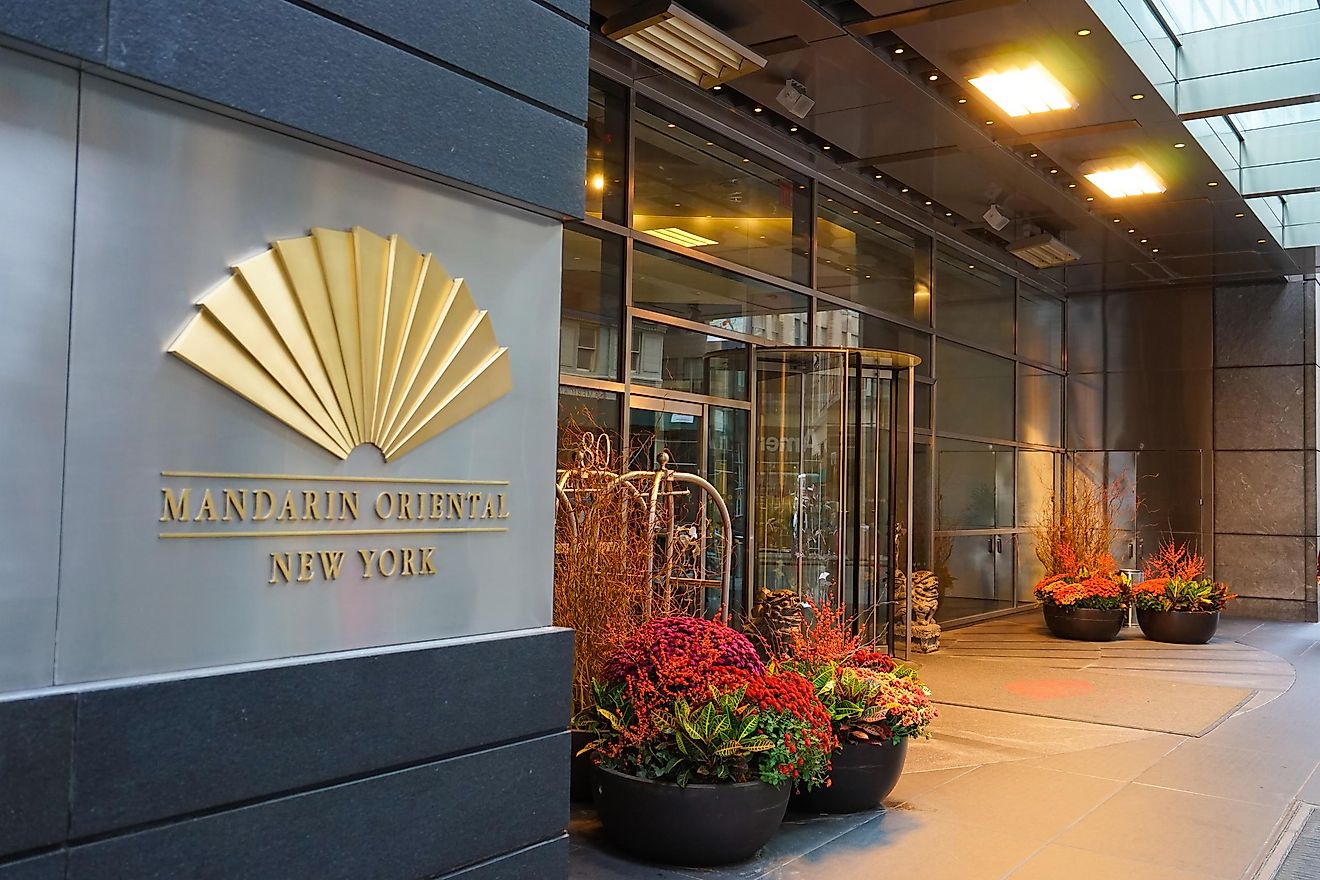 Suite 5000, or the Mandarin Oriental Suite, is this hotel's crowning glory. For a $36,000 nightly rate, guests can relax in three bedrooms, a dining room that seats 10, and a curated library of music and movies.
6. The Mark Hotel, New York City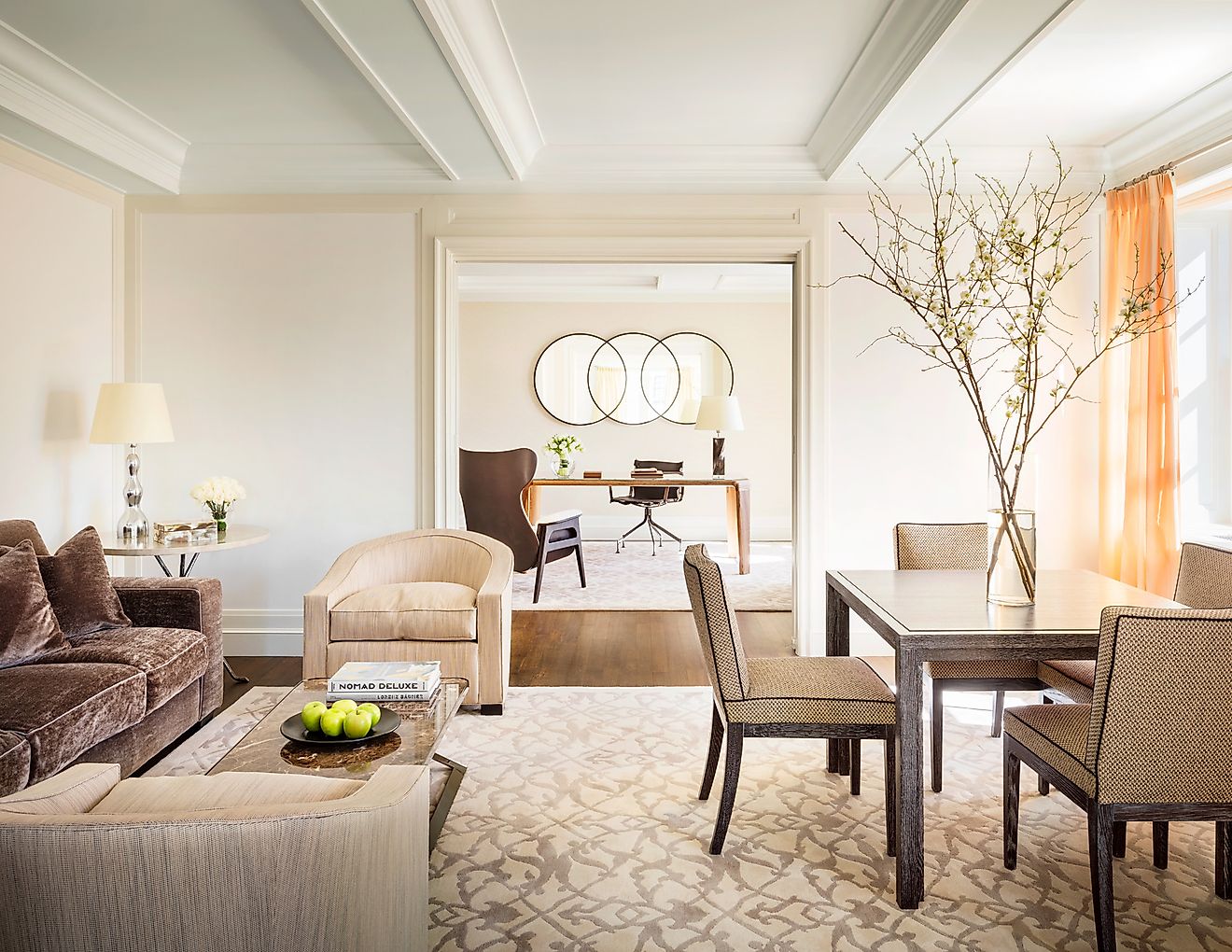 Manhattan's Mark hotel has a 10,000 square foot hotel room with five bedrooms, six bathrooms, a full-size kitchen, two wet bars, a library, a grand piano, and four fireplaces. Notables who have stayed here include Serna Williams, Gayle King, and Amal Clooney. The price per night is $75,000.
5. Faena Hotel, Miami Beach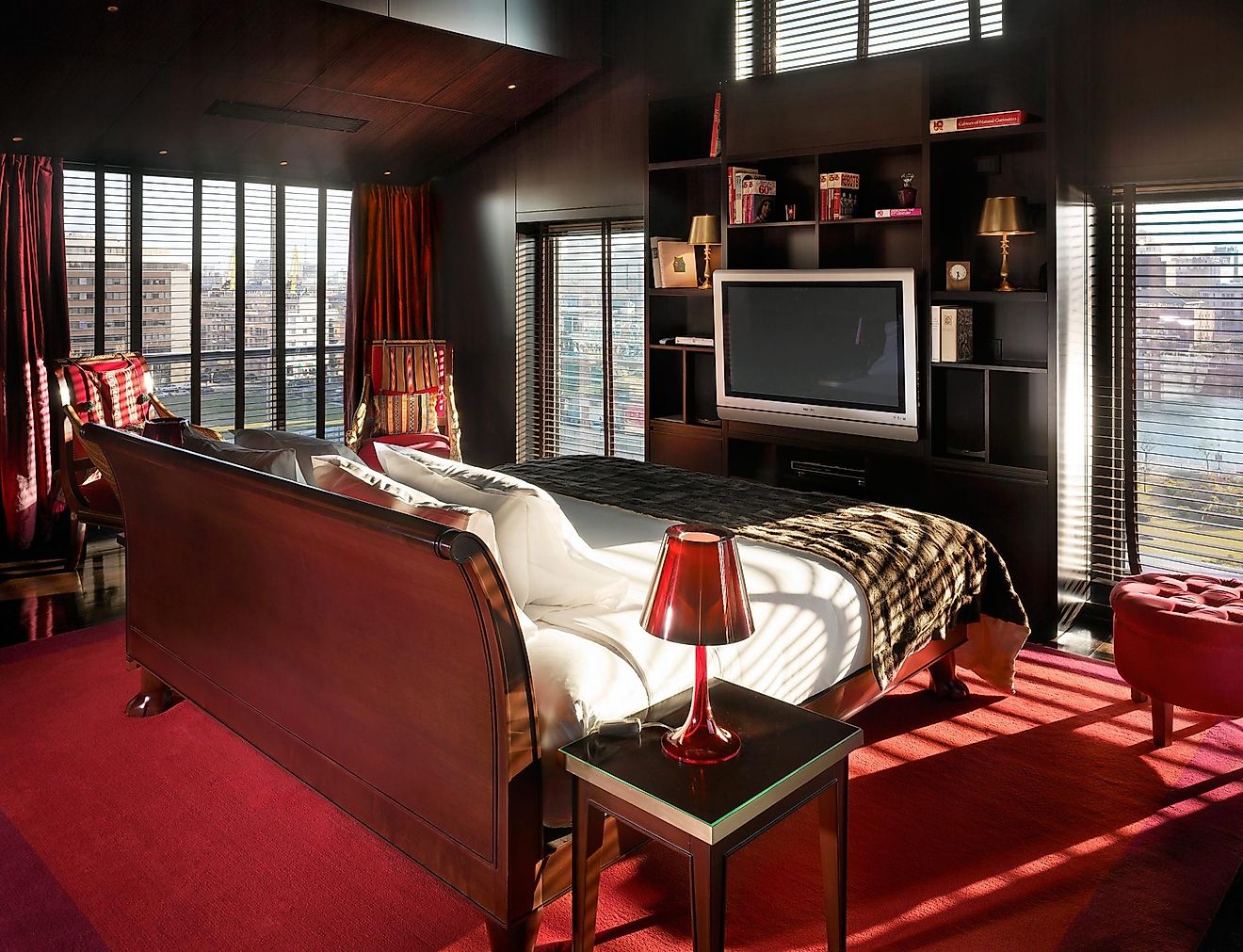 The Faena's two-story penthouse suite goes for $50,000 a night and was designed by movie director Baz Luhrmann and his wife. Guests can choose from five bedrooms (each with a separate balcony), and enjoy the ivory and marble interiors, and floor-to-ceiling windows with ocean views. 
4. Four Seasons Hotel, New York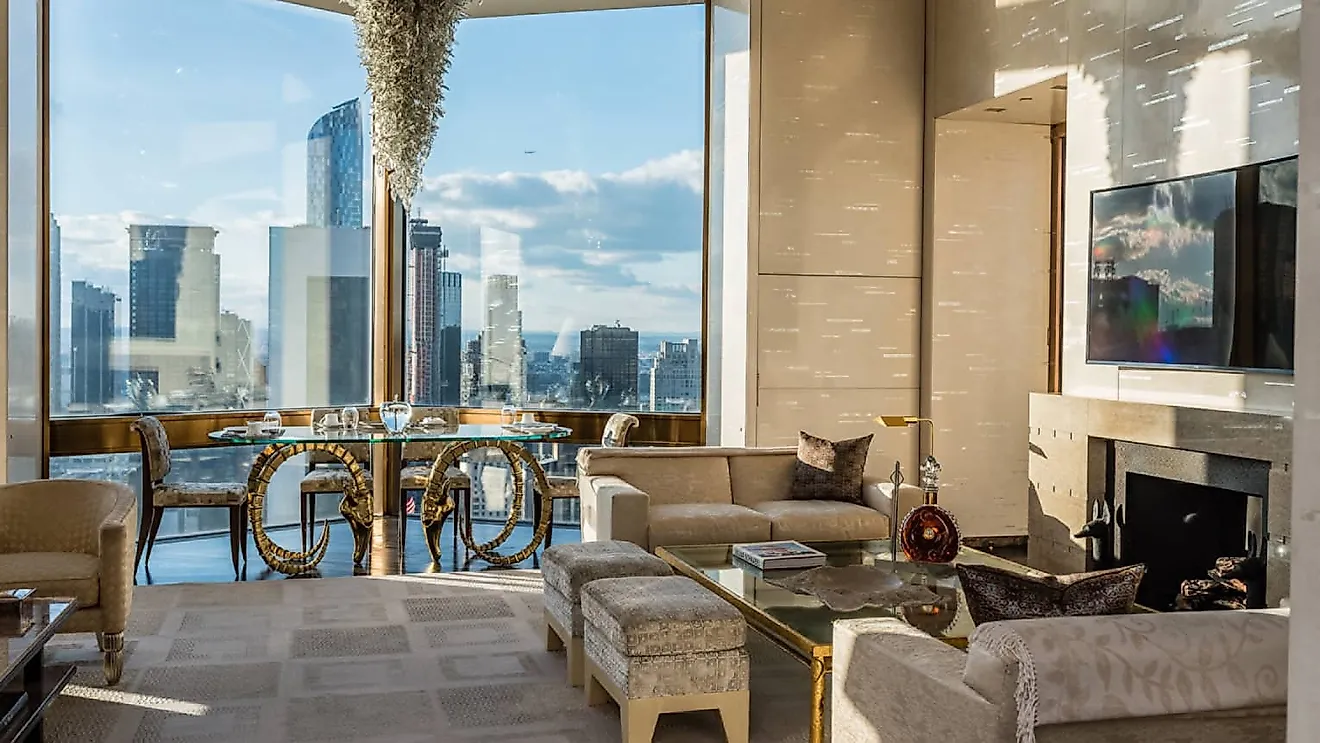 Also priced at $50,000 per night, this luxury hotel's Ty Warner Penthouse is 4,300 square feet and is located on the 52nd floor. It has its own private spa, four glass balconies, a 360-degree view of Manhattan, and a Peloton bike.
3. Setai Hotel, Miami Beach
This is a big one – Setai's 10,000 square foot penthouse in Miami Beach can be had for $32,000 a night. This includes a dining room that seats 10, four bedrooms, a kitchen, and a sparkling rooftop swimming pool. Nice!
2.  The Plaza, New York City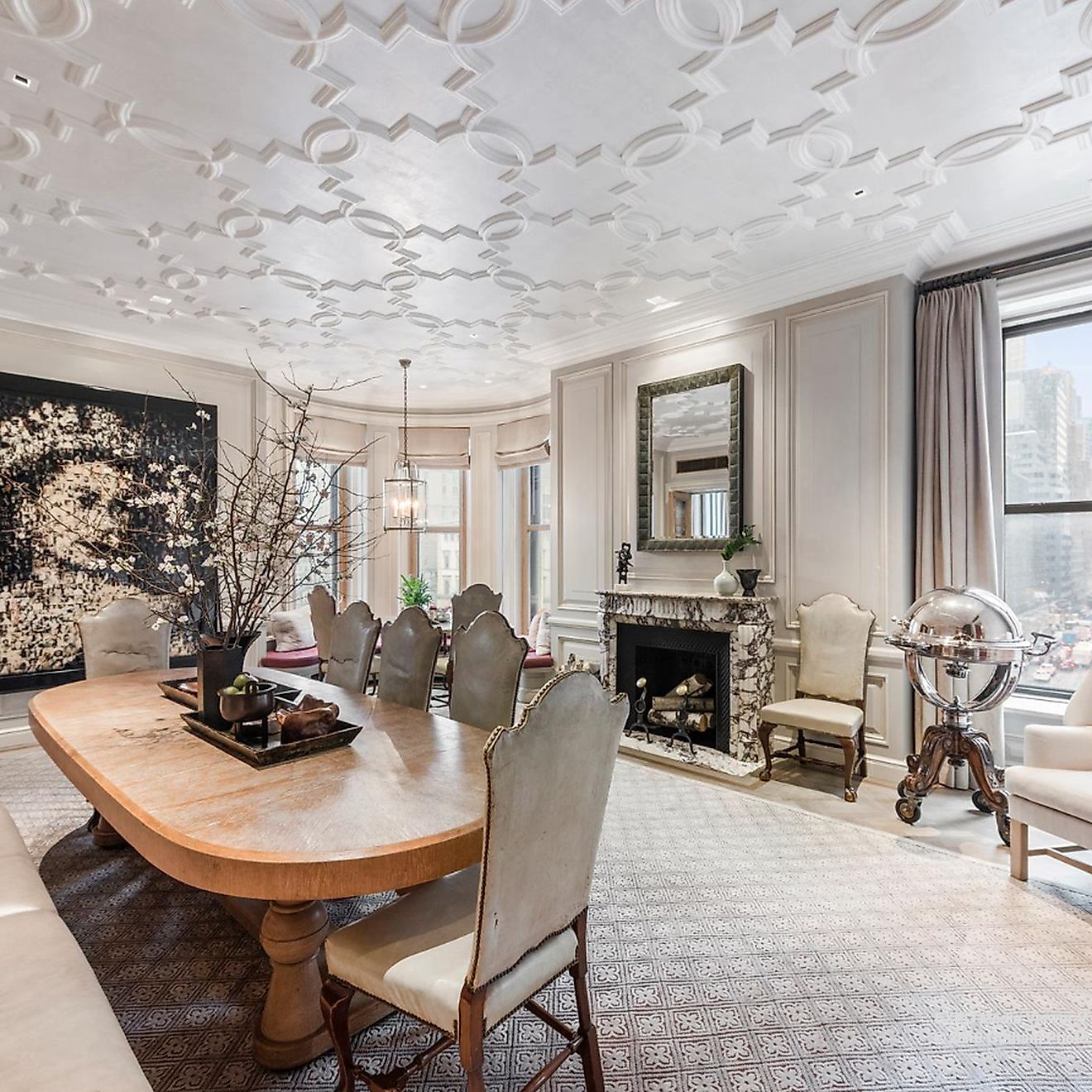 This world-famous hotel has a $40,000 a night room that is 4,500 square feet with actual 24-karat gold-plated faucets! Guests also enjoy three bedrooms, a chef's kitchen, fitness room, library, powder room, and of course, butler service.
1. Boston Harbor Hotel, Boston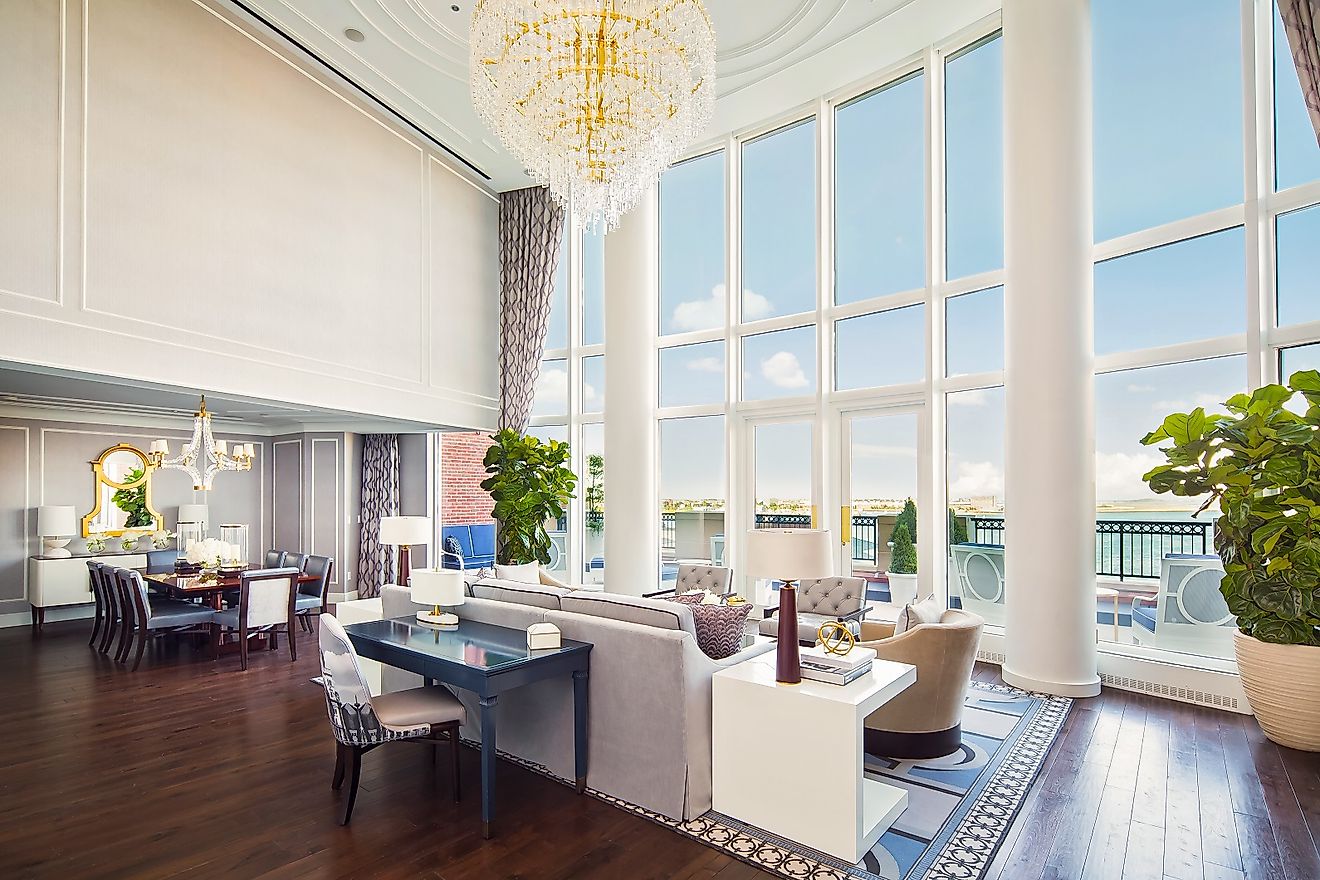 Boston's grandest hotel room is the John Adams Presidential Suite at the Boston Harbor Hotel. For $15,000 a night, guests get 4,800 square feet of decadence that includes a 1,000 square foot terrace, living and dining rooms, a full kitchen, and a private media room.