World Facts
The Largest Cities In Idaho
Boise is the largest city in Idaho.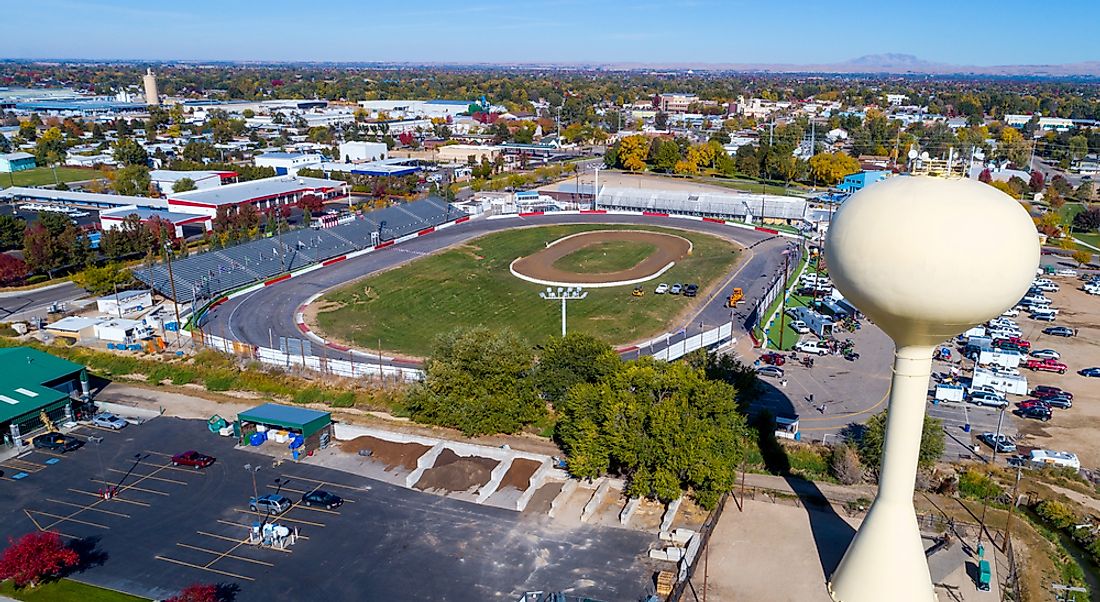 Idaho is located in the Western US. With 1,567,652 inhabitants, it is the country's 12th least populous state. Idaho's territory spans across an area of 214,044.7 square km which makes it the 11th biggest state by land area. Idaho has 44 counties with 201 incorporated municipalities which are legally mentioned as cities. Here is a list of Idaho's largest cities.
The Most Populous Cities In Idaho
1. Boise
The largest city of Idaho, Boise, is also the state's capital city. It also serves as the county seat of the Ada County. Boise is positioned on the Boise River in the southwestern part of the state. According to the 2010 census, Boise had a population of 205,671 individuals. It is the 99th most populous city in the US. Several major US companies are headquartered in Boise. A large number of manufacturing facilities are based in the city. The state government is one of Boise's biggest employers.
2. Meridian
With a population of 75,092 individuals, Meridian is the second largest city in Idaho. It is located in Ada County in the Treasure Valley's north-central part. Meridian occupies an area of 69.52 square km. It is Idaho's fastest growing city and one of the fastest growing ones in the country. In 2018, its population was estimated to be 106,410. Meridian was founded in 1891 and was then known as Hunter. It was later renamed Meridian by virtue of its location on the Boise Meridian.
3. Nampa
Nampa is the third most populous city in Idaho and the largest city in Canyon County. The 2010 Census measured Nampa's population to be 81,557 individuals. The city is located about 32 km to the west of Boise. It is one of the three principal cities forming the Boise-Nampa metropolitan area, the other two being Boise and Meridian. Settlements in Nampa flourished in the 1880s with the building of a railroad between Granger and Huntington that passed through Nampa. Today, it is a rapidly growing urban center with new homes, roads, and shopping hubs.
4. Idaho Falls
With a population of 56,813 people, Idaho Falls is the fourth biggest city in Idaho. It is located in the Bonneville County where it serves as its county seat. It is the largest city in Idaho outside the Boise metropolitan area. It is the commercial and cultural hub of eastern Idaho. Idaho Falls originally developed as an agricultural center and later had a thriving service sector. Today, the city has a significant restaurant, entertainment, retail, and medical sector constituting its economy.
5. Pocatello
Bannock County's largest city and county seat, Pocatello, is the fifth most populous city in Idaho. A small part of the city stretches into the neighboring Power County. Pocatello's population was 54,255 in 2010. In 2007, Forbes ranked the city as the 20th Best Small Place for Business and Careers. Idaho State University, located in Pocatello, is one of its major employers. The manufacturing facility of the ON Semiconductor is also present here.
What Is The Largest City In Idaho?
Boise is the largest and most populous city in Idaho. Boise is positioned on the Boise River in the southwestern part of the state and has a population of 205,671 individuals.
The Largest Cities In Idaho
| Rank | City | Population (2010 Census) | County |
| --- | --- | --- | --- |
| 1 | Boise | 2,05,671 | Ada |
| 2 | Meridian | 75,092 | Ada |
| 3 | Nampa | 81,557 | Canyon |
| 4 | Idaho Falls | 56,813 | Bonneville |
| 5 | Pocatello | 54,255 | Bannock |
| 6 | Caldwell | 46,237 | Canyon |
| 7 | Cœur d'Alene | 44,137 | Kootenai |
| 8 | Twin Falls | 44,125 | Twin Falls |
| 9 | Lewiston | 31,894 | Nez Perce |
| 10 | Post Falls | 27,574 | Kootenai |
About the Author
Oishimaya is an Indian native, currently residing in Kolkata. She has earned her Ph.D. degree and is presently engaged in full-time freelance writing and editing. She is an avid reader and travel enthusiast and is sensitively aware of her surroundings, both locally and globally. She loves mingling with people of eclectic cultures and also participates in activities concerning wildlife conservation.
This page was last updated on December 17, 2018.
Citations
Your MLA Citation
Your APA Citation
Your Chicago Citation
Your Harvard Citation
Remember to italicize the title of this article in your Harvard citation.