World Facts
The 8 Northernmost Settlements Of Canada
Alert is the northernmost settlement in Canada and the world.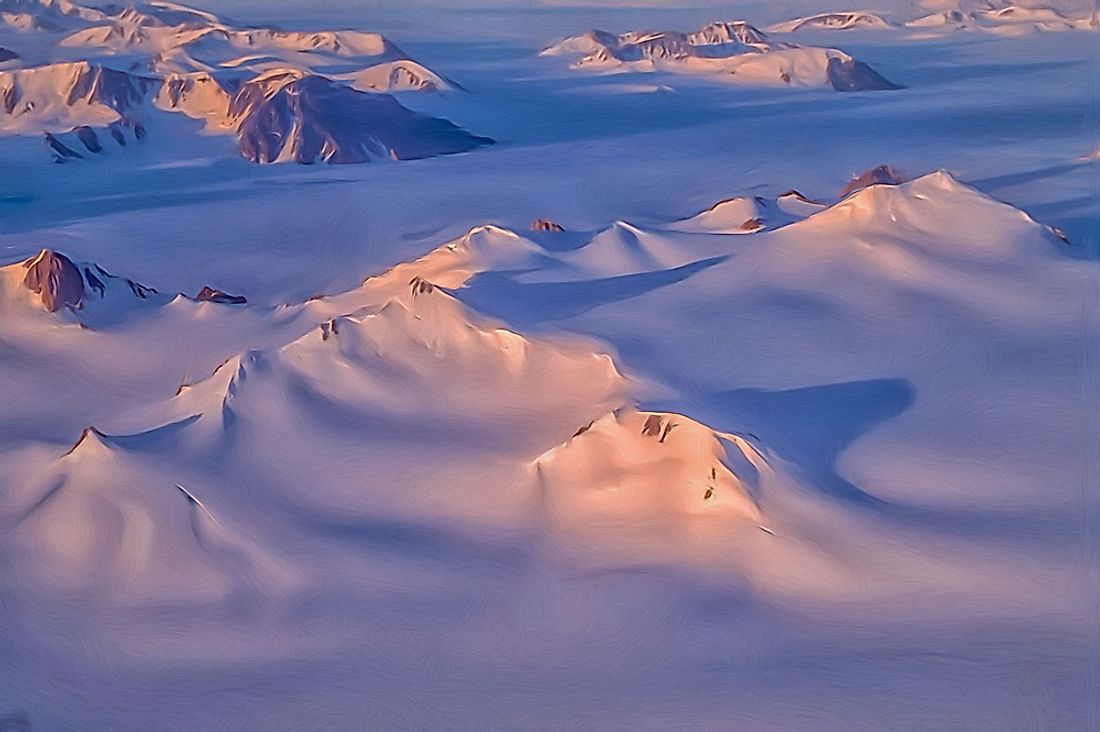 The North American country of Canada is one of the world's northernmost countries. It is the world's second largest country with an area of 9.98 million square km. Northern Canada extends well beyond the Arctic Circle. Nunavut is the most northerly territory of the country and houses the country's most extreme northern settlements. These places experience harsh weather conditions and usually have permanent snow cover all year round. Many of the residents of these communities practice hunting, fishing, and trapping for a living. Some of these settlements act as scientific research bases, military outposts, and weather stations.
The Northernmost Canadian Settlements
1. Alert
Located in the Ellesmere Island's northeastern tip in the Qikiqtaaluk Region of the Canadian territory of Nunavut, Alert is the country's and the world's northernmost permanent human settlement. It is only 817 km away from the North Pole. It is located at a latitude of 82°28' N. Alert is home to around 62 individuals. Permanent settlement in Alert started in April 1950. The population of the settlement fluctuates considerably due to the arrival of temporary visitors in summer and goes up to a maximum of 110 to 150 during this season. The Canadian Forces Station Alert, Global Atmosphere Watch, a weather station of Environment Canada, the Alert Airport, etc., are some of the institutions operating in Alert. Most of the residents of Alert work at these places.
2. Eureka
Eureka is one of the world's northernmost research settlements. It is located at latitude 79°59' N on the Fosheim Peninsula of Nunavut's Ellesmere Island. It was established on April 11, 1947, as part of a program creating a network of research stations to monitor the Arctic weather conditions. Only about 8 individuals live at this research base at any given point of time. Eureka records the lowest precipitation and average annual temperature of any weather station in the country.
3. Grise Fiord
The second northernmost Canadian permanent settlement is that of Grise Fiord. It is also located on the Ellesmere Island in the Qikiqtaaluk Region of Nunavut. However, it is located to the south of Alert at the latitude 76°25' N. The average yearly temperature of Grise Fiord is −16.5 °C. The settlement has a larger population than Alert. Grise Fiord is primarily an Inuit settlement with about 129 residents. Grise Fiord was established by the country's government in 1953. Eight Inuit families were asked to relocate to this place so that the settlement could be created. The process was carried out with the aim of claiming the area for Canada during the Cold War. Although the Inuits were initially dissatisfied with the place, they were forced to stay there so that the land remained under Canadian control.
4. Resolute
Located at 74°41' N is another remote Canadian settlement, Resolute. It is an Inuit hamlet with a population of around 198 individuals. It is also a part of Nunavut and is on the Cornwallis Island at the Resolute Bay's northern end. Resolute experiences an average annual temperature as low as −15.7 °C. This settlement served as the starting point of the famous Polar Challenge and Polar Race.
5. Arctic Bay
Arctic Bay is the fourth most northernmost Canadian permanent settlement. It is also inhabited by the Inuits and had a population of 868 in 2016. Arctic Bay is located on the Baffin Island's Borden Peninsula in Nunavut at the latitude 73°02' N. The area that is now Arctic Bay is not new to human presence. People have lived in the area for nearly 5000 years.
6. Pond Inlet
Pond Inlet is the northernmost Canadian settlement whose population is above 1,000 individuals. Pond Inlet is home to about 1,617 people. It is located at the latitude 72°42' N in the Baffin Island of Nunavut.
7. Sachs Harbour
Sachs Harbor is another extreme northern settlement of Canada. It is located at a latitude of 71°59' N in the Inuvik Region of the Northwest Territories. It is home to a population of around 103 individuals. It is the only permanent human settlement on Banks Island. The people living in Sachs Harbor receive their supplies of food via barge or flights from Inuvik. Oil and natural gas exploration activities provide employment to many of the residents of this place.
8. Ulukhaktok
The settlement of Ulukhaktok is located at latitude 70°44'N on the Victoria Island's west coast in the Northwest Territories of Canada. It has a population of around 396 individuals. Printmaking is an important source of income for the people living here. Hunting, fishing, and trapping are other common activities.
Life In Canada's Northernmost Settlements
Life is not easy for the people living in the above-mentioned settlements. They have to embrace the highly cold weather conditions of their place. Food is scarce and most of the food supplies need to be obtained from other parts of Canada. Although many of these settlements are connected by air, those that are not have to depend on road transit for their supplies. If heavy snowfall blocks these roads, they remain cut off from the rest of the world. The Canadians living here also have less access to the amenities and facilities of the modern world due to the remoteness of their settlements. However, their presence in these settlements exhibits the capacity of humans to adapt to the extreme challenges provided by nature.
The 8 Northernmost Settlements Of Canada
| Rank | Settlement | Latitude | Population |
| --- | --- | --- | --- |
| 1 | Alert, Ellesmere Island, Nunavut | 82°28' N | 62 |
| 2 | Eureka, Ellesmere Island, Nunavut | 79°59' N | 8 |
| 3 | Grise Fiord, Ellesmere Island, Nunavut | 76°25' N | 129 |
| 4 | Resolute, Cornwallis Island, Nunavut | 74°41' N | 198 |
| 5 | Arctic Bay, Baffin Island,, Nunavut | 73°02' N | 868 |
| 6 | Pond Inlet, Baffin Island, Nunavut | 72°42' N | 1,617 |
| 7 | Sachs Harbour, Banks Island, Northwest Territories | 71°59' N | 103 |
| 8 | Ulukhaktok, Victoria Island, Northwest Territories | 70°44'N | 396 |
About the Author
Oishimaya is an Indian native, currently residing in Kolkata. She has earned her Ph.D. degree and is presently engaged in full-time freelance writing and editing. She is an avid reader and travel enthusiast and is sensitively aware of her surroundings, both locally and globally. She loves mingling with people of eclectic cultures and also participates in activities concerning wildlife conservation.
This page was last updated on June 12, 2019.
Citations
Your MLA Citation
Your APA Citation
Your Chicago Citation
Your Harvard Citation
Remember to italicize the title of this article in your Harvard citation.