World Facts
The Northernmost Settlements In The USA
Utqiagvik in Alaska is the northernmost settlement in the US.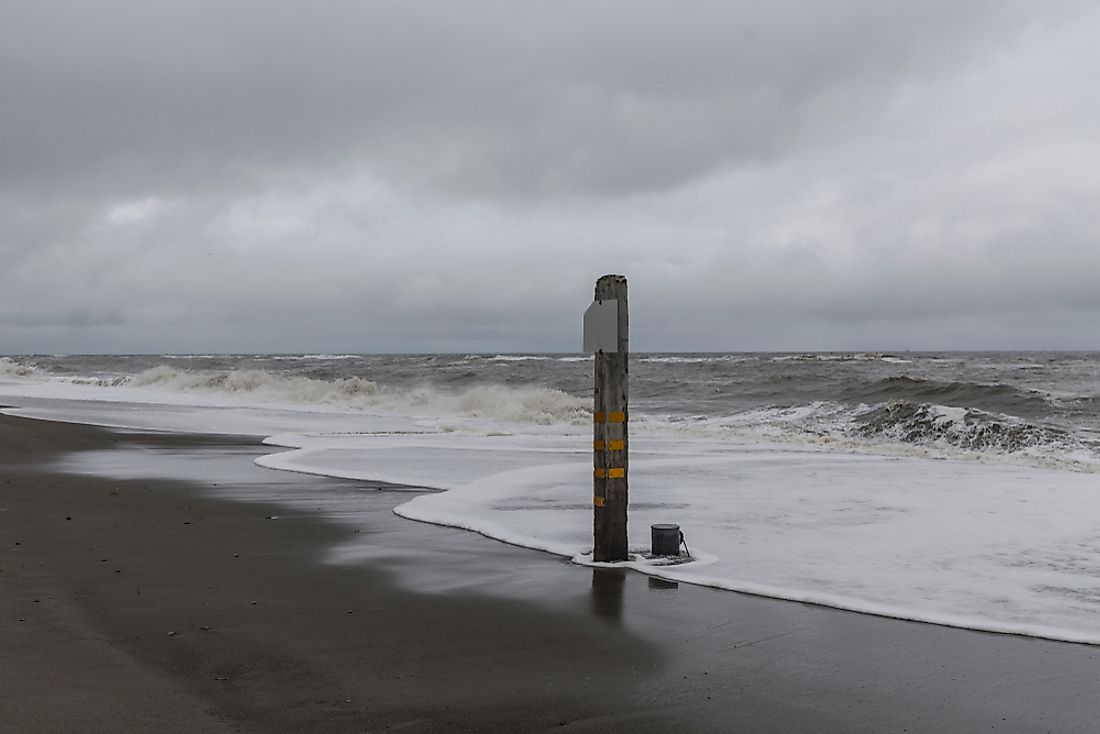 The northernmost settlements of the United States are all concentrated in Alaska, a state in the country's northwest extremity. Alaska is one of the two non-contiguous states of the country, the other being Hawaii. Alaska is bordered by Yukon and British Columbia of Canada and has long coastlines on the Arctic Ocean, the Pacific Ocean, and the Bering Strait.
The Northernmost Settlements In The United States
1. Utqiagvik
Utqiagvik, Alaska is the northernmost settlement in the US. It was previously known as Barrow. It is located at a latitude of 71°18' N in the North Slope Borough of Alaska. The Arctic Ocean borders it on three sides. It is the largest city in the borough and is home to a population of 4,212 individuals. Utqiagvik is located at a distance of about 2,100 km south of the North Pole. The city has a tundra landscape with water constituting 14% of its total area of 54 square km. The National Petroleum Reserve–Alaska surrounds Utqiagvik. The city experiences a polar climate with frigid winters. The North Slope Borough is the largest employer in the city. Oil field operations also employ many of its residents. Tourists visit Utqiagvik to experience its midnight sun. Hunting of polar bears, seals, whales, waterfowl, fish, and caribou are practiced by the city's residents.
2. Wainwright
Located at a latitude of 70°38' N, Wainwright is the second northernmost settlement of the US. It is located in Alaska's North Slope Borough. As of 2010, Wainwright had a population of 556 people. The town has a coastline on the Chukchi Sea. Its total area is 110 square km of which 58.63% is water. The town also experiences an Arctic climate.
3. Atqasuk
Atqasuk, the third northernmost American settlement, is also located in Alaska's North Slope Borough. It had a population of 233 in 2010. The settlement occupies an area of 110 square km including 8.22% of water. Atqasuk has an airport called the Atqasuk Edward Burnell Sr. Memorial Airport with a single runway.
4. Prudhoe Bay
Prudhoe Bay in Alaska's North Slope Borough is the fourth northernmost settlement of the country. It is located at a latitude of 70°19' N. According to the 2010 Census, it is home to 2,174 people. Pan-American Highway's northern terminus is located at this settlement. Tourism in Prudhoe Bay is limited to a few tourists visiting the place to experience its tundra habitat, midnight sun, and the Arctic Ocean. The country's largest oil field is located nearby.
5. Alpine
Alpine is an unincorporated community located in Alaska at a latitude of 70°14' N. It lacks any permanent settlements but is inhabited by only a community of workers who are involved oil drilling and production operations of ConocoPhillips. These workers, numbering around 250, live in a work camp in Alpine. Oil was discovered in the area in 1996 and as of 2015, about 50,000 oil barrels are produced daily in Alpine. The settlement has a total area of 101.5 square km.
The Northernmost Settlements In The United States Of America
| Rank | Location | Latitude | Population |
| --- | --- | --- | --- |
| 1 | Utqiagvik, Alaska | 71°18' N | 4,212 |
| 2 | Wainwright, Alaska | 70°38' N | 556 |
| 3 | Atqasuk, Alaska | 70°28' N | 233 |
| 4 | Prudhoe Bay, Alaska | 70°19' N | 2,174 |
| 5 | Alpine, Alaska | 70°14' N | about 250 oil workers |
| 6 | Nuiqsut, Alaska | 70°12' N | 402 |
| 7 | Kaktovik, Alaska | 70°07' N | 239 |
About the Author
Oishimaya is an Indian native, currently residing in Kolkata. She has earned her Ph.D. degree and is presently engaged in full-time freelance writing and editing. She is an avid reader and travel enthusiast and is sensitively aware of her surroundings, both locally and globally. She loves mingling with people of eclectic cultures and also participates in activities concerning wildlife conservation.
This page was last updated on April 23, 2019.
Citations
Your MLA Citation
Your APA Citation
Your Chicago Citation
Your Harvard Citation
Remember to italicize the title of this article in your Harvard citation.