World Facts
The 10 Most Populous Country Subdivisions In The World
Uttar Pradesh in India is the world's most populous country subdivision.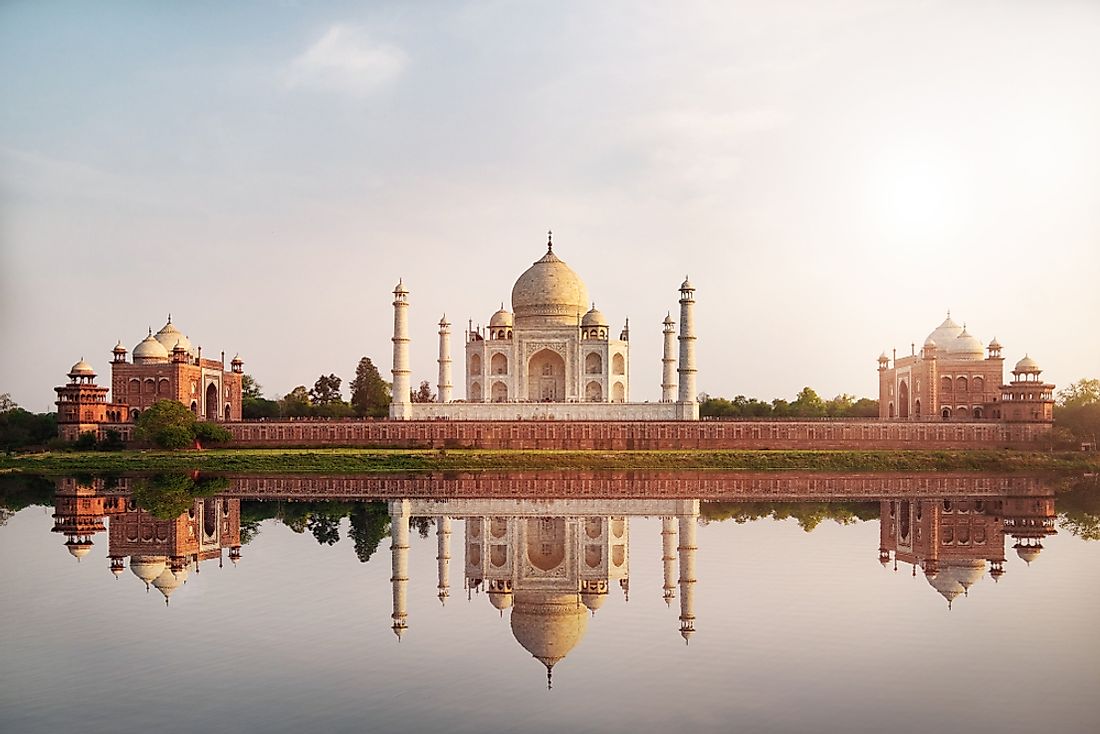 A subdivision or an administrative division or unit of a country is a part of the country that has been officially delineated for administrative purposes. Such subdivisions or regions usually have their own local government and enjoy a certain degree of autonomy. Subdivisions can be in the form of provinces, states, counties, cantons, districts, etc. Below is the list of the world's most populous country subdivisions.
Country Subdivisions By Population
1. Uttar Pradesh
Uttar Pradesh, a state in northern India, is the world's largest subdivision by area. It has Lucknow as its capital. Uttar Pradesh is home to 227,920,005 individuals and covers an area of 243,290 square kilometers. This state's area is equal to 7.33% of the total area of India. The location of this state in the fertile Ganga plains of northern India supports its huge population. Uttar Pradesh is known for its many natural, historical, and cultural wonders including the Taj Mahal in Agra, the holy city of Varanasi, and the heritage city of Lucknow. Uttar Pradesh has an agriculture-based economy. It also has fast-growing manufacturing and tourism industries.
2. Maharashtra
The world's second most populous country subdivision is also an Indian state. Maharashtra is located in the western peninsular region of the nation. Maharashtra encompasses an area of 307,713 square km that makes it the nation's third largest state. It is home to a population of around 123,174,918 individuals making it India's second most populous state. Maharashtra has a long coastline on the Arabian Sea. The nearness to the sea attracts settlers to Maharashtra. Mumbai, the financial capital of India, is the capital of this state. Trade and commerce thrive in Maharashtra and it is the wealthiest and most industrialized state in the country.
3. Bihar
Bihar, another state in India, is also heavily populated. While it is the 13th largest Indian state by area, it is the third largest one by population. Bihar is home to around 119,237,851 individuals. This state is also located in the fertile Ganga plain which allows crop cultivation to thrive in the region. Bihar also held a special place in ancient India when it was regarded as a center of learning, culture, and power. However, in recent times, Bihar has lagged behind most other Indian states in economic development. Attempts are being made to revive the state to its old glory.
4. Guangdong
With an area of around 111,690,000 individuals, Guangdong province in China ranks as the fourth most populous country subdivision. It is located in South China along the coast of the South China Sea. Guangzhou, the provincial capital of Guangdong and Shenzhen, the economic hub of Guangdong are its most populous cities. Guangdong's economy is extremely diversified. The country's largest import and export fair is held in this province. It is called the Canton Fair.
5. Punjab
Punjab, the second largest Pakistani province by area and the largest by population, ranks fifth in this list. Pakistan is home to around 110,012,442 individuals. Punjab shares an international border with the Indian state of Punjab. It also borders two other Indian states of Rajasthan and Jammu and Kashmir. Punjab has Lahore as its provincial capital. The city is regarded as the country's cultural, economic, media, and fashion center. Punjab was the seat of the ancient Indus Valley Civilization. It also finds mention in many ancient Hindu religious texts and bore witness to rules and invasions by powerful conquerors. Currently, Punjab is Pakistan's most industrialized province and has the lowest poverty rate among the country's provinces. The state is also known for its relatively liberal society.
Asian Country Subdivisions Among The Most Populated
It is not quite surprising to note that all 10 of the world's most populated country subdivisions are from Asia, especially India, China, and Pakistan. Since these countries are among the world's most populated and most densely populated regions, it is expected that their subdivisions will also house a massive number of people.
Most Populated Country Subdivision Outside Asia
England, a constituent country of the United Kingdom, is the most populated country subdivision outside of Asia. It is home to around 55,268,100 individuals and ranks as the world's 21st most populous country subdivision in the world.
The Need Of Country Subdivisions
The creation of subdivisions allows the central government to distribute the responsibility of the management of the country's affairs among the local governments of the subdivisions. In many countries, the subdivisions are formed on the basis of cultural or geographical differences. Hence, the local governments of such subdivisions focus on the special needs of the region and its people which leads to a more efficient governance system.
The 10 Most Populous Country Subdivisions In The World
| Rank | Subdivision | Type | Sovereign state | Population | Area km² |
| --- | --- | --- | --- | --- | --- |
| 1 | Uttar Pradesh | State | India | 227,920,005 | 2,40,928 |
| 2 | Maharashtra | State | India | 123,174,918 | 3,07,713 |
| 3 | Bihar | State | India | 119,237,851 | 94,163 |
| 4 | Guangdong | Province | China | 111,690,000 | 1,77,900 |
| 5 | Punjab | Province | Pakistan | 110,012,442 | 2,05,344 |
| 6 | Shandong | Province | China | 100,060,000 | 1,56,700 |
| 7 | Henan | Province | China | 95,590,000 | 1,67,000 |
| 8 | West Bengal | State | India | 94,347,736 | 88,752 |
| 9 | Sichuan | Province | China | 83,020,000 | 4,85,000 |
| 10 | Jiangsu | Province | China | 80,290,000 | 1,02,600 |
About the Author
Oishimaya is an Indian native, currently residing in Kolkata. She has earned her Ph.D. degree and is presently engaged in full-time freelance writing and editing. She is an avid reader and travel enthusiast and is sensitively aware of her surroundings, both locally and globally. She loves mingling with people of eclectic cultures and also participates in activities concerning wildlife conservation.
This page was last updated on April 24, 2019.
Citations
Your MLA Citation
Your APA Citation
Your Chicago Citation
Your Harvard Citation
Remember to italicize the title of this article in your Harvard citation.