The 10 Least Populated US Counties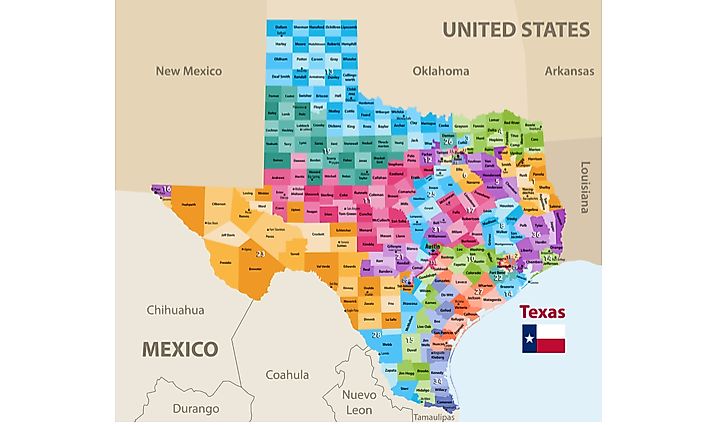 ---
There are 50 states in the United States, all of which are sub-divided into counties except for Louisiana (which has parishes) and Alaska (which has boroughs). A county is the immediate local government level immediately below the state itself. The US has 3,142 counties and county equivalents with the state of Texas having the highest number of counties (254). District of Columbia is considered both a state and a county for statistical purposes. Of the 3,007 counties and 135 county equivalent, seven counties have less than 500 residents while Los Angeles County is the most populous with over 10 million residents. Here are the least populated counties in the US.
Kalawao County, Hawaii
As of 2016, Kalawao County has an estimated population of only 88 residents. The population density is about 11 persons per square miles. The population of Kalawao has been on a decline since the turn of a new century. In 2000, the county had 147 residents which declined to 90 residents in 2010 and 88 in 2016. 
Loving County, Texas
Loving County has a population of 134 people as of 2017 population estimate by the US Census Bureau. In 2000, the county had a population of 67 resident and the growth has been attributed to increased movement of people into the county. Today, Loving County has a population density of 0.167 people per square mile. 
King County, Texas
King County is located in Texas and has an estimated population of 296 people, making it Texas' second-least populated county after Loving County. The county's population density is 0.3 people per square miles.
Kenedy County, Texas
Kenedy County in Texas has an estimated population of 417 as of 2017, making it the third-least populous county in Texas. The county's population has been stagnant since 2000 with very insignificant growth. The population has grown by only 3 people since 2000.
Arthur County, Nebraska
Arthur County is the least populated county in Nebraska and the 5th least populated in the US with a population of 457 people. The county has a population density of 0.6 people per square miles. 
Other Least Populated Counties
Apart from the five counties discussed above, other counties in the US with approximately 600 residents include Blaine, McPherson, and Loup Counties in Nebraska with a population of 482, 499, and 609 residents respectively. Other counties include Petroleum County in Montana with 523 residents and Yakutat Borough in Alaska with 605 residents.
The 10 Least Populated US Counties
| Rank | County | Population |
| --- | --- | --- |
| 1 | Kalawao County, Hawaii | 88 |
| 2 | Loving County, Texas | 134 |
| 3 | King County, Texas | 296 |
| 4 | Kenedy County, Texas | 417 |
| 5 | Arthur County, Nebraska | 457 |
| 6 | Blaine County, Nebraska | 482 |
| 7 | McPherson County, Nebraska | 499 |
| 8 | Petroleum County, Montana | 523 |
| 9 | Yakutat Borough, Alaska | 605 |
| 10 | Loup County, Nebraska | 609 |