Prime Ministers Of Lebanon Since 1945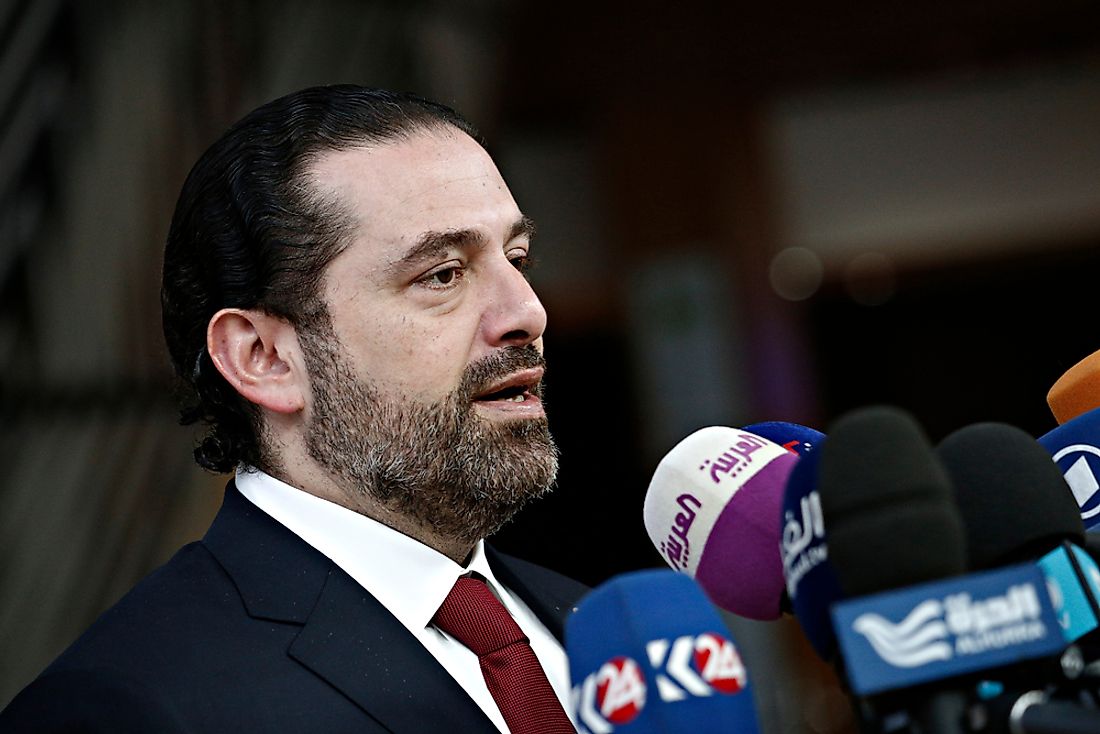 Lebanon is a country in Western Asia. It borders Syria, Israel, Cyprus, and the Mediterranean Basin. It is a parliamentary democracy which bases its politics on a system called confessionalism whose aim is to deter sectarian differences and ensure fair representation. The prime minister of Lebanon is the head of government who is appointed by the president after consultation with the parliament. The premier is traditionally appointed from the Sunni Muslims as per the unwritten understanding known as the National Pact which was agreed in 1943.
Prime Ministers
Abdul Hamid Karami
Abdul Hamid Karami was a political and religious leader who had an Arabic Nationalistic inclination. He was a prominent Sunni Muslim who became a Mufti of Tripoli. Abdul Hamid Karami took part in a movement that pushed for Lebanese independence which was achieved in 1943. On January 10, 1945, he was appointed Lebanese Prime Minister and Minister of Finance, a position he held briefly until August 20, 1945. Abdul Hamid Karami survived an assassination attempt in 1944.
Riad Al Solh
Riad Al Solh was the first prime minister of Lebanon after independence. He has served as the country's prime minister twice. His first term was immediately after independence from September 1943 to January 1945. He was again appointed the prime minister on December 14, 1946, and served until February 14, 1951. Riad Al Solh helped in the implementation of the National Pact. He also served as Minister of Supplies and Reserves. He played a key role in the granting blessings to All-Palestine Government. Riad Al Solh was assassinated on July 17, 1951, by the members of the Syrian Social Nationalist Party.
Sami Solh
Sami Solh was a relative to Riad Al Solh, Lebanon's prime minister after independence. He served as a member of parliament for Beirut and also as Lebanese Prime Minister for five terms. He was first appointed the prime minister on July 26, 1942, a position he held until after independence on May 22, 1943. He was again appointed prime minister from August 23, 1945, to May 22, 1946, for the second term, and from February 11, 1952, to September 9, 1952, September 16, 1954 to September 19, 1955, and November 18, 1956, to September 20, 1958, for the other three terms. He was honored with the Knight Grand Cross of the Order of York and Arrow in 1952. Sami Solh died in 1968 in Beirut.
Saad Hariri
Saad Hariri is the incumbent Lebanese Prime Minister. He was appointed the prime minister for the second term in 2016 having served for the first term from 2009 to June 2011. His first term ended with the collapse of his government in what was viewed as the inability of the government make some crucial decisions that would move the country forward. Hariri is the son of Rafic Hariri who is a former Prime Minister assassinated in 2005. Hariri is listed as the 595th richest person in the world by Forbes.
Functions of Prime Minister
The prime minister is the head of Lebanese government and presides over ministerial meetings which discuss and reviews government matters. He or she assists the President in the formation of cabinet and designating portfolios. The prime minister countersigns all the presidential decrees and represents the cabinet on the floor of parliament. He or she supervises the activities of different ministries.
Prime Ministers Of Lebanon Since 1945
| | | |
| --- | --- | --- |
| Prime Ministers of the Lebanese Republic | Start of Term | End of Term |
| Abdul Hamid Karami | Wednesday, January 10, 1945 | Monday, August 20, 1945 |
| Sami Solh | Thursday, August 23, 1945 | Wednesday, May 22, 1946 |
| Saadi Munla | Wednesday, May 22, 1946 | Saturday, December 14, 1946 |
| Riad Solh | Saturday, December 14, 1946 | Wednesday, February 14, 1951 |
| Hussein Oweini | Wednesday, February 14, 1951 | Saturday, April 7, 1951 |
| Abdallah Yafi | Saturday, April 7, 1951 | Monday, February 11, 1952 |
| Sami Solh | Monday, February 11, 1952 | Tuesday, September 9, 1952 |
| Nazem Akkari | Wednesday, September 10, 1952 | Sunday, September 14, 1952 |
| Saeb Salam | Sunday, September 14, 1952 | Thursday, September 18, 1952 |
| Fuad Chehab | Thursday, September 18, 1952 | Wednesday, October 1, 1952 |
| Khaled Chehab | Wednesday, October 1, 1952 | Friday, May 1, 1953 |
| Saeb Salam | Friday, May 1, 1953 | Sunday, August 16, 1953 |
| Abdallah Yafi | Sunday, August 16, 1953 | Thursday, September 16, 1954 |
| Sami Solh | Thursday, September 16, 1954 | Monday, September 19, 1955 |
| Rashid Karami | Monday, September 19, 1955 | Tuesday, March 20, 1956 |
| Abdallah Yafi | Tuesday, March 20, 1956 | Sunday, November 18, 1956 |
| Sami Solh | Sunday, November 18, 1956 | Saturday, September 20, 1958 |
| Khalil Hibri | Saturday, September 20, 1958 | Wednesday, September 24, 1958 |
| Rashid Karami | Wednesday, September 24, 1958 | Saturday, May 14, 1960 |
| Ahmad Daouk | Saturday, May 14, 1960 | Monday, August 1, 1960 |
| Saeb Salam | Tuesday, August 2, 1960 | Tuesday, October 31, 1961 |
| Rashid Karami | Tuesday, October 31, 1961 | Thursday, February 20, 1964 |
| Hussein Oweini | Thursday, February 20, 1964 | Sunday, July 25, 1965 |
| Rashid Karami | Sunday, July 25, 1965 | Saturday, April 9, 1966 |
| Abdallah Yafi | Saturday, April 9, 1966 | Friday, December 2, 1966 |
| Rashid Karami | Wednesday, December 7, 1966 | Thursday, February 8, 1968 |
| Abdallah Yafi | Thursday, February 8, 1968 | Wednesday, January 15, 1969 |
| Rashid Karami | Wednesday, January 15, 1969 | Tuesday, October 13, 1970 |
| Saeb Salam | Tuesday, October 13, 1970 | Wednesday, April 25, 1973 |
| Amin Hafez | Wednesday, April 25, 1973 | Thursday, June 21, 1973 |
| Takieddine Solh | Thursday, June 21, 1973 | Thursday, October 31, 1974 |
| Rachid Solh | Thursday, October 31, 1974 | Saturday, May 24, 1975 |
| Nureddine Rifai | Saturday, May 24, 1975 | Tuesday, May 27, 1975 |
| Rashid Karami | Tuesday, July 1, 1975 | Wednesday, December 8, 1976 |
| Selim Hoss | Wednesday, December 8, 1976 | Sunday, July 20, 1980 |
| Takieddine Solh | Sunday, July 20, 1980 | Saturday, October 25, 1980 |
| Shafik Dib Wazzan | Saturday, October 25, 1980 | Monday, April 30, 1984 |
| Rashid Karami | Monday, April 30, 1984 | Monday, June 1, 1987 |
| Selim Hoss | Tuesday, June 2, 1987 | Monday, December 24, 1990 |
| Michel Aoun | Thursday, September 22, 1988 | Saturday, October 13, 1990 |
| Omar Karami | Monday, December 24, 1990 | Wednesday, May 13, 1992 |
| Rachid Solh | Wednesday, May 13, 1992 | Saturday, October 31, 1992 |
| Rafic Hariri | Saturday, October 31, 1992 | Sunday, December 6, 1998 |
| Selim Hoss | Sunday, December 6, 1998 | Monday, October 23, 2000 |
| Rafic Hariri | Monday, October 23, 2000 | Thursday, October 21, 2004 |
| Omar Karami | Thursday, October 21, 2004 | Tuesday, April 19, 2005 |
| Najib Mikati | Tuesday, April 19, 2005 | Tuesday, July 19, 2005 |
| Fouad Siniora | Tuesday, July 19, 2005 | Monday, November 9, 2009 |
| Saad Hariri | Monday, November 9, 2009 | Monday, June 13, 2011 |
| Najib Mikati | Monday, June 13, 2011 | Saturday, February 15, 2014 |
| Tammam Salam | Saturday, February 15, 2014 | Sunday, December 18, 2016 |
| Saad Hariri (Incumbent) | Sunday, December 18, 2016 | Currently in Office |