Power Outages In Places Of Business Around The World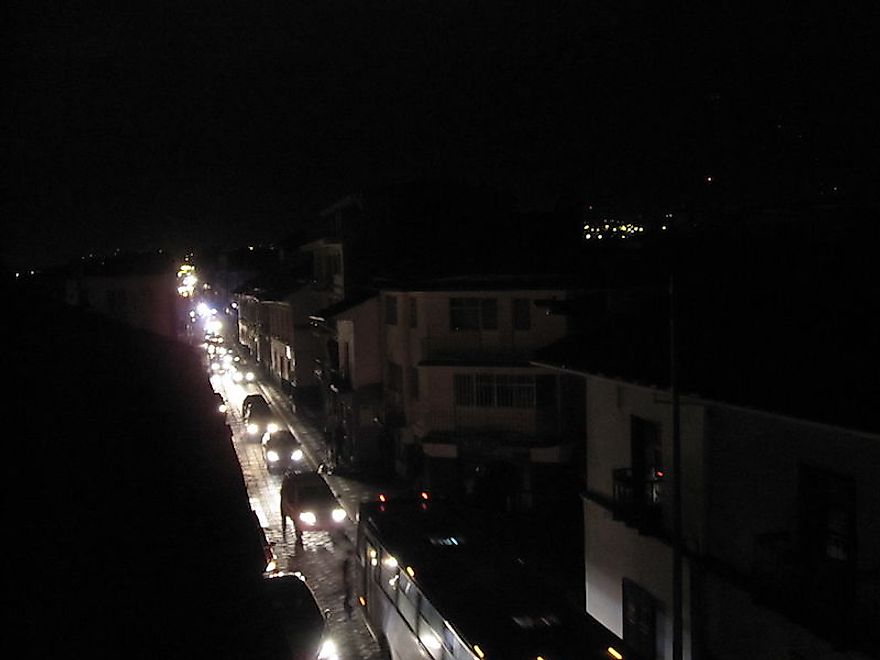 South Asian businesses face the loss of power on an almost daily basis while such an event is a rarity in Europe. Power outages may be caused by some factors such as terrorism on power grids, inadequate investment in modern power grids, weather conditions and natural disasters. Developing countries are the hardest hit by power outages due to lack of technologically advanced power infrastructure. Businesses are adversely affected by power outages, and massive power reliant processes come to a halt leading to loss of money. Regions with the highest average monthly power outages faced by businesses are:
South Asia
The region of South Asia averages at 25.5 on monthly power outages faced by businesses. South Asia is comprised of developing countries with abundant natural energy resources such as oil, coal, natural gas, hydro, and solar power. Despite the abundant natural resources, poor planning and inadequate investment in modern technology in the energy sector makes many firms subject to power outages. These countries have been home to rapid industrialization which puts a strain on the existing power infrastructure.
Countries like Afghanistan and Pakistan face power outages from terrorism activities on power grids. Repair activities often get delayed due to the inadequacy of materials.
Middle East
The Middle East ranks second averaging at 15.8 on monthly power outages faced by businesses. Middle East countries are mostly characterized by abundant energy resources. Power outages in the region are blamed on factors such as poor planning in the energy sector, lack of co-operation between individual countries in the region and corruption. Countries such as Iraq and Syria are subjected to vandalism on power grids by rebel groups. These countries have scores of small businesses which are affected the most by power outages because they do not have access to generators as an alternative source of power.
North Africa and the Arabian Peninsula
North Africa and the Arabian Peninsula average 15.5 on monthly power outages facing businesses in the region. Countries in North Africa and the Arabian Peninsula are emerging economies and have numerous businesses driving the increasing energy demands. Energy supply, however, falls short of the high demand. Natural disasters such as floods, strong winds and storms in countries such as Oman and Yemen cause destruction on power grids. The regions have also experienced vandalism activities in power grids from rebel groups such as Al-Qaeda, and other home grown terror groups. Businesses experience the worst of the power outages, losing large amounts of money from shutting down their operations.
Sub-Saharan Africa
Sub-Saharan Africa lags behind in power generation, generating a mere 4% of the total global electricity. The economy sector in Sub-Saharan Africa is crippled with constant power outages, which cause loss of sales revenue to thousands of businesses across the region. Businesses in the area consider investments in generators as vital for the continuity of business operations. Small businesses bear the largest burden in the event of power outages. Power infrastructure in Sub-Saharan Africa is largely under-developed and poorly maintained. Dilapidated energy infrastructure after conflicts mostly remains in the state of disrepair due to inadequate funds. Under-investment in the energy sector makes many Sub-Saharan businesses prone to power outages.
Other World Regions
Other regions with high average monthly power outages faced by companies are East Asia and the Pacific (4.4), Caribbean Nations (2.6), Latin America (2.5), Eastern Europe and Central Asia (1.5), Western Europe (0.6) and Central European and Baltic States (0.6). Developed countries experience lower levels of power outages due to proper planning in the energy sector and investment in modern technology. Developed countries have been increasingly investing in energy infrastructure in developing countries, in a bid to accelerate economic growth.
Power Outages In Places Of Business Around The World
| Rank | Region | Average Monthly Power Outages Faced By Businesses |
| --- | --- | --- |
| 1 | South Asia | 25.5 |
| 2 | Middle East | 15.8 |
| 3 | North Africa and Arabian Peninsula | 15.5 |
| 4 | Sub-Saharan Africa | 8.5 |
| 5 | East Asia and the Pacific | 4.4 |
| 6 | Caribbean Nations | 2.6 |
| 7 | Latin America | 2.5 |
| 8 | Eastern Europe and Central Asia | 1.5 |
| 9 | Western Europe | 0.6 |
| 10 | Central European and Baltic States | 0.6 |