How Big Is The US Dog Walking Business?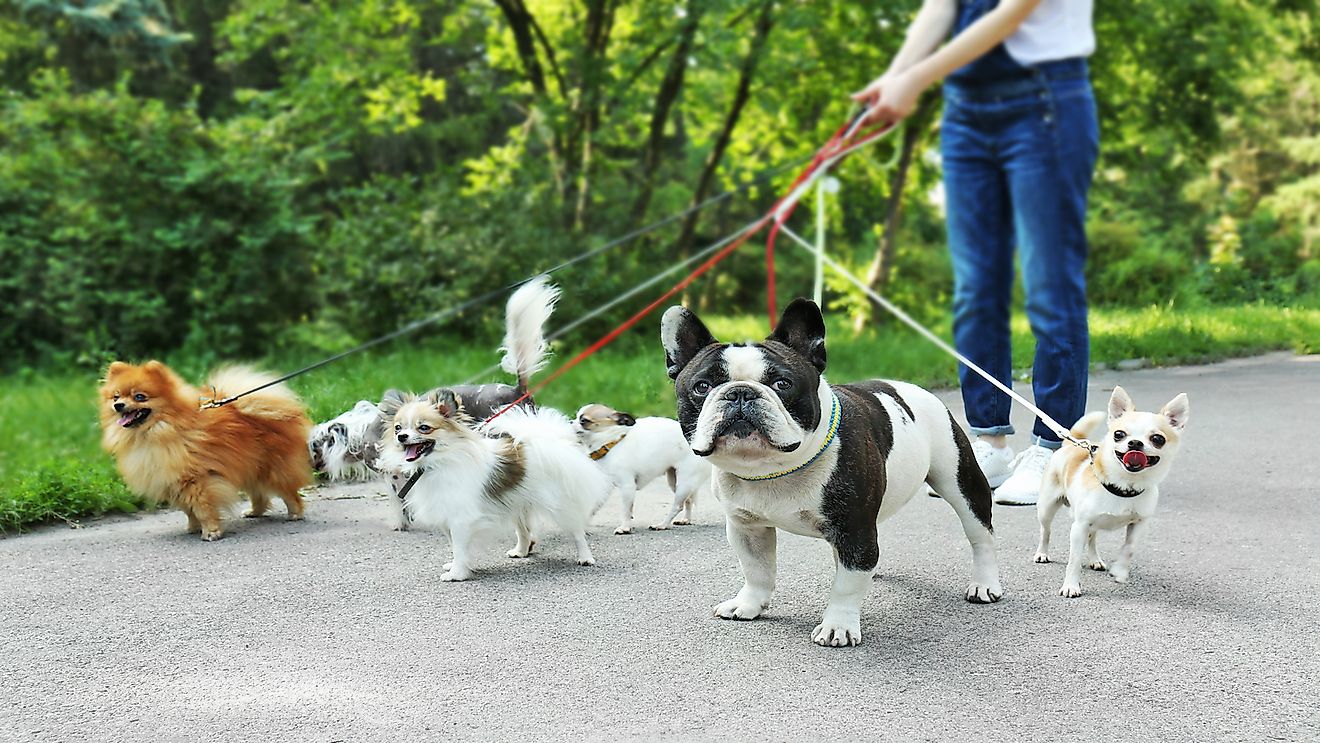 Dogs are ranked among the most common pets in the United States, with over 38.4% of the households owning a dog. Currently, there are over 76,811,305 dogs in more than 48,255,413 households in the United States. American families have more pets presently than at any given time. Americans between 23 years and 38 years old own more pets than any other age group, and they are ready to spend more money on their pets than the previous generations. Other than spending on food, grooming, training, and veterinary services, pet owners also hire professional dog walkers to take their dogs for a stroll while they are at work or when they are out of town.
America's Thriving Dog Walking Industry
The dog walking industry is a vast sector that is controlled by several small businesses and individuals. Currently, there is no company with a considerable market share. The dog walking sector is made up of pet sitters and pet walkers. Professional dog walkers are paid to walk pets by the pet owners while pet sitters visit the pet owner's houses to watch over their cats and dogs when the owners are out of town or at work. The distance covered by the dogs is determined by the breed of the dog and pet owners. The first person to start a dog walking business in the United States was Jim Buck, who launched his business in New York City in 1960. Some of the services offered in this industry include dog sitting, more than 30 minutes walks and less than 30 minutes walks among other services.In various jurisdictions, professional dog walking businesses must be licensed, and all their employees must know animal first-aid. Currently, becoming a professional pet walker has become more challenging with individuals undergoing extensive training and doing rigorous exams. Some professional walkers walk one dog at a time while others prefer taking several pets for their walk at once. The pet walking industry does not include businesses that offer pet training, boarding, and grooming.  
How Big Is This Business?
Pet owners spend over $70 billion per year on their pets, and this includes over $1 billion spent on dog walking services in 2019. Higher dog ownership and increased pet spending have helped the industry thrive over the years with its estimated revenue increasing by 2.7% per annum from 2008 to 2013. The dog walking industry earned revenue of about $937.2million in 2013. The increase in average working hours and high employment rate in the United States has forced more pet owners to spend more time working, thus heightening the demand for dog walking services.The industry experienced an annual growth rate of about 5.2% from 2013 to 2018 when their total revenue exceeded $1billion. There are over 28,927 dog walking businesses in the U.S. which have employed over 52,008 individuals. Increased working hours, job stability, and the need for more pets in the next 5 years will increase the demand for pet sitting and walking services. Therefore the industry's revenue is expected to continue increasing in the next 5 years. However, the profit is expected to decline due to stiff competition.