Cheapest Countries To Start A Business Relative To Per Capita GNI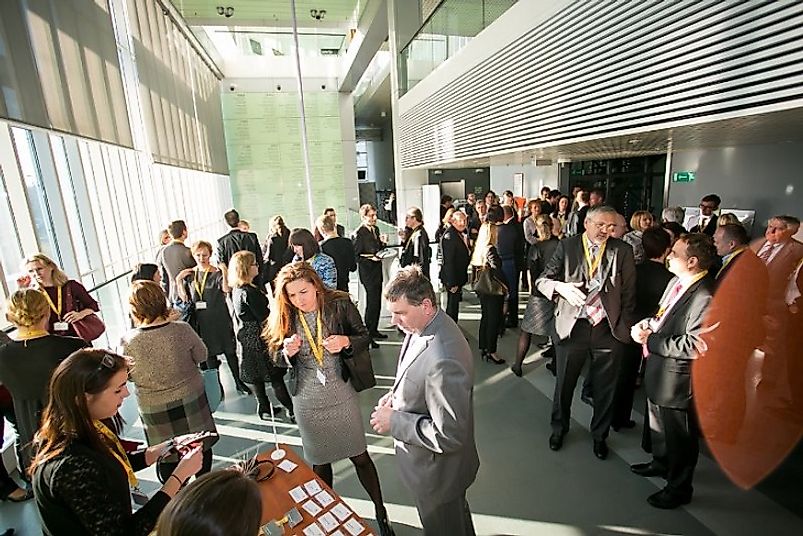 With the changing trends and ideas in modern society, there has been a flurry of start-ups in recent years. To start a venture, there are three things needed, namely a good idea, a little money, and the right place to conduct business. It is not necessary to have a brilliant idea but to be a successful start-up, as it is better to offer customers what they actually want. Even a good old idea with a better package and better technology would be the most successful. It is important to see what is missing in the world and market, and target those customers and ideas.
Financing Business Startups
When the idea is finalized, the next step would be to source funding. If it is difficult to finance one's own business, it is always advisable to find a suitable investor to build and establish the product. It is easy to start a venture in few of the countries, as the expenditure to launch a business would be much less when compared to rest of the world.
Most Affordable Countries to Start a Business
There are certain procedures and regulations to be followed for starting a business, including paperwork, registration, and many other legal processes. All these would involve a great deal of time and expenses.
According to the world bank business report, the factors considered to rank a country as the best place to start a business include the number of procedural steps, the number of days to complete the procedure, the administrative costs based on a percentage of Gross National Income (GNI) per capita, and the minimum amount to be deposited. According to the study, countries where business registration cost relative to GNI per capita is low are Slovenia with 0.1%, United Kingdom with 0.1% and Macedonia with 0.1%.
Slovenia
Slovenia has a highly educated work force and a well developed infrastructure. Slovenia's popular anti-inflation policy and privatization process favors insider trade and encourages new ventures. Hassle-free legal procedures and less expensive process help in making this an ideal place to start a business.
United Kingdom
The economy of the United Kingdom is the fifth largest in the world, and it is considered to be a globalized economy. Setting up of businesses in the UK is easy as the process involved is simple and complexion-free thereby enhancing the employment opportunities. It has institutional and regulatory reforms, which are adaptable to the market.
Macedonia
Macedonia is a small but sound economy with macroeconomic stability. Government has implemented important economic reforms to make it the best place to start ventures and encourage entrepreneurs. It has made impressive progress in reducing unemployment and accommodating monetary policies have made it easy for new business.
Efficiency for Entrepreneurs
If the government makes the registration process easy, more entrepreneurs would be willing to start their businesses, and even crossing over international borders to do so, thereby creating more jobs as well as an increased flow of revenues into the country. Most of the economies around the world have made it easier to start a business by streamlining the process and by making it a one-stop shop kind of a thing.
Cheapest Countries To Start A Business Relative To Per Capita GNI
| Rank | Country | Business Registration Cost Relative to GNI Per Capita |
| --- | --- | --- |
| 1 | Slovenia | 0.0% |
| 2 | United Kingdom | 0.1% |
| 3 | Macedonia | 0.1% |
| 4 | Kazakhstan | 0.1% |
| 5 | Denmark | 0.2% |
| 6 | Ireland | 0.2% |
| 7 | East Timor | 0.3% |
| 8 | South Africa | 0.3% |
| 9 | New Zealand | 0.3% |
| 10 | Austria | 0.3% |