World Facts
Most Per Capita Fixed Telephone Subscriptions By Country
There are more fixed telephone subscriptions in the affluent nation of Monaco than there are people.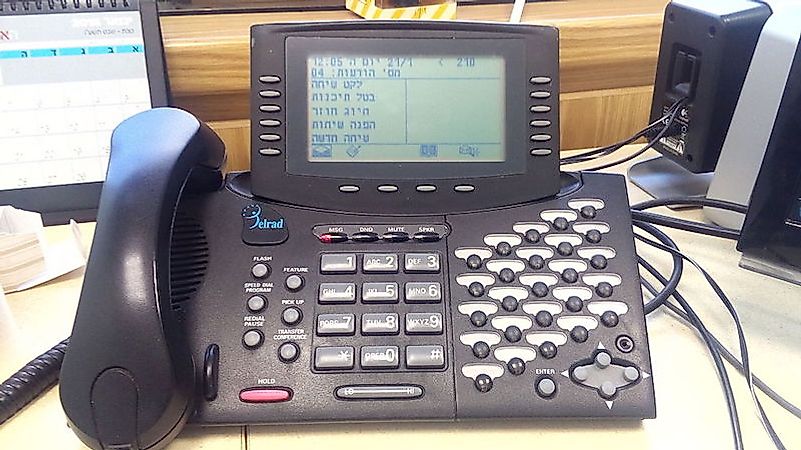 Communication is still key to any household, organization, company or country. Many countries are investing heavily on communication for efficiency and protection of its data. Communication has evolved significantly from written to voice, SMS, emails, fax, now modern chat media such as Facebook, WhatsApp, and other social platforms. One of the traditional modes of communication that are still popular today is the use of landline telephones. Some of the telephones require fixed telephone subscription weekly, monthly or yearly. Per capita, fixed telephone subscription can be defined as the number of active analogs fixed phone lines, VoIP subscription, and fixed wireless phones per 100 people. In 2015 there were 1.1 billion fixed telephone subscriptions worldwide. Some of the countries with the most per capita fixed telephone subscriptions include;

Monaco
Monaco telecommunication services are provided by Monaco Telecom. The company offers the residents of Monaco a wide range of products and services such as fixed lines services, mobile line services, TV services, internet services, and four play services. Monaco Telecom holds a monopoly on fixed-line, mobile, and internet services in Monaco. Mobile line services are the most popular telecommunication service in Monaco followed by fixed line services. With the subscription of 133 per 100 people, Monaco has the highest fixed line subscriptions in the world. The convenience of having a fixed line subscription continues to be the primary reason most Monaco residents prefer fixed lines. The Monaco Telecom rates are fixed with favorable payment plan making it easy to manage the line. Fixed line subscription is mainly popular in residential homes and companies for external communication.
Gibraltar
There is wide range of telephony services in Gibraltar comprising of both fixed line and mobile services. Satellite control, internet services and broadcasting services are also some of the communication services offered in Gibraltar. The communication infrastructure of the country is modeled around the UK system with the similar ringtone for fixed line. Gibtelecom is the primary communication service provider in Gibraltar and the leading provider of fixed line services. Other operators include CTS Gibraltar Limited and Shine Mobile. Gibraltar's per capita fixed line subscription was 80 per 100 people subscription in 2015. The fixed line in Gibraltar has continued to play a significant role in promoting active domestic calls because of the low rates compared to mobile line services.
US Virgin Islands
Innovative Telephone is the largest communication service provider in U.S. Virgin Islands offering a variety of products and services to the Virginia residents. VT serves both residential and business market with services such as local voice telephony, broadband internet, mobile phone lines, and long distance calling. 71 in every 100 people have subscribed to fixed line services with the majority being a residential market. Fixed line communication is mainly regulated by Public Service Commission under the Federal Communication Commission based in Washington DC. Another fixed line service provider is the Choice Wireless, AT&T Mobility, and the T-Mobile USA.
Conclusion
Countries such as Hong Kong, France, South Korea, San Marino, Germany, Cayman Islands and Switzerland have a fixed telephone subscription of more than 50 per 100 people. Fixed telephone subscription is expected to be high especially in the affluent residential area.
Most Per Capita Fixed Telephone Subscriptions By Country
| Rank | Country | Fixed Telephone Subscriptions Per 100 People |
| --- | --- | --- |
| 1 | Monaco | 133 |
| 2 | Gibraltar | 80 |
| 3 | U.S. Virgin Islands | 71 |
| 4 | Hong Kong | 61 |
| 5 | France | 60 |
| 6 | South Korea | 60 |
| 7 | San Marino | 59 |
| 8 | Germany | 57 |
| 9 | Cayman Islands | 56 |
| 10 | Switzerland | 54 |
This page was last updated on April 25, 2017.
Citations
Your MLA Citation
Your APA Citation
Your Chicago Citation
Your Harvard Citation
Remember to italicize the title of this article in your Harvard citation.