There's more to Canada than the Niagara Falls and the CN Tower. With its vast geographical coverage that spans 3.8 million square miles or 9.9 million square kilometers, it's the second-largest country on Earth. And within this vast territory are hidden gems waiting to be explored.
Who knew you could find a long-lost North American Viking settlement, a charming hobbit village, the mythical unicorn of the sea, and a tiny desert, yes the smallest one on Earth, in Canada! If you are one of those who'd like to explore and discover this country's many hidden gems, majestic wildlife, and interesting geological phenomena, we're giving you a list of all the little-known areas you can visit in each province.
12. Newfoundland and Labrador: Viking Settlement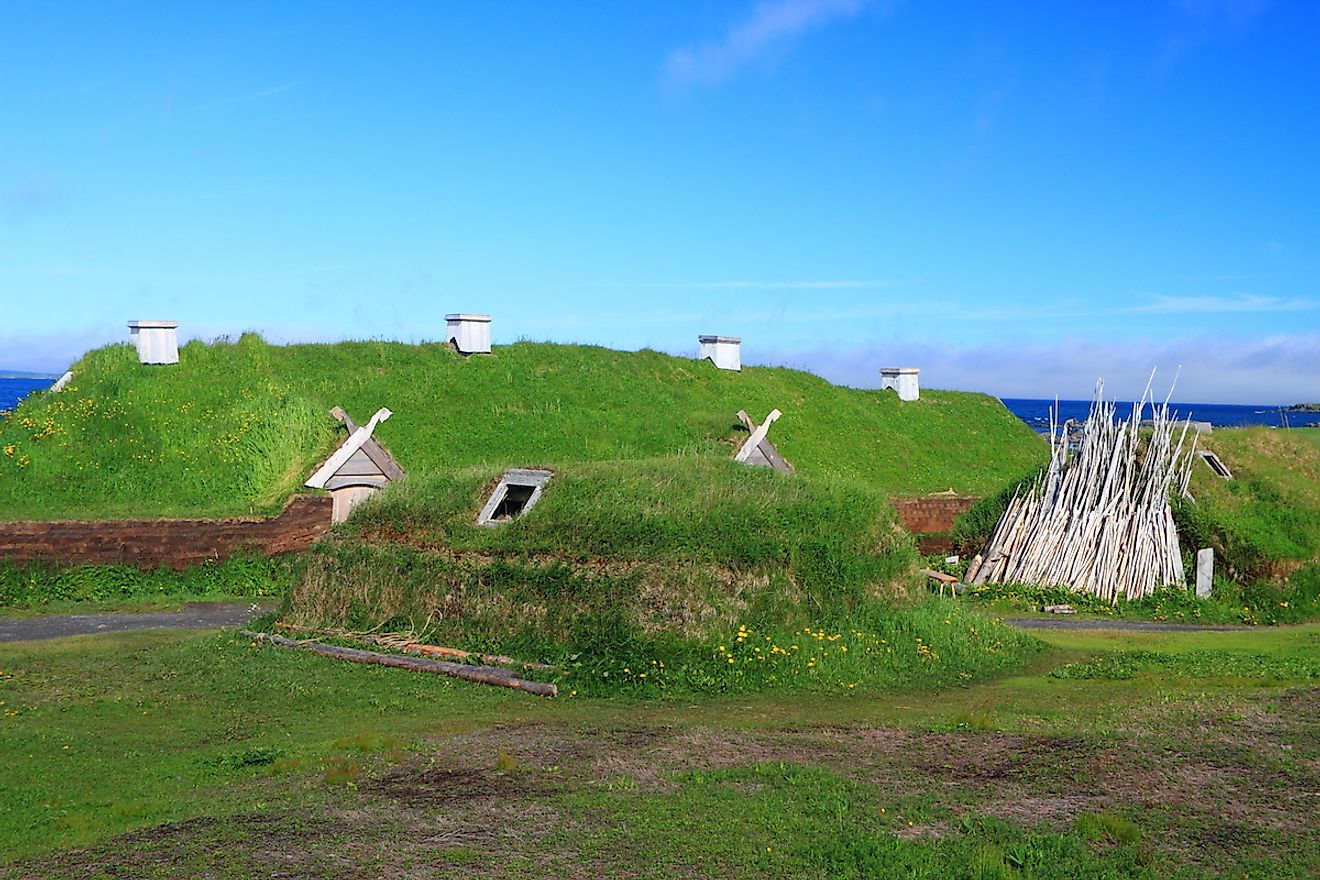 Newfoundland and Labrador is home to the only confirmed Viking site in North America. In the 60s archeological excavations in L'Anse Aux Meadows located at the Northernmost tip of the Great Northern Peninsula in Newfoundland,  led to the discovery of a 1000-year-old Viking settlement. The site, where they discovered a total of eight 11th century Viking structures is now considered a UNESCO World Heritage Site. While the actual structures, which include a Viking carpentry and blacksmith workshop, have been reburied to protect them from deterioration, a recreated Viking settlement site has been rebuilt nearby featuring original Viking artifact. Costumed Viking guides will take you around encampments and teach you about the history of the first known European migration in North America.
11. Northwest Territories: Sambaa Deh Falls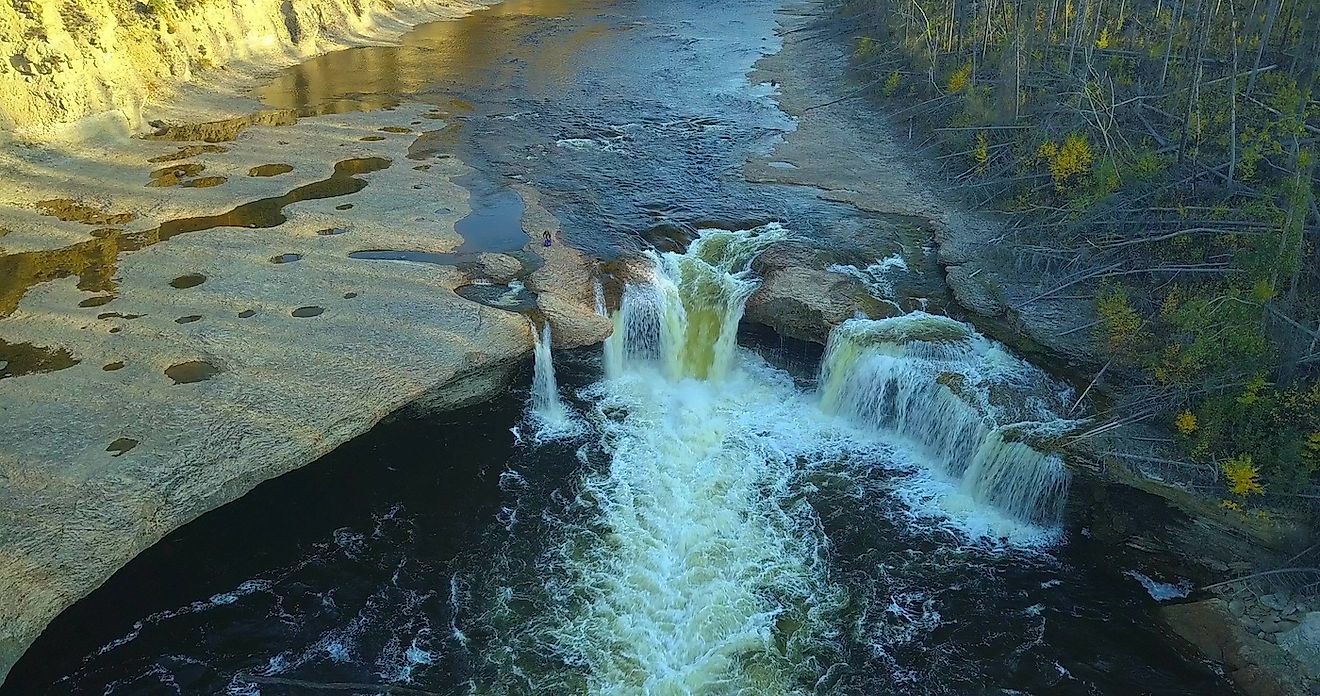 Postcard-perfect Sambaa Deh Fall,  located on the Trout River in Northwest Territories, is surrounded by 20 wooded campsites. Here visitors camp and go fishing, or sit by the falls to relax. A short uphill hike (around 1.5km) from Sambaa Deh will take you to a much less-visited waterfall called Coral falls with a horseshoe-shaped dome and a drop that's around 10-15 feet.
10. Quebec: Hobbit Village
Here's news for Lord of The Rings fans: you can experience living inside a cute hobbit house without traveling to New Zealand. The first hobbit village in Canada can be found in Nominingue in Quebec, around an hour away from Montreal. The tiny hobbit huts are built into the side of the hills and come with roofs covered in grass with quirky round windows and doors. A room costs around $150 and can fit up to four people.
9. New Brunswick: Pabineau Falls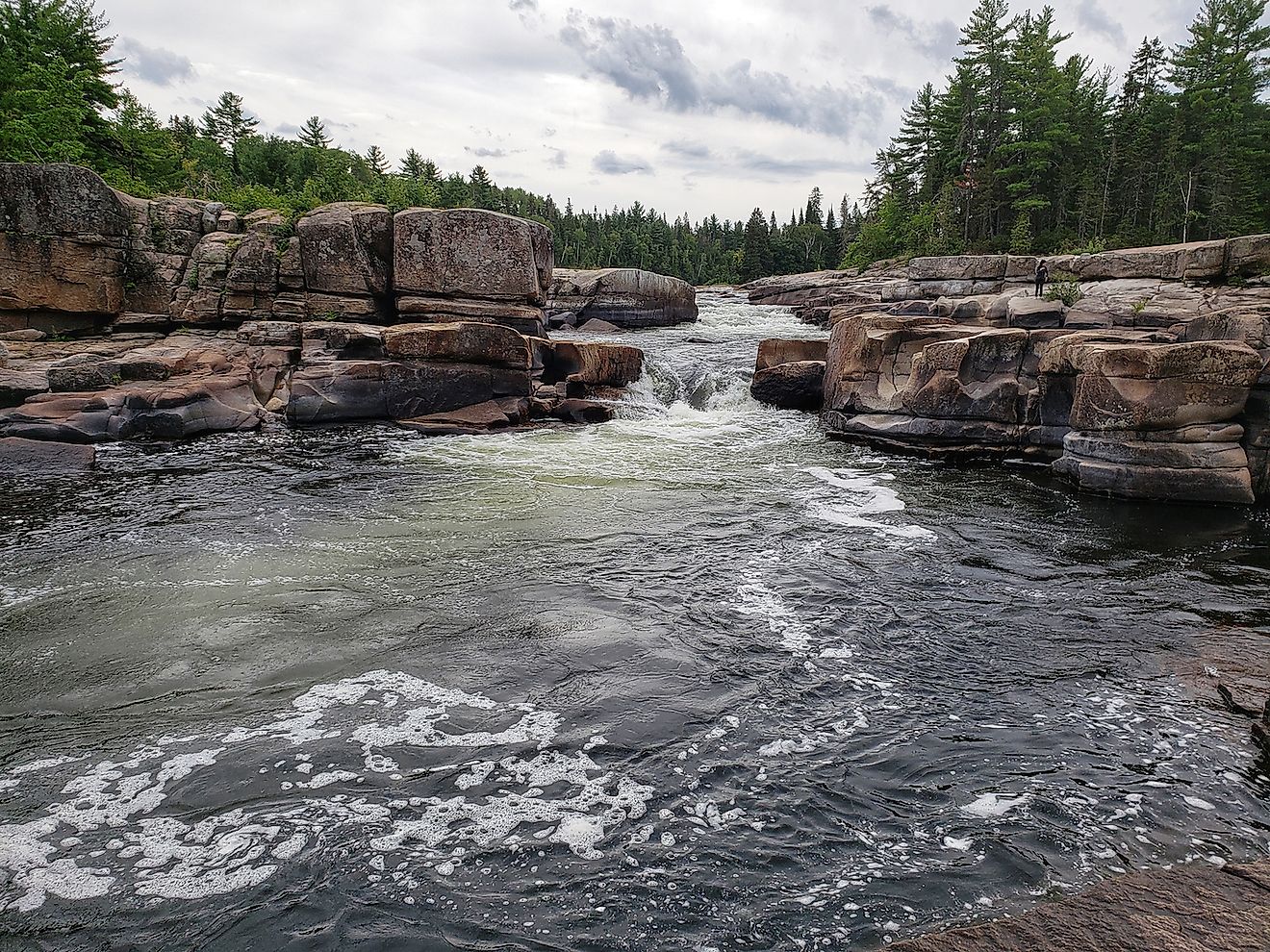 Located on private land owned by the Pabineau First Nation, the area that features these majestic falls has been made accessible to the public. It features beautiful gigantic granite boulders shaped by the ferocious current. Located on the Nepisiguit River, the area was a fishing site for the Mi'k Maq Indians. Many visitors stop by and admire the site, take photos, or sit by the rocks just to listen to the sheer deafening power of the rapids.
8. British Columbia: Emerald Lake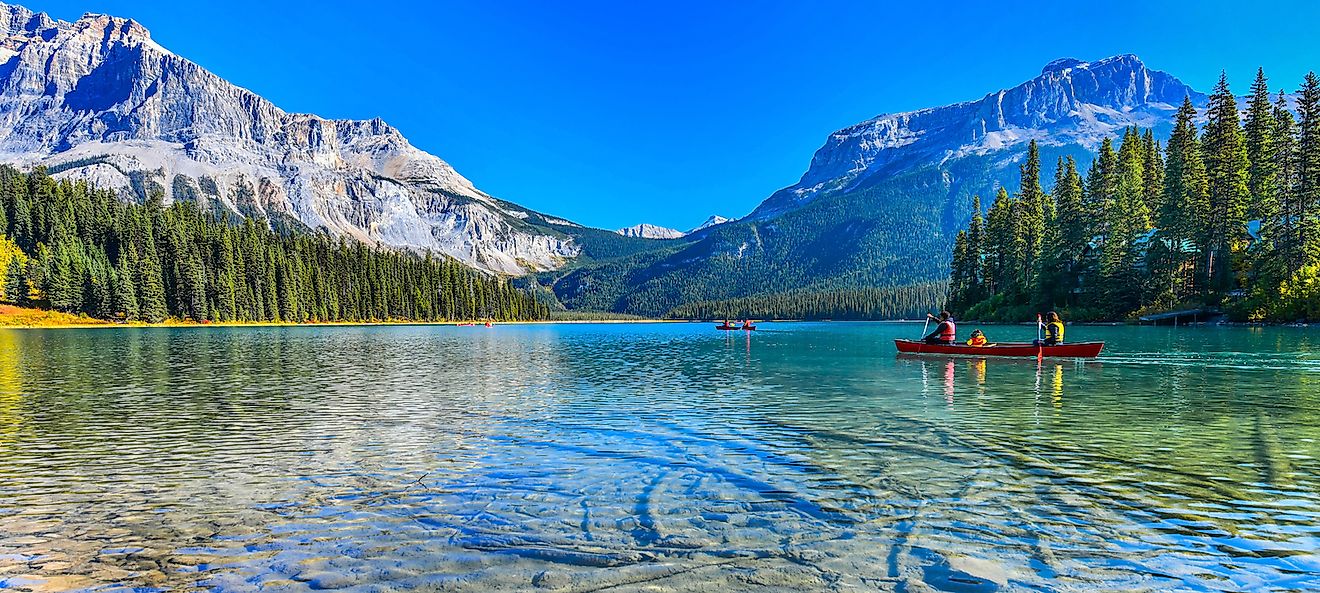 Emerald Lake is the largest lake located in the Yoko National Park in British Columbia. It is located only 20 minutes away from the much more famous Lake Louise. The best time to visit is in the summer when the water is at its best crystal green hue. The place is a bit secluded and not always as teaming as its much more famous counterparts nearby. It has little private spots where you can feel like you have the lake all to your self.
7. Ontario: The Grotto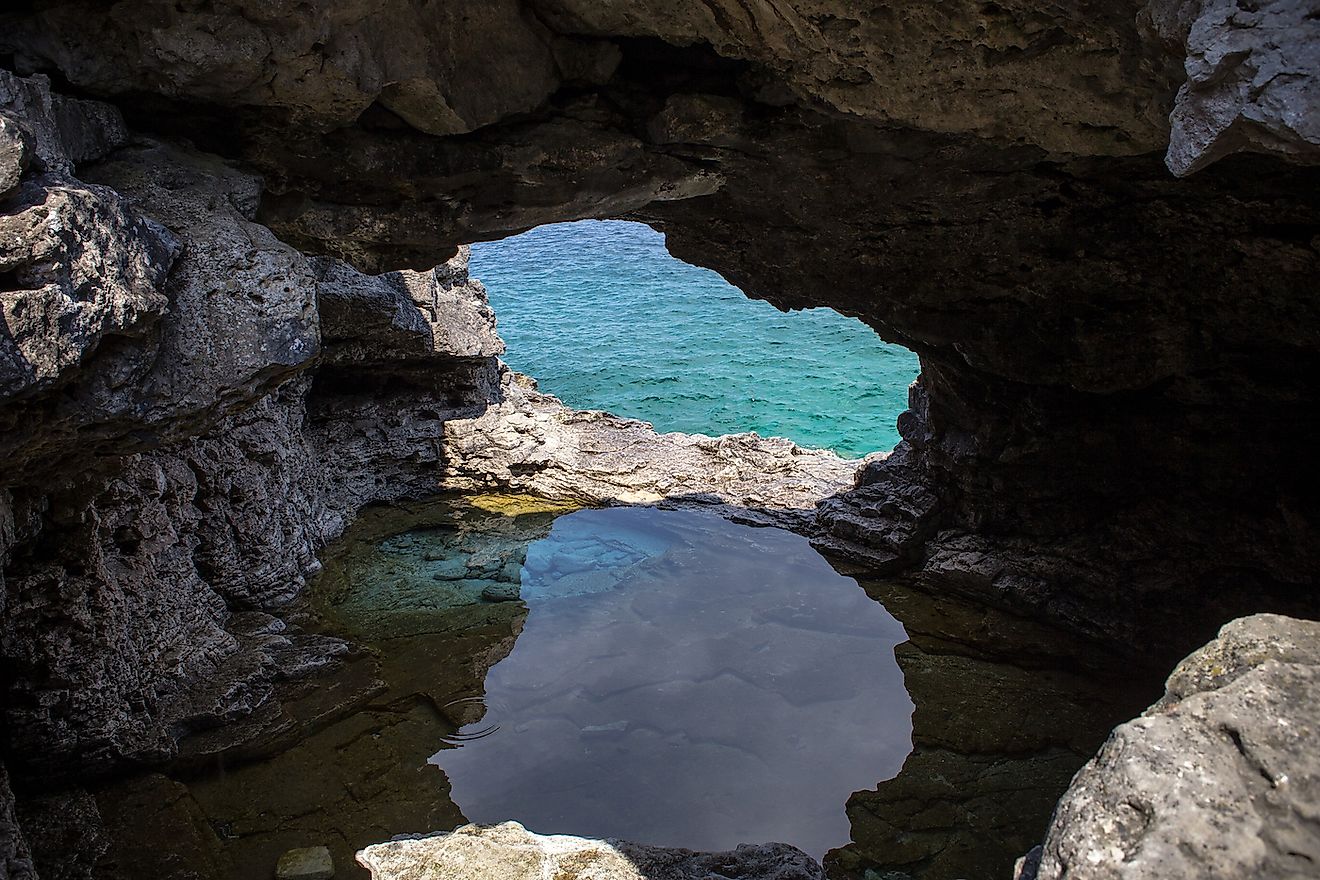 There's a majestic pool located inside a cave only 3 hours away from Toronto. The grotto, located in the Bruce National Park near Tobermory, features beautiful limestone cliffs and a cave with a pond of water that's beautifully illuminated by light from the other side of the cove. It's a great spot to snorkel and dive. The pool looks magical especially in the summer when the light under the water looks bright and the water is clear.
6. Manitoba: Churchill Northern Lights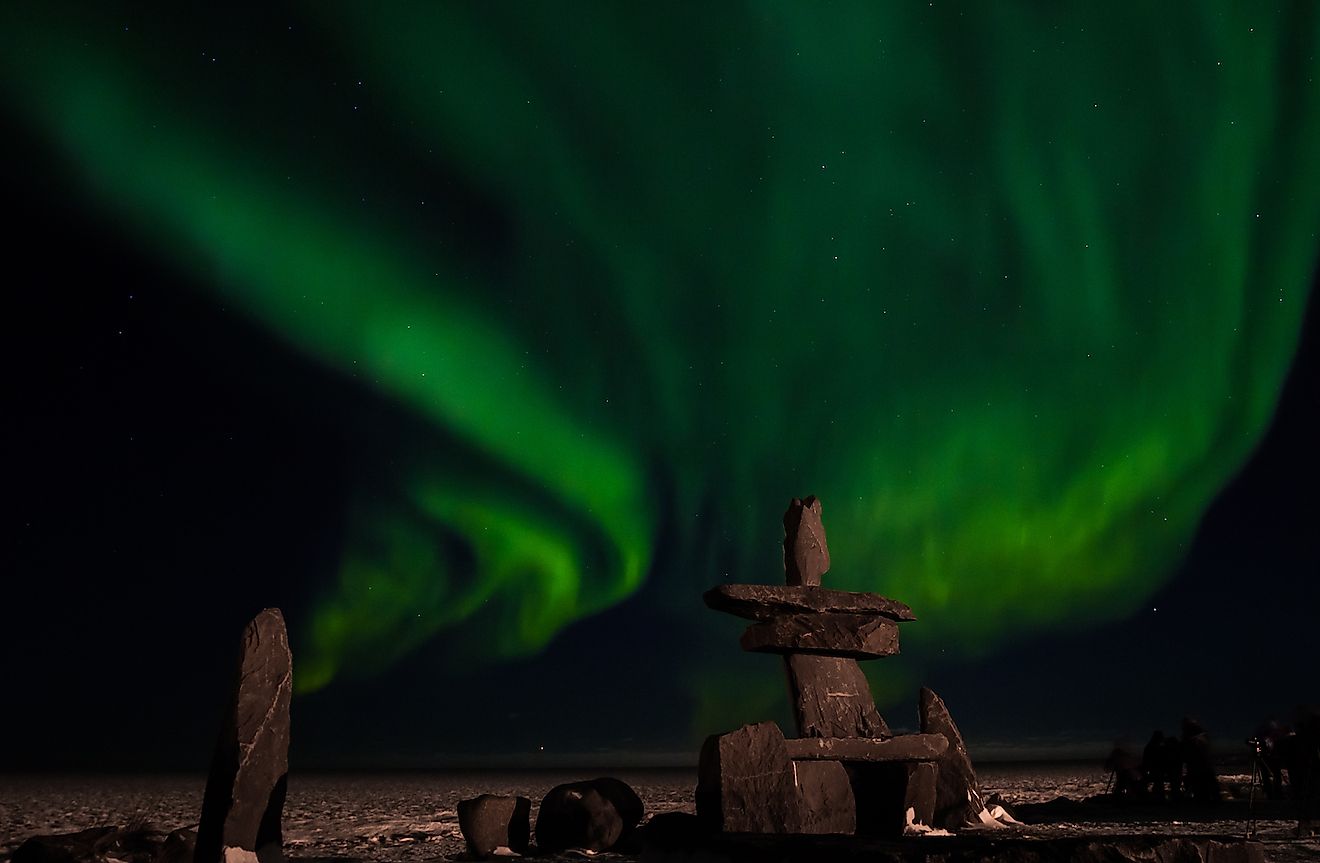 One of the best spots on Earth (among the top three) to see the Northern Lights is located in Churchill in Northern Manitoba. Also known as the Aurora Borealis, this almost magical natural phenomenon feature skylights seemingly dancing across the sky. Churchill which sits right below the Auroral Oval along with its long fall and winter nights and a notable absence of light pollution from humans, affords 300 days of Northern Lights viewing. It's a humbling experience, one that will make you realize how much we still don't know about other elements in the universe.
5. Prince Edward Island: Winery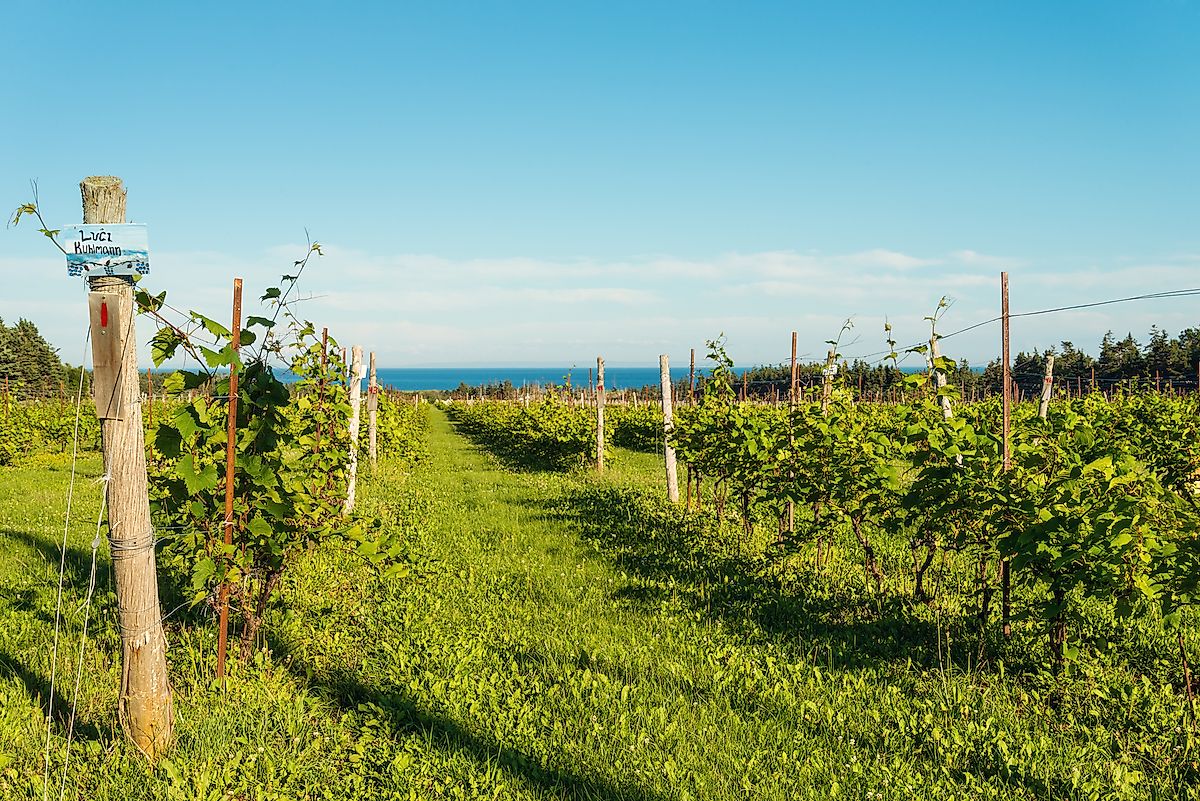 Prince Edward Island or PEI is home to many wineries and distilleries that offer fun tours. They offer guests the chance to sample their shine, lightning, gin, vodka, whiskey, and pastis among others along with a tour of their vineyard. The Rossignol Estate Winery, for instance, gives guests a tour of their vast farm winery and vineyard as well as their beautiful art gallery.
4. Nova Scotia: Capé Forchu Lighthouse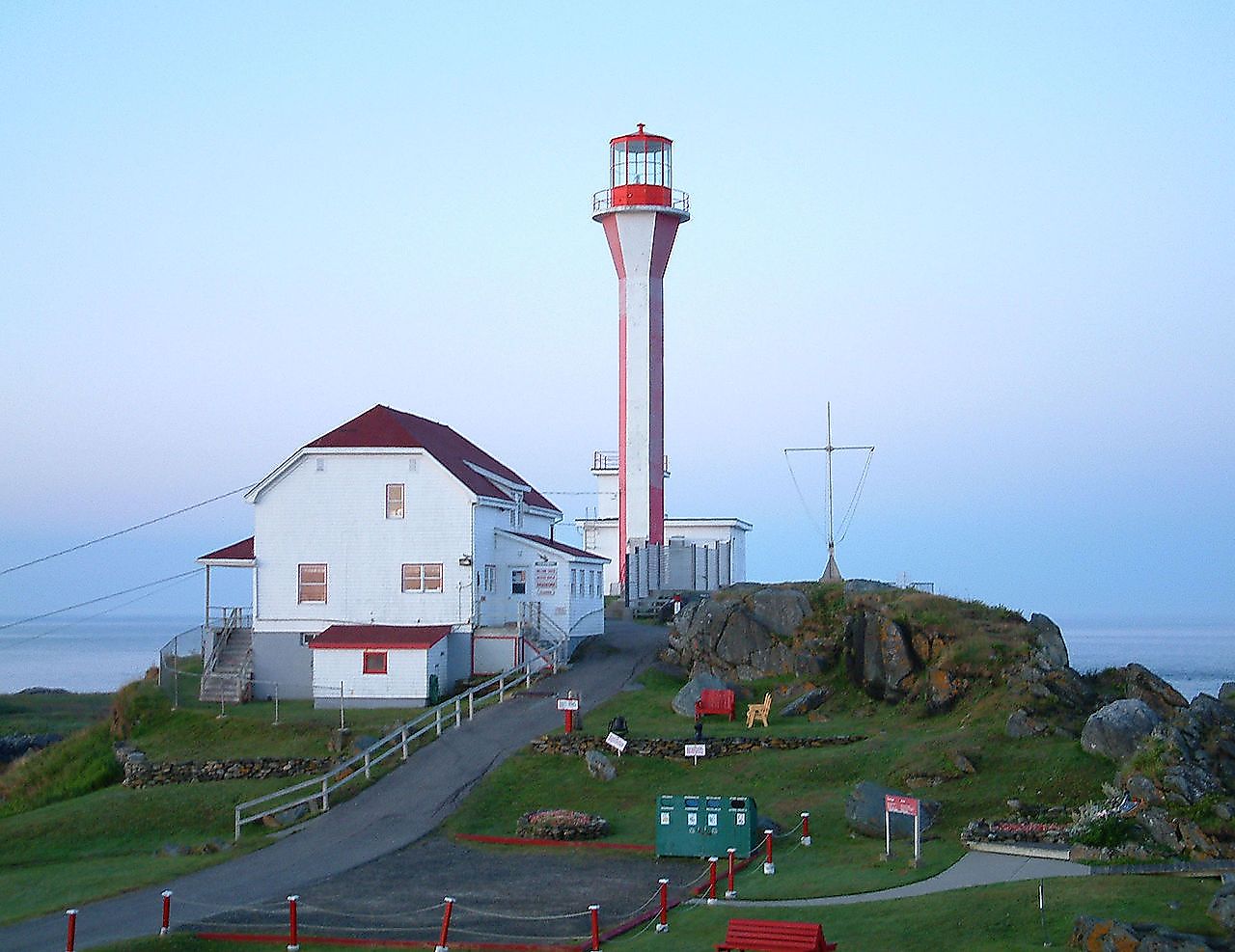 This charming lighthouse in Nova Scotia sits atop a majestic cliff that's surrounded by interesting rock formations and breathtaking views. There's a park nearby where people go to have picnics and watch the sunset. But many visit the area to take photos of the beautiful rock formations all over Cape Forchu that are thousands of years old.
3. Nunavut: Arctic Bay or Pond Inlet to see Narwhals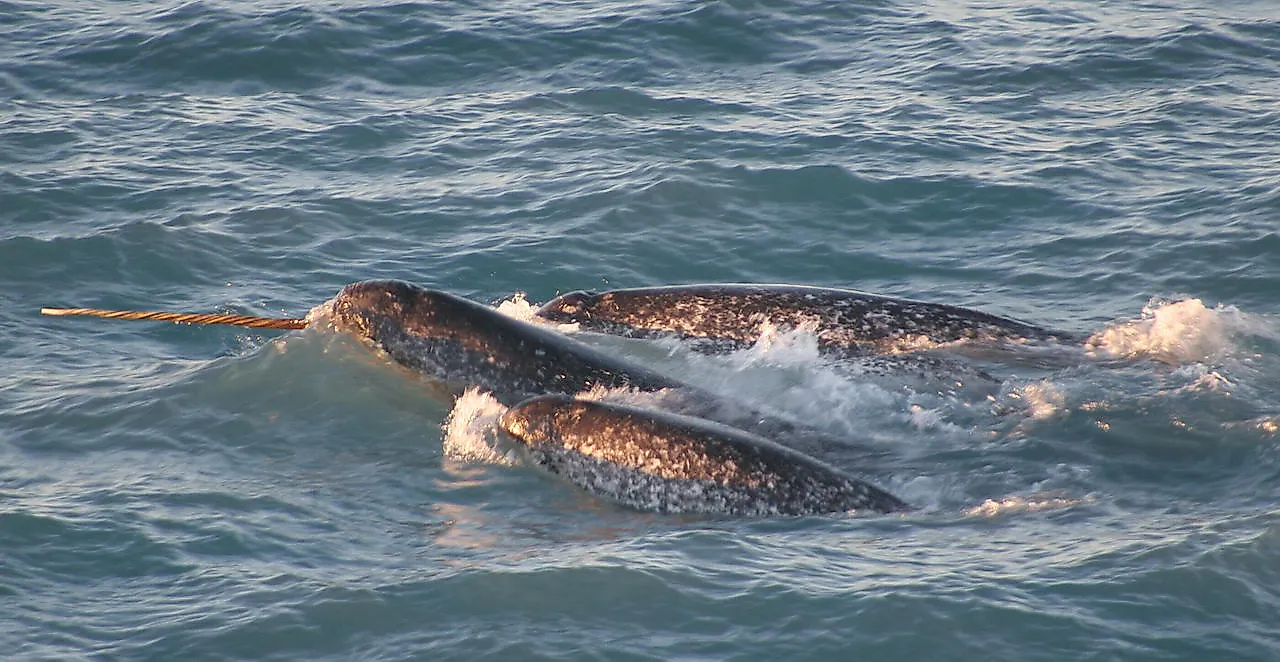 Nunavut is one of Canada's most remote frontiers, but many visit despite its long winters to see wildlife you won't witness elsewhere. Here you can see caribous (that look like Santa's reindeers), polar bears, white belugas, bowhead whales, and the majestic narwhal also known as the unicorn of the sea. A local guide in Arctic Bay or Pond Inlet, will help you see these majestic creatures. The best time to see them is in the summer when they come close to the shore to feed.
2. Saskatchewan: Big Muddy Badlands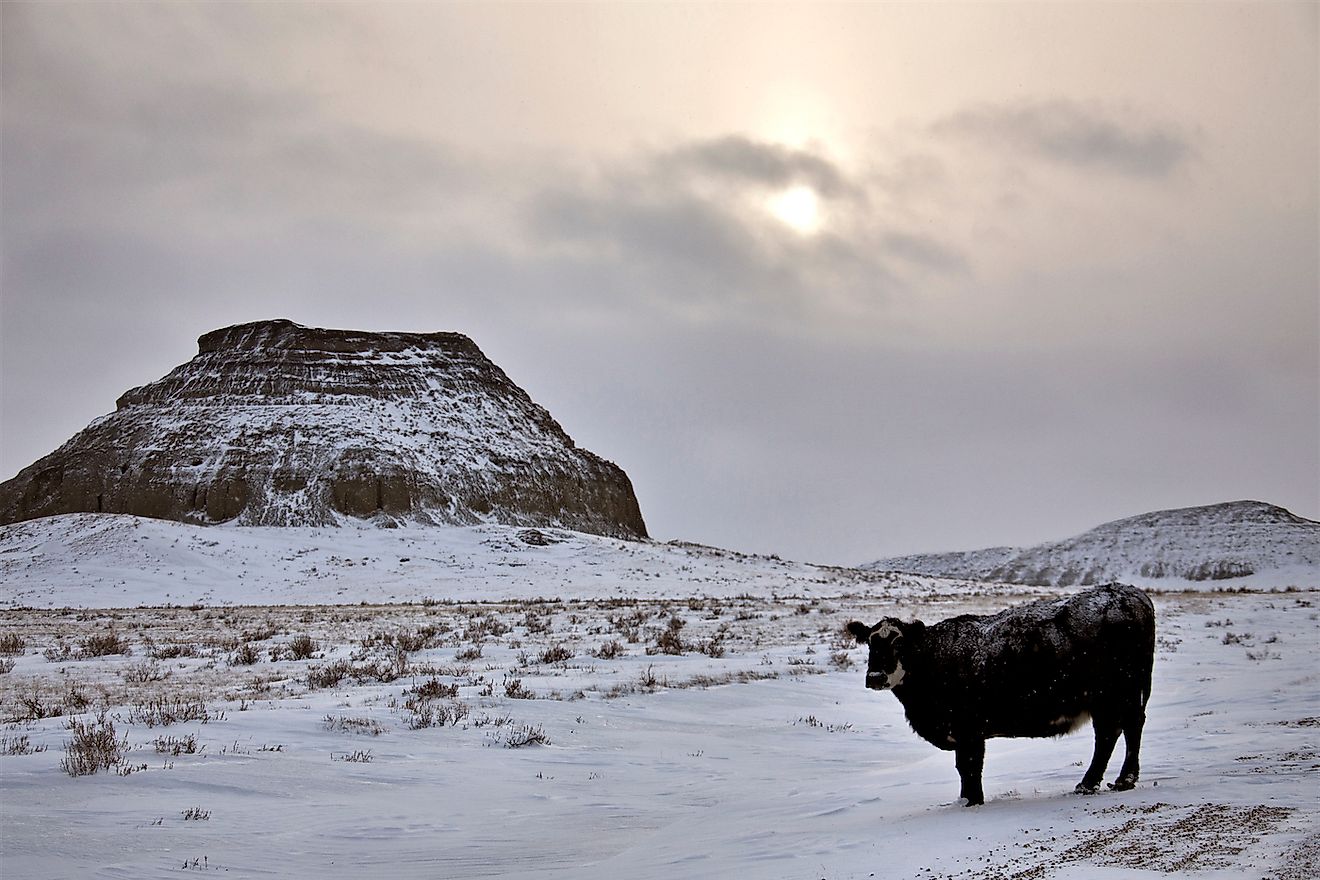 Visiting the Big Muddy Badlands will take you back to your childhood days watching movies about the wild west. That's because back in the 1800s and early 1900s, many famous outlaws including Dutch Henry, Sam Kelly,  and the Sundance Kid used the canyons, caves, and buttes as their hideout during their horse-riding adventures. The valley with its majestic rock formations and towering natural structures dates back to as far as the Ice Age. Visit to see the sites and stay to hear about the place's colorful past.
1. Yukon: Carcross Desert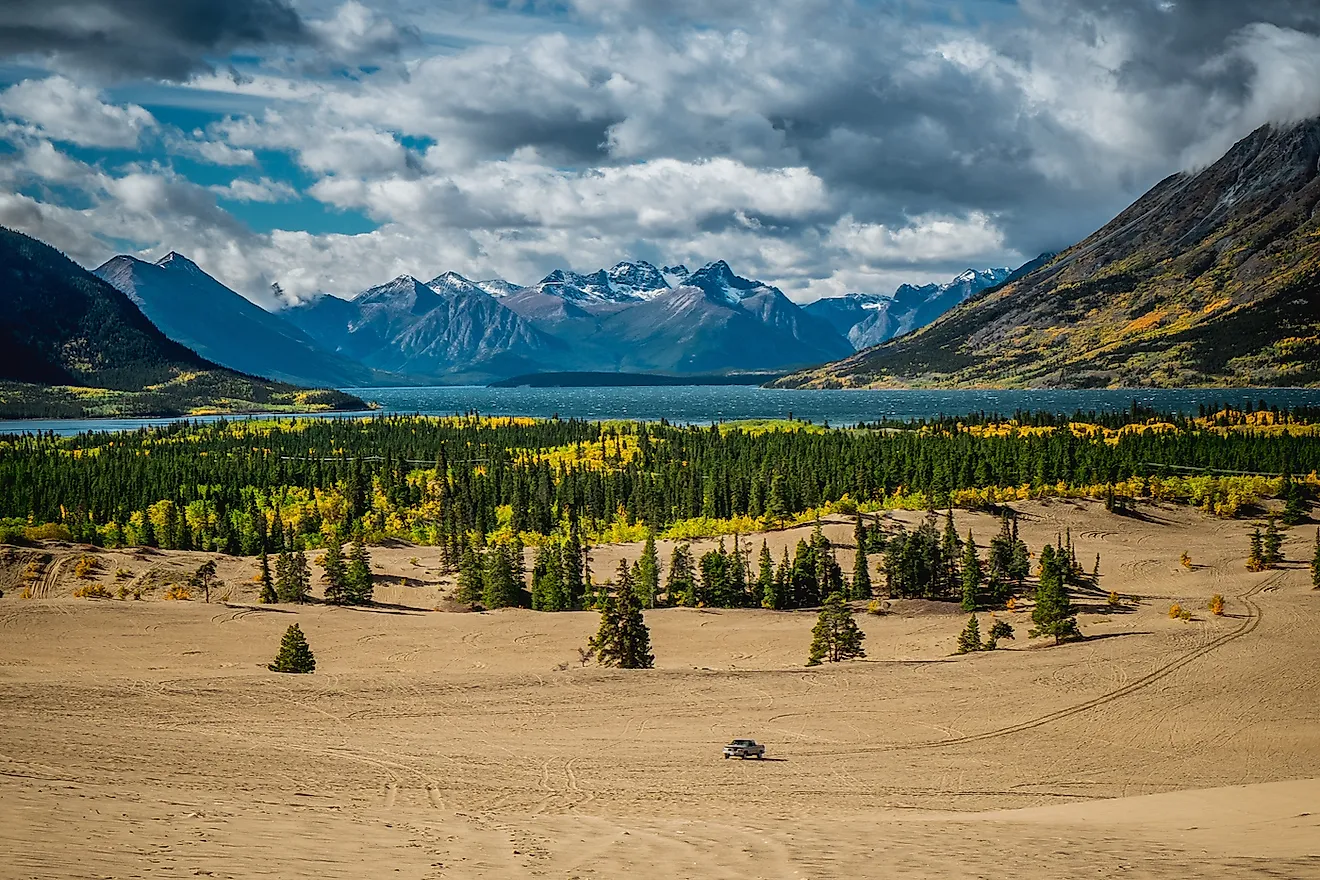 This tiny patch of desert sand located in Yukon was once considered the world's smallest desert. Covering a measly area of only a square mile, it is one of the most bizarre geological wonders of nature in North America. Many argue that the place can't technically be considered a desert since it receives a fair amount of precipitation each year, but with its dunes that are kept dry by the shadow of the mountains,  it looks just like one. This little desert in the middle of snowy mountains will make you scratch your head in disbelief.