10 Little-Known Destinations In South Africa That Everyone Must See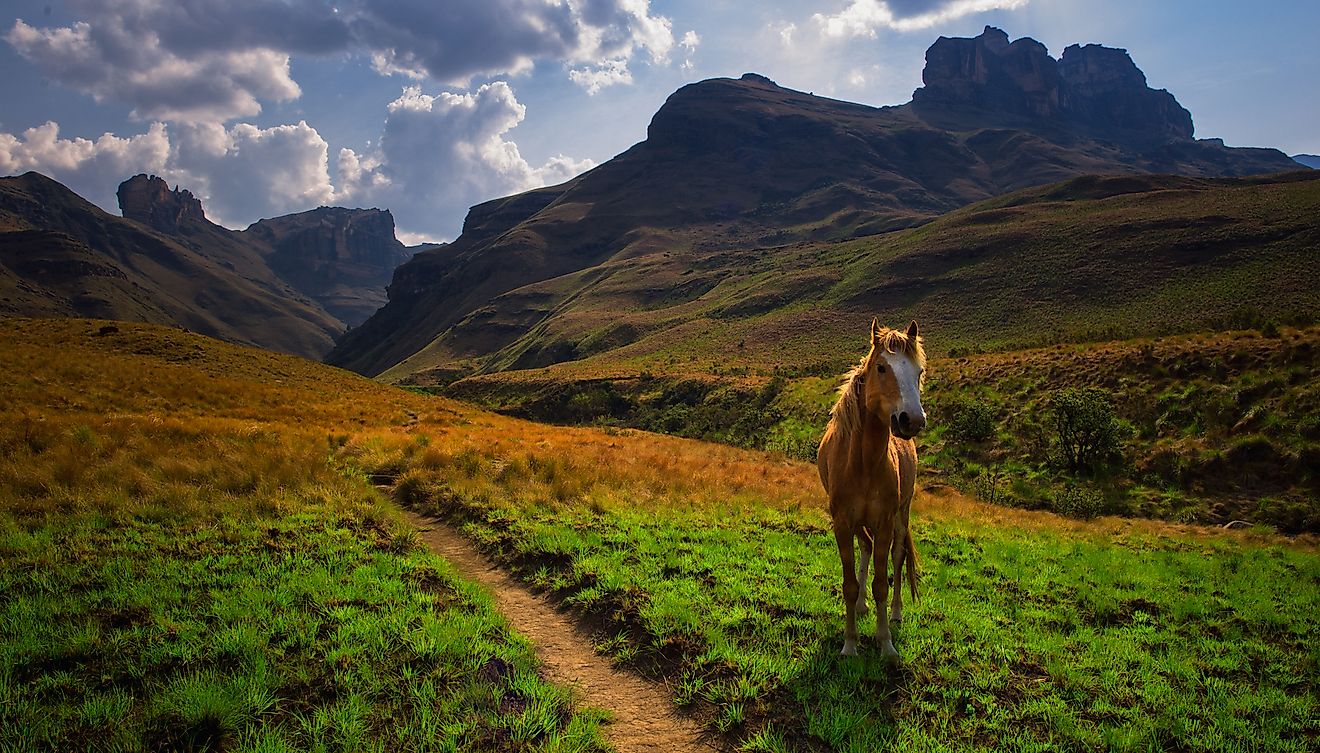 Addo Elephant National Park was established in 1931 as a small sanctuary, but is now home to more than 600 elephants.
Drakensberg is the largest mountain range in South Africa and inspired J.R.R. Tolkien to create the Misty Mountains in his fictional Middle-Earth.  
Used as a prison for over 300 years, Robben Island is where Nelson Mandela spent eighteen of his 27 years imprisoned.
South Africa is a country located in—yup, you guessed it!—the south of the continent of Africa. Most people are familiar with Cape Town and Johannesburg, but there is so much more to discover beyond these two cities. Tourists come from all over to experience the natural wildlife and jaw-dropping landscapes. From elephant sanctuaries to diverse wetlands, the following list gives a brief glimpse at ten little-known destinations in South Africa that everyone must see.
10. Addo Elephant National Park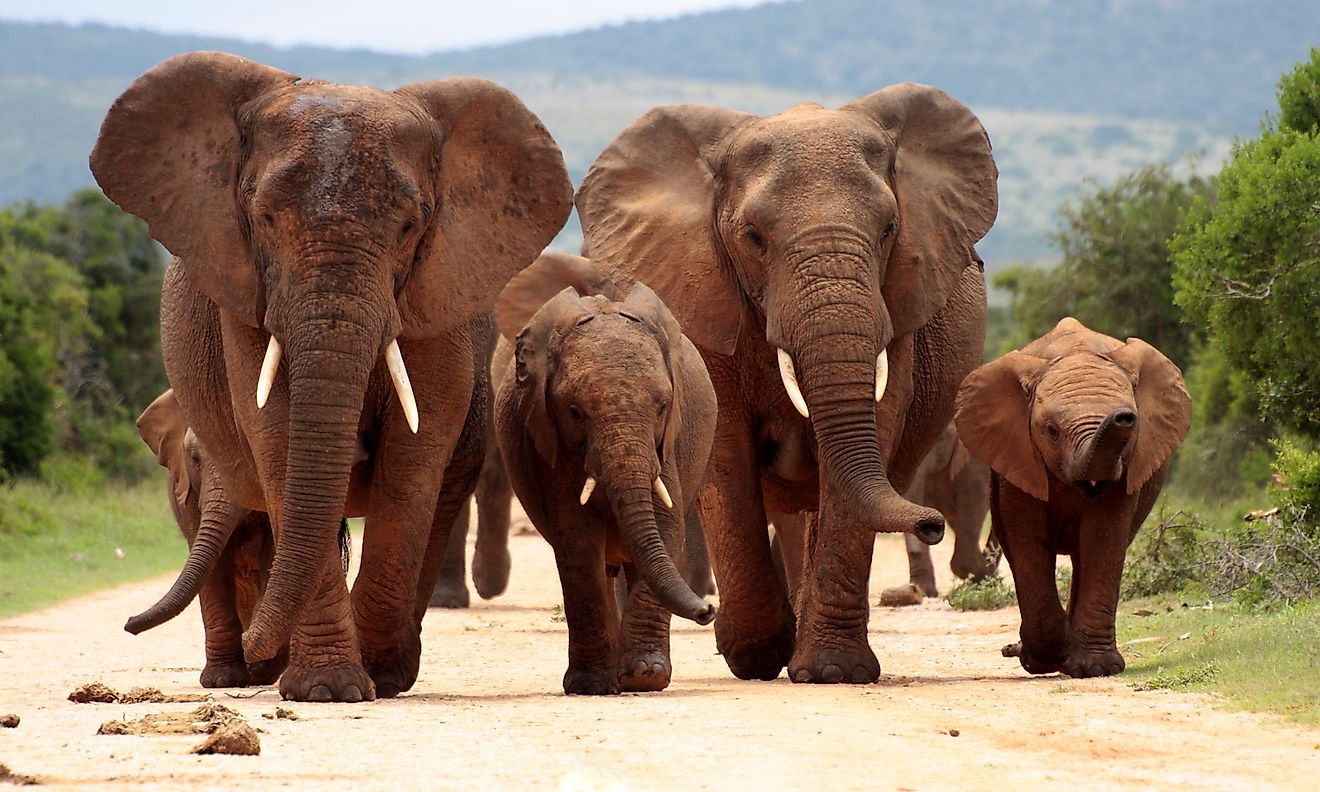 Addo Elephant National Park was established in 1931 as a small elephant sanctuary. Located close to Port Elizabeth, it originally housed only eleven Addo elephants, but the park has expanded greatly over the years to become the third largest South African national park. Now, it is home to more than 600 elephants. In addition, tourists might spot zebras, antelopes, and all sorts of wildlife. The park continues to grow in popularity, with 2018 marking its busiest year yet.
9. Blyde River Canyon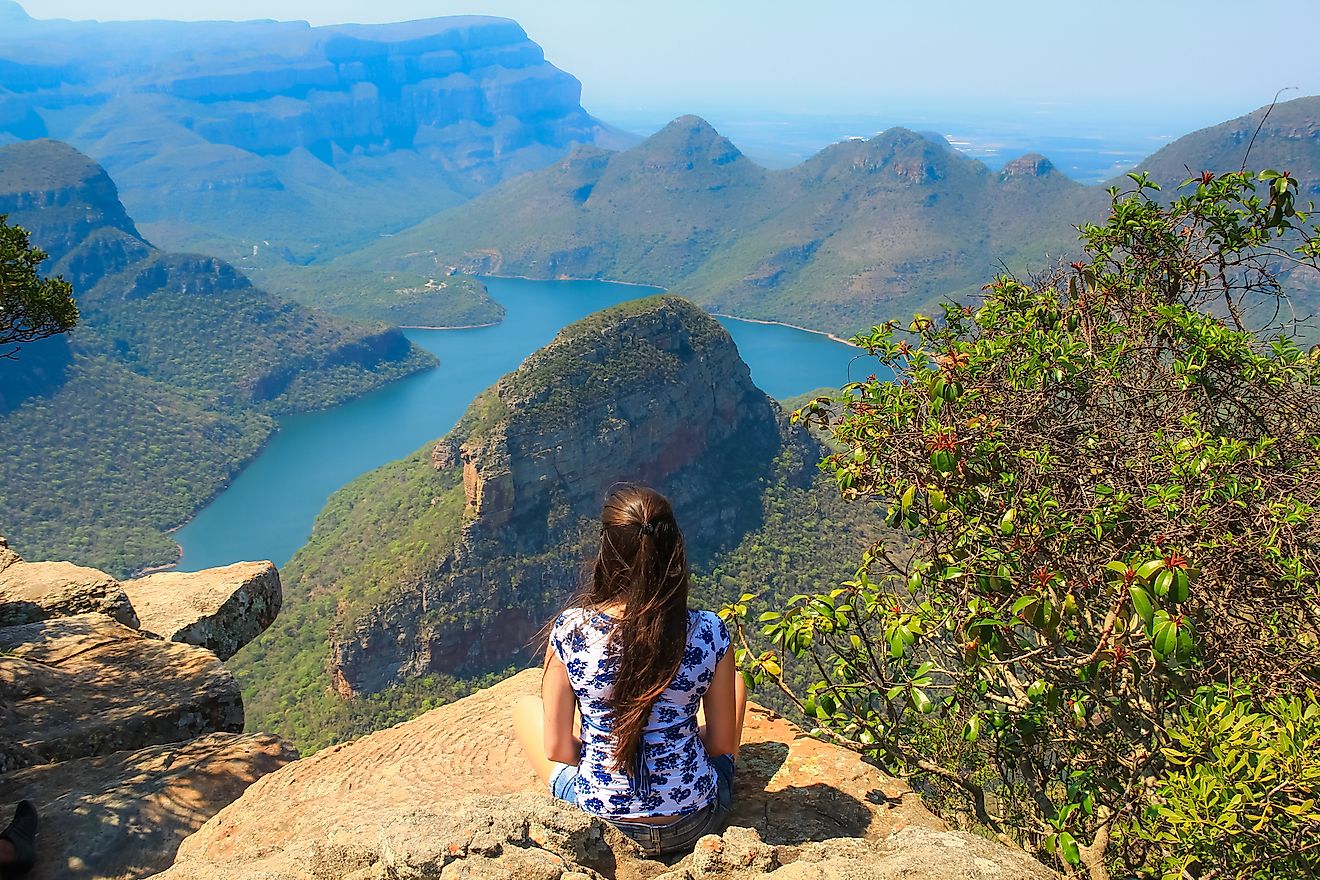 Unparalleled for its natural beauty, Blyde River Canyon is one of the most popular tourist destinations in northern South Africa. It boasts the second largest canyon on the continent, and the third largest in the world. Tourists can take scenic driving routes or hiking trails to any of the panoramic checkpoints for a truly breathtaking view of lush greenery, waterfalls, rivers, and towering rock formations. Game viewing hides also allow tourists to observe wildlife such as primates, hippos, and crocodiles in their natural habitats. Other activities include horseback riding, hot-air ballooning, and white water rafting.
8. Drakensberg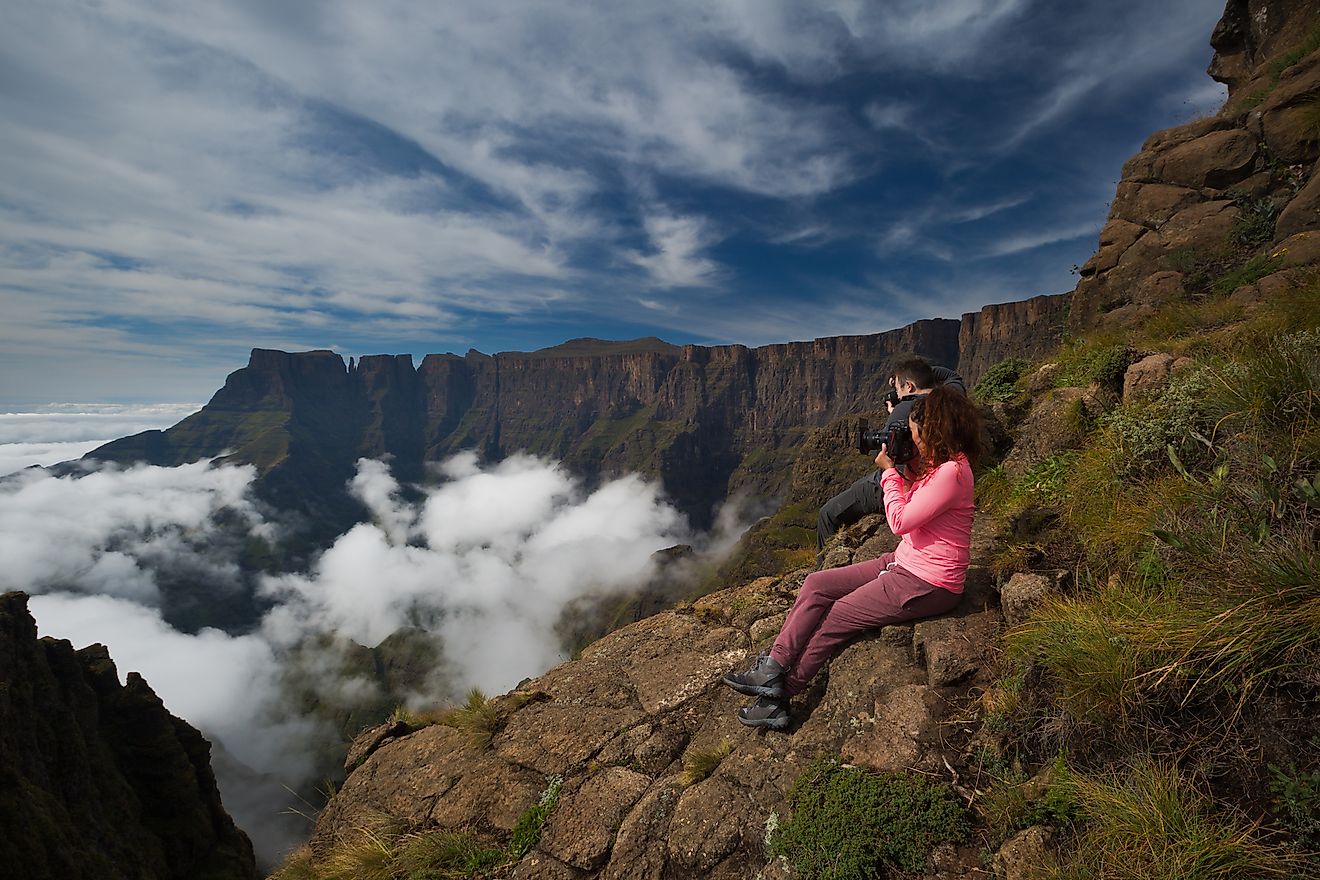 Drakensberg is the largest mountain range in South Africa, with peaks exceeding 3,000 meters. In the summer, it is bursting with life. Tourists can hike or climb the mountains, as well as parasail above or raft below. Scattered about are approximately 35,000 examples of San rock art, early paintings done by various indigenous groups. With a name that means mountain of dragons, it is easy to understand why Drakensberg inspired J.R.R. Tolkien to create the Misty Mountains in his fictional Middle-Earth.  
7. The Garden Route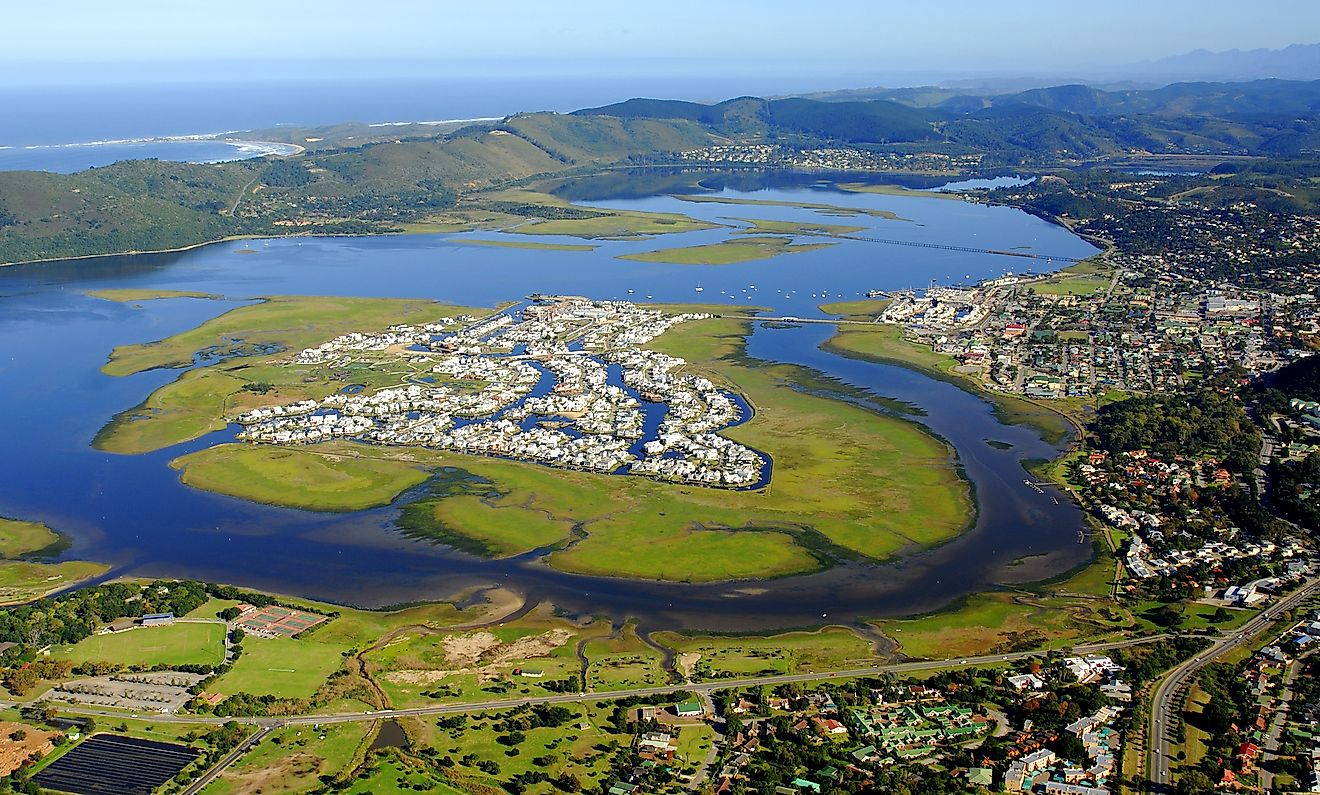 Considered one of the most beautiful regions in South Africa, the Garden Route stretches over 124 miles along the country's southeastern coast. Marvel at lush green hills, charming seaside towns, sparkling lagoons, and coastal cliffs. It takes approximately half a day to drive through, but with plenty to do such as hiking, whale watching, cave exploring, and sunbathing, it is recommended that tourists stay anywhere between three to fourteen days. Just be sure not to miss out on the ostrich farm!
6. The Golden Mile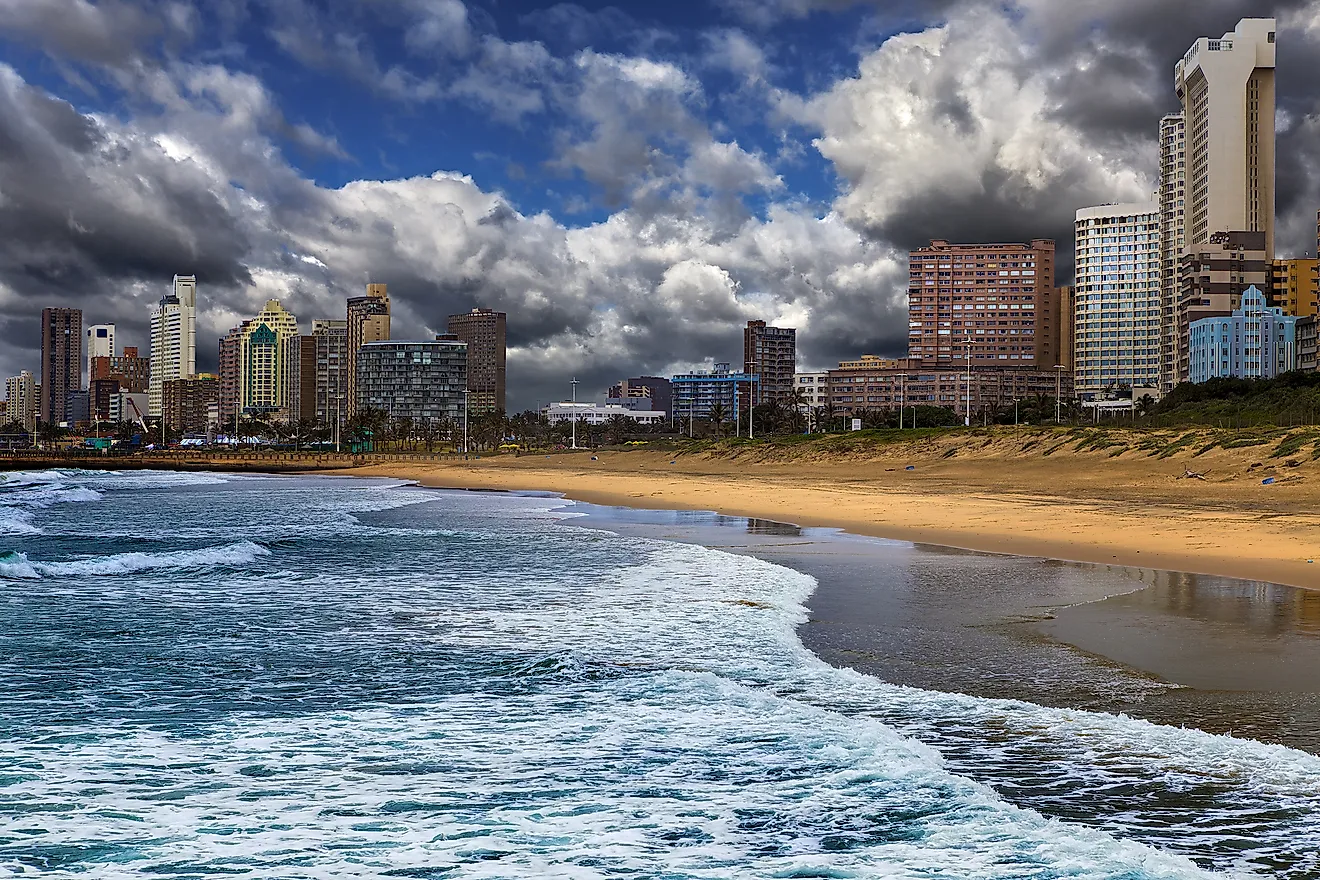 The Golden Mile is a waterfront promenade with a Miami twist located in the South African city of Durban. This long stretch of coastline is a hotspot for sightseers, swimmers, surfers, and sunbathers. Stroll on the warm sand or rent a bike and journey along the paved walkway. Tired of the beach? There are plenty of other things to do. Visit the skate park, uShaka Marine World, or Mini Town, a to-scale replica of Durban. Along the Golden Mile, there is something to see or do for the whole family. 
5. Hermanus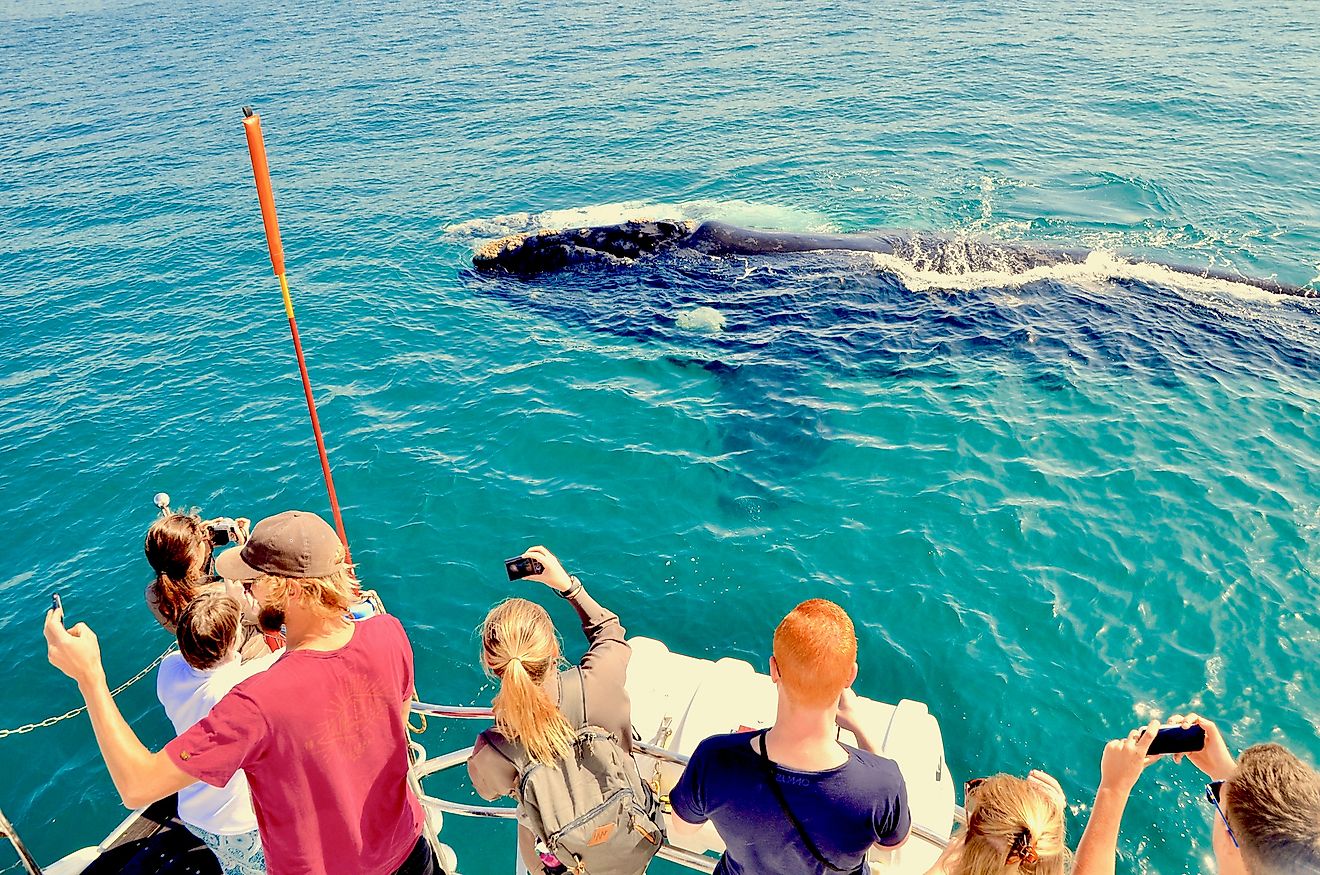 Hermanus is a town located on the southern coast of South Africa. Tourists can spend the day hiking, horseback riding, fishing, or sunbathing; however, Hermanus is most known for being one of the best spots in the world to whale watch. Every year, whales come right up to the coast to give birth. Hermanus also hosts an annual Whale Festival at the end of September to celebrate the season and to recognize the town's ecotourist practices.
4. iSimangaliso Wetland Park
Spanning 173 miles, iSimangaliso Wetland Park is South Africa's third largest protected area. Known for its unique landscape, it connects eight different ecosystems, including coastal dunes, swamplands, savanna, and even coral reefs. It is home to more than 526 species of birds as well as an eclectic mix of other wildlife. It is also where tourists can see Africa's highest concentration of hippos and crocodiles. UNESCO declared it a World Heritage Site in 1999. 
3. Kgalagadi Transfrontier Park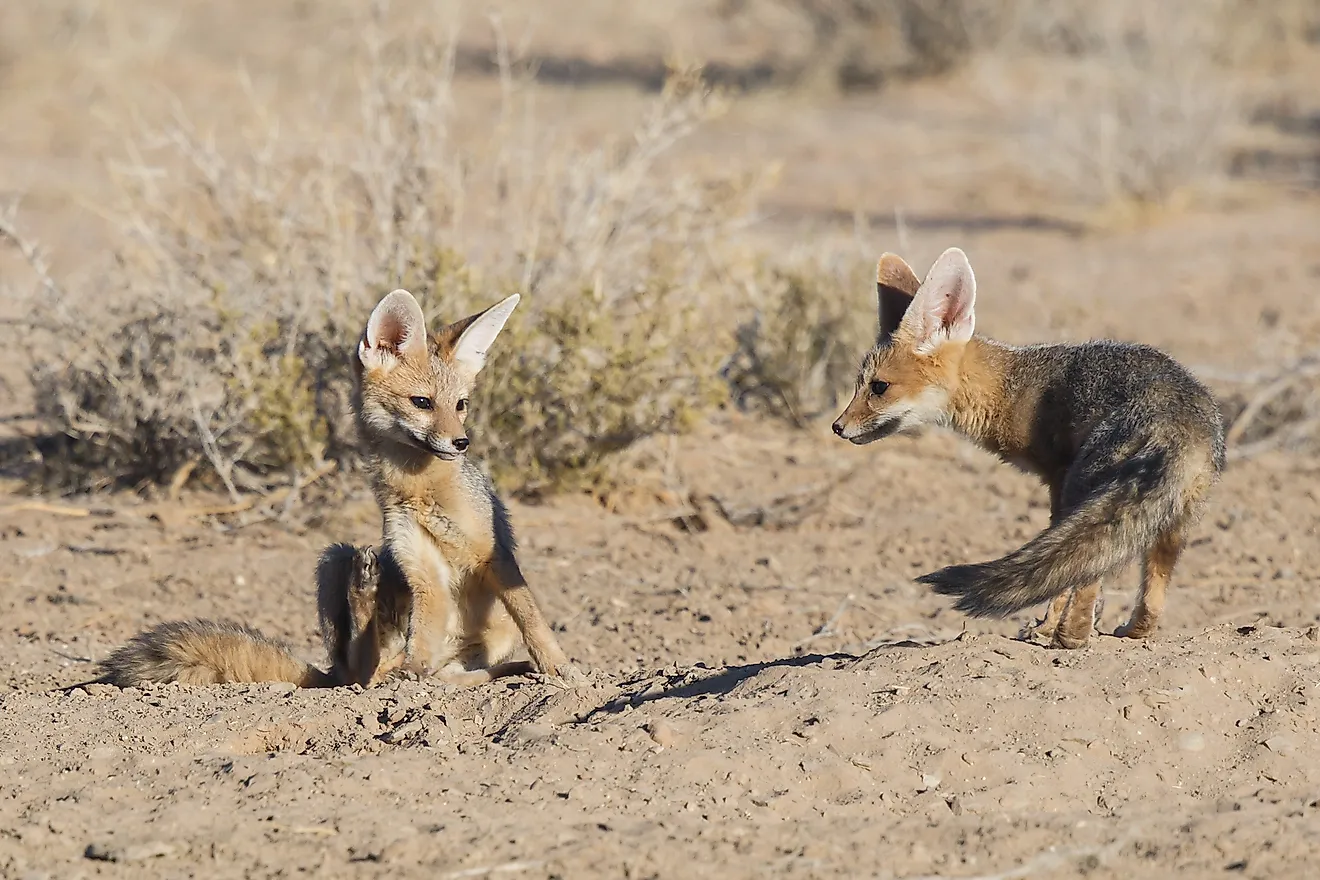 Kgalagadi Transfrontier Park is one of the largest wildlife conservation areas in the world. With the merging of Kalahari Gemsbok National Park in South Africa and Gemsbok National Park in Botswana, it became Africa's first officially declared transfrontier park in 2000. Its landscape is marked by vast grasslands, red dunes, and camel thorn trees. Some amazing animals roam the land, including gemsbok, hyenas, cheetahs, and the black-maned Kalahari lion. Kgalagadi Transfrontier Park is also a must-visit for birders.
2. Robben Island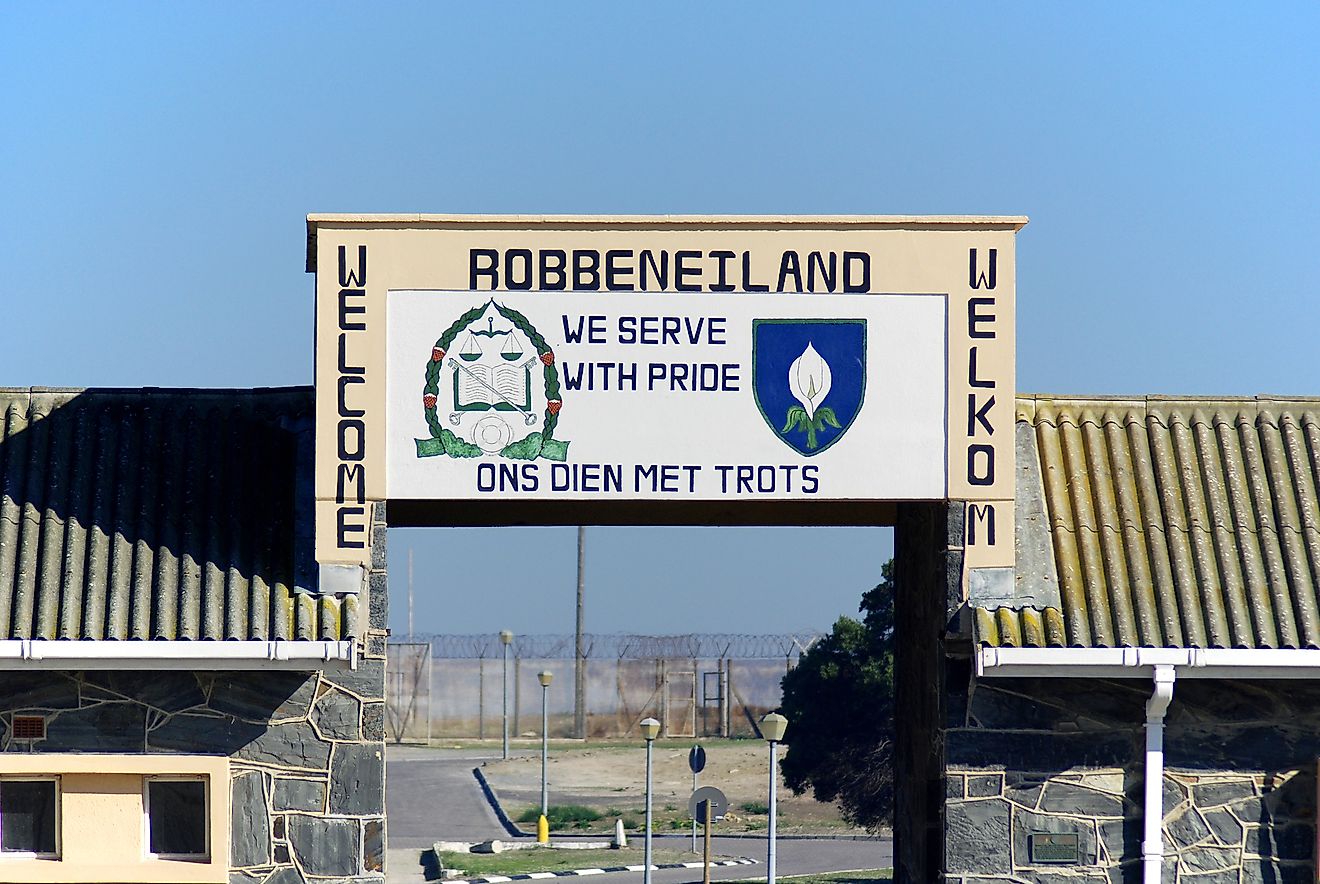 Robben Island is located in Table Bay, approximately 4.3 miles west of the coast of Cape Town. Among other things, the island had been used as a prison for over 300 years. It is perhaps most popularly known as the place where Nelson Mandela spent eighteen of his 27 years imprisoned. It was finally shut down in 1996 after the end of apartheid—institutionalized racial segregation. Today, it is used as an educational tourist spot where guides, often ex-prisoners themselves, share their experiences staying on Robben Island. UNESCO declared it a World Heritage Site alongside iSimangaliso Wetland Park in 1999.
1. Stellenbosch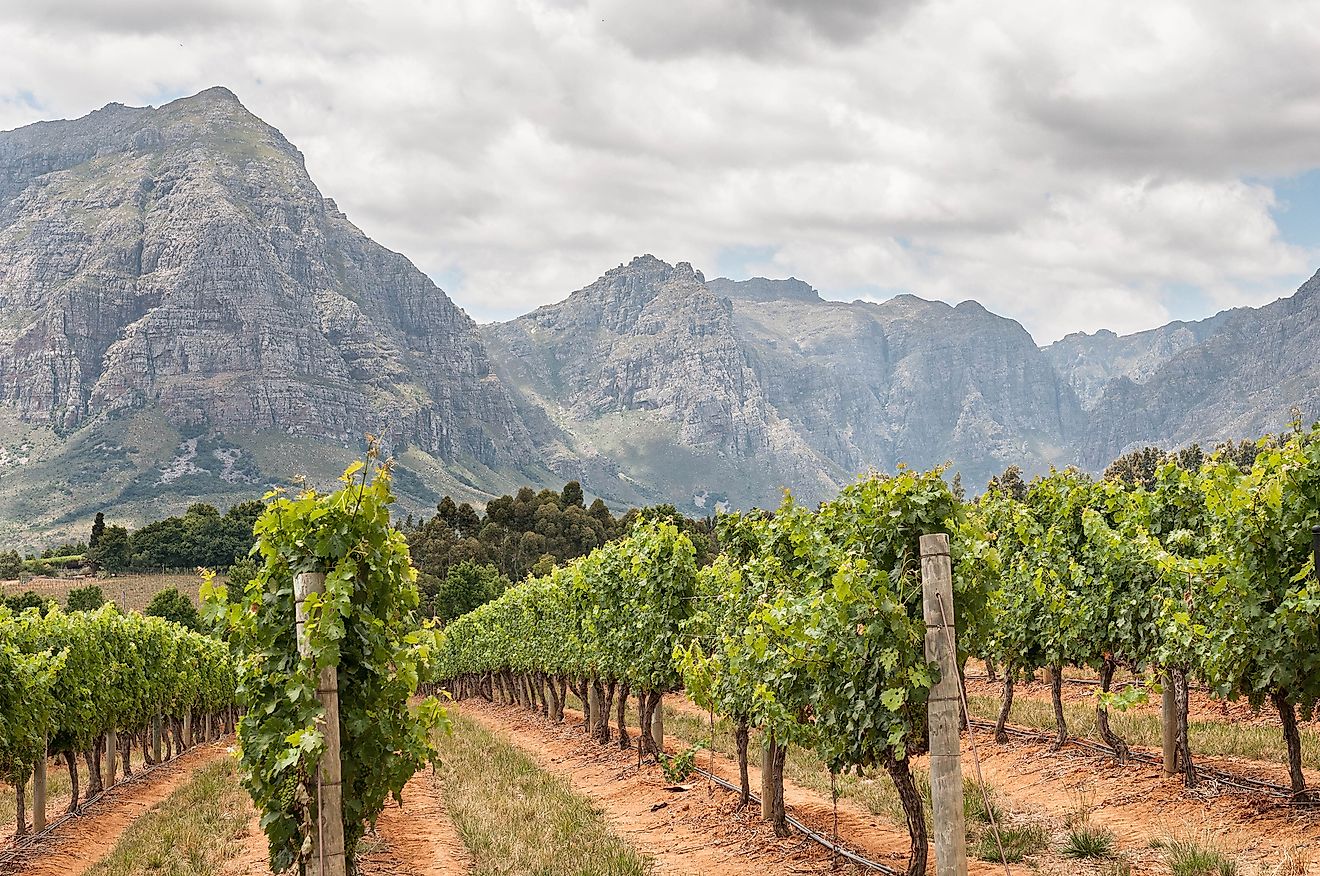 Stellenbosch is located approximately 31 miles east of Cape Town. It is the second oldest town in South Africa, as well as being one of the best preserved from the time of the Dutch East India Company. It boasts some of the best restaurants and cafés in the country and is home to a cornucopia of hotels, boutiques, art galleries, and museums. With over 200 wine and grape producers, Stellenbosch is also the main hub for South African viticulture. Today, it is a university town, so it has a youthful energy about it.