Travel
Pristine Lakes in Canada You Must Visit
With so many lakes to choose from, it is hard to decide which one to visit this summer. Read on below to see a roundup of some of Canada's most pristine lakes.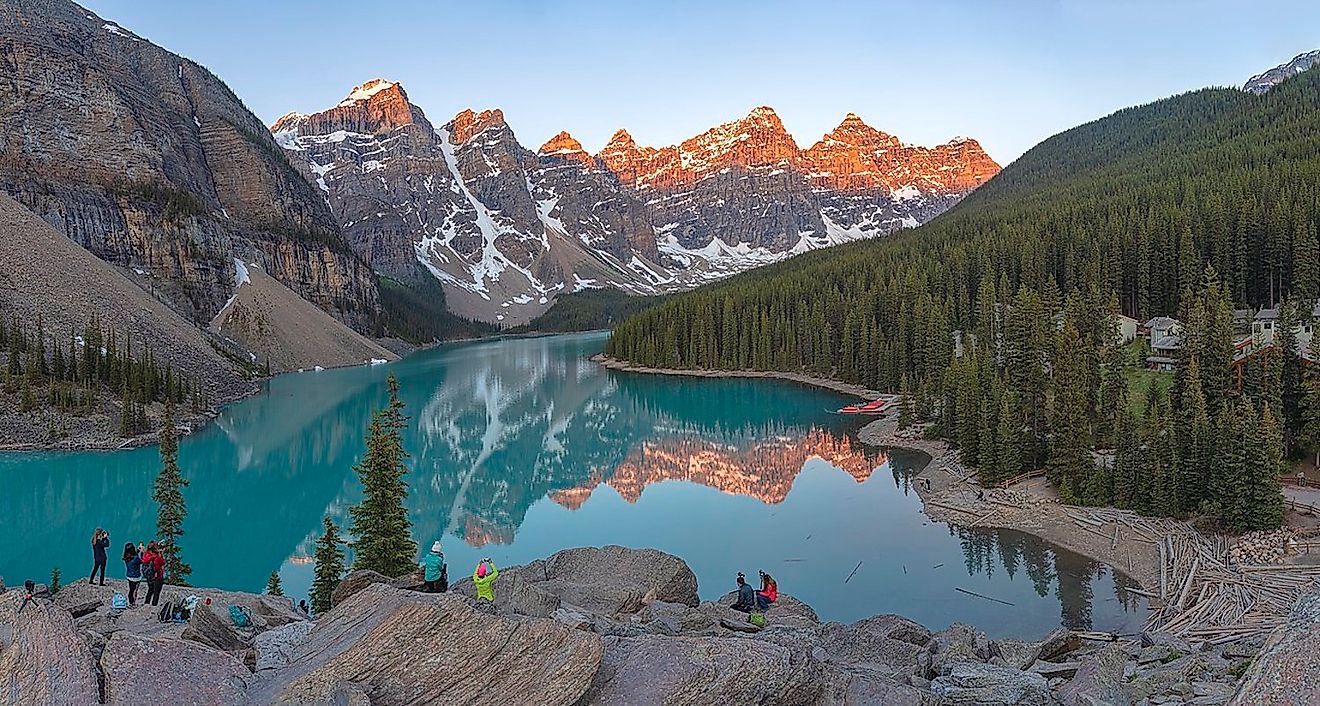 Canada is famous for its incredible landscapes, especially its lakes. Canada's lakes are particularly special as five of them make up the country's Great Lakes system. The Great Lakes span a distance of 95,000 square miles, creating the world's largest series of interconnected freshwater lakes.
With so many lakes to choose from, it is hard to decide which one to visit this summer. Read on below to see a roundup of some of Canada's most pristine lakes.
5. Lake Superior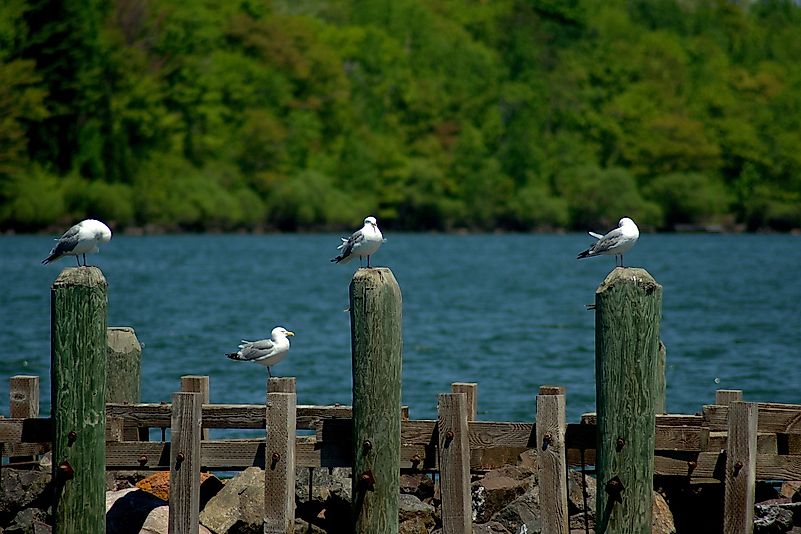 With a surface area of 31,700 square miles, Lake Superior holds the title of the world's largest freshwater lake. Enjoy the great outdoors with a wander along Lake Superior's shoreline or paddleboard on the emerald blue waters for a unique perspective of the surroundings. Hiking enthusiasts will be spoilt for choice with a large number of trails available - scramble up cliffs and stroll along river valleys. Overnight treks are also available for those who want to try something different. Discover the north shores of Superior by car on a once-in-a-lifetime driving tour. Begin in the west at Thunder Bay and end up at Sault Ste. Marie in the east; stop at phenomenal viewpoints along the way.  
4. Lake Louise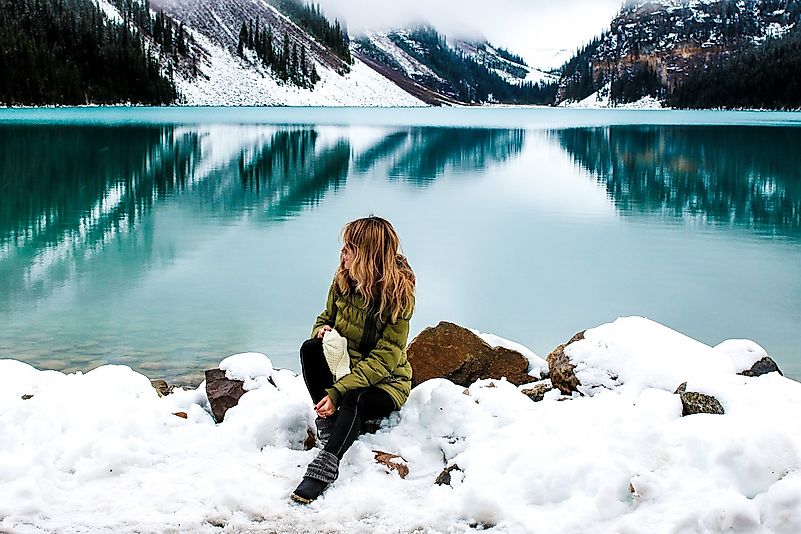 Situated in Alberta's Banff National Park and tucked among the Canadian Rocky Mountains, the ethereal Lake Louise has been plucked straight from a fairy tale. The waters are pure turquoise and standing in front of imposing peaks that are backlit by the sun is incredibly humbling. Visit Lake Louise in the summer to enjoy the numerous hiking trails, watch wildlife scamper through the deciduous forest or hire a kayak and glide across the silk smooth lake surface. The wintertime at Lake Louise is magical, too. There is a total of 7,700 acres of skiing terrain with slops catering to beginners and seasoned professionals.
3. Emerald Lake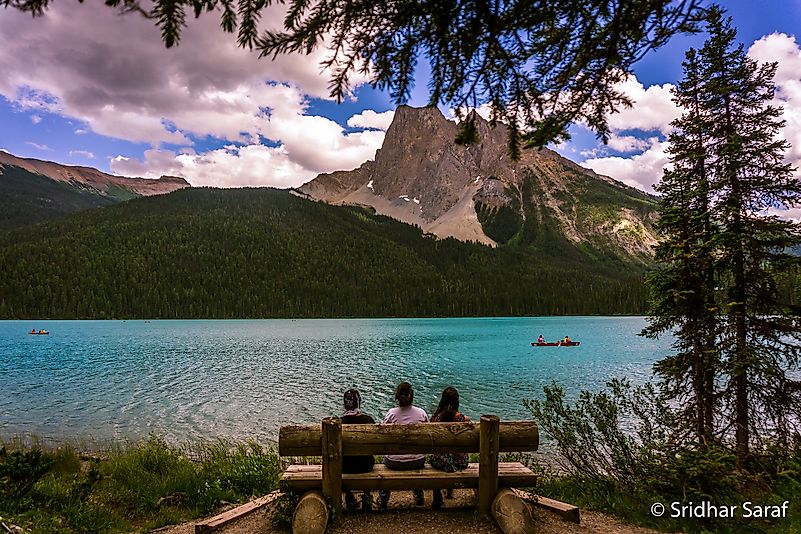 Emerald Lake is located in Yoho National Park, British Columbia. Explore the pristine shores as you hike around the lake; Michael glacier and undulating mountains serve as a dramatic backdrop. Keep an eye out for the wildlife that makes its home here. Bald eagles and ospreys swoop overhead and moose lazily graze in the woodland. Visit in the summer and rent a rowboat for an afternoon on the water or, if you are feeling brave, take a dip in the lake – brace yourself as it is very cold! Take lunch at one of the many picnic spots and commemorate your trip with a souvenir from the gift shop.
2. Abraham Lake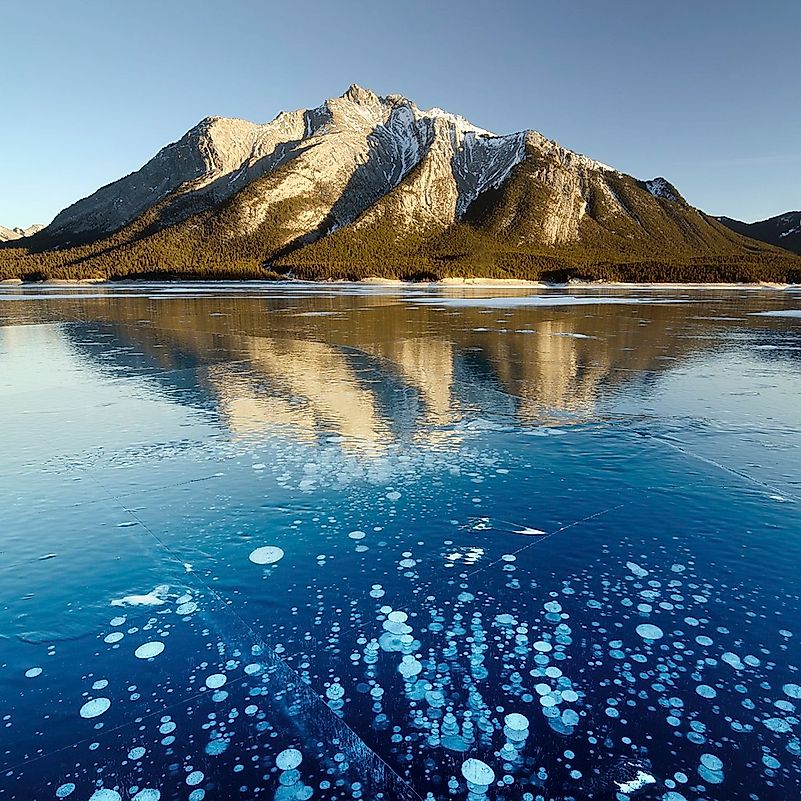 Find Canada's unique lake in the North Saskatchewan River, Alberta. Although this is a manmade lake, it is nothing short of beautiful. But the impeccably blue waters have something that sets them apart from the rest of Canada's glacial lakes: the bubbles. When organic matter falls to the bottom of the lake, bacteria feed on it and release methane gas causing the iconic bubbles that make this lake so stunning. The best time to see the bubbles at Abraham Lake is from December to January when the ice is crystal clear. If the ice is thick enough, you can walk on the surface to take photographs. For safety reasons, it is best to go with a tour guide.
1. Moraine Lake
The luminescent waters of Moraine Lake will truly take your breath away. The blue-green water gets its color from light refracting off the fine particles of rock that flows into the lake as glaciers melt. Moraine is surrounded by the best of nature's landscapes; waterfalls, mountains and rock piles are yours to discover. Expend some energy with a hike in the summer or cross country skiing in the winter. Or, sit back and bask in the rugged grandeur of the nearby snow-capped peaks. You will find Lake Moraine in the Valley of the Ten Peaks in Banff National Park, Alberta.
About the Author
 Steph is a British-born-Lisbon-based writer who loves to travel. She enjoys exploring towns and cities in all four corners of the world. 
This page was last updated on March 29, 2020.
Citations
Your MLA Citation
Your APA Citation
Your Chicago Citation
Your Harvard Citation
Remember to italicize the title of this article in your Harvard citation.