7 Jaw-Dropping Photos That Prove Alberta is Canada's Most Underrated Province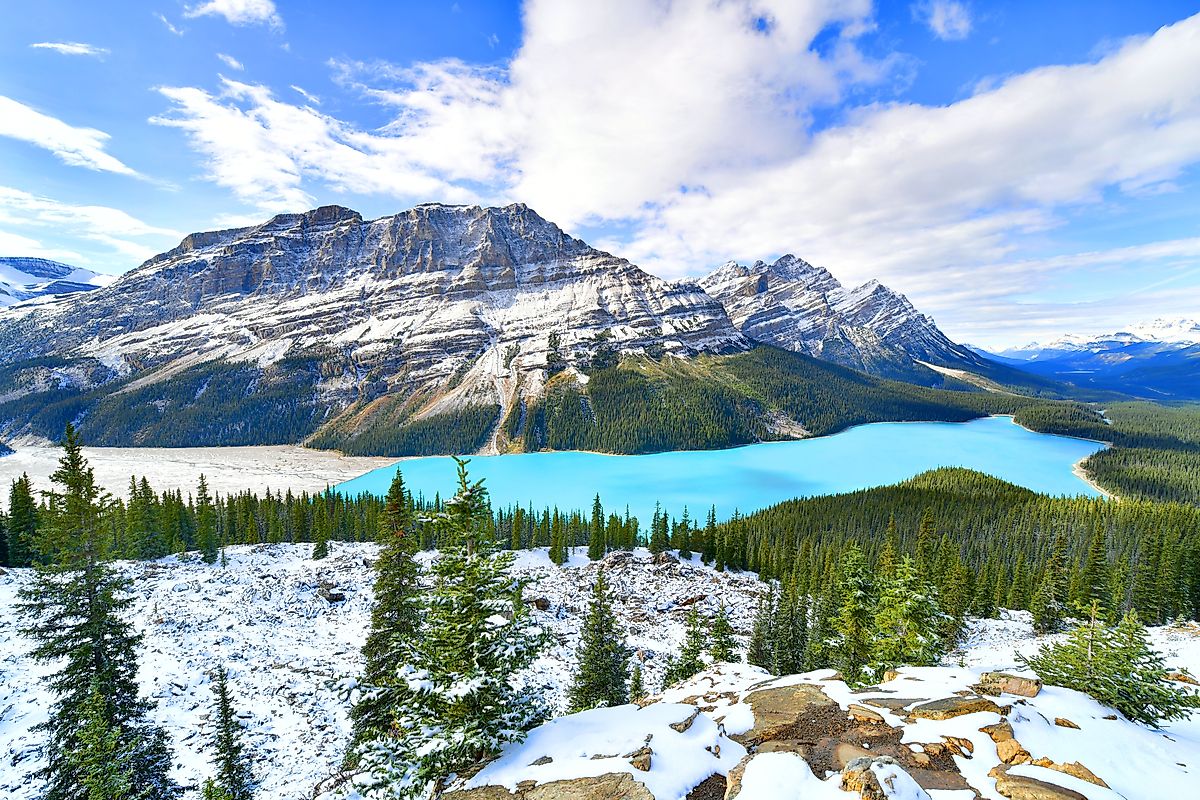 Canada is a big country – the world's second-largest, in fact. While there are sights to see coast to coast (to coast!), sometimes the poor 'ole prairie provinces can get a bit overlooked.
If you associate "Alberta" with shapeless flatlands, you're not alone. Within Canada, the central-western provinces are known as the country's "breadbasket" thanks to an abundance of farms and wheat fields. Worldwide, many travelers flock to more-recognizable destinations like Vancouver or Toronto. However, there is so much more to Alberta than grain silos and meadows. Some of it is simply otherworldly. Allow us to demonstrate:
1. Peyto Lake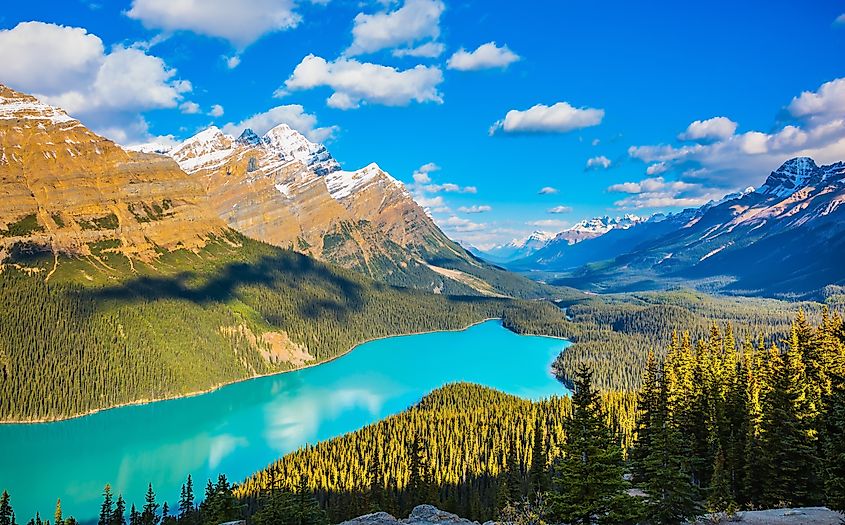 Compared to its famous neighbors of Lake Louise and Moraine Lake, Peyto Lake is less visited and less photographed. However, it still features those same sweeping azure blue views that the mountain lakes of Alberta are known for. The reason for this is that they are fed by glacial sediment.
2. Wood Buffalo National Park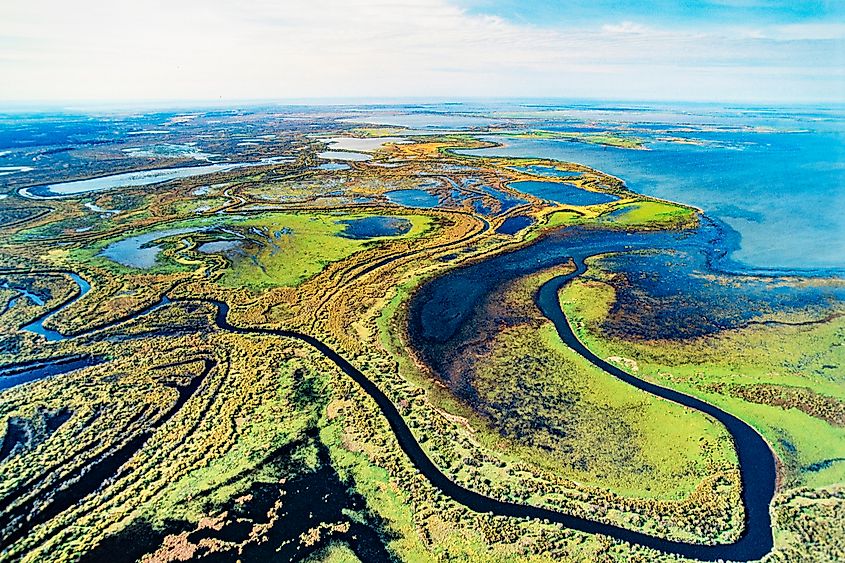 Wood Buffalo is a land of extremes. It is the largest national park in Canada, and the second largest in the world. To put it into perspective – just the park alone is bigger in area than all of Switzerland! It is also the world's largest dark sky preserve, and was once home to the world's largest record beaver dam. Inhabited by Indigenous peoples since at least the last Ice Age, it has been a national park since 1922.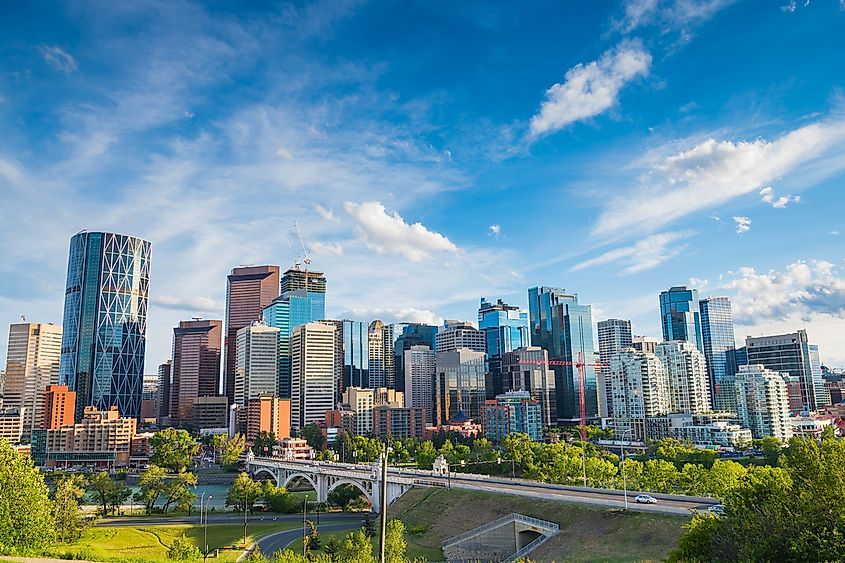 Did you know that Alberta is home to Canada's fourth most populated city? And that that very city has one of the largest skyscraper collections in the country? Once a sleepy oil town, Calgary experienced a boom that started in the 1980s and resulted in a huge influx in tall buildings. Even aside from natural attractions, Alberta still has plenty to offer, and a peak at the Calgary skyline is worth a stop.
4. Icefields Parkway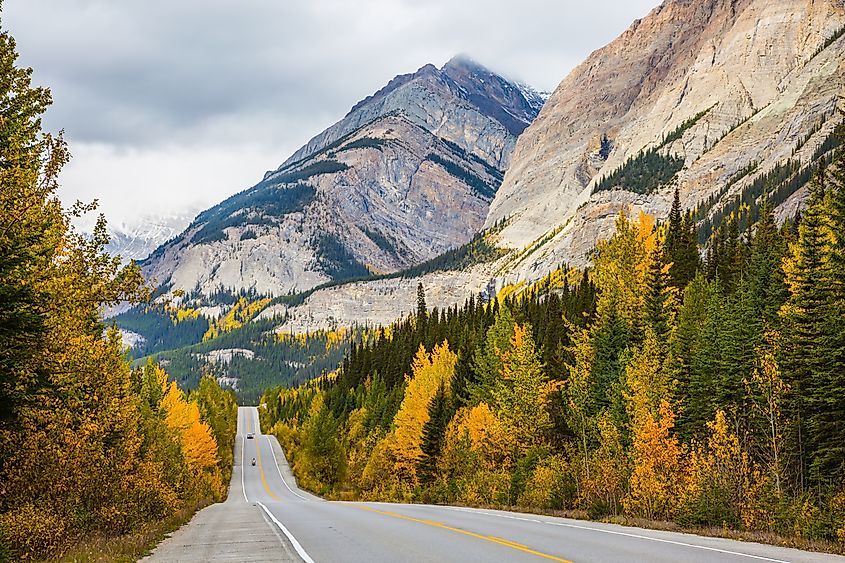 A journey along the Icefields Parkway is absolutely legendary! This winding road takes travellers between the resort towns of Lake Louise to Jasper. The most famous stop along the way is definitely the Columbia Icefield, the largest of its kind in the Rocky Mountains.
5. Farmlands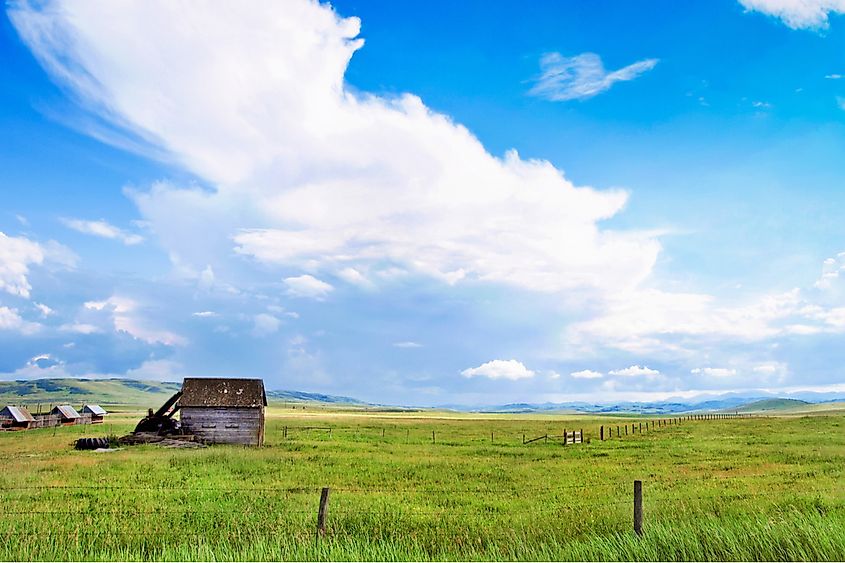 Earlier we may have said that Alberta is more than just its farms – but its farms are worth a mention! It is estimated that Alberta is home to 31% of the farms in Canada. There are an estimated 70,000 farmers working in the province.
6. Dinosaur Provincial Park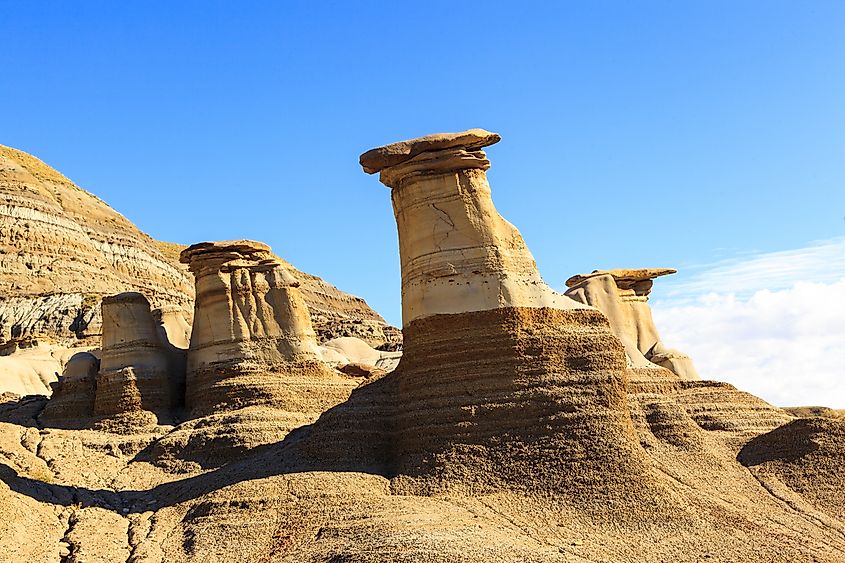 Badlands, in Canada? You better believe it! Dinosaur Provincial Park is found around two and a half hours from Calgary. It also happens to be one of the world's best collections of dinosaur fossils. Over history, 58 different species of dinosaurs have been discovered within the park's parameters! The park is also known for its landscape, which is unique in Canada for featuring desert features like hoodoos. A must visit for any geology or archaeology enthusiast! Or, you know, anyone who thinks that dinosaurs are pretty cool.
7. Johnston Canyon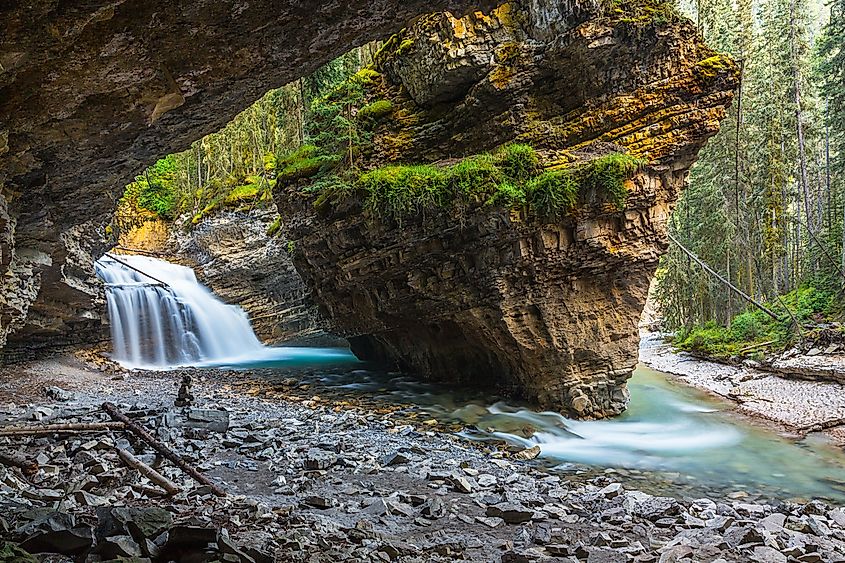 Johnston Canyon is a popular tourist attraction within Banff National Park. The canyon was notably formed by the process of erosion over thousands of years. It is a well-known hiking attraction, where visitors can view its multiple "ink pots", which are small pools that have a unique color as a result of being spring-fed.