Largest Peaceful Public Gatherings In World History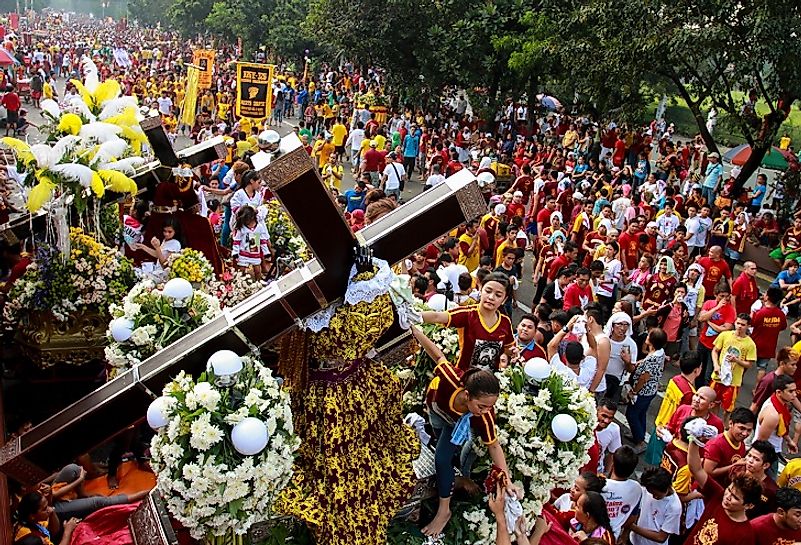 Historic events often start as mere public gatherings, with some of these gatherings being chaotic and violent, while others are peaceful. Any major city or town will almost always have venues for the surrounding populace to congregate in, such as parks, city streets, churches, auditoriums, and schools. Public gatherings that seek change usually are held in bigger venues still, which may themselves accommodate a million or more people at once. Some public gatherings can reach up to 20 million people and over, as you will see below. These public shows of support are usually religious in nature, and funerals of well known public figures may also attract massive throngs of mourners. Some are annual events, while a some others, such as funerals and weddings, are but one-time happenings. Others may repeat in periods of every decade or so or even longer. Determining the number of people in any such event often requires a closer scientific look, whiuch may involve analyzing video images or event photographs to extrapolate an attendance count. Experts can then proceed to a head count to determine the density of attendees based on other venues with an already accurate count. This method only shows an estimate of people in any given event, and therefore not a 100% accurate count down to the very last person. This too is the case for the peaceful gatherings to make our list.
7. Pope John Paul II-led Mass, Manila, Philippines (5 million people, January 1995)
The Pope John Paul II-led Mass celebrated in Manila, Philippines, was attended by about 5 million people in January of 1995. In fact, Pope John Paul II had first visited the country in 1976, when he was still Archbishop of Krakow, Poland. The 1995 papal visit was the third one after the one in February of 1981, which was itself to beatify the first Filipino martyr, Lorenzo Ruiz. The 1995 papal visit coincided with World Youth Day being held in Manila, and, at its closing ceremonies, the pope celebrated with a three-and-a-half-hour-long mass that was attended by more than five million Filipinos, other Asians, and international visitors to the convention. The 1995 papal visit had many goals in and of itself. Along the way, John Paul II visited several Filipino islands and their communities, and also addressed other Asian countries, hoping to visit them. The most attended papal visit up to that time happened in this very event.
6. Black Nazarene Parade, Manila, Philippines (5.5 million people, January 9, 2015)
The annual Black Nazarene Parade celebrated in Quiapo, Manila, Philippines was attended by about 5.5 million people on January 9, 2015. This yearly religious procession happens twice a year. The first one is celebrated on January 9, a feast day of the Black Nazarene involving the translacion, and the second one occurs on Good Friday during the Lenten Week. The tradition began in the 17th Century during the Spanish colonial occupation of the Philippines. The black statue of Christ, carrying a cross and dressed in finery, is housed in the Saint John the Baptist Church in the Quiapo district of Manila. It is said to have performed healing miracles to many who come and really needed it.
5. Pope Francis-led Mass, Manila, Philippines (6.5 million people, January 18, 2015)
The Pope Francis-led Mass, also celebrated in Manila, Philippines, was attended by about 6.5 million people on January 18, 2015. As the only Roman Catholic country in Southeast Asia, the Philippines enjoys papal visits on a regular basis. Its 80 million Catholics are always eager to welcome the Pope, although some do so only while watching his arrival on television, in addition to the several million Filipinos who crowded and massed in Rizal Park in Manila to see and attend the papal mass in person. It was also a mass remembering the victims of Typhoon Haiyan, which devastated the country in 2013. As the weather seemed to bless the huge mass of people attending the mass with its light rain, the Pope rode in and out on his "Pope-mobile" being cheered by the pedestrian multitudes.
4. Pilgrimage to Al-Kadhimiya Mosque, Kadhimiya, Iraq (12 million people, April, 2015)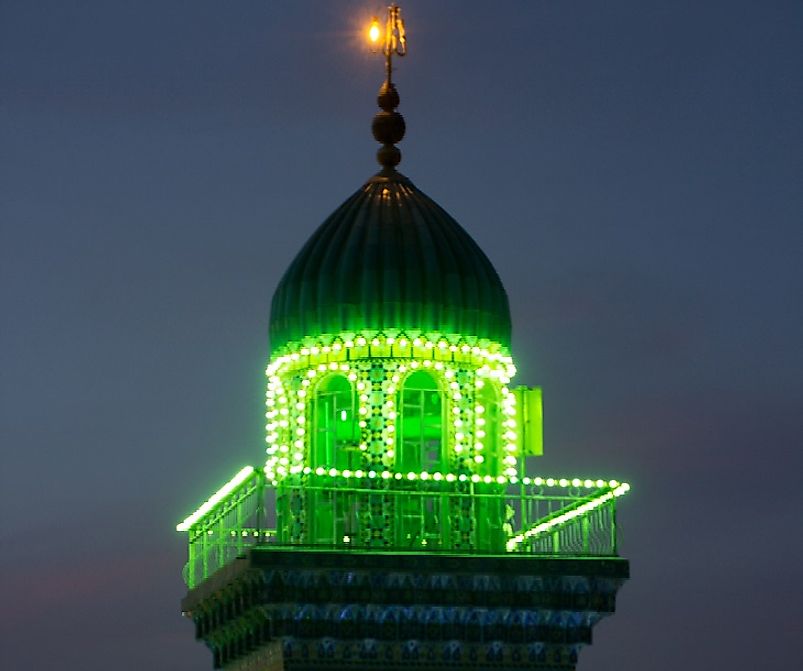 The Pilgrimage to the Al-Kadhimiya Mosque in Kadhimiya, Iraq was attended by about 12 million people on April, 2015. The mosque is located in the northern part of Iraq, and the Shiite Muslims consider it as a holy site. The significance of the mosque as a place of pilgrimage is an important one to Muslims around the world. The mosque contains the shrines to the tombs of two holy Shia Imams. Namely, these are the seventh Twelver Shi'ah Imam, Musa al-Kadhim, and the ninth Twelver Shi'ah Imam, Muhammad at-Taqi. Two Muslim scholars are also buried inside the mosque, these being Shaykh Mufid and Shayk Nasir ad-Din Tusi. Muslims all over the world consider this mosque as the third holiest in Shia Muslim. The Al-Kadhimiya Mosque Clock Tower (pictured) magnificently lights up by night.
3. Funeral of C.N. Annaduri, Tamil Nadu, India (15 million people, February, 1969)
The Funeral of Conjeevaram Natarajan Annadurai, which was held in Tamil Nadu in India, brought together about 15 million people at once in February of 1969. Annaduraiwas a former Chief Minister of Tamil Nadu, in southern India, his habitual tobacco chewing was held responsible for his death. He was a popular writer and orator, and also starred in his own plays before entering political life in his home state. One of his more important accomplishments was making Tamil the official language of his home state. Annaduraistarted out as a school teacher, journalist, and editor. He began his political career as a member of the Dravidar Party, but later helped form another political party, and he was imprisoned several times for government protests. Finally, in 1967, he was elected to his position as Chief Minister. He left a legacy of great political achievement, and several organizations and institutions were named after him.
2. Arba'een Pilgrimage, Karbala, Iraq (26 million people, December 4, 2015)
The Arba'een Pilgrimage, in Karbala, Iraq, was last attended by 26 million people from 60 countries on December 4, 2015. This religious significant event revolves around the anniversary of the martyrdom of the third Shiite Imam, Imam Hussein. These millions of pilgrims are from the Shiite sect, and many women. These come to the Holy City of Karbala to attend the mourning ceremony for the Imam Hussein. The majority of these pilgrims walk to Karbala from Baghdad and Najaf to partake in the sacred event. The event is an annual event that brings over 10 million people to the pilgrimage site each and every year.
1. Allahabad Kumbh Mela, Prayag, India (30 million people, February 10, 2013)
The Allahabad Kumbh Mela, in Prayag, India, was attended by about 30 million people on February 10, 2013. This all-important religious pilgrimage event is held every 12 years, and its exact designated date is assigned by the Hindu Astrological chart. The pilgrims bathe themselves to free themselves from sin in the banks of the Ganges River in Allahabad, India. The last event took place in 2013, and the succeeding event will come in 2025. This particular Mela is celebrated with three other fairs that occur alternately in 6 years, and even a lesser, annual event. The Allahabad version is held in March. There are also many references as to the origin of the religious festival. The most significant one is from Hindu teachings, which states that the deity Vishnu dropped the drink of immortality at four designated places, whose locations are said to be the same as those of the four festival locations today.