The Largest Companies in Sweden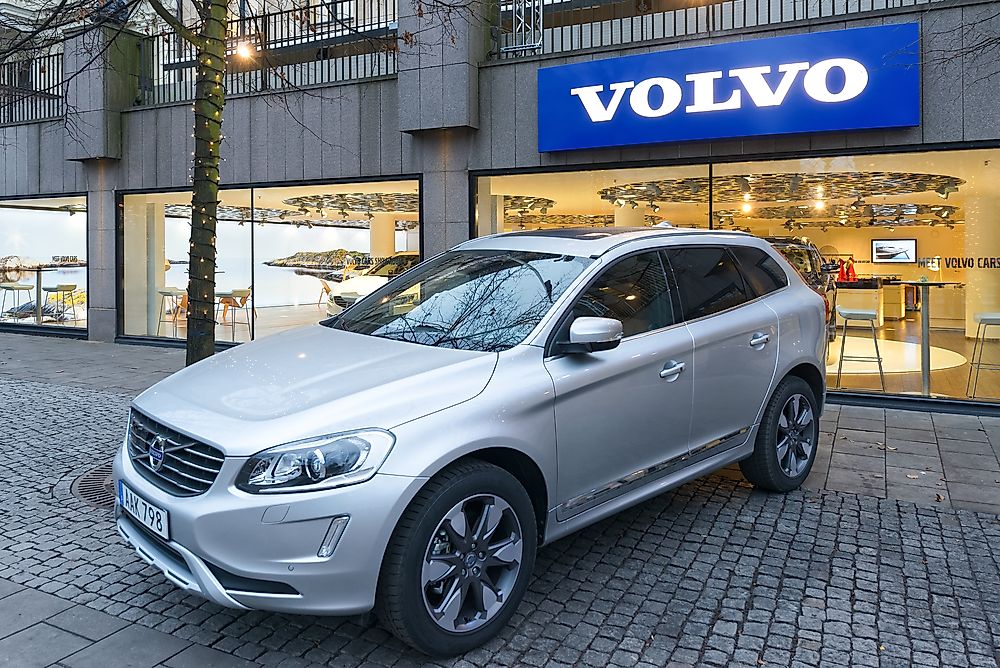 Swedish companies have, over the decade, dominated the list of the largest companies in the Nordic countries. Sweden has some of the most successful companies with a global reach. The country's forward-thinking culture and a digitally connected economy have provided space for the growth and development of businesses. From 2008 to 2013, at least 20 Swedish companies featured in the Forbes Global 2000 list, the most of any Nordic country. Here are some of the largest Swedish companies shaping the world.
Largest Swedish Companies
Volvo
Volvo is the largest company in Sweden based on its annual revenue and turnover. It is also the 4th largest company in the Nordic region and 183rd largest in the world by revenue (2013 Forbes Global 2000). Volvo is popular for its station wagon that has become a family brand in most countries. The company's core activities are the production and sale of buses, trucks, and construction equipment. Besides, it also offers financial services and supplies industrial and marine drive system. Though founded in 1927, Volvo Group operates in 18 countries and has over 10,000 employees.
Ericsson
Ericsson is a telecommunication company known worldwide for its networks and mobile technology. Based in Stockholm, the company was founded by Lars Magnus Ericsson in 1876. Though it started as a family business, Ericsson now has close to 100,000 employees around the world. It has remained in the cutting edge due to its approach to innovation which has included partnerships with research institutions and universities around the world.
Skanska
Skanska is one of the global leaders in construction and project development. It is listed as the world's 5th largest construction company in the Construction Global Magazine. Skanska was founded in 1887 and has since worked on some of the high-profile projects including bridges, roads, hospitals, airports, offices, and buildings. Some of its projects include Mater Dei, MetLife Stadium, World Trade Center, and the Oresund Bridge
H&M
Hennes and Mauritz, simply known as H&M, is a clothing retail company popular for its trendy clothing for women, men, and children. The company has over 4,500 companies spread across 62 countries. H&M is the world's 2nd largest clothing retailer, behind Inditex. The company sells trendy clothes and accessories and also has several sub-brands in its stores. To ensure that the company maintains its image in the market, suppliers are always audited to ensure that they meet the company's code of conduct in terms of workplace safety and child labor.
Telia
Telia is a mobile network operator and mobile company based in Sweden and operates in several other countries such as Nordic countries, Northern and Eastern Europe, and South and Central Asia. The company was formed in 2002 following the merger between Telia and Sonera. As of 2013, the company has about 182 million mobile customers and 21,000 employees. It is now Baltic's and Nordic's largest mobile operator by customer base and revenue.
About Forbes Global 2000 Ranking
Forbes Global 2000 is one of the most popular company rankings in the world. It is an annual ranking of the largest public companies in the world based on four metrics, namely sales, assets, profits, and market value. For a company to appear on the Forbes Global 2000 list, it has to meet a cut-off point for at least one of the metrics. The cut-off value for each metric is set annually (adjusted annually).
Largest Companies in Sweden
| Rank | Company | Reveue (Billions) |
| --- | --- | --- |
| 1 | Volvo | 45 |
| 2 | Ericsson | 32.9 |
| 3 | Skanska | 17.2 |
| 4 | H&M | 16.3 |
| 5 | Telia | 15.1 |
| 6 | Electrolux | 14.7 |
| 7 | Atlas Copco | 13.6 |
| 8 | Sandvik | 13.6 |
| 9 | SEB | 13.5 |
| 10 | Svenska Cellulosa Aktiebolaget | 11.8 |