During World War I, the majority of horses in England were purchased to be used in the war. They were immediately being sent to the Western Front. Since the farmers still needed to work, they had to find new animals to replace these horses. The alternative they managed to find were elephants. Sounds exotic, and the story is quite impressive.
Many of these elephants were killed during World War I, but the exact number is unfortunately unknown. It is, however, weird to imagine Indian elephants calmly walking through England during the era of World War I. It is almost surreal, like a scene straight out of a movie.
Elephants In England
The elephants that were brought to England during World War I were used for multiple things. However, they primarily replaced horses. They had essential tasks and were being used to transport weapons and munitions, as well as various machines. Elephants could carry much more weight than horses, so they were perfect for these tasks.
One of the more famous elephants was Lizzie, and she worked at a traveling circus that was passing through Sheffield at the time. Once World War I broke out, they gave her a new assignment. An elephant previously used to entertain people was now a tool of war. Luckily she was not used in the frontlines, but only as a means of transport.
Exotic Animals Doing Mundane Tasks
Elephants were used for heavy labor and were often working with merchants that were dealing with scrap metal. Interestingly, they were not the only type of exotic animals that were working in Britain at the time. Camels were also used quite often to pull heavier loads. These camels probably came from similar places as Lizzie the elephant did.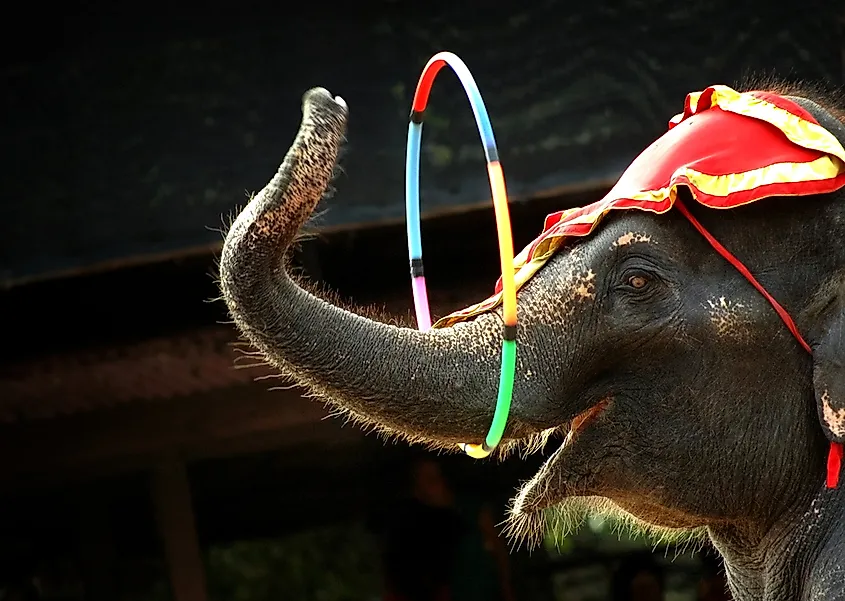 Other elephants were used to transport hay and plow fields. They replaced horses during the entirety of World War I. Newspapers at the time were filled with headlines about the elephants that were used to do the jobs of horses. Lizzie became a real star of the era, although some were skeptical of her actual usefulness.
Where Did They Come From?
Of course, much of the data is still unknown. While we do know that a lot of these elephants came from circuses, we do not know how exactly they ended up doing the work they did. These elephants were trained to be around people, so they were perfect for these jobs. Since the majority of the heavy horses were sent to the front as soon as the war broke out, elephants were the best possible replacement.
Reports of the time are filled with the wonder of seeing an elephant calmly walking down the streets of cities, doing mundane jobs. Lizzie was exceptionally well known, and there are multiple stories of peoples' interactions with her. One of them includes her using her trunk to steal someone's food through the window. Elephants were wearing specially designed boots while working these jobs, as to not injure their feet on metal scraps.
While the usage of elephants during World War I in Britain is not heavily documented, there is sufficient data that lets us see how and where they were used. While we do not know the exact numbers, especially the number of elephants that were killed, we managed to get a glimpse at a more lighthearted part of an otherwise awful period in human history.