World Facts
European Countries Generating the Most Waste
Denmark had the highest municipal waste of EU countries in 2017.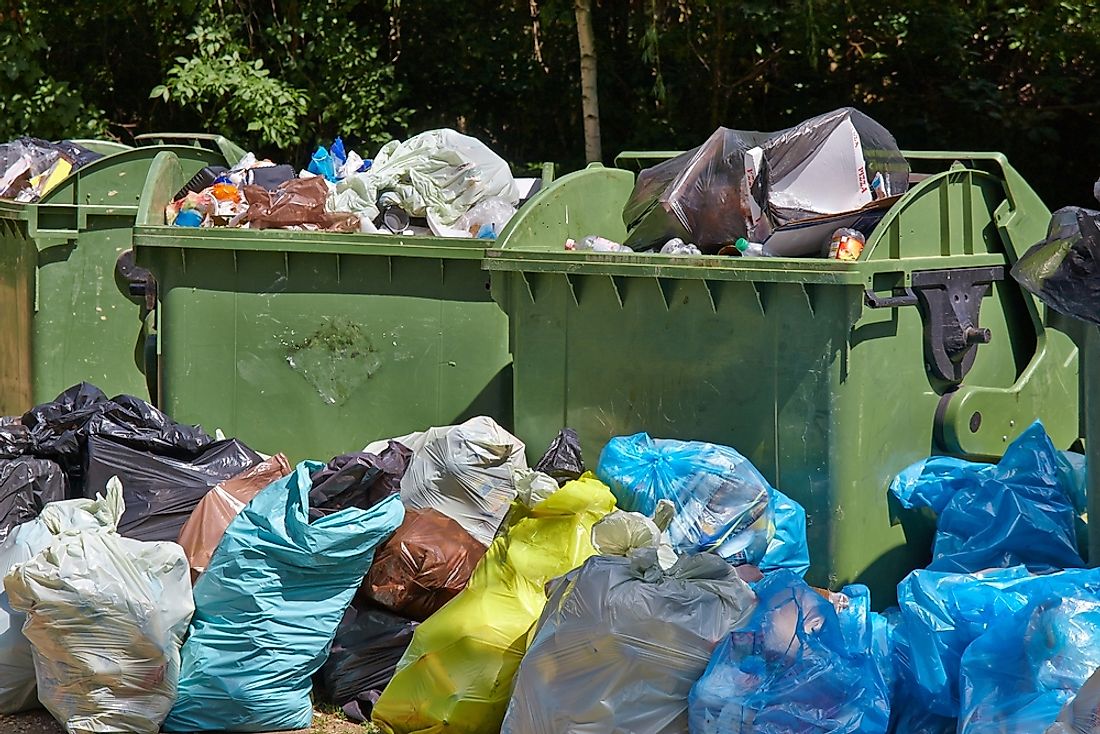 Waste generation is defined as the total amount of products or materials that get access into a waste stream before landfilling, incinerating, compositing, or recycling. This article will discuss the municipal waste generation in the European countries and the treatment trends according to the records in the European Union (EU) as from 1995 to 2016. Below is a summary of the top five European nations regarding waste generation.
Top Five European Countries Generating the Most Waste
It is essential to note that municipal waste in Europe only accounts for about 10% of the total waste generated in this continent when equated to the Waste Statistics Regulation data. However, the municipal waste is of great importance due to its high political profile and its complex characteristics that result from the wastes composition and distribution. The top five countries regarding waste generation in Europe are Denmark, Cyprus, Germany, Malta, and Luxembourg.
Denmark
According to the 2017 municipal waste statistics, Denmark was the leading country with the highest waste generation in kilogram per capita. Even though this country is the leading country in Europe regarding green energy, with about 15% of its power originating from biodegradable waste, it is also the leading country regarding municipal waste per person. In the year 2016, Denmark produced approximately 777 kilos of waste per person. Denmark is said to be the leading producer of municipal waste due to its high population (5.7 million people) and possibly because of its wealth as there is a correlation between trash and wealth.
Cyprus
Cyprus is the second leading country regarding municipal waste generation with around 640 kilos of waste per person. Cyprus lacks the proper facilities that are needed for waste treatment. For instance there no waste incineration plants in this country. Therefore, the only option is landfilling which takes approximately 80% of the waste generated.
Germany
The rate of waste generation in Germany has not been constant over the past years. For instance in 2014, the total municipal waste per person accumulated to around 618 kilograms. However, in 2017 this raised to about 627 kilos per capita. Germany is well known for its technology in waste management; it is estimated that currently 14% of the raw materials that are used in Germany are from recovered waste. In this country, households, public institutions, offices, and commerce mostly generate the municipal waste. The recycling rate of the total amount of waste produced in Germany has significantly remained unchanged between 2009 and 2014.
Malta
According to the 2015 statistics, the municipal waste in Malta is said to have reached approximately 269,316 tones, which corresponds to around 621 kilograms per capita. The waste collected during this time was disposed of through landfilling in the Ghallis landfill. Therefore, in this year, no municipal waste was composted since the waste generated was landfilled.
Luxembourg
Luxembourg is the fifth municipal waste producer in Europe. The statistics of the waste produced per capita varies in different years however, a rough estimate of 614 kilos per capita of waste is considered. The amount of waste being generated in this country has been increasing because of the growth of the country's gross domestic product. However, for the past years, there has been a significant reduction in municipal waste generation due to proper waste prevention measures that have been put in place.
Do The Statistics Vary?
The statistics obtained above regarding municipal waste generation vary in different years. However, there is a particular trend in the increase in waste generation in these countries due to the overall growth of the gross domestic product.
European Countries Generating the Most Waste
| Rank | Country | Municipal Waste (kg/capita) |
| --- | --- | --- |
| 1 | Denmark | 777 |
| 2 | Cyprus | 640 |
| 3 | Germany | 627 |
| 4 | Malta | 621 |
| 5 | Luxembourg | 614 |
| 6 | Austria | 564 |
| 7 | Netherlands | 520 |
| 8 | France | 511 |
| 9 | Finland | 504 |
| 10 | Greece | 498 |
This page was last updated on August 13, 2018.
Citations
Your MLA Citation
Your APA Citation
Your Chicago Citation
Your Harvard Citation
Remember to italicize the title of this article in your Harvard citation.