The Demographics of England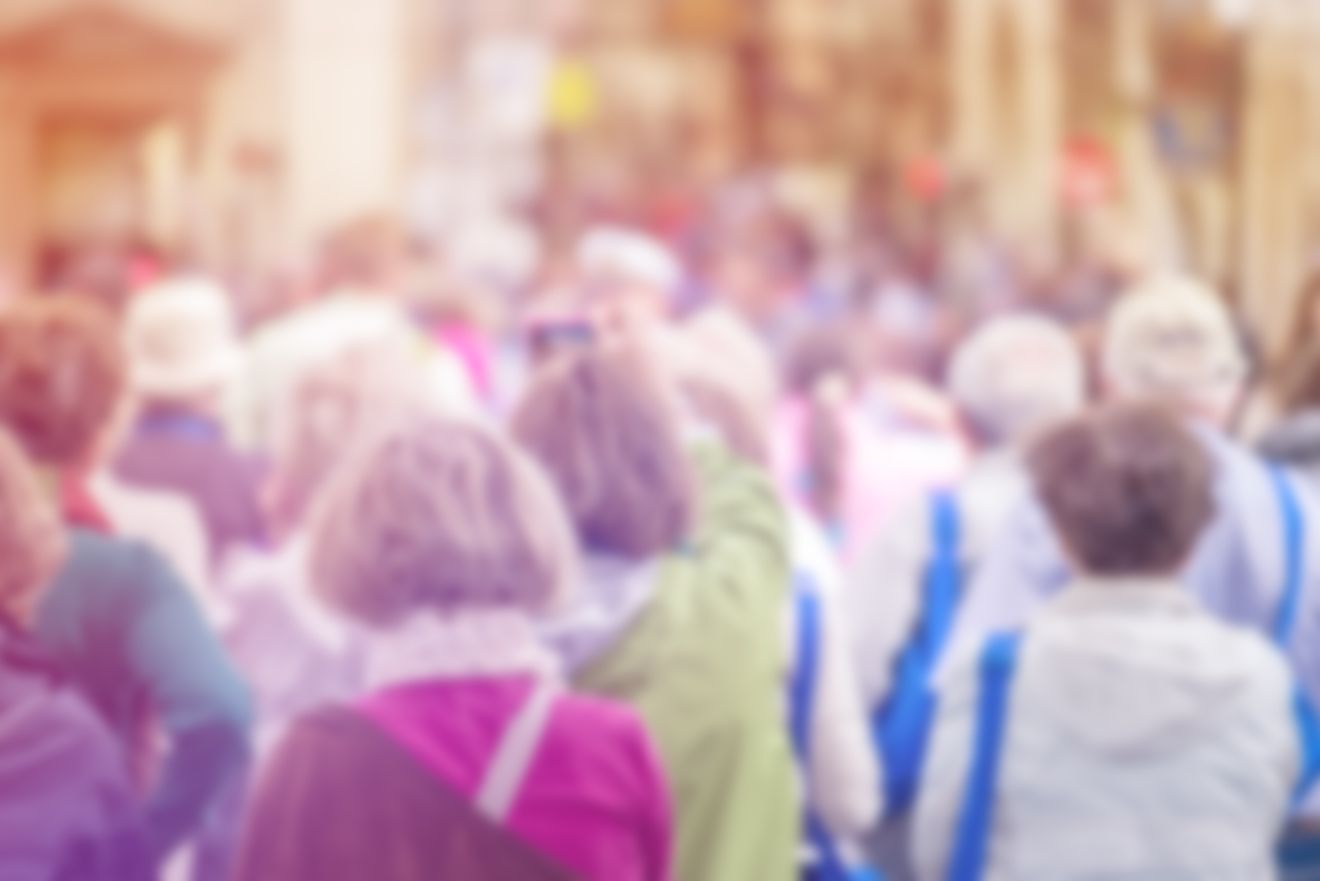 Ethnicity in England
England is a ethnically diverse country that has experienced immigration for centuries from places such primarily from Asia, the Caribbean, Africa, and continental Europe. The question of ethnicity has been asked on the census since 1991 when it was first added. Respondents are given the options of choosing white (including white British, white Irish, white Gypsy or Irish Traveller, other), mixed (white and black Caribbean, white and black African, white and Asian, other), Asian or Asian British (Indian, Pakistani, Bangladeshi, Chinese, other), black or black British (Caribbean, African, other) and Arab or other ethnic group. The first Jews in England are said to have arrived around 1070, and the Roma have been documented since the 16th. The Black British community in Liverpool dates back until the 1730s at least. The United Kingdom is also home to the oldest Chinese population in Europe.
Districts
In England, a district is an example of subnational division used for the purpose of local government and demographic tracking. Birmingham, England's most populous district, is also one its most ethnically diverse. Manchester, another of England's major cities, was also diverse. Cornwall, West Dorset, West Lindsey, and Allerdale all reported a population that is ethnically homogenous.
Conclusion
The United Kingdom is a multicultural country with a population descended from a variety of ethnicities. This table provides that data which is provided by the UK Census in the Office for National Statistics for the purpose of protecting the rights of the minorities and building strong policies that ensure federal funding is spent accordingly.
Ethnic Composition Of Districts Across England
| Rank | District | White (%) | Mixed (%) | Asian (%) | Black (%) | Arab (%) |
| --- | --- | --- | --- | --- | --- | --- |
| 1 | Adur | 95.90 % | 1.40 % | 1.70 % | 0.50 % | 0.50 % |
| 2 | Allerdale | 98.90 % | 0.40 % | 0.50 % | 0.00 % | 0.10 % |
| 3 | Amber Valley | 98.10 % | 0.80 % | 0.80 % | 0.20 % | 0.10 % |
| 4 | Arun | 97.00 % | 1.00 % | 1.40 % | 0.30 % | 0.10 % |
| 5 | Ashfield | 97.60 % | 1.00 % | 1.00 % | 0.50 % | 0.10 % |
| 6 | Ashford | 93.70 % | 1.40 % | 3.40 % | 1.20 % | 0.40 % |
| 7 | Aylesbury Vale | 89.70 % | 2.30 % | 5.80 % | 1.90 % | 0.40 % |
| 8 | Babergh | 98.00 % | 0.80 % | 0.80 % | 0.30 % | 0.10 % |
| 9 | Barking and Dagenham | 58.30 % | 4.20 % | 15.90 % | 19.90 % | 1.50 % |
| 10 | Barnet | 64.10 % | 4.90 % | 18.40 % | 7.70 % | 4.90 % |
| 11 | Barnsley | 97.90 % | 0.80 % | 0.70 % | 0.50 % | 0.20 % |
| 12 | Barrow-in-Furness | 98.40 % | 0.60 % | 1.00 % | 0.10 % | 0.20 % |
| 13 | Basildon | 92.70 % | 1.70 % | 2.70 % | 2.60 % | 0.30 % |
| 14 | Basingstoke and Deane | 92.90 % | 1.60 % | 4.00 % | 1.20 % | 0.30 % |
| 15 | Bassetlaw | 97.30 % | 0.90 % | 1.20 % | 0.50 % | 0.10 % |
| 16 | Bath and North East Somerset | 94.60 % | 1.60 % | 2.60 % | 0.80 % | 0.40 % |
| 17 | Bedford | 80.60 % | 3.50 % | 11.40 % | 3.90 % | 0.70 % |
| 18 | Bexley | 81.90 % | 2.30 % | 6.50 % | 8.50 % | 0.70 % |
| 19 | Birmingham | 57.90 % | 4.40 % | 26.60 % | 8.90 % | 2.00 % |
| 20 | Blaby | 91.00 % | 1.60 % | 6.10 % | 0.90 % | 0.40 % |
| 21 | Blackburn with Darwen | 69.10 % | 1.20 % | 28.10 % | 0.60 % | 0.80 % |
| 22 | Blackpool | 96.60 % | 1.20 % | 1.70 % | 0.20 % | 0.20 % |
| 23 | Bolsover | 98.20 % | 0.70 % | 0.80 % | 0.40 % | 0.00 % |
| 24 | Bolton | 81.90 % | 1.80 % | 13.90 % | 1.60 % | 0.70 % |
| 25 | Boston | 96.80 % | 1.10 % | 1.40 % | 0.50 % | 0.30 % |
| 26 | Bournemouth | 91.90 % | 2.30 % | 3.90 % | 1.00 % | 0.90 % |
| 27 | Bracknell Forest | 90.60 % | 2.10 % | 5.10 % | 2.00 % | 0.50 % |
| 28 | Bradford | 67.50 % | 2.50 % | 26.80 % | 1.80 % | 1.50 % |
| 29 | Braintree | 96.60 % | 1.30 % | 1.30 % | 0.70 % | 0.10 % |
| 30 | Breckland | 97.50 % | 1.20 % | 0.90 % | 0.50 % | 0.10 % |
| 31 | Brent | 36.40 % | 5.10 % | 34.00 % | 18.80 % | 5.80 % |
| 32 | Brentwood | 93.60 % | 1.70 % | 3.20 % | 1.20 % | 0.40 % |
| 33 | Brighton & Hove | 89.10 % | 3.70 % | 4.10 % | 1.60 % | 1.50 % |
| 34 | Bristol | 84.00 % | 3.60 % | 5.50 % | 6.00 % | 0.90 % |
| 35 | Broadland | 97.60 % | 0.80 % | 0.90 % | 0.30 % | 0.20 % |
| 36 | Bromley | 84.30 % | 3.60 % | 5.20 % | 6.00 % | 0.90 % |
| 37 | Bromsgrove | 95.90 % | 1.60 % | 2.00 % | 0.50 % | 0.20 % |
| 38 | Broxbourne | 90.30 % | 2.20 % | 2.40 % | 4.20 % | 0.80 % |
| 39 | Broxtowe | 92.80 % | 1.60 % | 4.10 % | 0.90 % | 0.60 % |
| 40 | Burnley | 87.30 % | 1.10 % | 11.10 % | 0.20 % | 0.30 % |
| 41 | Bury | 89.10 % | 1.70 % | 7.30 % | 1.00 % | 0.80 % |
| 42 | Calderdale | 89.70 % | 1.30 % | 8.30 % | 0.40 % | 0.30 % |
| 43 | Cambridge | 82.50 % | 3.20 % | 11.10 % | 1.70 % | 1.60 % |
| 44 | Camden | 66.30 % | 5.60 % | 16.10 % | 8.20 % | 3.90 % |
| 45 | Cannock Chase | 97.80 % | 0.90 % | 0.90 % | 0.30 % | 0.10 % |
| 46 | Canterbury | 92.90 % | 1.60 % | 3.50 % | 1.30 % | 0.60 % |
| 47 | Carlisle | 98.10 % | 0.50 % | 1.20 % | 0.10 % | 0.10 % |
| 48 | Castle Point | 96.90 % | 1.00 % | 1.10 % | 0.70 % | 0.10 % |
| 49 | Central Bedfordshire | 93.90 % | 1.90 % | 2.60 % | 1.40 % | 0.30 % |
| 50 | Charnwood | 87.40 % | 1.50 % | 9.80 % | 0.80 % | 0.60 % |
| 51 | Chelmsford | 93.90 % | 1.60 % | 2.90 % | 1.20 % | 0.40 % |
| 52 | Cheltenham | 94.30 % | 1.60 % | 3.30 % | 0.70 % | 0.30 % |
| 53 | Cherwell | 92.20 % | 1.80 % | 4.30 % | 1.30 % | 0.40 % |
| 54 | Cheshire East | 96.80 % | 1.00 % | 1.60 % | 0.40 % | 0.20 % |
| 55 | Cheshire West and Chester | 97.50 % | 0.90 % | 1.30 % | 0.30 % | 0.20 % |
| 56 | Chesterfield | 96.60 % | 1.10 % | 1.60 % | 0.80 % | 0.20 % |
| 57 | Chichester | 97.00 % | 0.90 % | 1.40 % | 0.50 % | 0.20 % |
| 58 | Chiltern | 91.40 % | 2.20 % | 5.40 % | 0.60 % | 0.30 % |
| 59 | Chorley | 96.90 % | 1.00 % | 1.60 % | 0.30 % | 0.20 % |
| 60 | Christchurch | 97.50 % | 1.00 % | 1.10 % | 0.20 % | 0.10 % |
| 61 | City of London | 78.50 % | 3.90 % | 12.70 % | 2.60 % | 2.10 % |
| 62 | Colchester | 92.00 % | 1.80 % | 3.60 % | 1.40 % | 1.00 % |
| 63 | Copeland | 98.50 % | 0.60 % | 0.90 % | 0.10 % | 0.10 % |
| 64 | Corby | 95.50 % | 1.40 % | 1.40 % | 1.70 % | 0.10 % |
| 65 | Cornwall | 98.20 % | 0.80 % | 0.70 % | 0.20 % | 0.10 % |
| 66 | Cotswold | 97.90 % | 0.80 % | 1.00 % | 0.40 % | 0.10 % |
| 67 | County Durham | 98.10 % | 0.60 % | 0.90 % | 0.10 % | 0.20 % |
| 68 | Coventry | 73.80 % | 2.70 % | 16.30 % | 5.50 % | 1.60 % |
| 69 | Craven | 97.40 % | 0.70 % | 1.80 % | 0.10 % | 0.00 % |
| 70 | Crawley | 79.90 % | 2.90 % | 13.00 % | 3.20 % | 1.00 % |
| 71 | Croydon | 55.20 % | 6.60 % | 16.40 % | 20.20 % | 1.80 % |
| 72 | Dacorum | 90.90 % | 2.20 % | 4.60 % | 2.10 % | 0.30 % |
| 73 | Darlington | 96.20 % | 1.00 % | 2.00 % | 0.30 % | 0.20 % |
| 74 | Dartford | 87.40 % | 2.20 % | 5.90 % | 3.70 % | 0.80 % |
| 75 | Daventry | 96.60 % | 1.20 % | 1.50 % | 0.70 % | 0.10 % |
| 76 | Derby | 80.20 % | 2.90 % | 12.60 % | 3.00 % | 1.30 % |
| 77 | Derbyshire Dales | 98.60 % | 0.60 % | 0.50 % | 0.10 % | 0.10 % |
| 78 | Doncaster | 95.20 % | 1.10 % | 2.50 % | 0.80 % | 0.40 % |
| 79 | Dover | 96.70 % | 0.90 % | 1.70 % | 0.30 % | 0.30 % |
| 80 | Dudley | 90.00 % | 1.80 % | 6.00 % | 1.40 % | 0.60 % |
| 81 | Ealing | 49.00 % | 4.50 % | 29.60 % | 10.90 % | 6.00 % |
| 82 | East Cambridgeshire | 96.20 % | 1.40 % | 1.40 % | 0.50 % | 0.30 % |
| 83 | East Devon | 98.40 % | 0.80 % | 0.80 % | 0.10 % | 0.10 % |
| 84 | East Dorset | 98.20 % | 0.80 % | 0.80 % | 0.10 % | 0.10 % |
| 85 | East Hampshire | 96.50 % | 1.10 % | 1.50 % | 0.40 % | 0.20 % |
| 86 | East Hertfordshire | 95.40 % | 1.70 % | 2.00 % | 0.70 % | 0.30 % |
| 87 | East Lindsey | 98.50 % | 0.70 % | 0.50 % | 0.20 % | 0.00 % |
| 88 | East Northamptonshire | 96.80 % | 1.10 % | 1.30 % | 0.70 % | 0.10 % |
| 89 | East Riding of Yorkshire | 98.10 % | 0.60 % | 0.80 % | 0.20 % | 0.20 % |
| 90 | East Staffordshire | 90.50 % | 1.40 % | 6.90 % | 0.90 % | 0.30 % |
| 91 | Eastbourne | 94.10 % | 1.80 % | 2.80 % | 0.80 % | 0.50 % |
| 92 | Eastleigh | 94.80 % | 1.40 % | 3.00 % | 0.40 % | 0.50 % |
| 93 | Eden | 98.90 % | 0.40 % | 0.60 % | 0.00 % | 0.00 % |
| 94 | Elmbridge | 90.30 % | 2.70 % | 5.40 % | 0.80 % | 1.00 % |
| 95 | Enfield | 61.00 % | 5.50 % | 11.10 % | 17.10 % | 5.10 % |
| 96 | Epping Forest | 90.40 % | 2.10 % | 4.70 % | 2.00 % | 0.60 % |
| 97 | Epsom and Ewell | 85.90 % | 2.50 % | 8.60 % | 1.50 % | 1.40 % |
| 98 | Erewash | 97.00 % | 1.20 % | 1.20 % | 0.50 % | 0.10 % |
| 99 | Exeter | 93.00 % | 1.60 % | 3.90 % | 0.50 % | 0.90 % |
| 100 | Fareham | 96.80 % | 1.20 % | 1.50 % | 0.30 % | 0.20 % |
| 101 | Fenland | 97.20 % | 1.00 % | 1.20 % | 0.50 % | 0.20 % |
| 102 | Forest Heath | 91.90 % | 2.90 % | 2.10 % | 2.20 % | 0.90 % |
| 103 | Forest of Dean | 98.50 % | 0.60 % | 0.60 % | 0.30 % | 0.10 % |
| 104 | Fylde | 97.40 % | 0.90 % | 1.20 % | 0.30 % | 0.20 % |
| 105 | Gateshead | 96.30 % | 0.80 % | 1.90 % | 0.50 % | 0.50 % |
| 106 | Gedling | 93.00 % | 2.30 % | 3.00 % | 1.40 % | 0.30 % |
| 107 | Gloucester | 89.20 % | 3.10 % | 4.80 % | 2.80 % | 0.30 % |
| 108 | Gosport | 96.40 % | 1.30 % | 1.30 % | 0.70 % | 0.30 % |
| 109 | Gravesham | 82.80 % | 2.10 % | 10.40 % | 2.80 % | 1.90 % |
| 110 | Great Yarmouth | 96.90 % | 1.20 % | 1.20 % | 0.50 % | 0.30 % |
| 111 | Greenwich | 62.50 % | 4.90 % | 11.70 % | 19.10 % | 1.80 % |
| 112 | Guildford | 91.00 % | 1.80 % | 4.90 % | 1.10 % | 1.30 % |
| 113 | Hackney | 54.70 % | 6.40 % | 10.50 % | 23.10 % | 5.30 % |
| 114 | Halton | 97.80 % | 1.10 % | 0.60 % | 0.20 % | 0.10 % |
| 115 | Hambleton | 98.20 % | 0.70 % | 0.60 % | 0.20 % | 0.20 % |
| 116 | Hammersmith and Fulham | 68.10 % | 5.50 % | 9.10 % | 11.80 % | 5.60 % |
| 117 | Harborough | 95.30 % | 1.10 % | 3.20 % | 0.30 % | 0.20 % |
| 118 | Haringey | 60.50 % | 6.50 % | 9.50 % | 18.70 % | 4.80 % |
| 119 | Harlow | 89.10 % | 2.20 % | 4.60 % | 3.90 % | 0.50 % |
| 120 | Harrogate | 96.40 % | 1.20 % | 1.60 % | 0.70 % | 0.30 % |
| 121 | Harrow | 42.30 % | 3.90 % | 42.70 % | 8.20 % | 3.00 % |
| 122 | Hart | 94.90 % | 1.60 % | 2.70 % | 0.60 % | 0.30 % |
| 123 | Hartlepool | 97.60 % | 0.70 % | 1.30 % | 0.10 % | 0.20 % |
| 124 | Hastings | 93.80 % | 2.10 % | 2.30 % | 1.10 % | 0.60 % |
| 125 | Havant | 97.10 % | 1.30 % | 1.20 % | 0.30 % | 0.20 % |
| 126 | Havering | 87.70 % | 2.10 % | 4.80 % | 4.80 % | 0.50 % |
| 127 | Herefordshire | 98.20 % | 0.70 % | 0.80 % | 0.20 % | 0.20 % |
| 128 | Hertsmere | 85.00 % | 2.70 % | 7.40 % | 4.00 % | 1.00 % |
| 129 | High Peak | 97.90 % | 1.00 % | 0.90 % | 0.20 % | 0.10 % |
| 130 | Hillingdon | 60.60 % | 3.80 % | 25.40 % | 7.30 % | 3.00 % |
| 131 | Hinckley and Bosworth | 96.40 % | 1.00 % | 2.20 % | 0.20 % | 0.20 % |
| 132 | Horsham | 96.10 % | 1.40 % | 2.10 % | 0.40 % | 0.20 % |
| 133 | Hounslow | 51.40 % | 4.10 % | 34.40 % | 6.50 % | 3.50 % |
| 134 | Hull | 94.10 % | 1.30 % | 2.40 % | 1.20 % | 0.80 % |
| 135 | Huntingdonshire | 94.80 % | 1.50 % | 2.50 % | 1.00 % | 0.30 % |
| 136 | Hyndburn | 87.60 % | 0.80 % | 11.00 % | 0.20 % | 0.20 % |
| 137 | Ipswich | 88.90 % | 3.60 % | 4.40 % | 2.40 % | 0.80 % |
| 138 | Isle of Wight | 97.30 % | 1.20 % | 1.20 % | 0.20 % | 0.10 % |
| 139 | Isles of Scilly | 98.80 % | 0.70 % | 0.10 % | 0.00 % | 0.20 % |
| 140 | Islington | 68.10 % | 6.50 % | 9.30 % | 12.80 % | 3.30 % |
| 141 | Kensington and Chelsea | 70.60 % | 5.70 % | 10.00 % | 6.60 % | 7.20 % |
| 142 | Kettering | 93.90 % | 1.30 % | 3.20 % | 1.00 % | 0.50 % |
| 143 | King's Lynn and West Norfolk | 97.30 % | 1.00 % | 1.30 % | 0.40 % | 0.20 % |
| 144 | Kingston upon Thames | 74.50 % | 3.90 % | 16.40 % | 2.40 % | 2.70 % |
| 145 | Kirklees | 79.10 % | 2.30 % | 16.00 % | 1.90 % | 0.70 % |
| 146 | Knowsley | 97.30 % | 1.40 % | 1.00 % | 0.40 % | 0.20 % |
| 147 | Lambeth | 57.10 % | 7.60 % | 6.80 % | 25.90 % | 2.50 % |
| 148 | Lancaster | 95.60 % | 0.90 % | 2.70 % | 0.40 % | 0.20 % |
| 149 | Leeds | 85.00 % | 2.70 % | 7.70 % | 3.50 % | 1.10 % |
| 150 | Leicester | 50.60 % | 3.50 % | 37.10 % | 6.30 % | 2.60 % |
| 151 | Lewes | 96.60 % | 1.30 % | 1.50 % | 0.40 % | 0.30 % |
| 152 | Lewisham | 53.60 % | 7.40 % | 9.30 % | 27.20 % | 2.60 % |
| 153 | Lichfield | 96.70 % | 1.10 % | 1.70 % | 0.50 % | 0.10 % |
| 154 | Lincoln | 95.60 % | 1.30 % | 1.90 % | 0.80 % | 0.40 % |
| 155 | Liverpool | 88.80 % | 2.50 % | 4.10 % | 2.60 % | 1.80 % |
| 156 | Luton | 54.70 % | 4.20 % | 29.90 % | 9.80 % | 1.50 % |
| 157 | Maidstone | 94.00 % | 1.50 % | 3.10 % | 0.90 % | 0.30 % |
| 158 | Maldon | 98.10 % | 0.80 % | 0.80 % | 0.20 % | 0.10 % |
| 159 | Malvern Hills | 97.70 % | 0.90 % | 1.30 % | 0.20 % | 0.10 % |
| 160 | Manchester | 66.70 % | 4.70 % | 17.10 % | 8.60 % | 3.10 % |
| 161 | Mansfield | 97.10 % | 1.00 % | 1.20 % | 0.40 % | 0.10 % |
| 162 | Medway | 89.60 % | 2.00 % | 5.20 % | 2.50 % | 0.70 % |
| 163 | Melton | 97.90 % | 0.90 % | 1.00 % | 0.20 % | 0.10 % |
| 164 | Mendip | 97.90 % | 0.80 % | 0.80 % | 0.20 % | 0.10 % |
| 165 | Merton | 64.90 % | 4.60 % | 18.10 % | 10.40 % | 1.90 % |
| 166 | Mid Devon | 98.70 % | 0.60 % | 0.50 % | 0.10 % | 0.10 % |
| 167 | Mid Suffolk | 97.90 % | 0.90 % | 0.70 % | 0.40 % | 0.10 % |
| 168 | Mid Sussex | 95.10 % | 1.50 % | 2.70 % | 0.50 % | 0.30 % |
| 169 | Middlesbrough | 88.30 % | 1.70 % | 7.90 % | 2.30 % | 1.10 % |
| 170 | Milton Keynes | 80.00 % | 3.30 % | 9.20 % | 6.80 % | 0.60 % |
| 171 | Mole Valley | 95.00 % | 1.40 % | 2.50 % | 0.50 % | 0.50 % |
| 172 | New Forest | 97.60 % | 0.80 % | 1.00 % | 0.40 % | 0.20 % |
| 173 | Newark and Sherwood | 97.50 % | 1.00 % | 0.90 % | 0.40 % | 0.10 % |
| 174 | Newcastle upon Tyne | 85.60 % | 1.60 % | 9.80 % | 1.90 % | 1.40 % |
| 175 | Newcastle-under-Lyme | 95.00 % | 1.20 % | 2.90 % | 0.70 % | 0.30 % |
| 176 | Newham | 29.00 % | 4.60 % | 43.50 % | 19.60 % | 3.40 % |
| 177 | North Devon | 97.90 % | 0.80 % | 0.90 % | 0.20 % | 0.20 % |
| 178 | North Dorset | 97.60 % | 0.80 % | 1.20 % | 0.30 % | 0.10 % |
| 179 | North East Derbyshire | 98.10 % | 0.80 % | 0.80 % | 0.30 % | 0.10 % |
| 180 | North East Lincolnshire | 97.40 % | 0.70 % | 1.30 % | 0.20 % | 0.30 % |
| 181 | North Hertfordshire | 89.50 % | 2.60 % | 5.30 % | 2.00 % | 0.50 % |
| 182 | North Kesteven | 98.30 % | 0.70 % | 0.70 % | 0.20 % | 0.10 % |
| 183 | North Lincolnshire | 96.00 % | 0.80 % | 2.80 % | 0.20 % | 0.20 % |
| 184 | North Norfolk | 98.60 % | 0.60 % | 0.50 % | 0.20 % | 0.10 % |
| 185 | North Somerset | 97.30 % | 0.90 % | 1.20 % | 0.30 % | 0.20 % |
| 186 | North Tyneside | 96.60 % | 0.90 % | 1.80 % | 0.30 % | 0.20 % |
| 187 | North Warwickshire | 97.80 % | 0.80 % | 1.00 % | 0.20 % | 0.10 % |
| 188 | North West Leicestershire | 97.50 % | 1.00 % | 1.10 % | 0.20 % | 0.10 % |
| 189 | Northampton | 84.60 % | 3.30 % | 6.50 % | 5.10 % | 0.70 % |
| 190 | Northumberland | 98.40 % | 0.60 % | 0.80 % | 0.10 % | 0.10 % |
| 191 | Norwich | 90.90 % | 2.30 % | 4.50 % | 1.60 % | 0.90 % |
| 192 | Nottingham | 64.40 % | 9.70 % | 13.10 % | 10.30 % | 2.50 % |
| 193 | Nuneaton and Bedworth | 91.40 % | 1.10 % | 6.20 % | 0.80 % | 0.50 % |
| 194 | Oadby and Wigston | 73.00 % | 2.20 % | 22.30 % | 1.10 % | 1.40 % |
| 195 | Oldham | 77.60 % | 1.80 % | 19.20 % | 1.20 % | 0.30 % |
| 196 | Oxford | 77.70 % | 4.00 % | 12.40 % | 4.60 % | 1.30 % |
| 197 | Pendle | 79.80 % | 1.20 % | 18.80 % | 0.20 % | 0.20 % |
| 198 | Peterborough | 82.50 % | 2.80 % | 11.70 % | 2.30 % | 0.80 % |
| 199 | Plymouth | 96.10 % | 1.30 % | 1.50 % | 0.60 % | 0.40 % |
| 200 | Poole | 95.80 % | 1.30 % | 2.30 % | 0.30 % | 0.30 % |
| 201 | Portsmouth | 88.30 % | 2.70 % | 6.10 % | 1.80 % | 1.00 % |
| 202 | Preston | 80.20 % | 2.40 % | 15.60 % | 1.20 % | 0.70 % |
| 203 | Purbeck | 98.60 % | 0.70 % | 0.50 % | 0.10 % | 0.00 % |
| 204 | Reading | 74.80 % | 3.90 % | 13.60 % | 6.70 % | 0.90 % |
| 205 | Redbridge | 42.60 % | 4.10 % | 41.70 % | 8.80 % | 2.70 % |
| 206 | Redcar and Cleveland | 98.60 % | 0.60 % | 0.70 % | 0.10 % | 0.10 % |
| 207 | Redditch | 92.00 % | 2.00 % | 4.80 % | 1.10 % | 0.20 % |
| 208 | Reigate and Banstead | 90.60 % | 2.20 % | 5.20 % | 1.60 % | 0.60 % |
| 209 | Ribble Valley | 97.80 % | 0.70 % | 1.40 % | 0.10 % | 0.10 % |
| 210 | Richmond upon Thames | 85.90 % | 3.60 % | 7.30 % | 1.50 % | 1.60 % |
| 211 | Richmondshire | 95.40 % | 0.90 % | 2.40 % | 1.00 % | 0.30 % |
| 212 | Rochdale | 81.60 % | 1.70 % | 14.90 % | 1.30 % | 0.40 % |
| 213 | Rochford | 97.30 % | 1.20 % | 1.10 % | 0.50 % | 0.10 % |
| 214 | Rossendale | 93.90 % | 0.90 % | 5.00 % | 0.20 % | 0.20 % |
| 215 | Rother | 97.00 % | 1.10 % | 1.10 % | 0.40 % | 0.20 % |
| 216 | Rotherham | 93.50 % | 0.90 % | 4.10 % | 0.80 % | 0.50 % |
| 217 | Rugby | 90.50 % | 2.00 % | 5.20 % | 2.00 % | 0.30 % |
| 218 | Runnymede | 89.00 % | 2.10 % | 7.00 % | 1.00 % | 1.00 % |
| 219 | Rushcliffe | 93.10 % | 1.80 % | 4.10 % | 0.60 % | 0.40 % |
| 220 | Rushmoor | 84.80 % | 2.30 % | 10.40 % | 2.00 % | 0.60 % |
| 221 | Rutland | 97.20 % | 1.10 % | 0.90 % | 0.70 % | 0.20 % |
| 222 | Ryedale | 98.70 % | 0.60 % | 0.60 % | 0.10 % | 0.00 % |
| 223 | Salford | 90.10 % | 2.00 % | 4.10 % | 2.80 % | 1.10 % |
| 224 | Sandwell | 69.90 % | 3.40 % | 19.20 % | 5.90 % | 1.60 % |
| 225 | Scarborough | 97.50 % | 0.80 % | 1.40 % | 0.20 % | 0.20 % |
| 226 | Sedgemoor | 98.40 % | 0.70 % | 0.50 % | 0.10 % | 0.10 % |
| 227 | Sefton | 97.30 % | 1.10 % | 0.90 % | 0.30 % | 0.20 % |
| 228 | Selby | 98.40 % | 0.70 % | 0.60 % | 0.20 % | 0.00 % |
| 229 | Sevenoaks | 95.70 % | 1.50 % | 1.70 % | 0.80 % | 0.20 % |
| 230 | Sheffield | 83.70 % | 2.40 % | 8.00 % | 3.60 % | 2.20 % |
| 231 | Shepway | 94.70 % | 1.20 % | 3.50 % | 0.40 % | 0.30 % |
| 232 | Shropshire | 98.00 % | 0.70 % | 1.00 % | 0.20 % | 0.20 % |
| 233 | Slough | 45.70 % | 3.40 % | 39.70 % | 8.60 % | 2.60 % |
| 234 | Solihull | 89.10 % | 2.20 % | 6.50 % | 1.50 % | 0.60 % |
| 235 | South Bucks | 84.30 % | 2.40 % | 11.30 % | 1.00 % | 1.00 % |
| 236 | South Cambridgeshire | 93.30 % | 1.80 % | 3.70 % | 0.80 % | 0.50 % |
| 237 | South Derbyshire | 95.70 % | 1.20 % | 2.40 % | 0.40 % | 0.20 % |
| 238 | South Gloucestershire | 95.00 % | 1.50 % | 2.50 % | 0.90 % | 0.30 % |
| 239 | South Hams | 98.30 % | 0.80 % | 0.50 % | 0.10 % | 0.20 % |
| 240 | South Holland | 97.80 % | 1.00 % | 0.90 % | 0.40 % | 0.10 % |
| 241 | South Kesteven | 97.50 % | 0.80 % | 1.20 % | 0.30 % | 0.10 % |
| 242 | South Lakeland | 98.30 % | 0.60 % | 0.80 % | 0.20 % | 0.10 % |
| 243 | South Norfolk | 97.60 % | 0.90 % | 1.00 % | 0.30 % | 0.20 % |
| 244 | South Northamptonshire | 97.00 % | 1.20 % | 1.40 % | 0.50 % | 0.10 % |
| 245 | South Oxfordshire | 96.00 % | 1.30 % | 1.70 % | 0.60 % | 0.20 % |
| 246 | South Ribble | 97.10 % | 1.20 % | 1.40 % | 0.20 % | 0.20 % |
| 247 | South Somerset | 98.10 % | 0.70 % | 0.90 % | 0.20 % | 0.10 % |
| 248 | South Staffordshire | 95.80 % | 1.30 % | 2.00 % | 0.50 % | 0.20 % |
| 249 | South Tyneside | 96.00 % | 0.90 % | 2.20 % | 0.20 % | 0.70 % |
| 250 | Southampton | 85.90 % | 2.40 % | 8.40 % | 2.20 % | 1.20 % |
| 251 | Southend-on-Sea | 91.60 % | 2.10 % | 3.60 % | 2.10 % | 0.50 % |
| 252 | Southwark | 54.30 % | 6.20 % | 9.50 % | 26.80 % | 3.20 % |
| 253 | Spelthorne | 87.30 % | 2.40 % | 7.60 % | 1.60 % | 0.90 % |
| 254 | St Albans | 88.40 % | 2.80 % | 6.40 % | 1.70 % | 0.70 % |
| 255 | St Edmundsbury | 96.10 % | 1.30 % | 1.60 % | 0.80 % | 0.30 % |
| 256 | St Helens | 98.00 % | 0.80 % | 1.10 % | 0.10 % | 0.20 % |
| 257 | Stafford | 95.00 % | 1.20 % | 2.50 % | 0.80 % | 0.40 % |
| 258 | Staffordshire Moorlands | 98.70 % | 0.60 % | 0.50 % | 0.20 % | 0.00 % |
| 259 | Stevenage | 87.70 % | 2.60 % | 5.80 % | 3.40 % | 0.50 % |
| 260 | Stockport | 92.10 % | 1.80 % | 4.90 % | 0.70 % | 0.60 % |
| 261 | Stockton-on-Tees | 94.70 % | 1.00 % | 3.60 % | 0.60 % | 0.30 % |
| 262 | Stoke-on-Trent | 88.70 % | 1.80 % | 7.40 % | 1.40 % | 0.70 % |
| 263 | Stratford-on-Avon | 97.30 % | 1.00 % | 1.30 % | 0.20 % | 0.10 % |
| 264 | Stroud | 97.90 % | 1.10 % | 0.70 % | 0.20 % | 0.10 % |
| 265 | Suffolk Coastal | 96.60 % | 1.30 % | 1.60 % | 0.50 % | 0.10 % |
| 266 | Sunderland | 95.90 % | 0.60 % | 2.70 % | 0.40 % | 0.30 % |
| 267 | Surrey Heath | 90.20 % | 1.90 % | 6.20 % | 1.00 % | 0.70 % |
| 268 | Sutton | 78.60 % | 3.70 % | 11.60 % | 4.80 % | 1.30 % |
| 269 | Swale | 96.60 % | 1.20 % | 1.20 % | 1.00 % | 0.10 % |
| 270 | Swindon | 89.80 % | 2.10 % | 6.40 % | 1.40 % | 0.40 % |
| 271 | Tameside | 90.90 % | 1.40 % | 6.60 % | 0.80 % | 0.20 % |
| 272 | Tamworth | 97.30 % | 1.10 % | 1.00 % | 0.50 % | 0.10 % |
| 273 | Tandridge | 93.80 % | 2.10 % | 2.60 % | 1.00 % | 0.40 % |
| 274 | Taunton Deane | 97.30 % | 0.90 % | 1.50 % | 0.30 % | 0.20 % |
| 275 | Teignbridge | 98.40 % | 0.80 % | 0.70 % | 0.00 % | 0.10 % |
| 276 | Telford and Wrekin | 92.70 % | 1.90 % | 4.10 % | 1.10 % | 0.30 % |
| 277 | Tendring | 97.50 % | 1.00 % | 0.90 % | 0.30 % | 0.10 % |
| 278 | Test Valley | 96.00 % | 1.30 % | 2.00 % | 0.40 % | 0.30 % |
| 279 | Tewkesbury | 97.60 % | 1.00 % | 1.20 % | 0.40 % | 0.10 % |
| 280 | Thanet | 95.50 % | 1.50 % | 1.70 % | 0.70 % | 0.30 % |
| 281 | Three Rivers | 86.30 % | 2.30 % | 9.20 % | 1.90 % | 0.40 % |
| 282 | Thurrock | 85.90 % | 1.90 % | 3.60 % | 7.80 % | 0.60 % |
| 283 | Tonbridge and Malling | 95.90 % | 1.50 % | 1.90 % | 0.30 % | 0.30 % |
| 284 | Torbay | 97.50 % | 1.00 % | 1.10 % | 0.20 % | 0.20 % |
| 285 | Torridge | 98.70 % | 0.70 % | 0.40 % | 0.10 % | 0.10 % |
| 286 | Tower Hamlets | 45.20 % | 4.10 % | 41.20 % | 7.30 % | 2.30 % |
| 287 | Trafford | 85.50 % | 2.70 % | 8.00 % | 2.90 % | 1.00 % |
| 288 | Tunbridge Wells | 95.00 % | 1.70 % | 2.50 % | 0.60 % | 0.30 % |
| 289 | Uttlesford | 96.70 % | 1.30 % | 1.50 % | 0.50 % | 0.30 % |
| 290 | Vale of White Horse | 95.00 % | 1.20 % | 2.50 % | 1.00 % | 0.30 % |
| 291 | Wakefield | 95.50 % | 0.90 % | 2.70 % | 0.80 % | 0.30 % |
| 292 | Walsall | 78.80 % | 2.70 % | 15.20 % | 2.30 % | 0.80 % |
| 293 | Waltham Forest | 52.10 % | 5.30 % | 21.00 % | 17.40 % | 4.10 % |
| 294 | Wandsworth | 71.40 % | 5.00 % | 10.90 % | 10.60 % | 2.10 % |
| 295 | Warrington | 95.90 % | 1.00 % | 2.50 % | 0.30 % | 0.20 % |
| 296 | Warwick | 89.20 % | 2.10 % | 7.20 % | 0.70 % | 0.90 % |
| 297 | Watford | 72.00 % | 3.40 % | 17.90 % | 5.80 % | 0.90 % |
| 298 | Waveney | 97.80 % | 1.00 % | 0.90 % | 0.40 % | 0.10 % |
| 299 | Waverley | 95.90 % | 1.30 % | 1.80 % | 0.40 % | 0.30 % |
| 300 | Wealden | 97.40 % | 0.90 % | 1.10 % | 0.20 % | 0.20 % |
| 301 | Wellingborough | 87.30 % | 2.90 % | 5.90 % | 3.60 % | 0.40 % |
| 302 | Welwyn Hatfield | 84.00 % | 2.50 % | 7.90 % | 4.60 % | 1.00 % |
| 303 | West Berkshire | 94.80 % | 1.60 % | 2.40 % | 0.90 % | 0.20 % |
| 304 | West Devon | 98.40 % | 0.70 % | 0.50 % | 0.00 % | 0.20 % |
| 305 | West Dorset | 98.00 % | 0.80 % | 0.90 % | 0.10 % | 0.10 % |
| 306 | West Lancashire | 98.10 % | 0.70 % | 0.90 % | 0.10 % | 0.20 % |
| 307 | West Lindsey | 98.20 % | 0.70 % | 0.80 % | 0.20 % | 0.00 % |
| 308 | West Oxfordshire | 96.90 % | 1.20 % | 1.30 % | 0.50 % | 0.20 % |
| 309 | West Somerset | 98.60 % | 0.60 % | 0.60 % | 0.00 % | 0.10 % |
| 310 | Westminster | 61.60 % | 5.20 % | 14.60 % | 7.50 % | 11.10 % |
| 311 | Weymouth and Portland | 97.50 % | 1.00 % | 0.90 % | 0.50 % | 0.10 % |
| 312 | Wigan | 97.30 % | 0.80 % | 1.10 % | 0.50 % | 0.20 % |
| 313 | Wiltshire | 96.70 % | 1.20 % | 1.30 % | 0.60 % | 0.30 % |
| 314 | Winchester | 95.60 % | 1.50 % | 2.30 % | 0.40 % | 0.30 % |
| 315 | Windsor and Maidenhead | 86.10 % | 2.30 % | 9.60 % | 1.10 % | 0.80 % |
| 316 | Wirral | 97.00 % | 1.10 % | 1.60 % | 0.20 % | 0.20 % |
| 317 | Woking | 83.60 % | 2.40 % | 11.50 % | 1.40 % | 1.10 % |
| 318 | Wokingham | 88.40 % | 2.00 % | 7.50 % | 1.40 % | 0.70 % |
| 319 | Wolverhampton | 68.00 % | 5.10 % | 18.10 % | 6.90 % | 1.90 % |
| 320 | Worcester | 93.40 % | 1.40 % | 4.40 % | 0.50 % | 0.30 % |
| 321 | Worthing | 93.80 % | 1.70 % | 3.20 % | 0.90 % | 0.40 % |
| 322 | Wychavon | 97.90 % | 0.90 % | 1.10 % | 0.20 % | 0.10 % |
| 323 | Wycombe | 81.30 % | 2.80 % | 12.00 % | 3.50 % | 0.50 % |
| 324 | Wyre | 98.30 % | 0.60 % | 1.00 % | 0.10 % | 0.10 % |
| 325 | Wyre Forest | 97.30 % | 1.10 % | 1.40 % | 0.20 % | 0.10 % |
| 326 | York | 94.30 % | 1.30 % | 3.40 % | 0.60 % | 0.50 % |