Countries Where Men Are Least Likely To Be Paid With A Set Wage Or Salary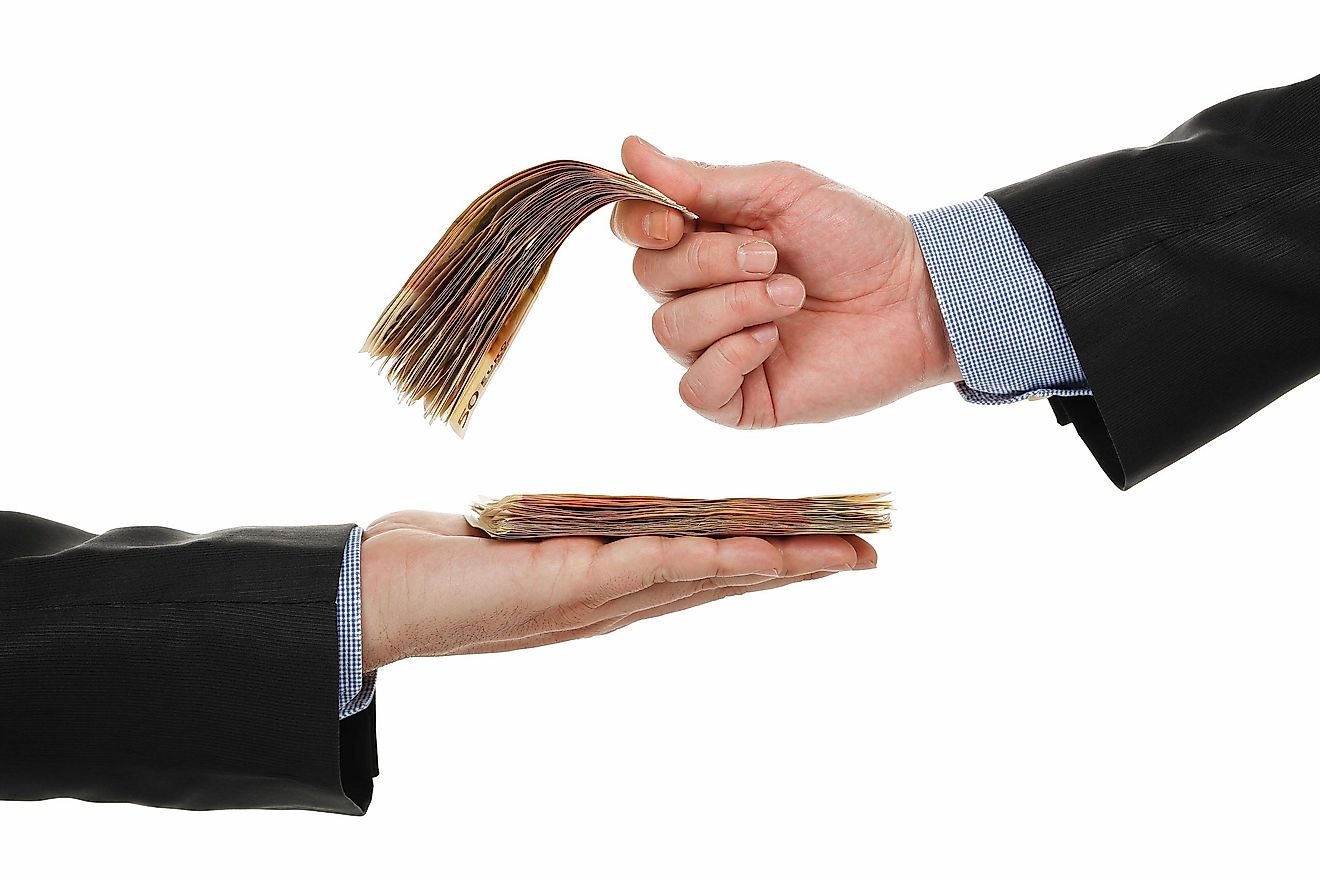 A set wage is a fixed amount of monetary compensation paid to an employee by an employer for a given task or service. A number of factors will help determine the set wage paid to an employee. These factors include the quantity of work done, local remuneration policies, labor policies and market forces. In certain countries, less than 60% of working men receive a set wage. A majority of men have a set wage, but unstructured pay for working men is still high other countries.
Iran
Iran has only about 55.8% of working men paid a set wage or salary. The labor regulations for Iran apply to local entrepreneurs who own various businesses such as supermarkets and grocery stores. The ratio of minimum wage to value added per worker is 0.4. The Iranian government does not give incentives to employers who hire workers under the age of 25. As a result, the percentage of unstructured pay is likely to be high.
Paraguay
The minimum wage in Paraguay is set by law and sees only 56.2% of working men having a set wage or salary. Minimum wages per day are set at more than $10.00 PPP. The government does not provide financial assistance for the minimum wage unemployed worker which also applies to the unemployed individuals.
Greece
Greece has 60% of working men who receive a set wage and remuneration. As highlighted by the European Commission, Greece has 15% gender pay gap which is attributed to lack of transparency in the pay system. The same applies to set wages, where the government does not have a clear wage regulation. This arrangement allows for a huge occurrence of unequal pay and unstructured wages for both men and women, with at least 40% of working men affected.
Moldova
62.3% of working men are guaranteed of a fixed amount of monetary compensation in Moldova. This figure still represents a significant number of unstructured pay for the population of working men. Wages in Moldova have decreased from 4909.60 MDL in April 2016 to 4863.90 MDL/Month in May according to the National Bureau of Statistics of the Republic of Moldova. With this and other market factors, the high number of unstructured pay may continue to escalate in future.
Panama
Panama has 65.1% of working men under a set wage. The average wage has increased since 2013, to 1042 PAB in 2014 per month. This wage is the all-time highest according to reports by INCE, Panama. Most men who work in the informal industries such as making items by hand for selling in the market constitute the large percentage of unstructured pay. The unemployment rate in Panama has averaged 10.80% since 1982, which has led to many men working for daily unfixed wages.
Other countries
Other countries that have a less percentage of working men with a set wage or salary include Romania (67.7%), Turkey (68.5%), Algeria (69.6%), Macedonia (70.2%) and Italy (70.8%). In these countries, men are least likely to be paid a set wage because of lack of remuneration policies. The governments do not have clarity on legal pay, and most employers have devised their pay systems dependent on market forces and investment returns.
Countries Where Men Are Least Likely To Be Paid With A Set Wage Or Salary
| Rank | Country | % of Working Men Paid a Set Wage or Salary |
| --- | --- | --- |
| 1 | Iran | 55.8% |
| 2 | Paraguay | 56.2% |
| 3 | Greece | 60.0% |
| 4 | Moldova | 62.3% |
| 5 | Panama | 65.1% |
| 6 | Romania | 67.7% |
| 7 | Turkey | 68.5% |
| 8 | Algeria | 69.6% |
| 9 | Macedonia | 70.2% |
| 10 | Italy | 70.8% |