Countries Receiving The Least Development Assistance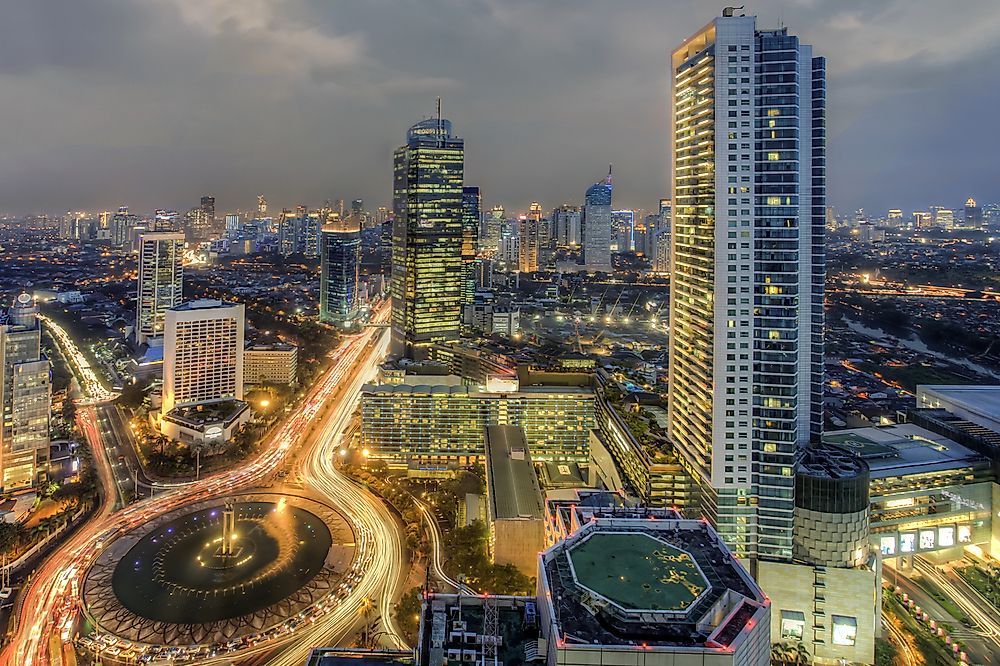 The Official Development Assistance (ODA) is a measure of the sum of financial resources and other forms of assistance one country gives to another to support necessary functions in the country receiving the aid. A country may choose to provide such help for a variety of different reasons. Common reasons for lending aid include doing so as a gesture of approval of the other country's political policies or as a means of strengthening alliances for national defense purposes. Typically, the country which lends such aid will have higher accessibility to the resources loaned than does the recipient nation.
The Ways and Means of ODA Outlays
The net official development assistance normally is disbursed in the form of a loan or multiple loans made on concessional terms. Concessional terms state the specifics of such aid's repayment schedules and principals. Other disbursements can include grants that are offered by the official agencies of the members of the DAC (Development Assistance Committee), an international committee largely governing such aid and its terms globally. Other official agencies involved in ODA can include any multilateral institutions, including non-DAC countries, purposed with the enhancement of economic development and welfare within territories and countries eligible to be recipients of ODA. These loans will carry a grant element of at least 25 percent and will be calculated at a discount rate of 10 percent.
Countries with smallest net official development assistance relative to Gross National Income (GNI) receive low amounts of ODA for a variety of different reasons. At times, the country which loans such aid may decide that it is no longer worth their time and resources to invest in offering their help. Similarly, when available resources from the lender dwindle or run out, or when other factors make aid no longer favorable in the diplomatic sense, assistance often comes to a halt.
Japan and Peru: A Case Study in ODA Relations
For the nation of Peru, for example, Japan was once a country that offered large amounts of ODA for Peruvian development, but then decided to cease their aid for diplomatic reasons. This was a major contributing factor when the former Peruvian President, Alberto Fujimori, unexpectedly resigned from the presidency out of shame for failed diplomatic performance. He was accused of deception and murder and decided to leave. In 2000, he left Peru to live in Japan. Five years later, he was captured while visiting Chile and extradited back to Peru. After being convicted, he was sentenced a 25-year prison term. Nonetheless, those in charge of the Peruvian and Japanese Foreign Ministries at the time upheld that the reasons for the decline of the ODA were more for industrial reasons. It was stated that Peru had decided to no longer collaborate in industrial plans with Japan and, therefore, the aid was cancelled. The new President, Alejandro Toledo, subsequently took time to formulate a new plan for the Peruvian economic policy and its lowered foreign capital resources.
Diplomacy Builds Bridges to Foreign Aid Resources
When a country is going through diplomatic tension, it can affect the overall economies of both the country that was receiving assistance and that of the lender. In consequence of such changes, the entire structure of a nation's economy and foreign relations can become unstable. Countries receiving the smallest net official development assistance as a percentage of their GNI often have encountered diplomatic complications with the countries that could prospectively lend them aid, and often risk being left financially vulnerable as a result. Often times, as Peru discovered, it can leave the economy without an established arrangement with foreign entities to facilitate their economic development.
Development Assistance vs GNI
| Rank | Country | Official Development Assistance (% of GNI) |
| --- | --- | --- |
| 1 | Indonesia | 0.01 % |
| 2 | Venezuela | 0.01 % |
| 3 | Panama | 0.02 % |
| 4 | Iran | 0.03 % |
| 5 | Chile | 0.03 % |
| 6 | Kazakhstan | 0.04 % |
| 7 | Mexico | 0.05 % |
| 8 | Brazil | 0.05 % |
| 9 | Equatorial Guinea | 0.05 % |
| 10 | Philippines | 0.06 % |
| 11 | Uruguay | 0.06 % |
| 12 | Costa Rica | 0.08 % |
| 13 | Turkmenistan | 0.10 % |
| 14 | Algeria | 0.10 % |
| 15 | India | 0.13 % |
| 16 | Antigua and Barbuda | 0.13 % |
| 17 | Belarus | 0.15 % |
| 18 | Ecuador | 0.16 % |
| 19 | Peru | 0.19 % |
| 20 | Libya | 0.20 % |
| 21 | Colombia | 0.23 % |
| 22 | Dominican Republic | 0.25 % |
| 23 | Angola | 0.26 % |
| 24 | Turkey | 0.34 % |
| 25 | South Africa | 0.36 % |