Economics
Top Countries In The Information and Communication Technology Development Index
South Korea, Denmark, and Japan benefit from the new significance of mobile broadband and the mass connection of people with internet services in order to become leaders in the Information and Communication Technology (ICT) Development Index.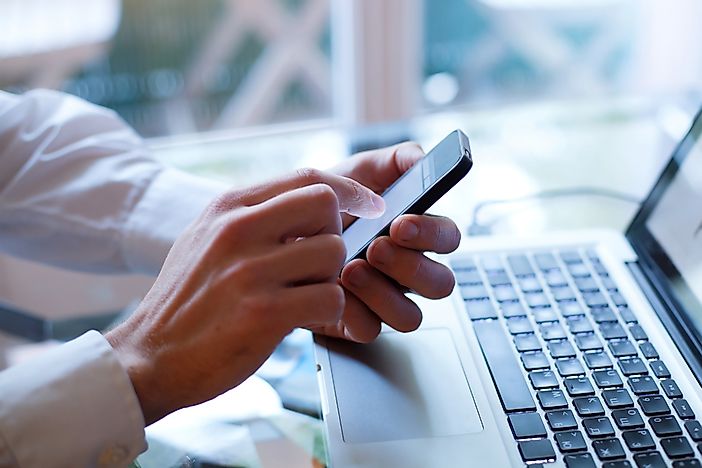 The International Telecommunication Union based in Geneva, Switzerland recently released the annual global Information and Communication Technology (ICT) data and the annual Index country rankings in ICT development. The former includes the ICT Development Index (IDI), which collects data about mobile subscriptions, international internet bandwidth, computer ownership, internet usage, internet subscriptions and literacy in many countries around the world. All data gathered by the IDI is used by operators, researchers, development agencies and governments to determine the state of global ICT development.
Technological Prowess in Asia
The Index country ranking has the top 20 countries with their levels of ICT access, use and skills. It means that these countries have the best access, use and skills in information and communication technology today. In 2015, South Korea made the top of the list. Denmark followed in second place and Iceland came third in the list. Most of the countries in the top 20 are in the high-income bracket.
South Korea has achieved high marks in the ICT race for the past few years. Although it is only the fourth largest economy in Asia, its telecommunications infrastructure rivals that of many European countries. One deciding factor is its cellular and fixed internet broadband rates plus an 84% internet subscription. Another reason is its population's education and literacy figures, which is among Asia's highest.
The Importance of Economy
The IDI has set a global average value of 5.03 in determining the annual Index country rankings. In terms of ICT development, Asian countries that made it to the top 20 ICT list included South Korea, Hong Kong, Japan and Singapore. European countries have exceeded the global average, placing them on the top half of the rankings. Denmark leads with 8.88, while Iceland boasts 8.86 points. This trend is true among the Nordic countries. The United Kingdom is also a top contender for ICT development, having shown the most improvement from 2010 to 2015. In the Middle East, the oil-rich states have achieved significant IDI values. The connection between income and ICT development is one factor that figured in improvement and a reason why African countries have lower IDI numbers.
The Rise of Mobile Data
According to Susan Teltscher of Switzerland's International Telecommunication Union, the leading indicator in the growth race today is mobile broadband. A country's economy also figures in the ICT development race, such as falling prices in telecommunication services. The trend in cellular broadband services' costs around the world has decreased and been made more affordable by 20-30%. The goal of the Broadband Commission for Digital Development on broadband services is to bring it down to 5% of a household's average monthly income by the end of 2015.
The fall in cellular broadband costs was a welcome change but the rise of cost in fixed internet services is an issue that needs attention. Developed countries need to address this problem if they are to remain in the top 20 ICT list. Today, 95% of the world's population has a cellular connection, but the rest live in places that are not reachable by mobile network.
Top Countries In The Information and Communication Technology Development Index
View information as a:
List
Chart
| | | |
| --- | --- | --- |
| 1 | South Korea | 8.93 |
| 2 | Denmark | 8.88 |
| 3 | Iceland | 8.86 |
| 4 | United Kingdom | 8.75 |
| 5 | Sweden | 8.67 |
| 6 | Luxembourg | 8.59 |
| 7 | Switzerland | 8.56 |
| 8 | Netherlands | 8.53 |
| 9 | Hong Kong | 8.52 |
| 10 | Norway | 8.49 |
| 11 | Japan | 8.47 |
| 12 | Finland | 8.36 |
| 13 | Australia | 8.29 |
| 14 | United States | 8.19 |
| 15 | Germany | 8.22 |
| 16 | New Zealand | 8.14 |
| 17 | France | 8.12 |
| 18 | Monaco | 8.10 |
| 19 | Singapore | 8.08 |
| 20 | Estonia | 8.05 |
This page was last updated on April 25, 2017.
Citations
Your MLA Citation
Your APA Citation
Your Chicago Citation
Your Harvard Citation
Remember to italicize the title of this article in your Harvard citation.