Countries Exporting the Least Food Worldwide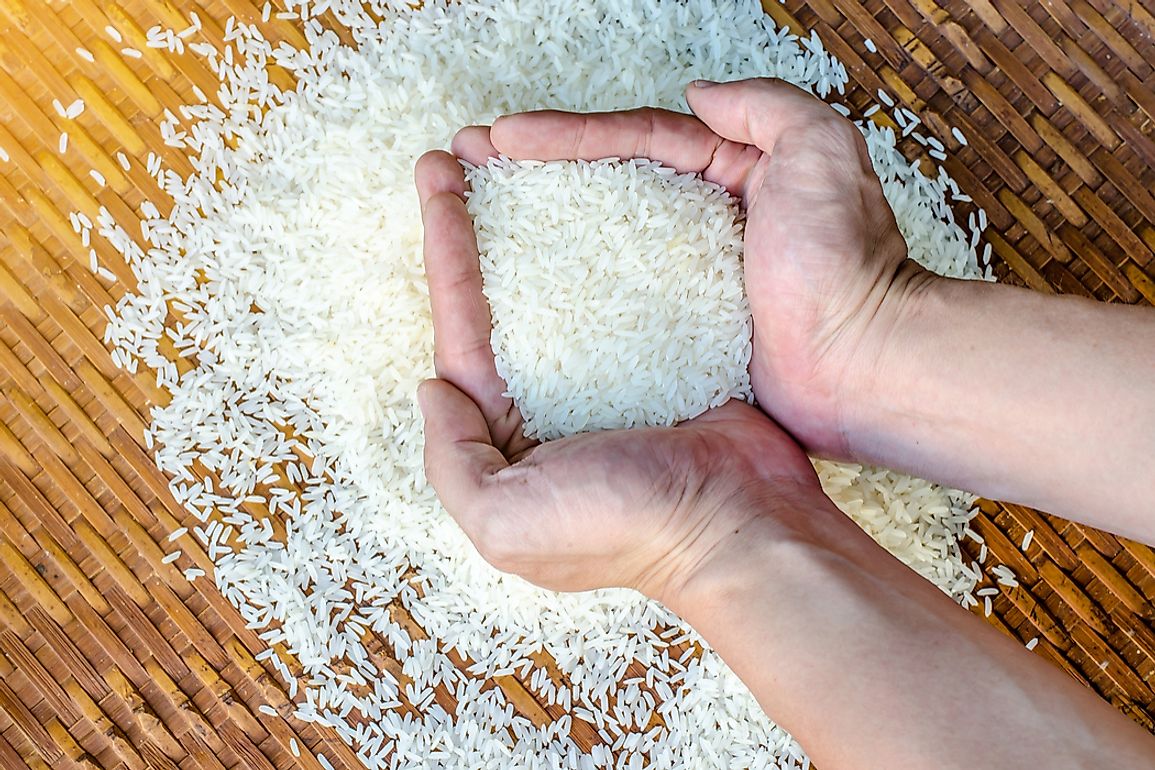 Lack of Infrastructure and Political Unrest Minimize Food Export
One of the most important goals of every country aiming for economic growth is increasing its agricultural production. This is not only to secure their own food supply, but also to increase their annual national incomes. In wealthy nations such as those in Western Europe, Canada, and the United States, vast swaths of fertile land are tilled year after year, and important infrastructural components, like roads on which to ship farm goods and supplies, are highly developed and well-maintained. This is the opposite in such countries as Libya and the Central African Republic, which ranked among the lowest globally in food export value in 2014. We take a special look into some of the different environments which present their own unique challenges in food production and export.
​Political Turmoil in the Central African Republic
The Central African Republic is categorized as one of the world's least developed countries, and is riddled by poverty and political unrest. Half of its national GDP is obtained from the agricultural sector, with major food products consisting of peanuts, millet, maize, plantains, cassava, sorghum, and sesame. Cotton, tobacco and coffee are the major cash crops being exported by the country, while timber is responsible for 16% of its export income. The diamond industry, on the other hand, accounts for most of the remainder, comprising a whopping 54% of total exports.
Still, economic activity in the Central African Republic exhibited a slight increase in 2014. This occurred despite the poor development of labor markets, as well as a lack of enforcement of labor policies. The encouraging progress can be attributed to the reinstatement of the major road corridor in and out of the capital and largest city of the CAR, Bangui. More importantly still, the road allows transport and commercial transactions between the city and Douala in Cameroon. Further development is expected in the next couple of years as the security situation and foreign relations continue to improve.
The Petroleum Sector Dominates Libya
Petroleum and crude oil account for 78% of Libya's export products. This comes as no surprise, as it has the largest oil reserves in Africa, and ranks among the largest worldwide. No less than 70% of GDP and 90% of government revenue is attributed to hydrocarbons, with while their main export partners being China, France, Italy and Germany. Libya imports around 80% of its food, due primarily to poor soil conditions and even poorer climate. Wheat, cattle, soybeans, olives, dates, vegetables, barley and peanuts are among its main agricultural products.
Two Countries Combine to Depict a Global Picture
In each of these cases, there are strong internal factors leading to low exports of food products. In Libya, environmental conditions have made them push an emphasis on agriculture to the side as they pursue more lucrative economic prospects elsewhere. In the Central African Republic, lack of infrastructure and political instability leave few viable channels to export agricultural goods through, despite the sector dominating the job force there. From these two cases, we get a good picture of the most common reasons as to why the nations exporting the lowest values in food exports have earned that distinction.
Countries Exporting the Least Food Worldwide
| Rank | Country | Food Exports (USD) |
| --- | --- | --- |
| 1 | Central African Republic | $142,274 |
| 2 | Libya | $305,371 |
| 3 | Antigua and Barbuda | $1,608,880 |
| 4 | Palau | $2,874,627 |
| 5 | Kiribati | $3,128,153 |
| 6 | Dominica | $4,348,880 |
| 7 | Iraq | $7,945,947 |
| 8 | Qatar | $8,335,927 |
| 9 | Sao Tome and Principe | $10,183,796 |
| 10 | Samoa | $11,546,342 |
| 11 | Tonga | $12,999,735 |
| 12 | The Gambia | $19,694,667 |
| 13 | Saint Vincent and the Grenadines | $35,976,526 |
| 14 | Haiti | $37,810,000 |
| 15 | Bhutan | $38,210,597 |
| 16 | Mongolia | $40,899,380 |
| 17 | Brunei Darussalam | $40,968,250 |
| 18 | Venezuela | $41,848,421 |
| 19 | Gabon | $47,837,902 |
| 20 | Solomon Islands | $62,928,609 |
| 21 | Cabo Verde | $69,343,405 |
| 22 | Suriname | $69,898,065 |
| 23 | Bahamas | $72,198,370 |
| 24 | Burundi | $80,329,476 |
| 25 | Afghanistan | $82,702,463 |