Eastern Europe has been seeing an increase in visitors in recent years thanks to the worldwide smashing success of HBO's Game of Thrones (GOT). A Eurail ticket will take you to many of the shows filming locations including Dubrovnik, Split, and Ston in Croatia located in Southeast Europe. GOT fans might recognize Dubrovnik's enchanting walled city and majestic port since these were used as the main filming locations for scenes set in King's Landing, a fictional kingdom that is home to the show's coveted iron throne.
Aside from its many beautiful cities that have served as locations for famous movies and shows, Eastern Europe also boasts of a rich historical heritage that longs to be explored and a pervasive air of mystique that invites visitors to dive in. Compared to traveling to their much more famous Western counterparts, going around Eastern Europe is a lot cheaper. You'll be surprised by how much you can stretch your dollars here. If you plan to go on an off-the-beaten-path adventure through Europe and want to explore this side of the continent here are a few places you can add to your itinerary.
8. Dubrovnik (Croatia)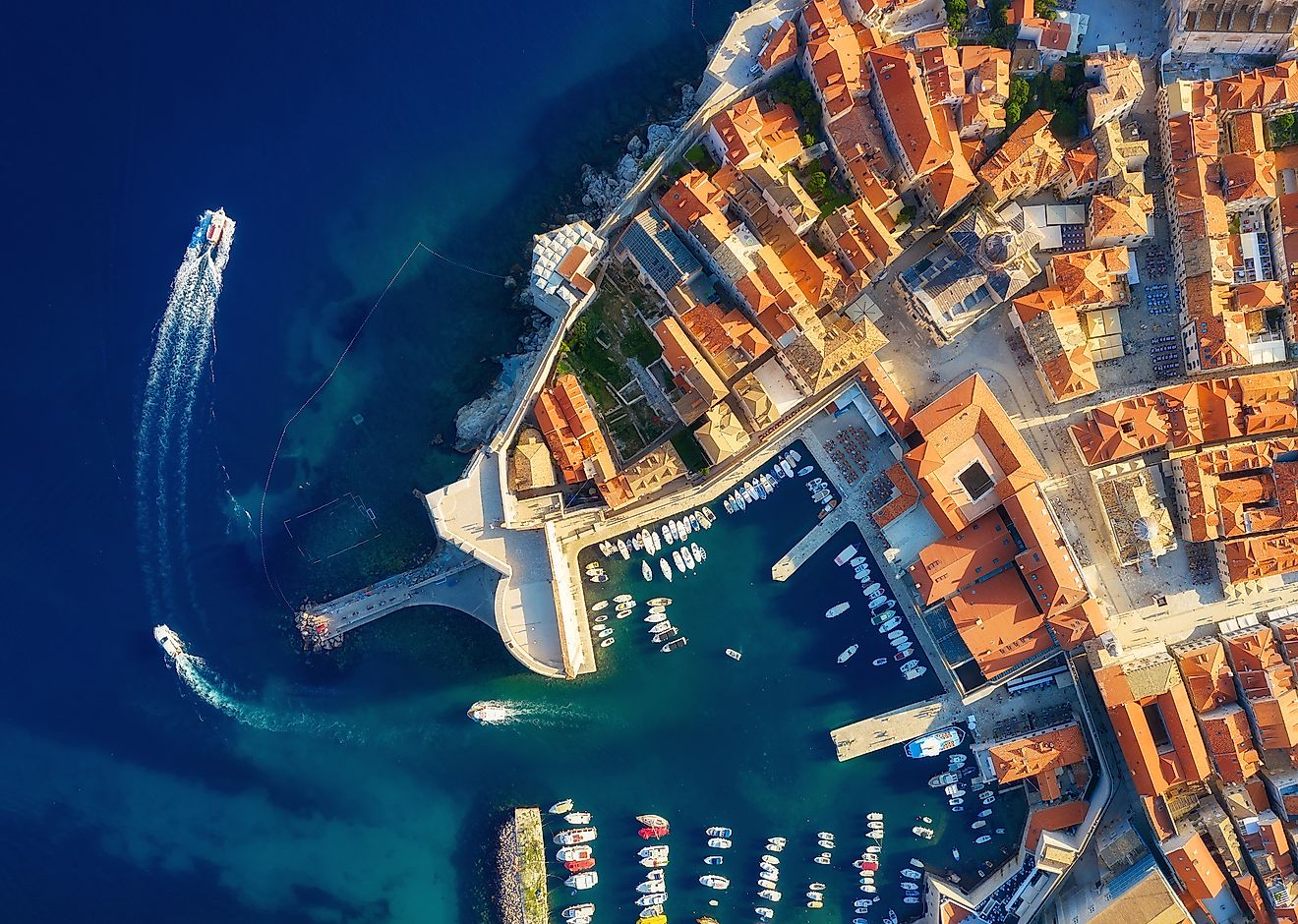 This bewitching medieval city will have you in awe from the moment you first lay eyes on its majestic coves and enchanting walled metropolis. With fortified walls built on limestone coves facing the Adriatic sea, cobblestone streets, and Baroque structures it's easy to see why GOT chose this place as a filming location. It looks like a permanent movie set!
The best way to explore the old city of Dubrovnik is to walk along the medieval walls. The stroll will take around two hours to complete and will give you a stunning view of the sea, the cove with the sailboats in the water, and some parts of the walled city.
7. Tunnel of Love (Ukraine)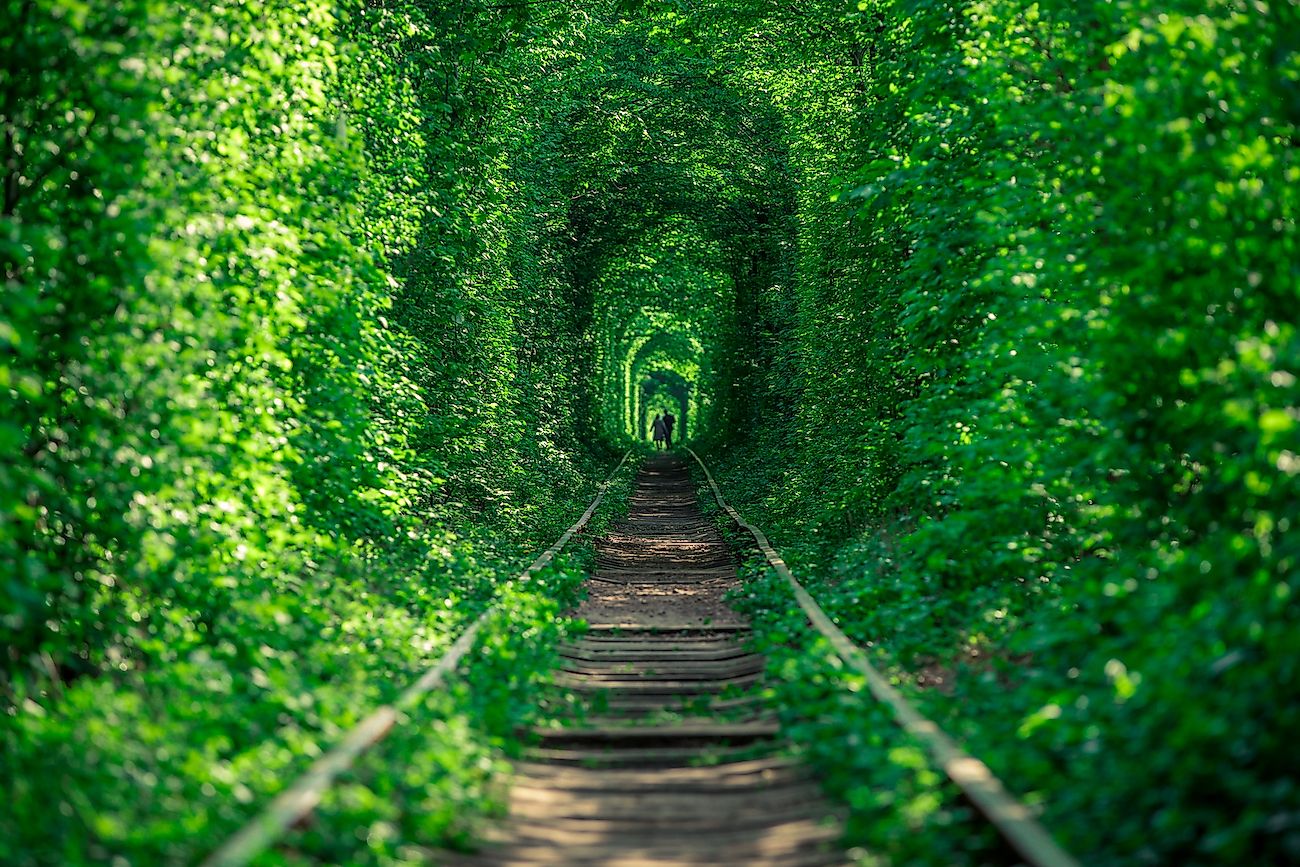 There's a charming natural tunnel where people believe love birds come to make a wish and it's located in a small town called Kleven in Ukraine. The enchanting tunnel that looks like a portal into a secret garden stretches seven kilometers. A train traverses the tracks three times a day but throughout the rest of the day, the tunnel turns into a famous tourist spot. Many visitors and photographers come to snap a photo of the fascinating tunnel that changes its color throughout the year. The best time to come is in the spring and summer when the leafy branches are in their greenest. In autumn the tunnel turns into an almost eerie yellow-orange portal and in the winter it looks like a frozen vortex surrounded by snowy branches.
6. Vilnius (Lithuania)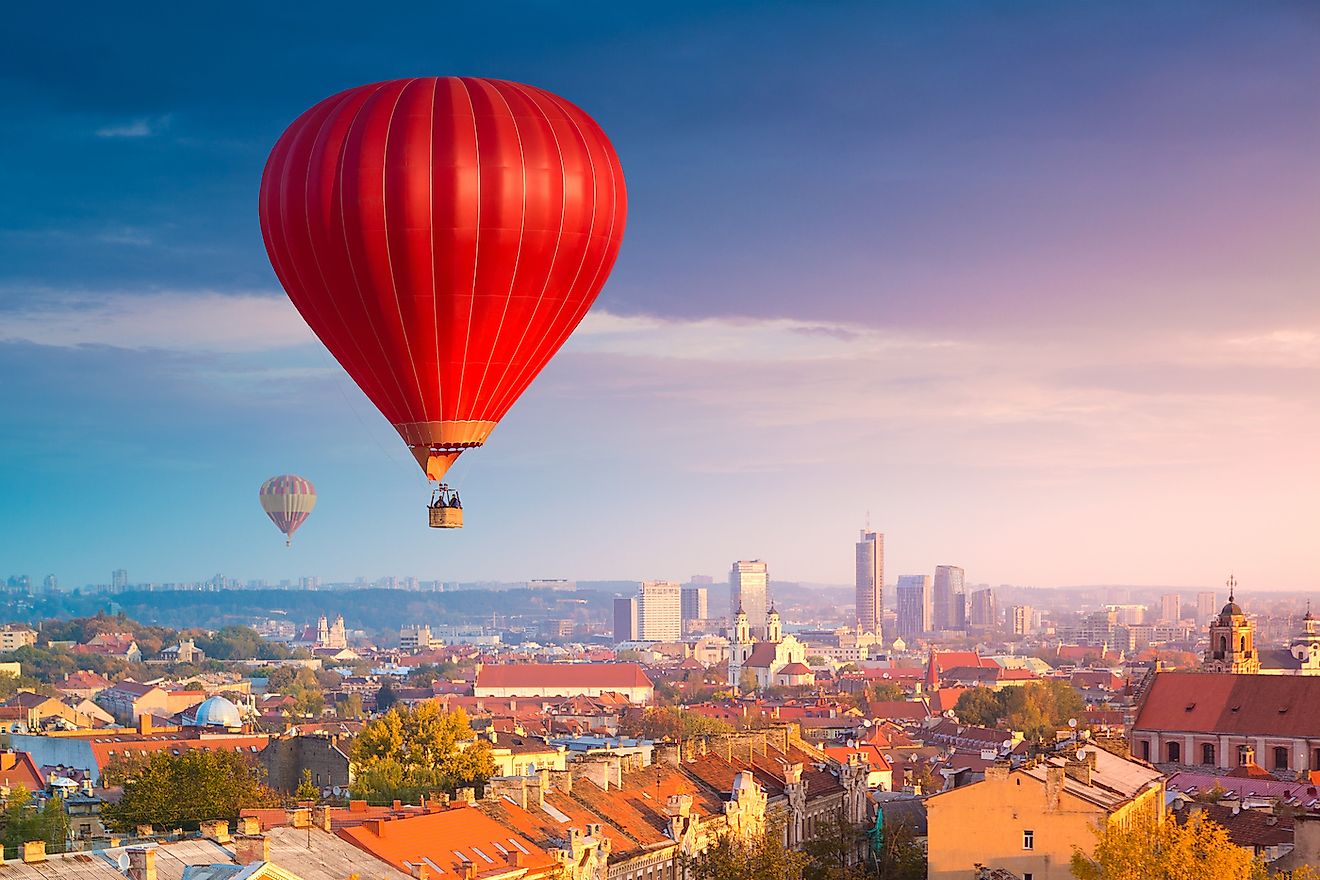 This alluring city is Lithuania's capital and is home to many medieval, Gothic, and Baroque structures. The Old Town is a UNESCO World Heritage site and has plenty of outdoor cafes and restaurants where you can enjoy a meal while staring at their historical treasures. The St. Anne Church features awe-inspiring Gothic architecture with some touches of Baroque. The KGB Museum also located in Vilnius is where tourists can see The Museum of Genocide Victims and the former KGB prison.
5. Sighișoara (Romania)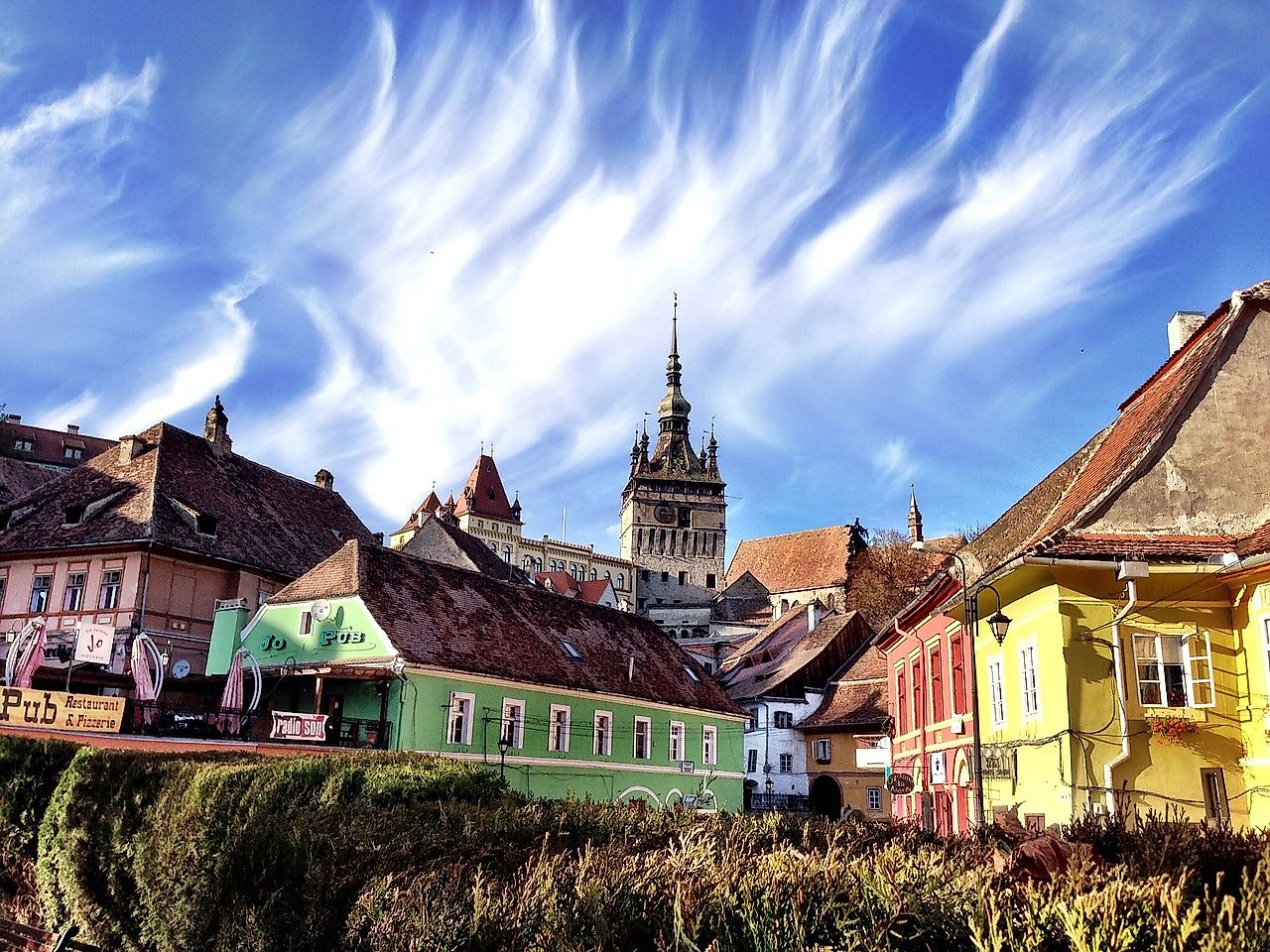 Sighișoara is an enchanting city located in the historic district of Transylvania in Romania. Its history dates back to the 1100s which makes the place perfect for history buffs. The small town with its ancient churches and walled town center looks a  lot like those you'd see in fairy tales. The old Saxon city is a UNESCO World Heritage site composed of only three main streets, so the entire place is easy to explore.
Also within this walled town is a restaurant called "Casa Dracula" the birthplace of Vlad Tepes more popularly known in history as Vlad the Impaler or yes Dracula in pop culture.  Many believe Bram Stoker's Dracula was based on this Romanian historical figure with a penchant for impaling enemies on stakes and displaying them for everyone to see.
4. Blagaj (Bosnia and Herzegovina)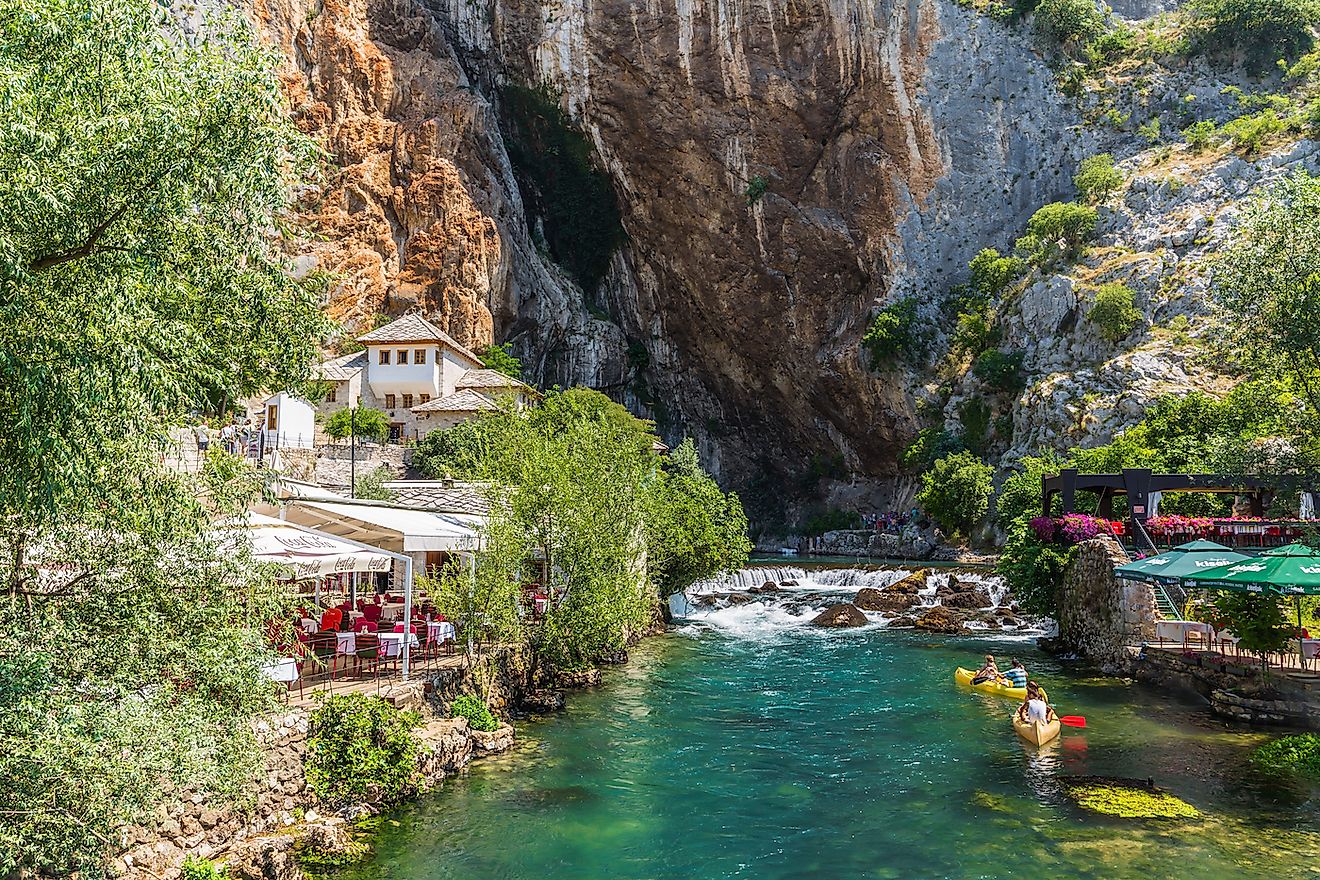 Located three to four kilometers away from the Mostar airport, Blagaj is a quaint little village perfect for those looking for a peaceful retreat. It is famous for its Dervish monastery that sits at the foot of a cliff amidst a mesmerizing river that seems to flow out from the foot of the mountain. The monastery was founded during the height of the Ottoman empire around 600 years ago.
Numerous restaurants line the side of the river where you can enjoy local cuisine and savor the serene ambiance of the place. There are also other shops in the area you can explore. The site is a picturesque tourist spot that has become Herzegovina's tourist center.
3. Bran Castle (Romania)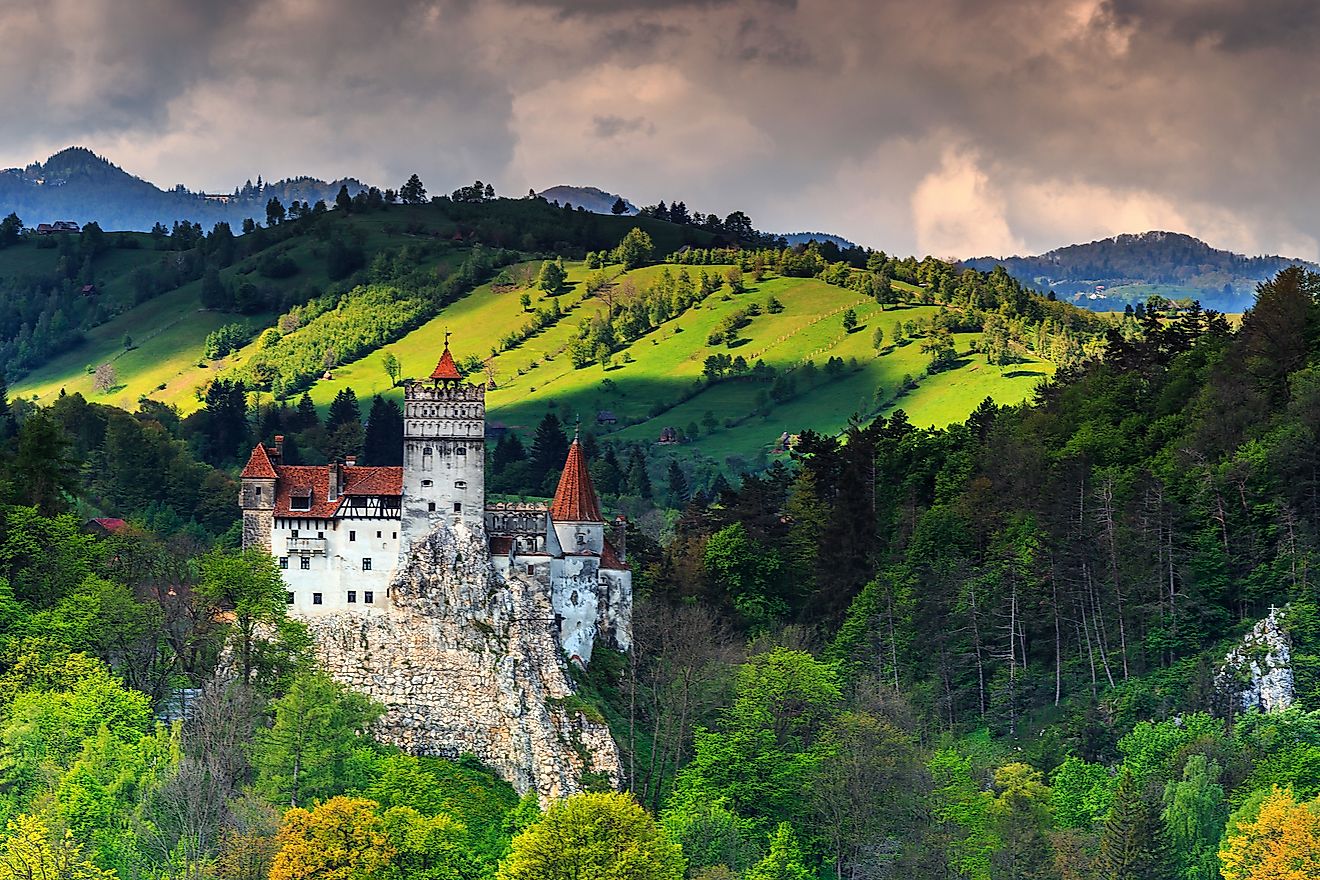 Mysterious Bran castle is Romania's most famous castle and home to the notorious Walachian Prince Vlad Tepes a.k.a. Vlad the Impaler. The place is known throughout the world as Dracula's Castle since it's is believed that Bram Stoker used the castle as inspiration for Dracula's fortress. This enchanting medieval structure sits imposingly atop a 200-foot cliff in the Transylvanian Alps.
Its location atop a cliff overlooking the towns below is both dramatic and imposing. The main draw of this gothic fortress is its historical significance and mysteriously eerie appeal.  It is one of Romania's most treasured tourist attractions.
2. Cave Monasteries (Moldova)
There are several fascinating cave monasteries throughout Moldova that were hand-carved from the sides of limestone cliffs. Many scientists believe that there are more cave monasteries than are currently known. Among the most well known in Moldova are the Tipova (Rezina district), Saharna (Rezina district), Butuceni (Orhei district), Japca (Floresti district);  Cosauti (Soroca district), Calaraseuca (Ocnita district), Molovata (Dubasari district), and Soroca.
Carved on the side of the cliffs these monasteries overlook vast bodies of water and are composed of inner chambers and interlinked cells built into the side of the mountain. Most of these intriguing structures date back to as far as the 11th century.
1. Tallinn (Estonia)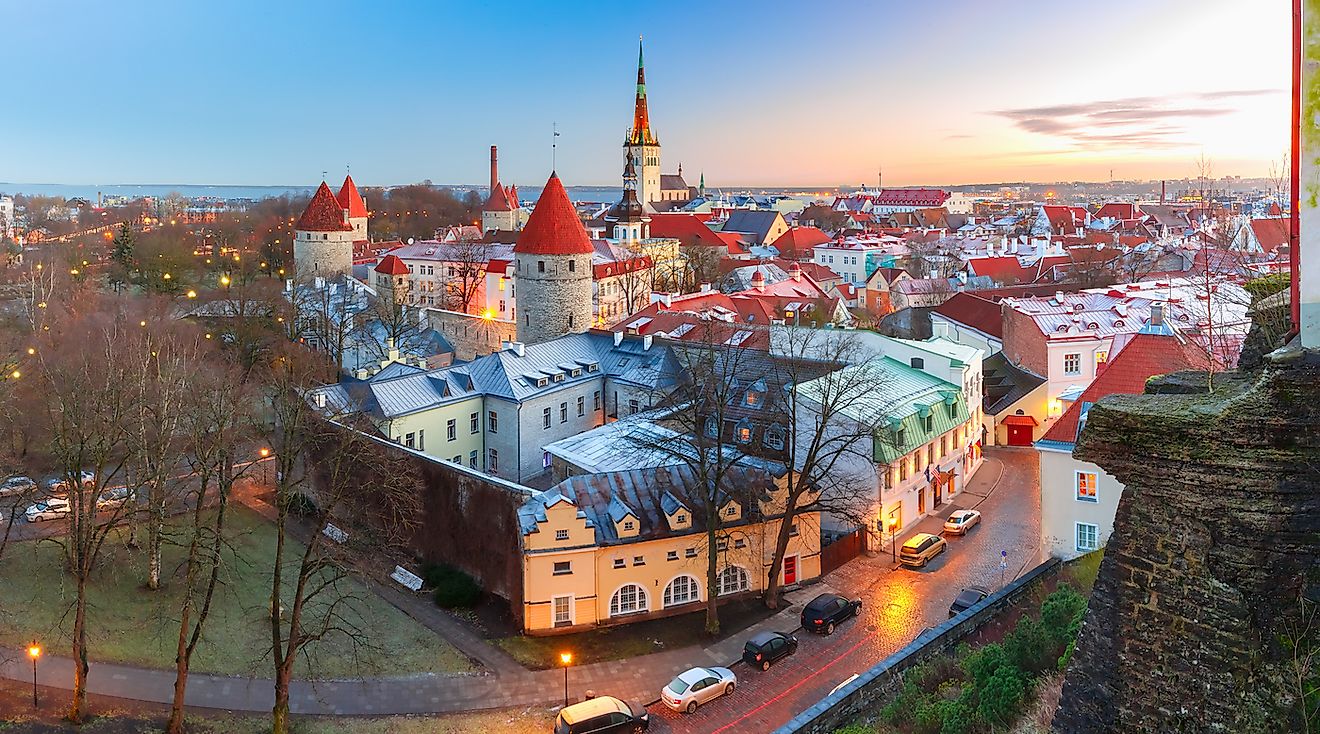 Tallinn is one of the most beautiful yet underrated cities in Europe. It's winding cobblestone steps, beautiful church bell towers, and charming medieval Old Town make it an ideal destination for tourists who have gone weary of other more popular and expensive tourist destinations located West of Europe.
Tallinn is home to Kalamaja, a charming fishermen's village that features the biggest harbor in Estonia and the Old Town with its beautiful cobblestone streets lined with small quirky shops.  Visitors can wander around the narrow streets, enchanting courtyards, and cafes like the Maiasmokk that has been serving scrumptious Estonian meals since 1864.