When most people think of the word "tunnel," some first thoughts might be picturing a dark, damp, dirty, and cramped enclosed space. The thought of a subway train tunnel can be just like that to many people living or traveling in large cities. Because of this, one does not usually think of "love" when picturing a tunnel, but that is what many people think of when they first lay their eyes on the magnificent trees that enclose a railroad track forming the Tunnel of Love in Kleven, Ukraine.
The History of Why The Tunnel of Love Is So Special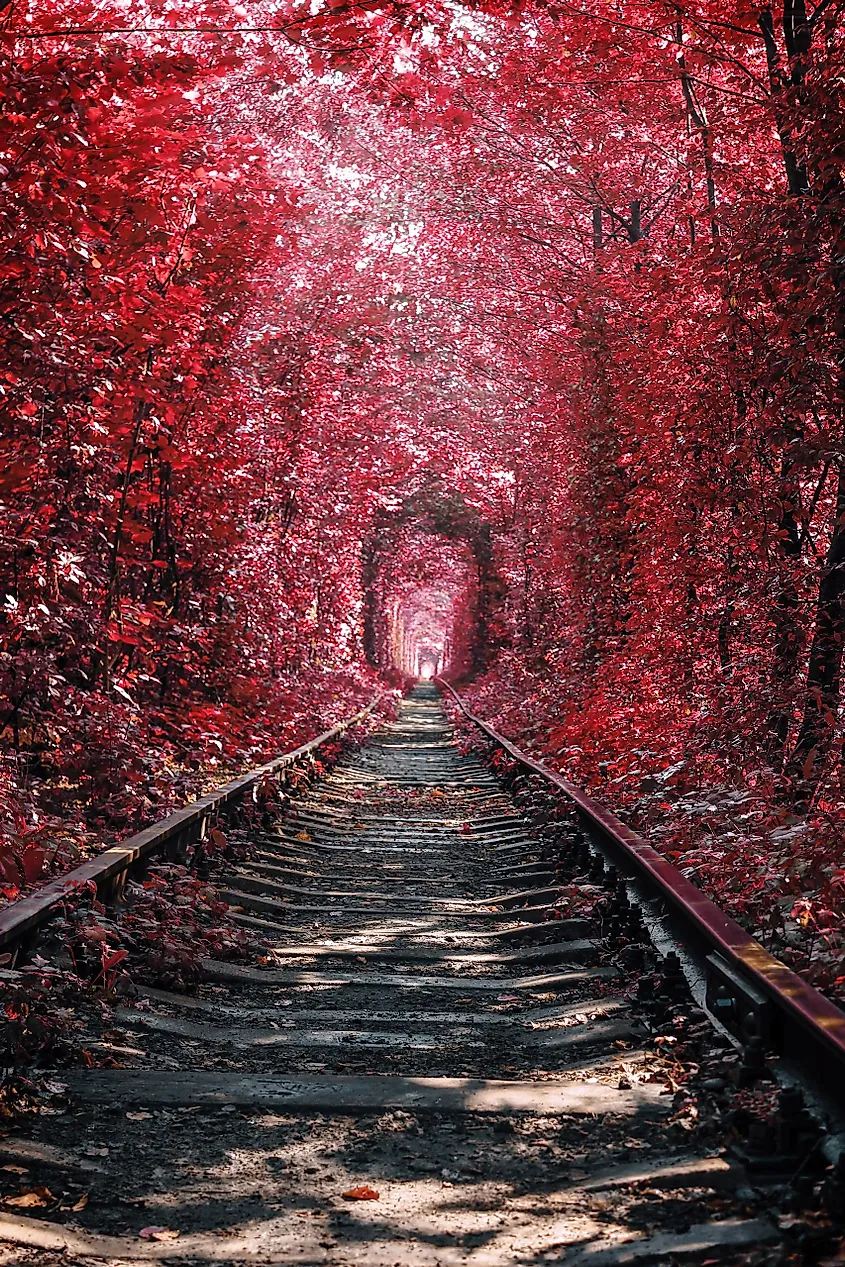 One of the reasons why the tunnel is so special is that it did not intend to be a very well photographed tourist attraction that it is today. It's roots, being more than just tree roots, grow back to the Cold War behind the Eastern border. According to journalist Alla Sadovnyk, "during the paranoia of the Soviet era, trees were deliberately planted alongside the track to conceal the transport of military hardware."
With the end of the Cold War, the trees don't have that same purpose, but surprisingly, the railroad is still in use by a private wood panel company. Ironically as well, the railroad that once helped to keep military secrets away from the West is now being used to help the West by assisting in transporting wood panels to Western markets. What was once a hidden gem known to a few people before is now an amazing hidden gem to the world thanks to the power of social media.
What A Tourist Can Do During Their Visit
Of course, you can take photographs as many people have done before, as it looks stunning to many people throughout all four seasons. But it seems most popular during spring and summer due to the tunnel having the most photos during these two seasons. Besides just taking pictures, merely experiencing walking through the 1.83-mile-long tunnel can be a fantastic experience for anyone who loves nature walks. While there are private tours for sale, there is no need for a tour to walk in the tunnel yourself. People usually spend an hour in the tunnel, according to Trip Advisor, so that leaves you with a lot of time to visit other great landmarks in a relevantly close distance like Tarakaniv Fort, which takes a little over an hour to get there while driving. There are a few tours listed on Trip Advisor that will take you to both the Tunnel of Love and Tarakaniv Fort if you would decide not to drive yourself there.  
What the Tunnel Means for the Surrounding Area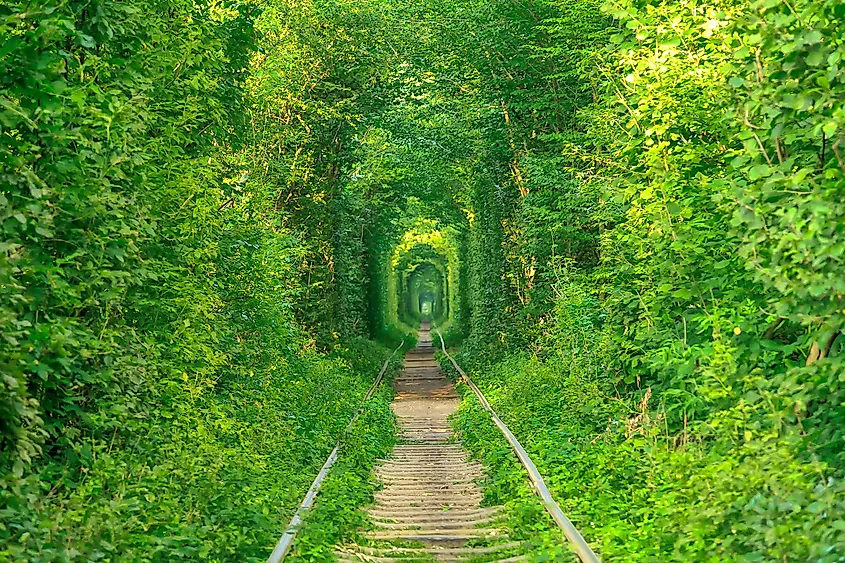 Well, for starters, it certainly means more tourist business in Kleven. The tunnel is becoming increasingly popular over the last few years due to the massive amount of new photos on social media sites like Instagram. It is getting so popular now that the privately-owned train that passes through three times a day refuses to change the naturally growing tunnel except for some neat trimming of the trees. The Tunnel of Love is currently highly rated on Google and Trip Advisor. It also shows the world that there is beauty in Ukraine despite its rough military and political crisis with Russia currently. However, only Crimea and certain parts of Eastern Ukraine have the "do not travel" warnings according to travel.state.gov, and since the Tunnel of Love is in the far West of the nation, it is fine to travel and visit it. The tunnel shows a different side of Ukraine.  According to Ukrainian Halyna Savchyn, the tunnel is a sense of pride. "It's something beautiful, and it's ours."