Top 10 Unbelievable Places In The World That Anyone Can Visit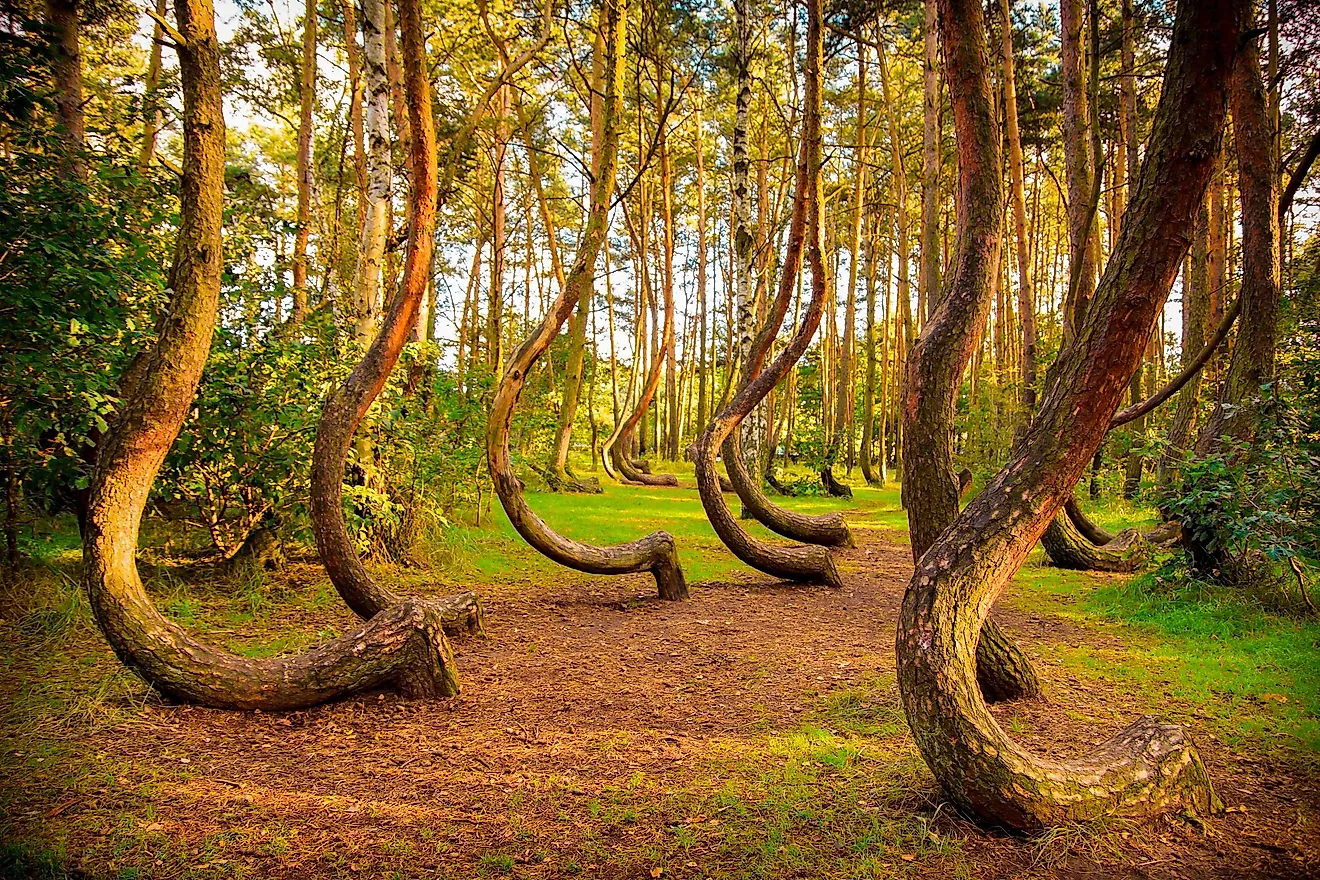 Slope Point is the southernmost point in New Zealand and is characterized by trees that all point to a single direction permanently, due to the strong winds altering their shape.
The Sea of Stars is a phenomenon that happens on a beach in Malaysia, and it is a popular spot where several movies have been filmed.
The Silfra Rift is the place that divides two continents and two tectonic plates, which makes it one of the most unique places you can visit.
The amount of places on our planet that fill us with wonders each day is immeasurable. The beauty of nature truly is breathtaking, and it should be everyone's goal to experience as much of what Earth has to offer as possible. Some of the places are even human-made, which proves that we can also be architects of something that will fill others with a feeling of wonder.
Many places fill us with awe, but some make us wonder if what we are seeing is true. Sometimes we are faced with a place so unbelievable that our reactions are hard to describe. This article will try to name some of the more impressive ones. Our planet has been around for many millions of years, so it is only natural that it contains many places that can be described as unbelievable. Also, all of these places you can visit, so try and use that opportunity someday. 
10. Lake Natron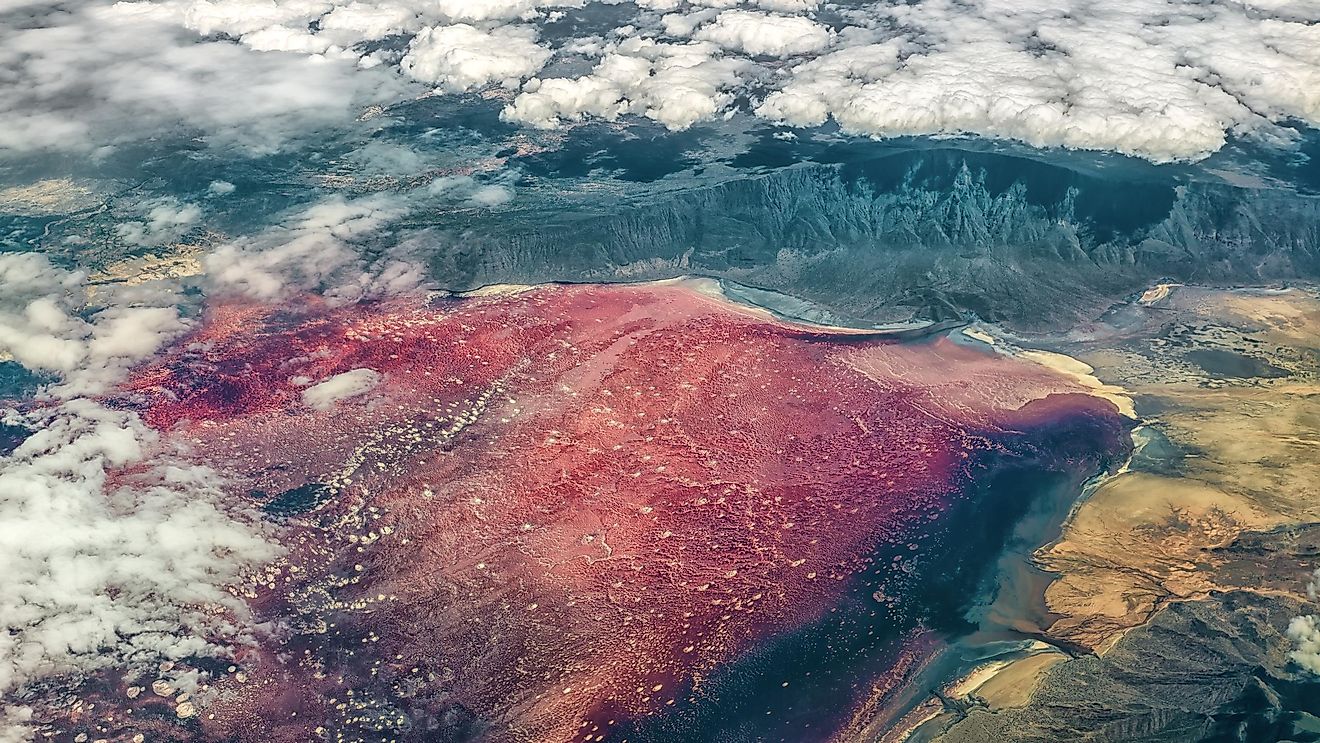 Located in Tanzania, this lake can best be described as terrifying. Animals that die in this place are turned into statues through the process of calcification. The sodium bicarbonate that is present in abundance in this lake mummifies all of the animals and creates an incredible, but scary sight. During the summer, the lake starts to turn red in color, which makes it even more terrifying.
9. Slope Point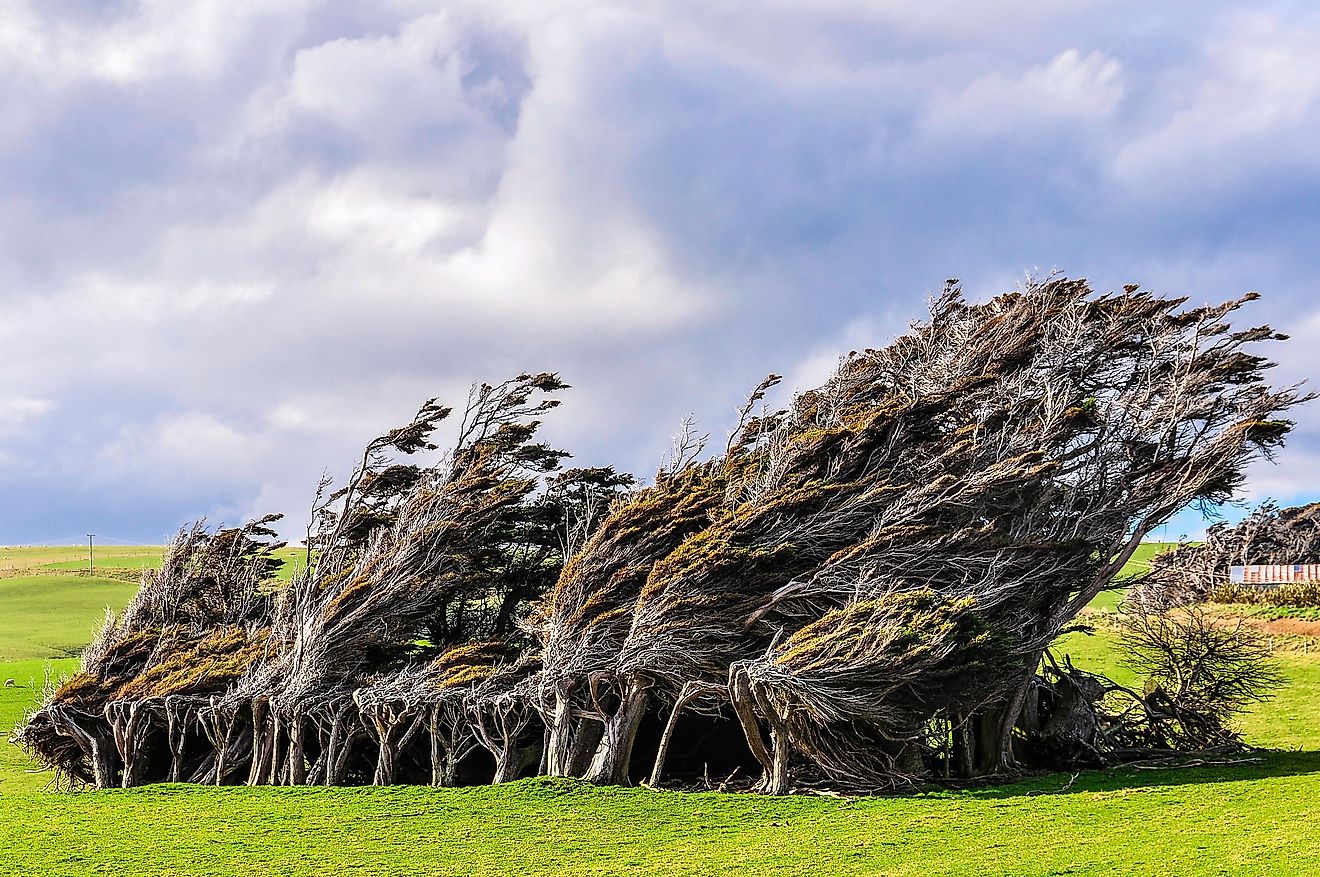 Slope Point is the southernmost point of New Zealand, and what is interesting about this place is the trees. They are permanently twisted due to the wind blowing, and it makes for an incredibly strange view. All of the trees have taken a weird shape that points in the direction of the wind. When combined with the cliffs they are surrounded by, it looks like a scene out of a Tim Burton movie. Of course, the strong winds make it even more spooky.
8. Underwater Park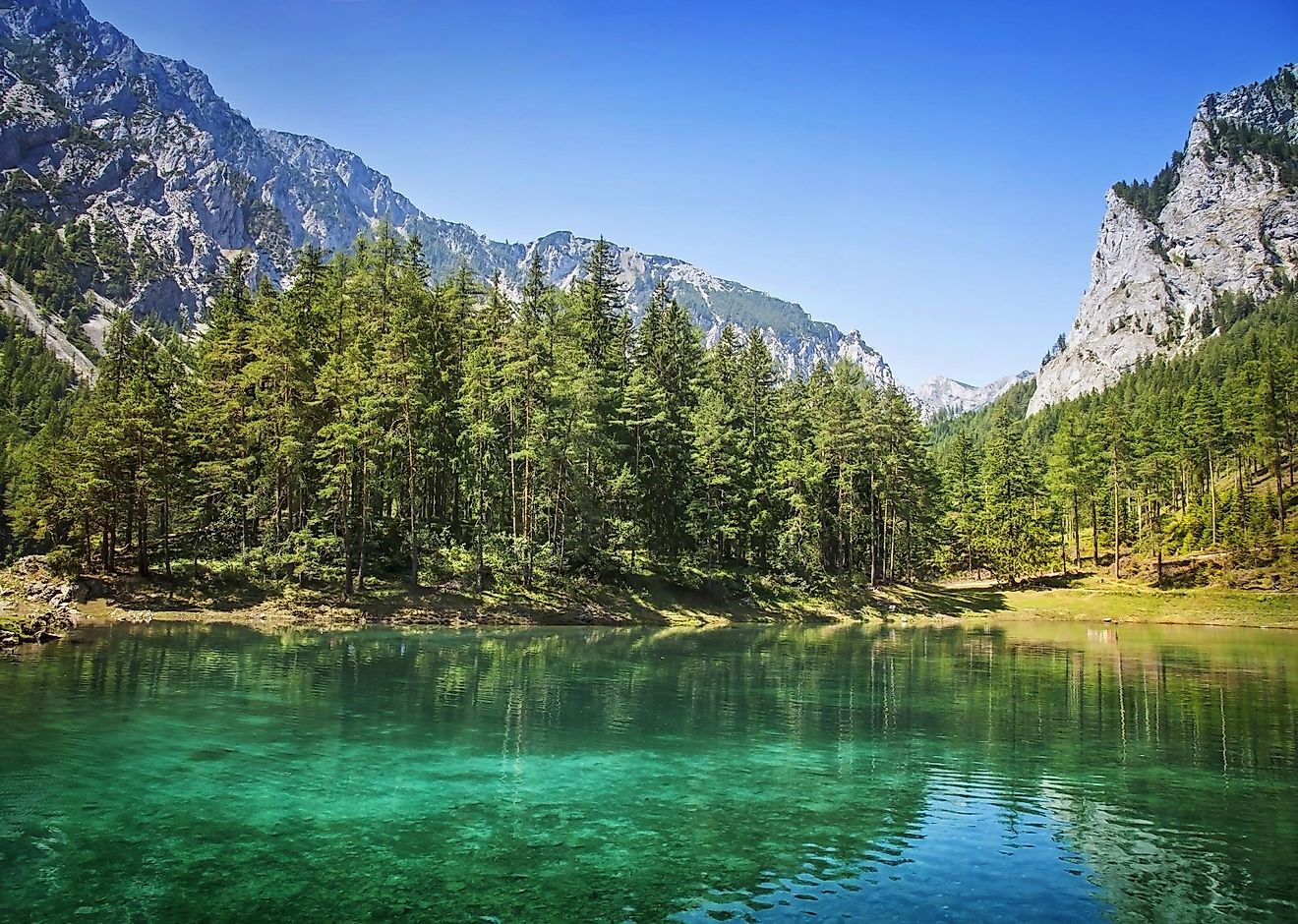 This park can be found in the Green Lake in Tragoess, Austria, and even though you may not believe it, the name describes it perfectly. It is an actual park that exists underwater that anyone can visit during spring and summer. The lake itself is considered incredibly beautiful, and when you add the fact that you can actually have fun in a park underwater, there is no reason why this should not be on your list of places to visit.
7. Christ Of The Abyss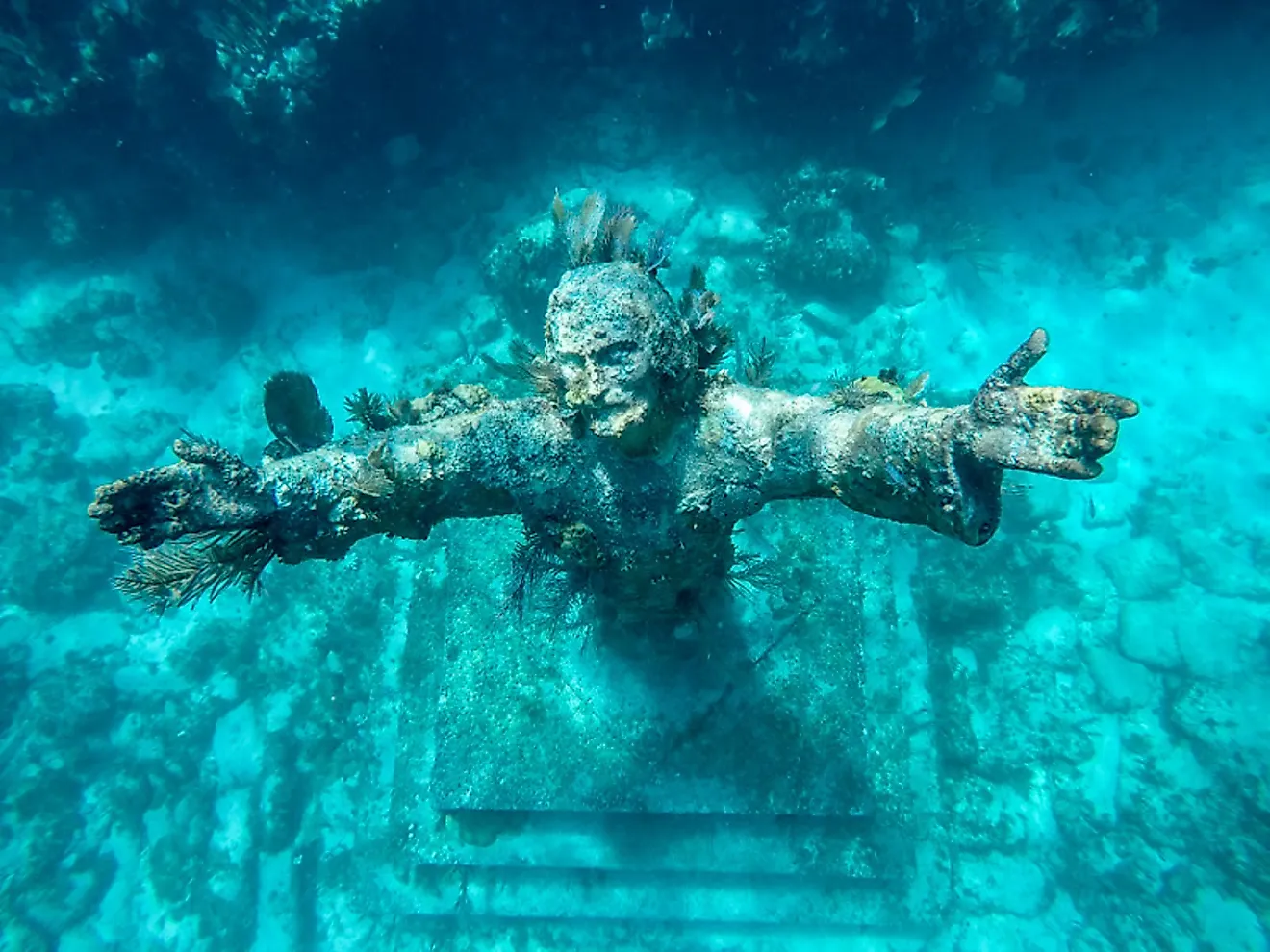 A statue of Jesus Christ that is placed underwater and is more than 8 feet tall. The statue is made out of bronze, and it is a popular place among divers. It is an incredibly strange sight, especially if you like diving. The statue itself was made by Guido Galletti and can be found between Camogli and Portofino, in the Mediterranean Sea.
6. The Silfra Rift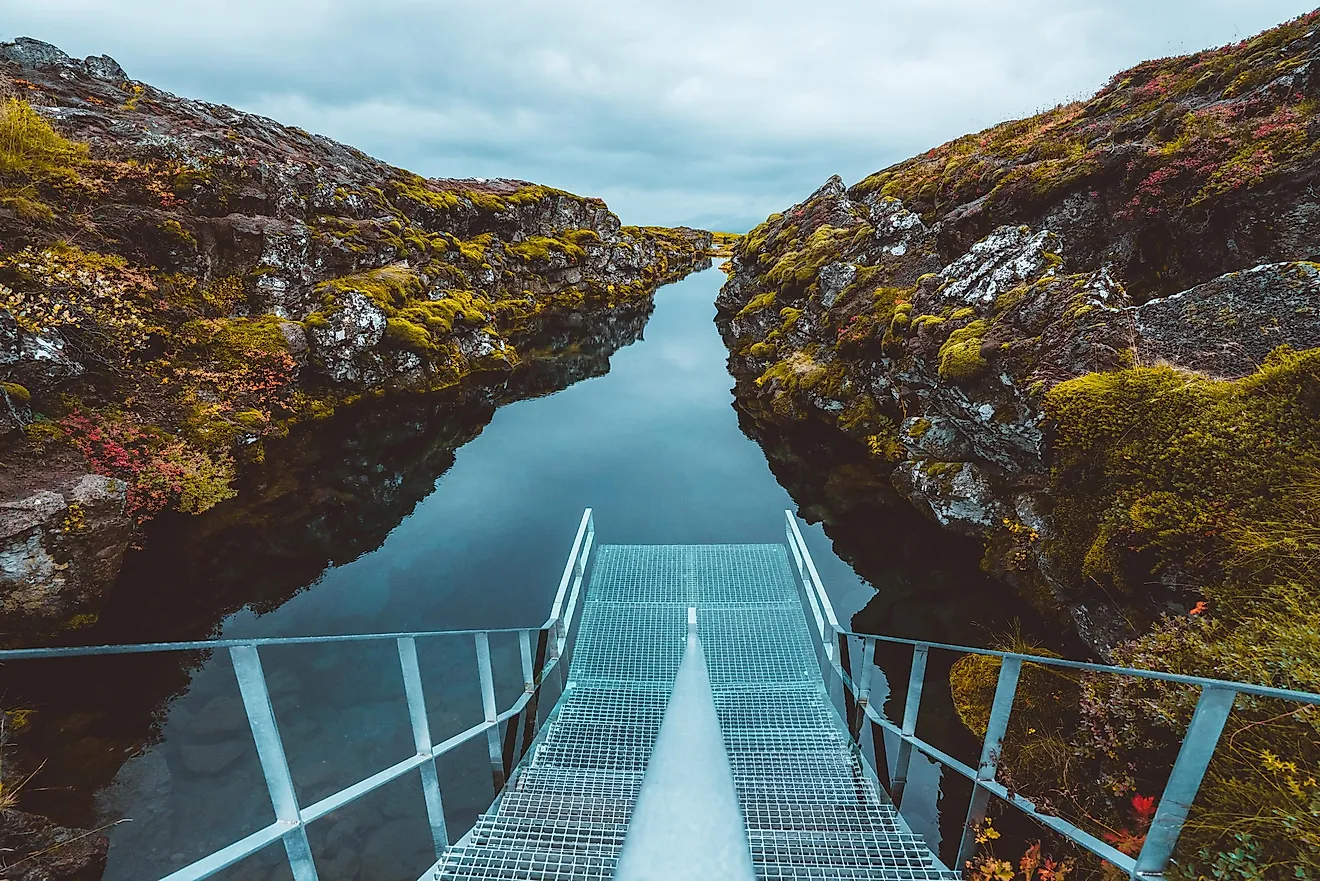 This is another unbelievable place that you can visit by diving underwater. It is located near Iceland, and it is a place that separates two continents and two tectonic plates. Yes, you read that correctly, you can actually see the place where two tectonic plates are separated. The plates in question are the North American and the Eurasian plates. Many consider this place to be one of the most unique phenomena on our planet, and for a good reason. It is absolutely breathtaking.
5. Sea Of Stars
Found in Malaysia, at Vaadhoo Island, the Sea of Stars actually refers to a natural phenomenon. A special kind of plankton found in these waters glows in a specific blue light during the night, which makes the sea look like it was made out of stars. Millions of tourists visit this place every year, and it was used as a set piece in multiple movies as well. It is also incredibly cheap to get there, so what are you waiting for?
4. Huashan Mountain, The Road To Heaven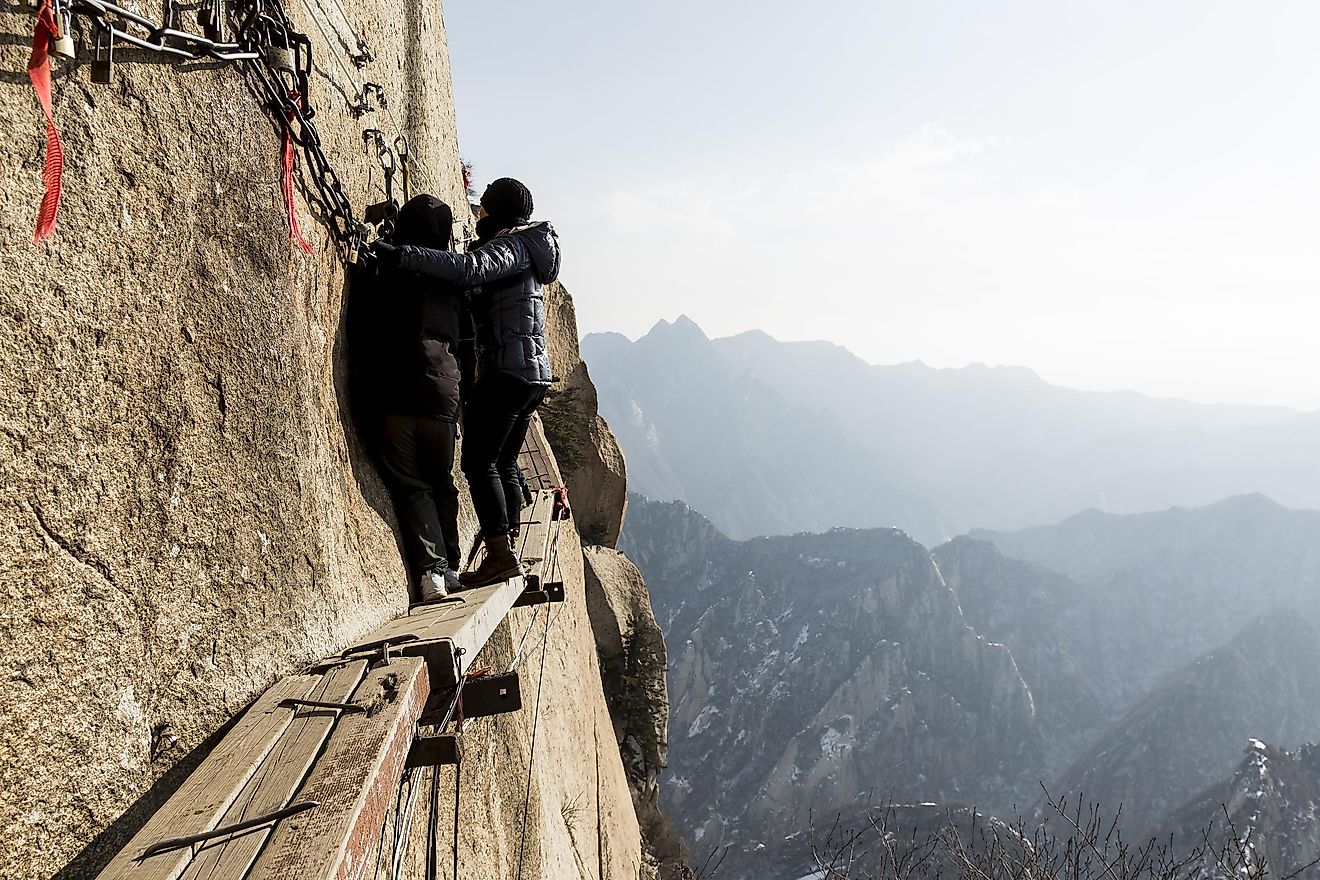 This one is reserved only for the adrenaline junkies. A narrow wooden road that climbs a mountain in China, surrounded by gorgeous scenery with nothing but a tea house waiting for you at the end? We are sure that some of you will feel excited just thinking about a place like this. Most commonly known as the Road to Heaven, this place would probably make anyone feel dizzy. However, it is definitely a unique experience.
3. Crooked Forest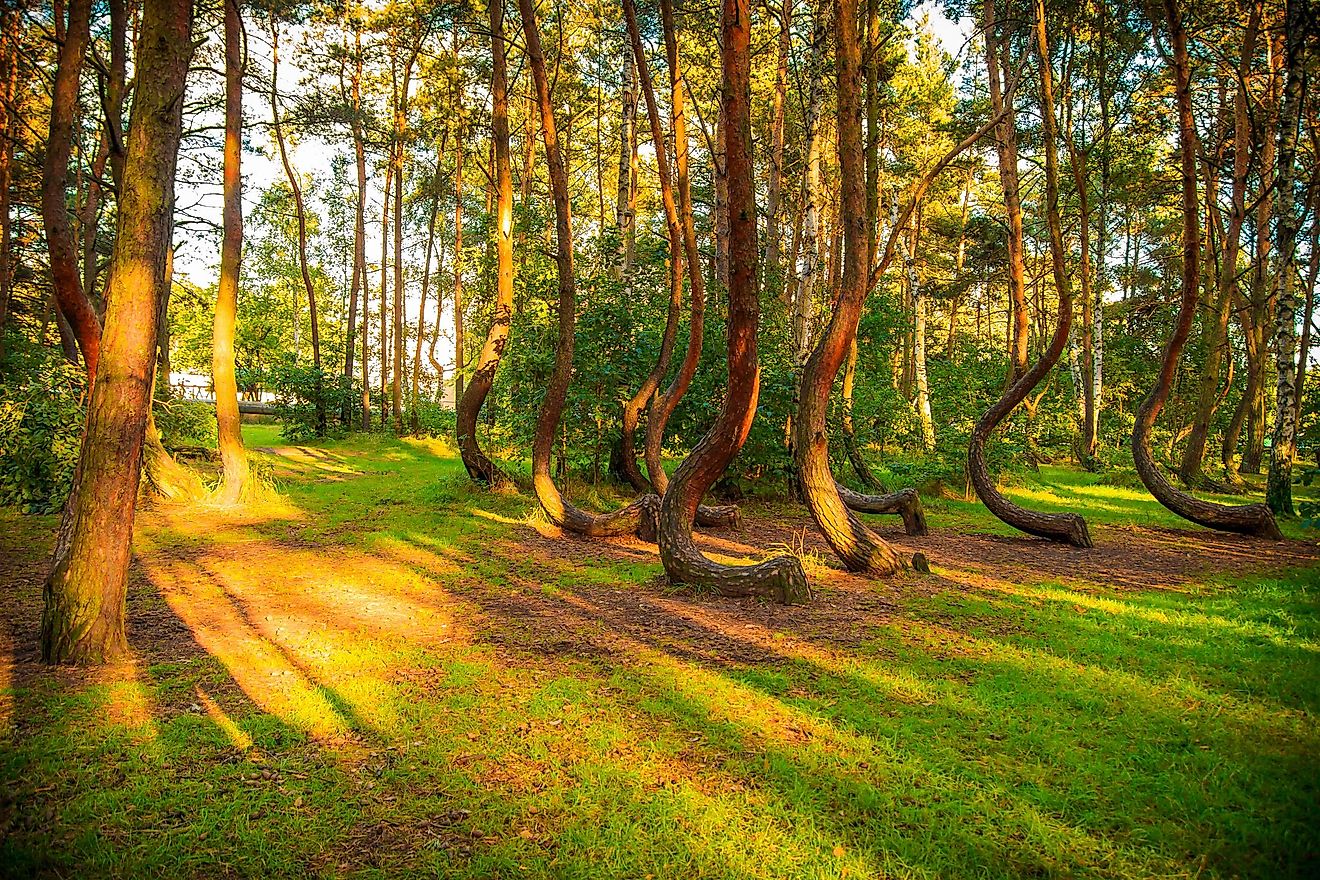 You can find this forest in Poland, near the town of Gryfino. One look at a picture of this place and you will want to visit it. Similarly to the Slope Point in New Zealand, this forest looks like scenery that came straight out of a Tim Burton movie. It is bizarre, but beautiful and will make you feel like you are in a fairy tale. The reason why the trees are curved is unknown, so it only adds to the mystery.
2. Pink Sands Beach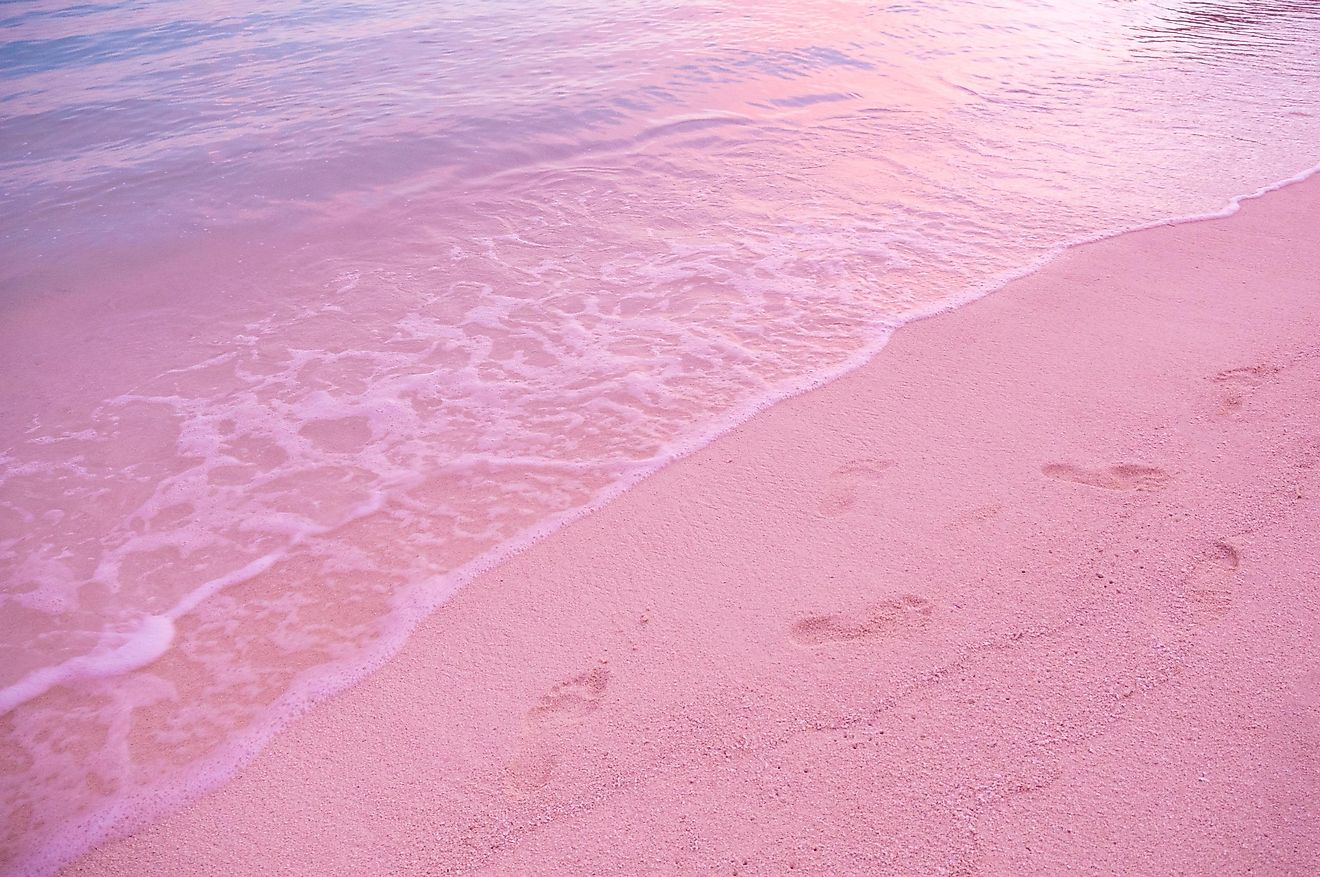 If you ever decide to visit the Bahamas, this beach should be on the list of places you will definitely want to visit. The color of the sand on this beach is pink because of the combination of various minerals and plankton. There are not many beaches like this in the world, and this one is arguably the most breathtaking of them all.
1. Richat Structure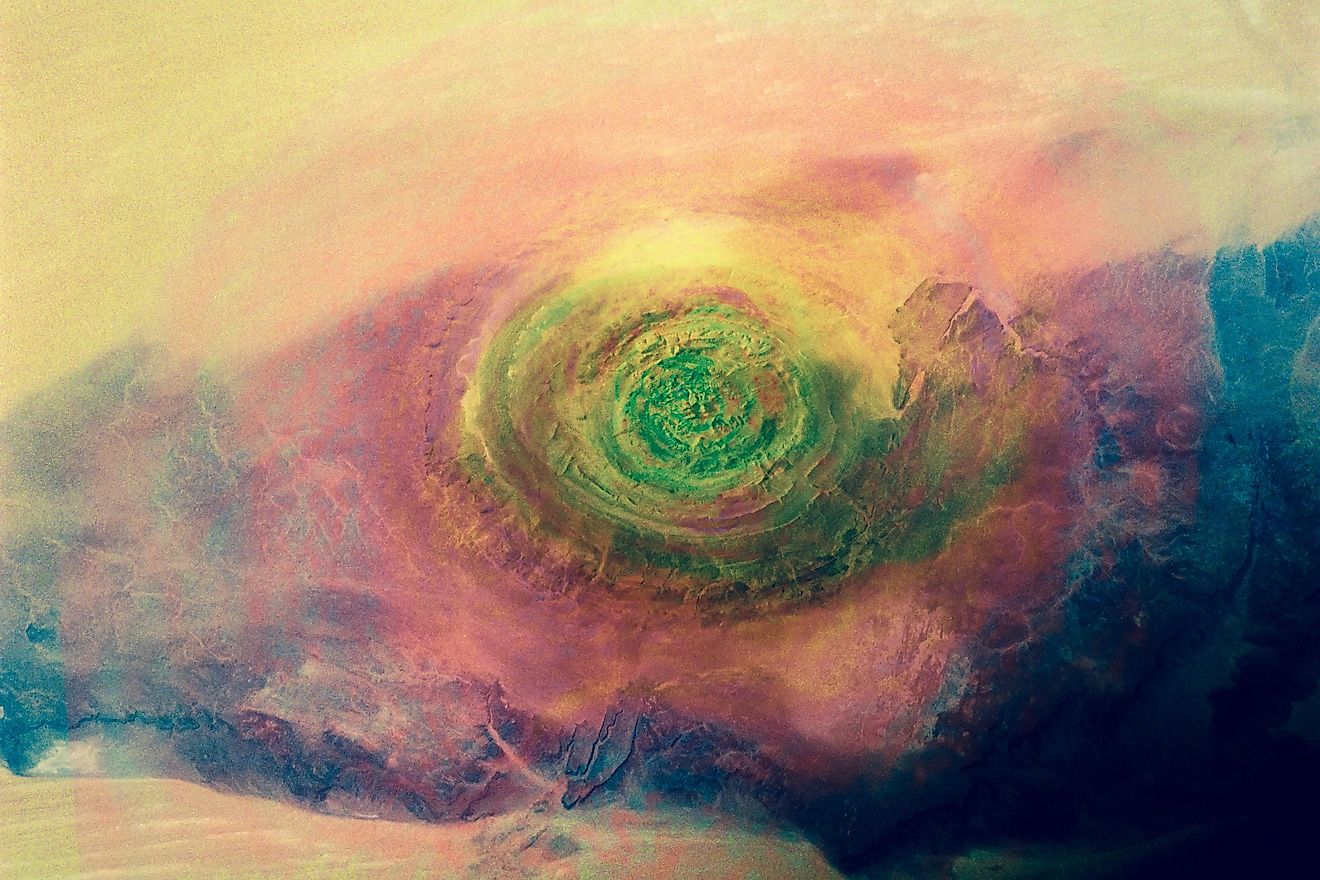 This structure can be found in the desert in Mauritania, and it is quite hard to describe it. It almost looks like a giant fossil, 30 miles in diameter. Some even go so far as to describe it as a place where an alien ship landed. It looks amazing and unbelievable, and it is a good way to finish off this list.