World Facts
Where Is Croatia?
Croatia is an European country with a coastline along the Adriatic Sea.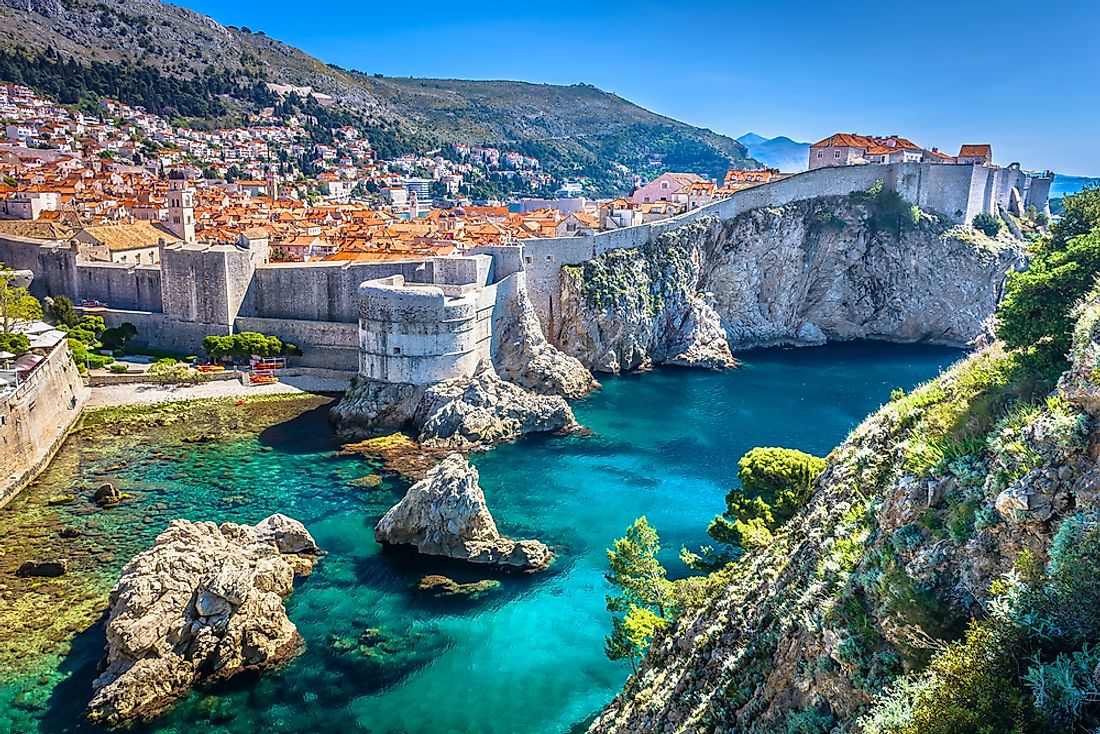 Where Is Croatia?
Croatia is a south-central European country with a coastline along the Adriatic Sea, between 42° and 47° north latitude and 13° and 20° east longitude. This country shares borders with Hungary, Slovenia, Bosnia and Herzegovina, Serbia, and Montenegro. It has a population size of approximately 4.19 million and covers a total area of 21,851 square miles. Internally, Croatia is divided into 20 counties, a political-administrative division in the nation. This article takes a closer look at some of the geographic characteristics of this country.
Geography Of Croatia
Croatia has a unique and varied physical geography, ranging from lowland plains to high mountains. The majority of its territory, however, is covered by the Black and Adriatic Sea drainage basins. The Black Sea basin is home to several major rivers, including the: Drava, Danube, Sava, Kupa, and Mur. The Adriatic Sea basin stretches to the water and is characterized by a coastline of over 1,100 miles in length. This coastline is also considered to have the most inland location of any other European coast. Additionally, Croatia encompasses 1,246 islands and islets. The largest Croatian islands include the Cres and Krk, which cover an area of just more than 156 square miles each.
In its eastern area, Croatia is characterized by large, flat plains, which are characterized by a number of lakes. The largest lakes in this country include: Lake Vrana (11.9 square miles), Lake Dubrava (6.6 square miles), and Lake Peruca (5 square miles). Because of its large number of rivers and lakes, this country is also home to a significant number of wetland habitats. Some of these wetlands have been protected by the Ramsar list.
In addition to its flat, low-lying areas, the geography of Croatia also includes the Dinaric Alps mountain region. The tallest mountain in this zone is the Dinara mountain, which reaches 6,007 feet in altitude. This is followed by the Biokovo mountain (5,781 feet) and the Velebit mountain (5,764 feet). Additionally, the Dinaric Alps region is home to a number of caves, 3 of which reach to over 3,000 feet in depth.
Biodiversity Of Croatia
Due to the unique landscape and geography of Croatia, this country encompasses a large number of ecoregions. These varying ecoregions give Croatia one of the most diverse range of plant and animal species found in Europe. Its 4 ecoregions include: the Pannonian, the Alpine, the continental, and the Mediterranean. Another habitat found within this country includes its cave systems, which are home to the proteus. The proteus, also known as the olm, is the only permanently cave-dwelling and aquatic salamander species in Europe.
The number of species living in Croatia is estimated to be anywhere between 37,000 and 100,000. This broad estimate is due to the significant number of species discovered in the country during the early 2000's. The government has moved to protect 1,131 species, many of which are endemic. Areas with high rates of endemic species include: the Adriatic islands, the Biokovo mountains, the Velebit mountains, and the karst rivers (those that flow through areas with limestone caves and sinkholes).
About the Author
Amber is a freelance writer, English as a foreign language teacher, and Spanish-English translator. She lives with her husband and 3 cats.
This page was last updated on September 26, 2017.
Citations
Your MLA Citation
Your APA Citation
Your Chicago Citation
Your Harvard Citation
Remember to italicize the title of this article in your Harvard citation.