5 Beautiful Sites Every Tourist Must Visit When In Paris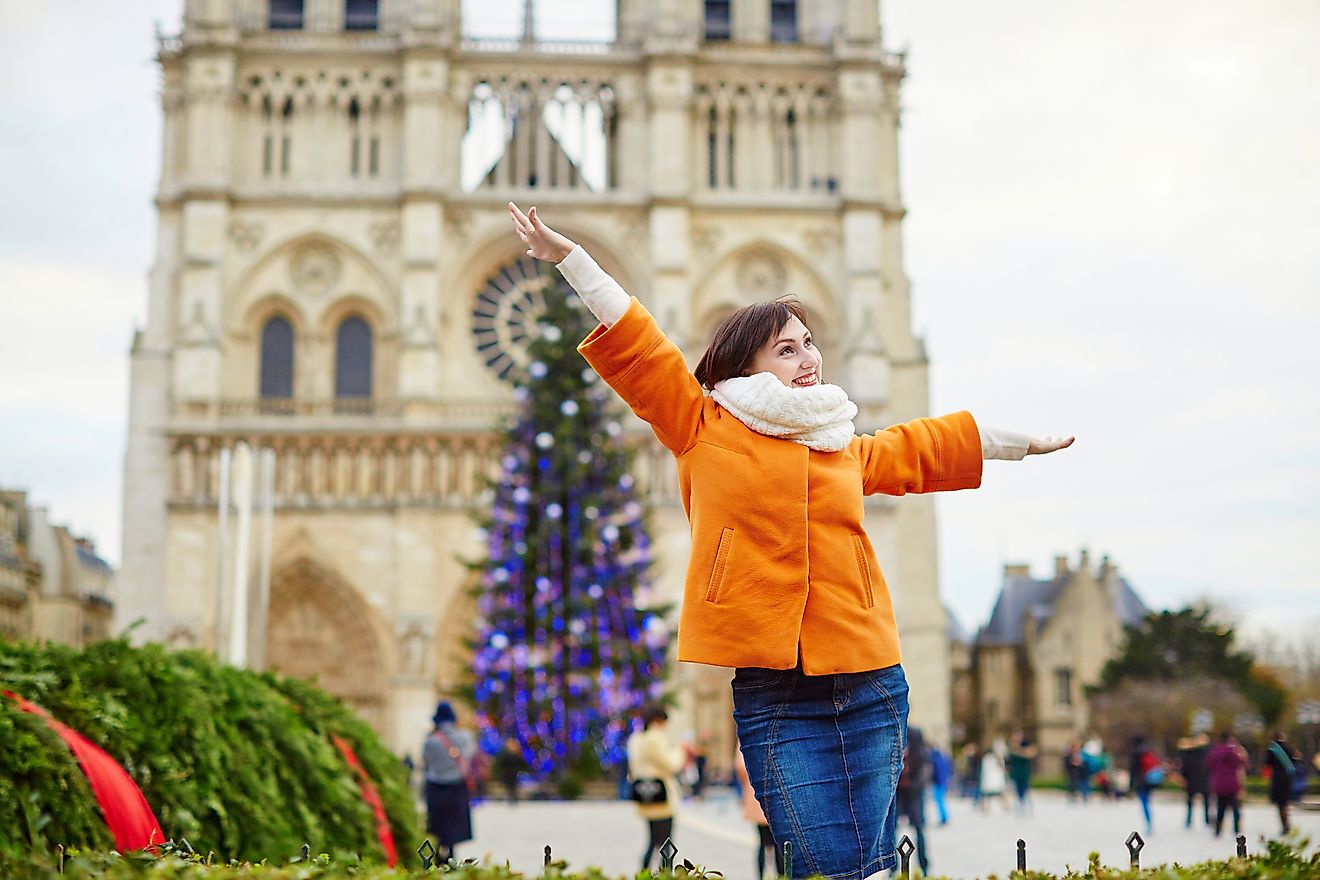 France has 90 million tourists each year
Eiffel Tower gets painted every 7 years
Paris has a statue depicting the flame held by the Statue of Liberty
With world-class museums, iconic landmarks, and a couture-capital status, Audrey Hepburn was right when she said, "Paris is always a good idea." The City of Lights offers so much beauty at every turn, one could spend an entire holiday just sipping wine at outdoor cafes and marveling in the city's glamour. We've put together a list of the 5 Most Beautiful Sites Every Tourist Must Visit When in Paris to highlight just a few of Paris's most alluring attractions. 
5. Sacré-Coeur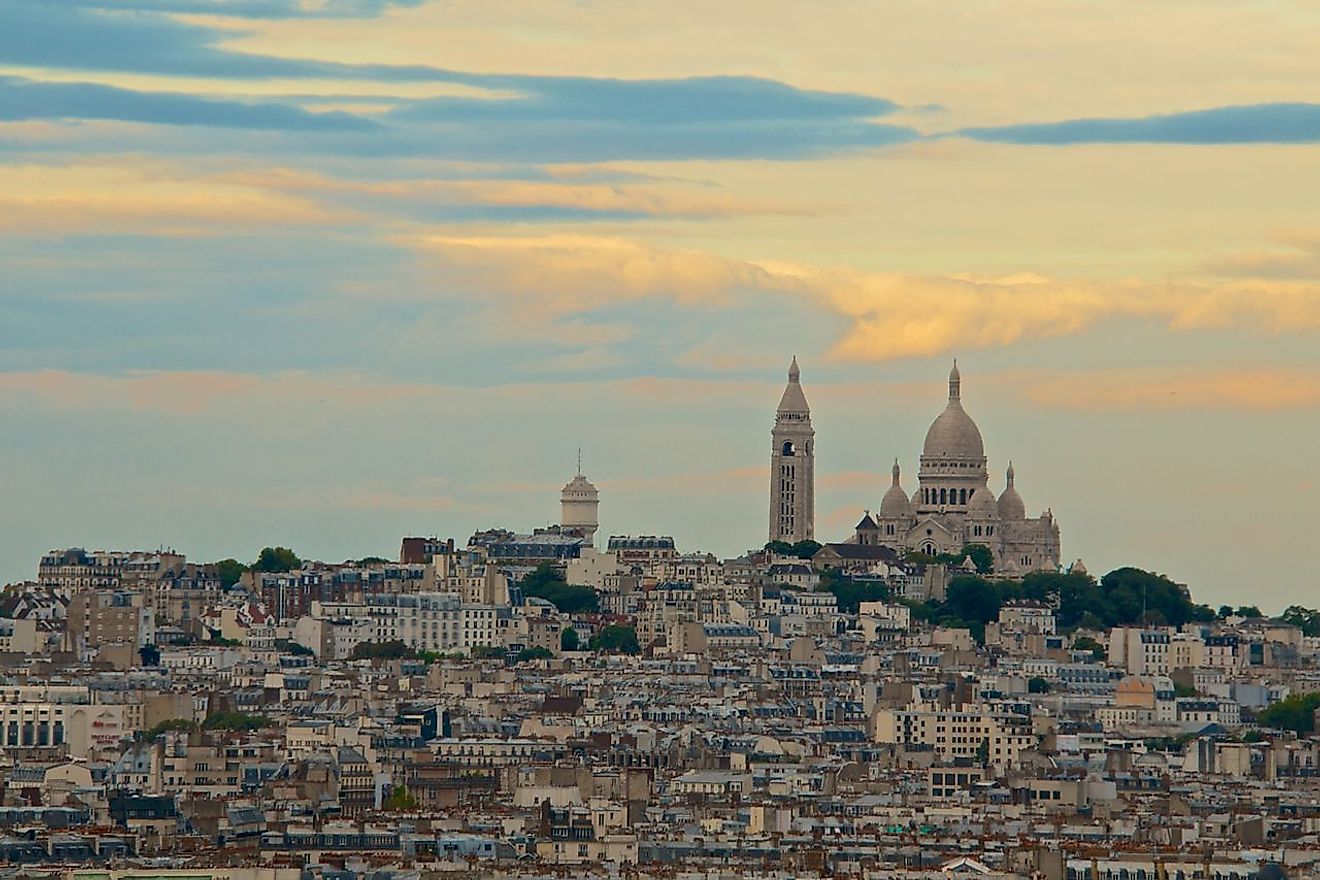 Perched high atop Montmartre, Sacré-Coeur Basilica is easily recognizable from the city below by its white stone facade and Byzantine architecture. It's the second-highest point in Paris next to Eiffel Tower. Sacré-Coeur, or Basilica of the Sacred Heart of Paris, is well worth the challenging climb to take in the basilica's architecture and gaze down at the view of the city below. But how does the basilica maintain such a white, pristine facade? This iconic structure was built with a special stone that not only resists the water but releases a substance when wet that enables the stone to cleanse itself. 
4. Pére Lachaise Cemetery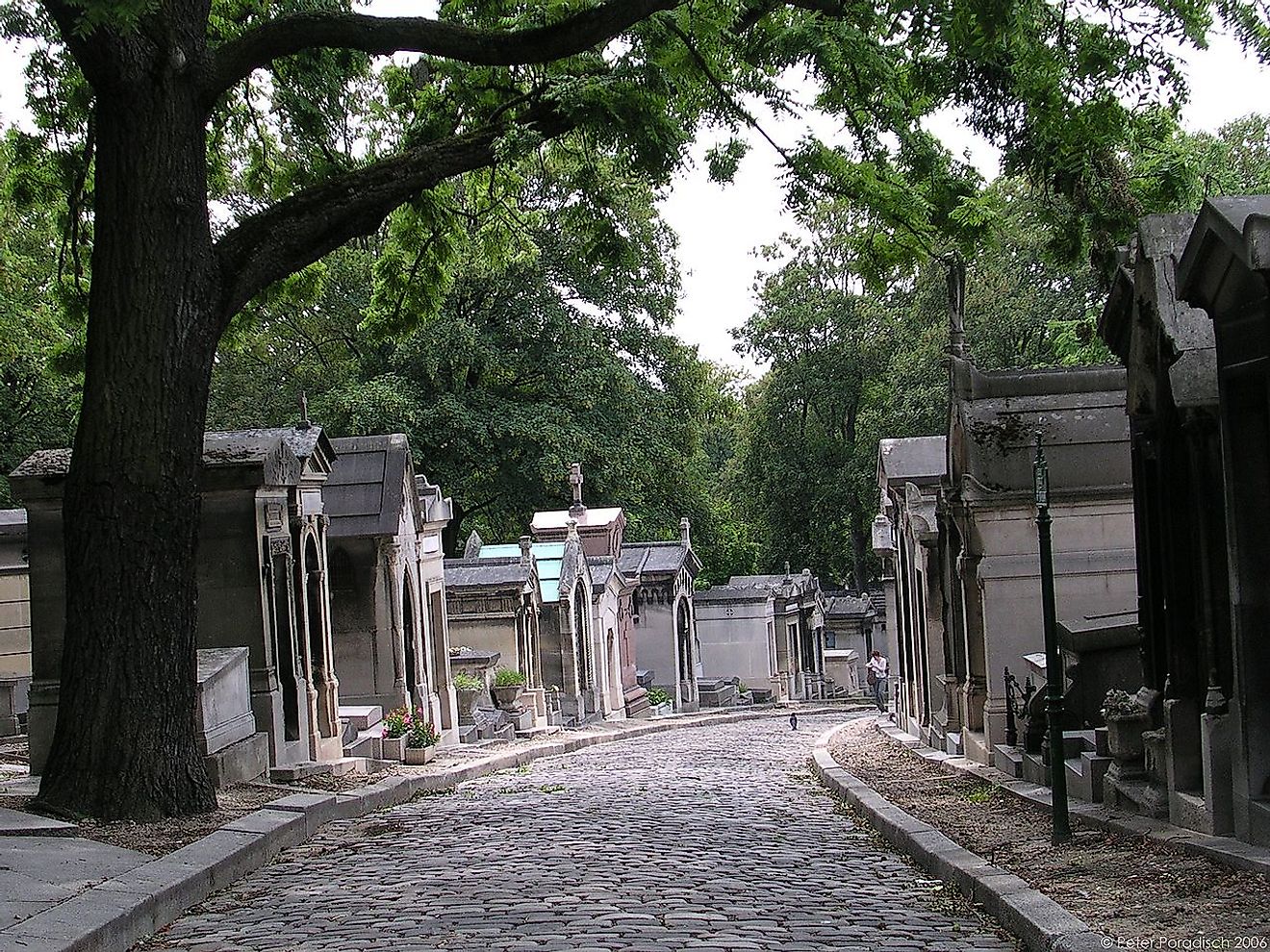 In a city as breathtaking as Paris, even its cemeteries are romantic settings. Père Lachaise is the most visited non-secular cemetery in the world. Visitors can wander the cemeteries hills and winding paths while paying respect to some of the most well-known poets, writers, and musicians in history. The cemetery is still fully operational and able to accept new burials. For those interested in being laid to rest next to Gertrude Stein or Oscar Wilde will have to join the extensive waitlist as only a few plots are available. 
3. Place du Trocadéro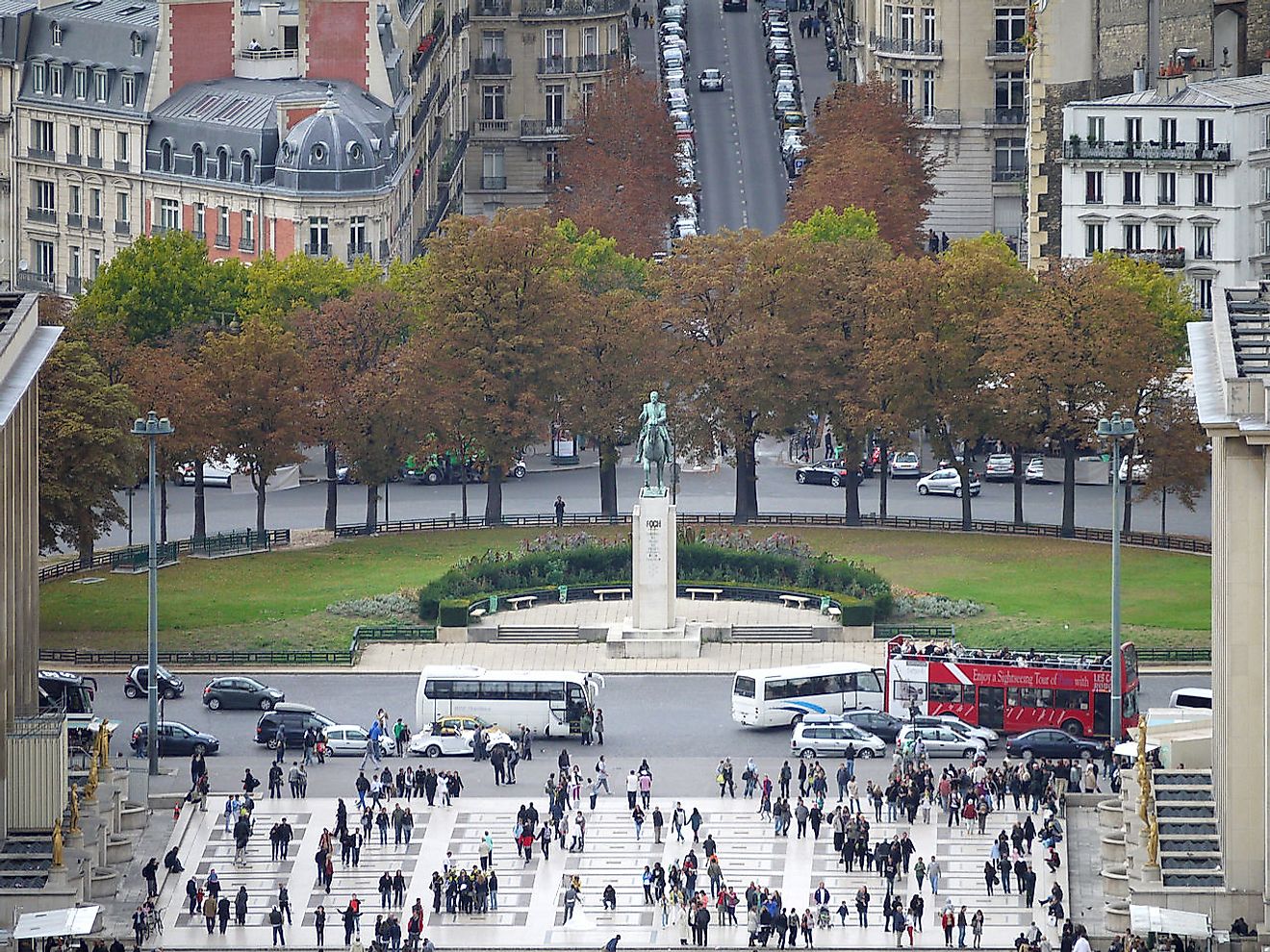 This elevated open space offers museums, gardens, and a water display for visitors. Place du Trocadéro was built to commemorate the Battle of Trocadero, but its paved terrace is best known for its idyllic views of Paris's most notable landmark, the Eiffel Tower. In the evening, visitors can experience the Eiffel Tower with its shimmering lights twinkling in the darkness. 
2. Arc de Triomphe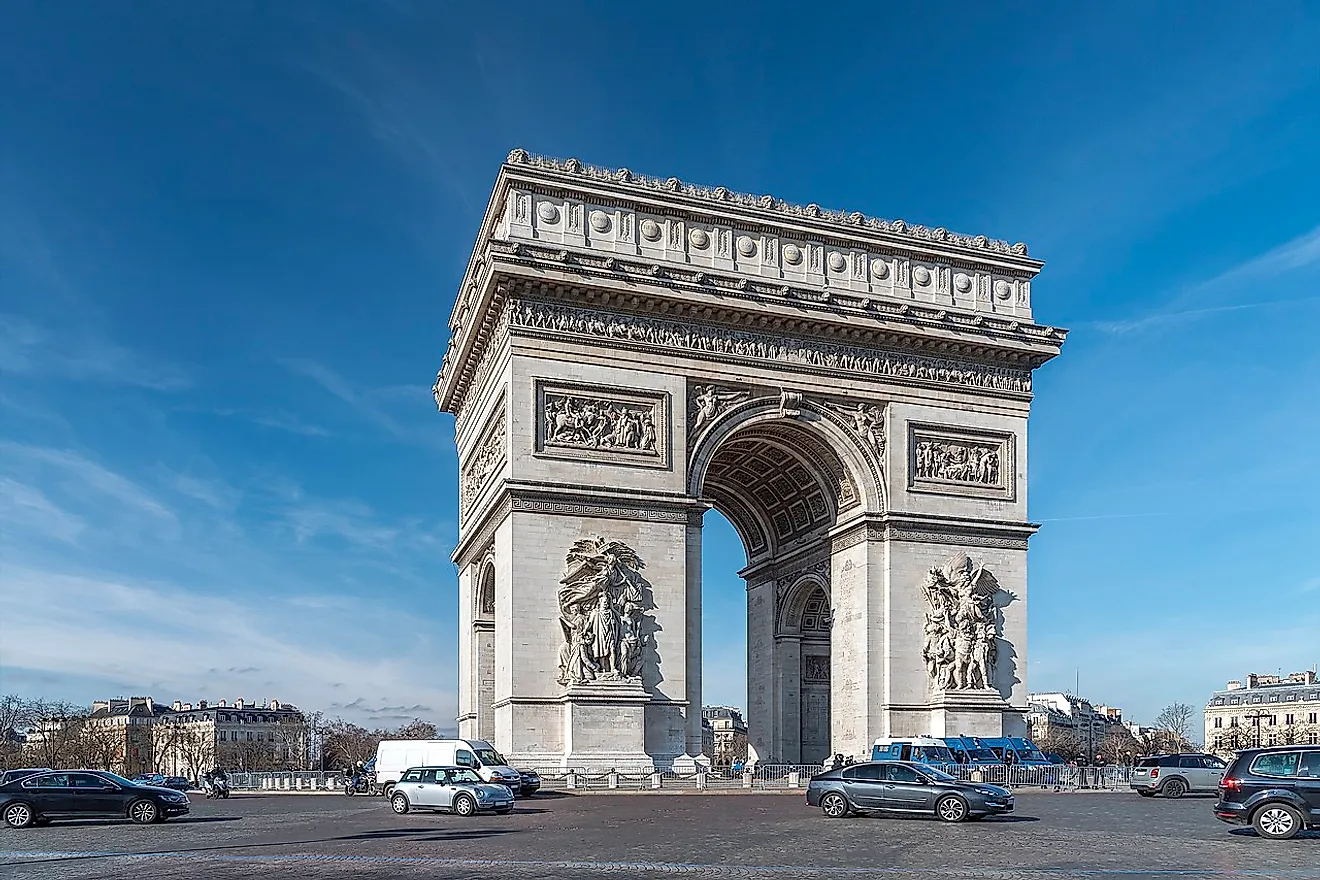 A symbol of Parisian pride, Arc de Triomphe was erected by Emperor Napoleon I in 1806 to commemorate France's military achievement. This French landmark is located at the junction of Etoile, where 12 Parisian avenues come together. The work is a culmination of a collection of talented artists. On November 11, 1923, a flame was lit in honor of those who lost their lives in battle. Today, nearly 100 years late, the flame is still burning, fueled by a wreath burning ceremony each evening at 6:30 pm. 
1. Pont Alexandre III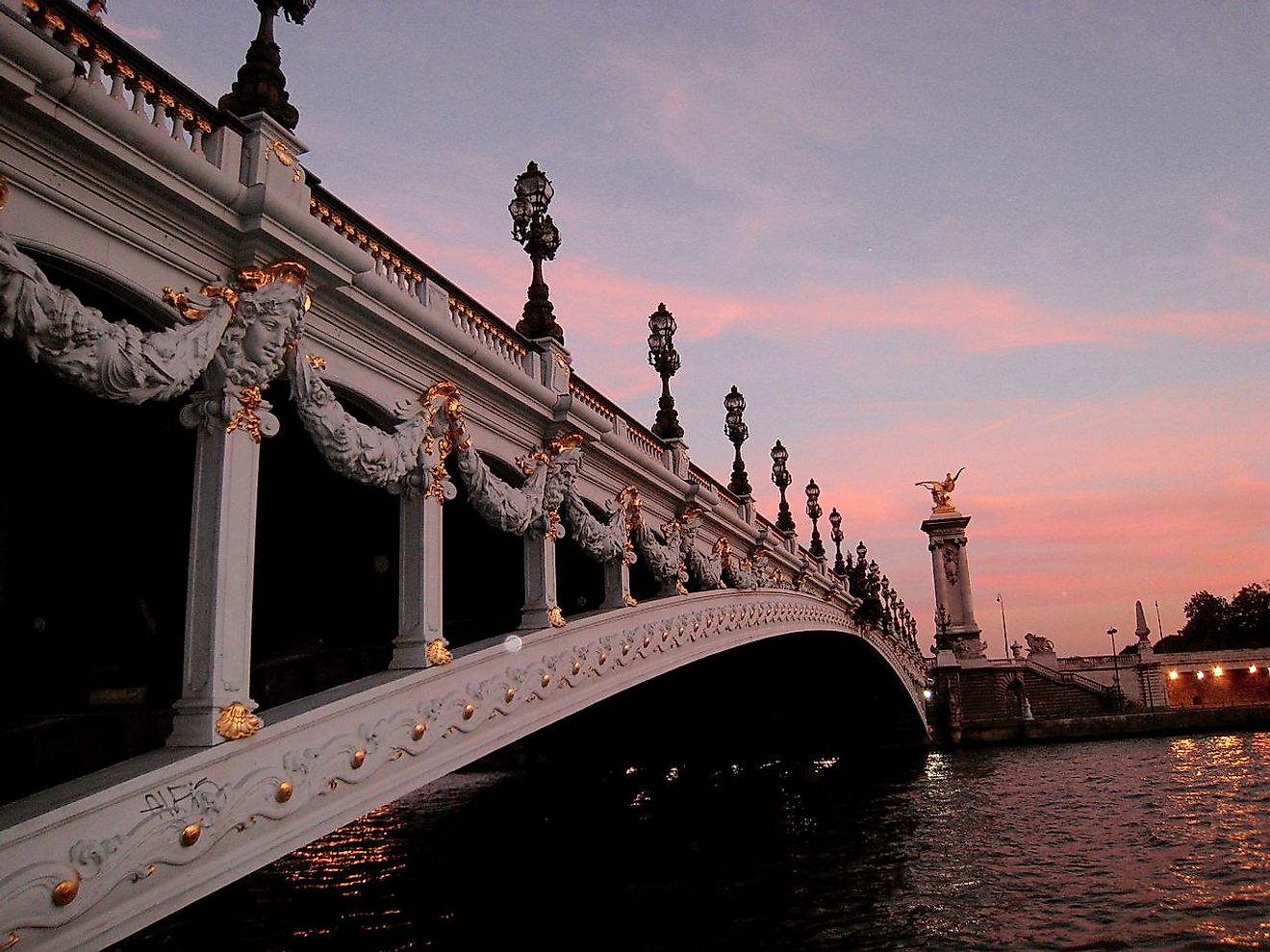 Pont Alexandre III is more than just a bridge over the Seine connecting the left and right banks of Paris – its a true work of art. This opulent bridge was unveiled in 1900 for the World's Fair. It was named for the Russian Tsar Alexander III and built in honor of an alliance between France and Russia. Its four carved gilt bronze pillars represent Arts, Science, Commerce, and Industry. The bridge features intricate Art Nouveau lamps, cherubs, nymphs, and winged horses. A stroll across this Parisian landmark bridge is memorable at any time, but an evening stroll offers an opportunity to see the lamps illuminate the bridge in a soft glow.