15 Best Countries To Retire To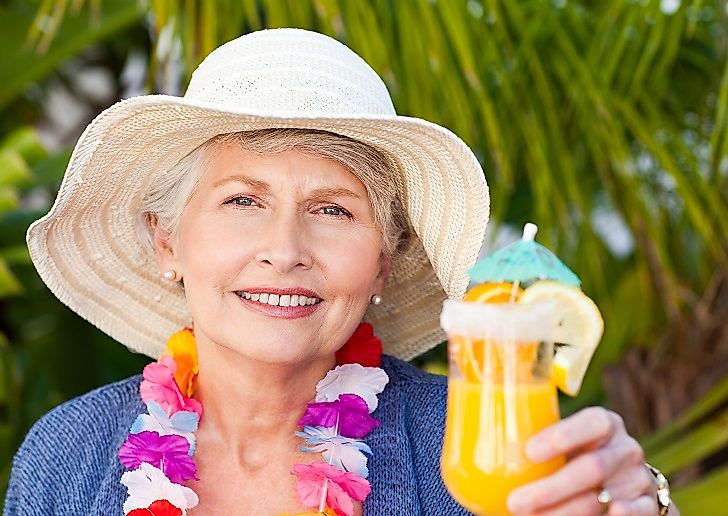 There are two common options for retirement-age persons. First is for a person to stop employment completely. The first option is when an employed person may be forced to retire due to physical conditions that hinders ability to work normally. Another reason may be eligibility for private or public pension benefits. A second option is by reducing work hours significantly. Some choose to pursue this second option as a sort of "pre-retirement". Retirement from employment was originally pioneered in Germany in 1889. Life expectancy before then was quite short so everybody worked until they can not work anymore. However, at the turn of the 19th Century, many countries adapted a retirement system and pension funds were increasingly established.
Best Countries to Retire
The Best of the Best
As per the International Living's Annual Global Retirement Index, when your career is over, Latin America and Southeast Asia may be the two best options to consider when thinking about the ideal retirement address. The goal is maintaining a comfortable and happy retirement destination. Panama scored 93.5 out of a perfect score of 100 for best retirement benefits in the world. These benefits are in terms of discounts, including 25% off utilities, restaurants, and airline tickets, and 15% off hospital bills (warranted that one is receiving a pension of $1,000 per month with adequate evidence of such). Second is Ecuador at 92.4 for its low-priced real estate. Senior benefits and discounts are also a priority here. Cost of living is even better than Panama. Third is Mexico at 89.3 for rating high on cost of living and senior benefits. Fourth is Costa Rica at 88.4 for scoring high on real estate. On healthcare and healthy lifestyle, better than the first three previous countries. Fifth is Malaysia at 87.8 for real estate and low-cost of living and healthcare better than the first four countries.
Other Alluring Retirement Locales
Sixth is Colombia at 87.7 for cost of living, healthy lifestyle, infrastructure, and entertainment. Seventh is Thailand at 84.8 for real estate, cost of living, entertainment, and healthcare. Eighth is Nicaragua at 84.2 for real estate (second to Ecuador), cost of living (second to Cambodia), and healthy lifestyle (second to Costa Rica). Ninth is Spain at 83.6 for climate, infrastructure, and entertainment. Tenth is Portugal at 82.9 for climate, infrastructure, and healthy lifestyle. Some of the countries that also made the list are Malta.8), Honduras (81.3), France (80.0), Belize (79.6), and Peru (79.4).
Life after Retirement
Many Americans and Canadians chose to retire just as they cross that threshold of life changes. These may be caring for grandchildren, and sometimes caring for aged parents as well. Most of the time, deteriorating health and old age presents a new unexpected challenge that for some persons are quite unacceptable and cause depression. Some choose to move to a retirement state such as Florida where the weather is warm. Others choose to become "Grey Nomads", those that choose tourism as a way of life such as going on cruises or getting a yacht to sail around the world. Still yet, others choose to undertake a "retirement migration" into warm climate countries, such as those in Latin America and Southeast Asia, where living expenses are often significantly less than in the United States and Canada.
15 Best Countries To Retire In
| Rank | Country | 2016 Global Retirement Index Score (100=Perfect) |
| --- | --- | --- |
| 1 | Panama | 93.5 |
| 2 | Ecuador | 92.4 |
| 3 | Mexico | 89.3 |
| 4 | Costa Rica | 88.4 |
| 5 | Malaysia | 87.8 |
| 6 | Colombia | 87.7 |
| 7 | Thailand | 84.8 |
| 8 | Nicaragua | 84.2 |
| 9 | Spain | 83.6 |
| 10 | Portugal | 82.9 |
| 11 | Malta | 82.8 |
| 12 | Honduras | 81.3 |
| 13 | France | 80.0 |
| 14 | Belize | 79.6 |
| 15 | Peru | 79.4 |