12 Countries With The Highest Percentage Of Female High School Teachers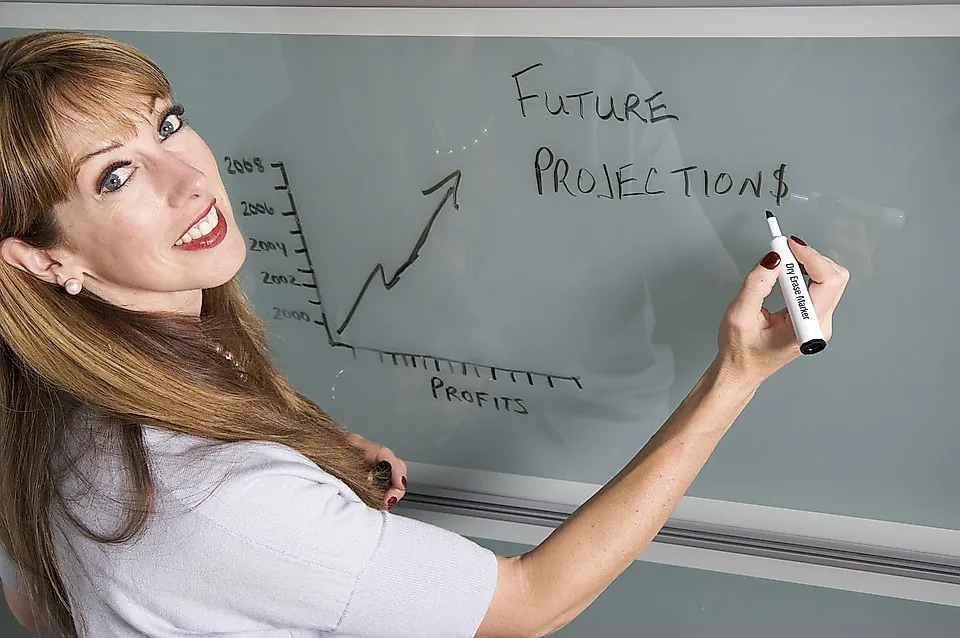 No occupation in the world comes close to the opportunities available for teachers. A teacher can live and work almost anywhere in the world. Female educators in secondary education are disproportionately represented in these former Soviet Republics, as well as in Central Asia.
Women are more likely to pursue higher education in countries with high levels of national wealth. While women are as likely as men to graduate in the fields of science, in some countries, nine out of ten graduates from the education field are women. Female overrepresentation in higher education is not reflected in the labor market in terms of salaries and decision-making roles, despite women having equal qualifications.
Differences between men and women in higher education may indicate gender-based preferences in interests. Women largely constitute the majority of workers in education-based careers. Because of this, it is critically important that women do not transfer their personal anxiety and continue to propagate the stereotype that women perform worse in mathematics.
Countries With The Highest Percentage Of Female High School Teachers
Ukraine
Ukrainian secondary education is three years long. The senior secondary school provides specialized training in elite schools. The basic curriculum includes a state-mandated element, as well as optional classes taught in schools with more intensive or elite institutional positions. Four languages are taught in Ukrainian schools: English, German, French, and Spanish. Learning one foreign language is compulsory. However, nearly 90% of all Ukrainian school children elect to learn English. 88% of secondary school teachers in the Ukraine are female.
Myanmar
After the collapse of Myanmar's socialist regime, the high school curriculum has been withdrawn and a new version introduced. Students need to opt for a specific field upon entering high school: science specialized or arts specialized. Boarding schools are quite common and extremely competitive, and uniforms are required across the country. Significant controversy over the ability to afford education and a disproportionate amount of students who drop out after middle school due to financial concerns has led the government of Myanmar to abolish high school enrolment fees. Parents can report schools for asking for a fee. Myanmar nuns play a very important role in creating residential schools for girls looking to spend a few years safe from violence and gain an education so they too can teach and pass on the gift of learning. 87% of Myanmar high school teachers are female.
Kazakhstan
Schooling is mandatory in Kazakhstan, and three languages are taught: English, Russian, and Kazakh. Education is primarily state-funded, and high school students have the option of general education, vocational training, or professional education at a college. The only major concern is access to education for students with special needs, as there is no mainstream system in place to ensure such children are included in the public education system. While the national literacy and enrolment rates are high in Kazakhstan, teachers, who are central to learning outcomes are underpaid and overworked. Education salaries make up only 60% of the national average wage. There is also a shortage of properly trained teachers, and issues with Kazakhstan school infrastructure that redirect education funds to repairing school buildings.
Gender Role Stereotyping
Teaching is an overwhelmingly female profession. Women may be attracted to teaching because they can work the same schedules as their children. Simply recruiting men, however, will not raise the quality of education. Still, an argument can be made that male role models may benefit boys who struggle in the classroom. Men who do become teachers are often promoted more quickly to administrative positions. This gender role stereotyping leads to challenges in the education sector with pay equality and simply, respect for the challenging work required by a teacher.
While the opportunities for women in education abound, the question must be asked: would more male role models motivate boys struggling through high school? After all, the curriculum is only half of the education battle. A teacher must also teach students how to learn, and motivate them to want more.
12 Countries With The Highest Percentage Of Female High School Teachers
| Rank | Country | % of High School Teachers that are Female |
| --- | --- | --- |
| 1 | Ukraine | 88% |
| 2 | Myanmar | 87% |
| 3 | Kazakhstan | 85% |
| 4 | Belarus | 81% |
| 5 | Georgia | 80% |
| 6 | Bulgaria | 79% |
| 7 | Kyrgyzstan | 79% |
| 8 | Moldova | 78% |
| 9 | Suriname | 74% |
| 10 | Mongolia | 73% |
| 11 | Antigua and Barbuda | 73% |
| 12 | Jamaica | 70% |