10 Stunning Beaches You Must Visit In Australia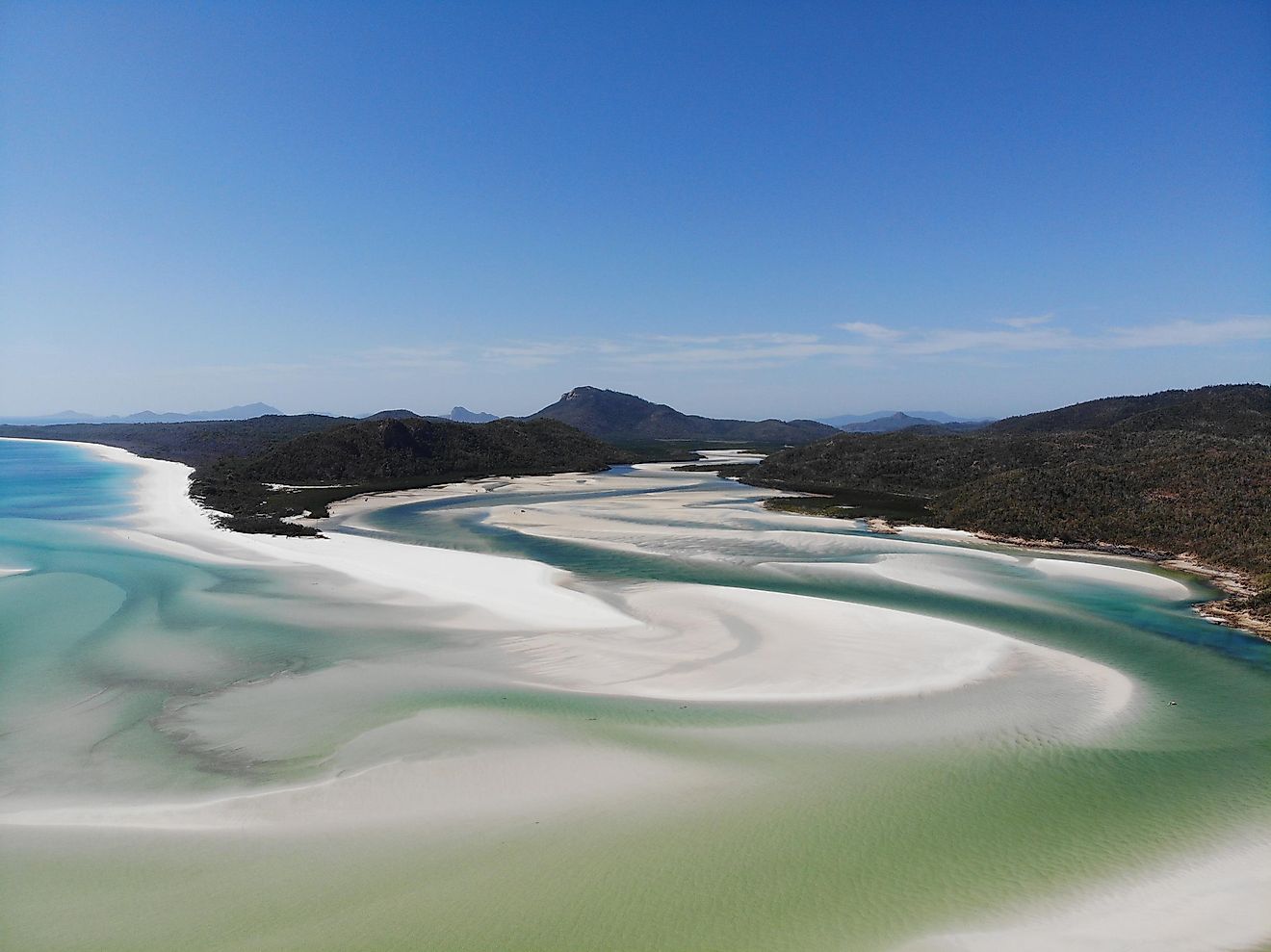 90% of Australians live by the coast.
The Great Barrier Reef is the largest eco-system in the world.
80% of the animals are unique to Australia.
Australia has more beaches than any other country on earth thanks to a coastline than spans an incredible 16,000 miles. It is no surprise that there are over 10,000 beaches here but which are the best? Read below to find out the 10 most stunning beaches in Australia:
10. Bondi Beach, Sydney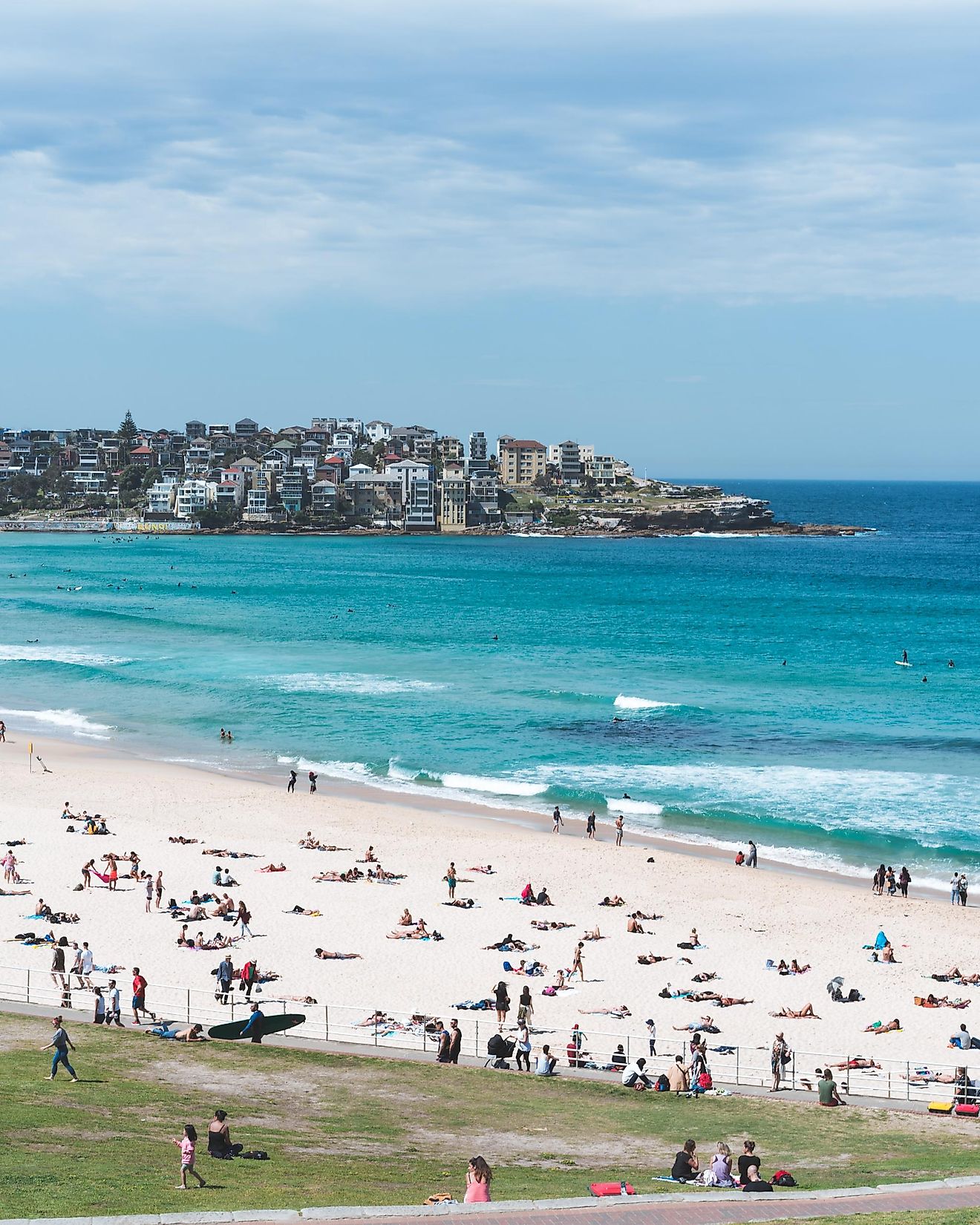 Sydney's Bondi Beach is a favorite among travelers and locals thanks to its laidback atmosphere, vast stretches of ochre sand and fantastic surf spots. After you have spent some time sunbathing, head inland for a bite to eat at one of the stylish restaurants that line the seafront.
9. Turquoise Bay, Exmouth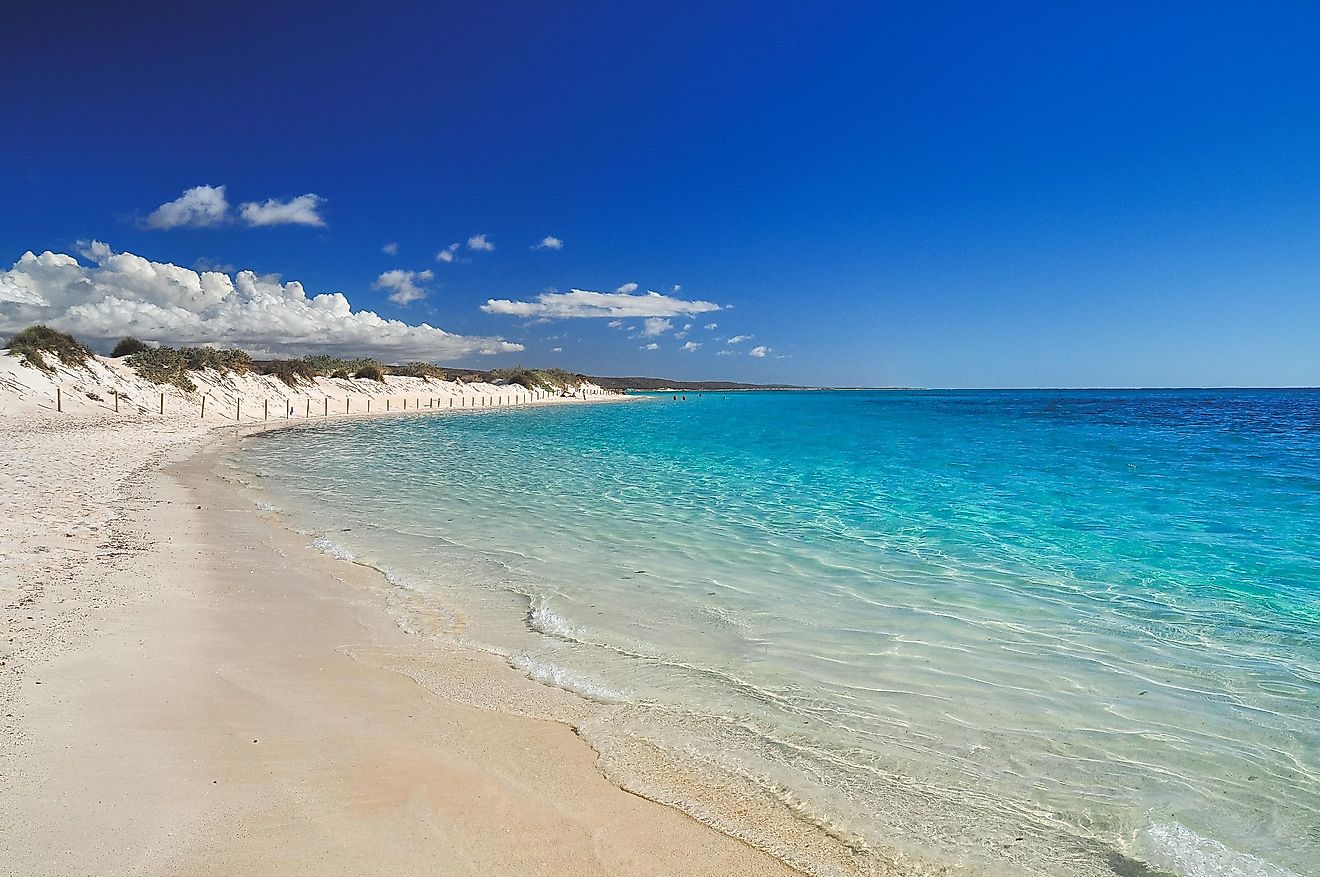 Not only is the beach flawless but Ningaloo Reef that sits below the bay's surface is pretty perfect too. This stunning shoreline is aptly named – the waters are truly turquoise. Wander along the chalk-white sands before snorkeling across vibrant coral gardens that erupt with colorful marine life. More than 500 species of tropical fish make their home here and manta rays, turtles and even dolphins can be found in this area too.
8. Whitehaven Beach, Whitsundays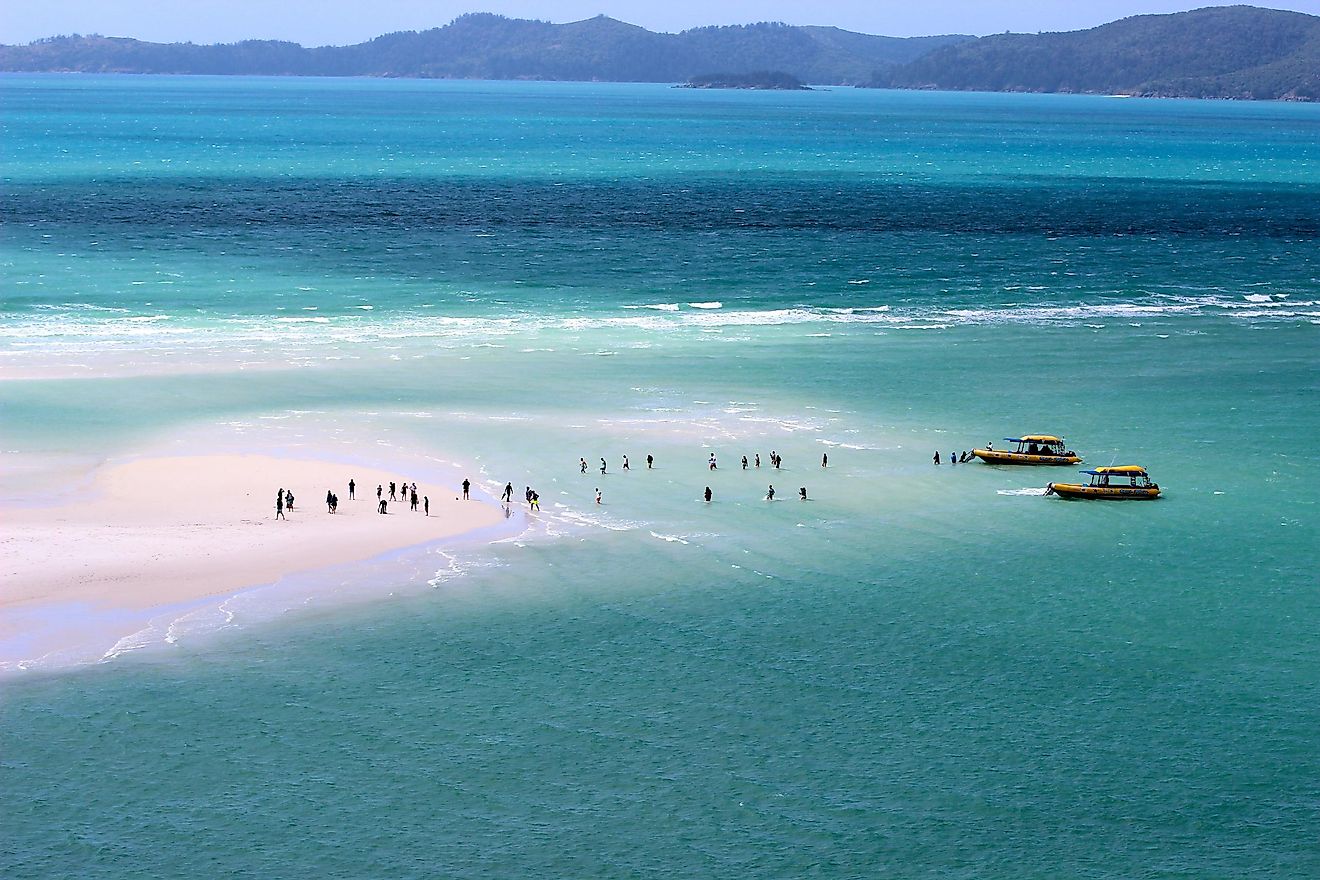 Reach paradise by hopping aboard a boat or seaplane from Hamilton Island or Airline Beach. Whitehaven Beach is immaculate: the sands are pure white and the lime green hillsides provide a sharp contrast against an azure sky that blends seamlessly with the sea. Take a short walk to Hill Inlet Lookout and be mesmerized by swirls of blue and white as the tide crawls lazily in.
7. Burleigh Heads Beach, Gold Coast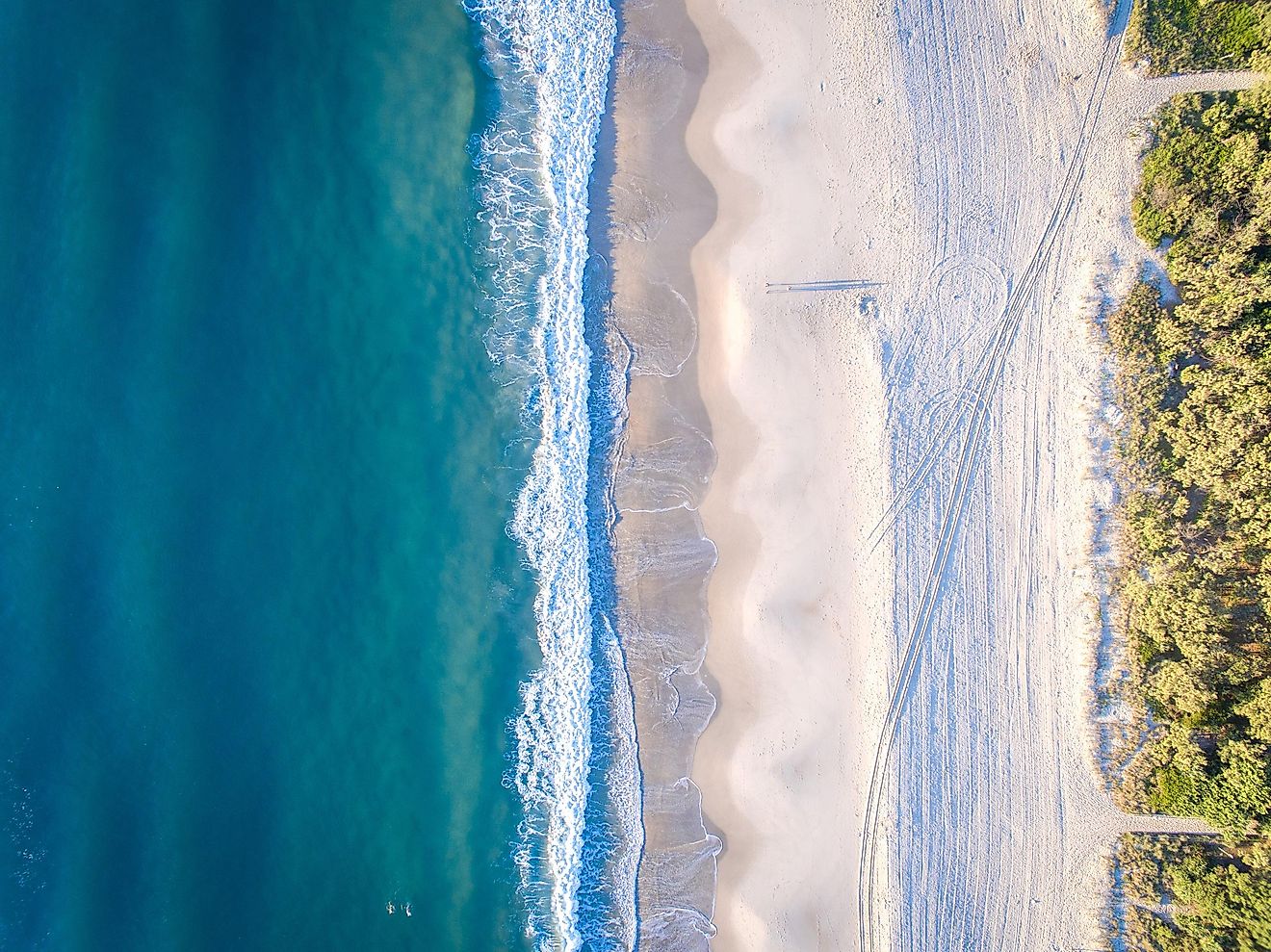 Burleigh Heads Beach caters to everyone. Surfers can catch a wave around the headland and the expansive beach means sunbathers are spoilt for choice for spots to unwind on. If you are not a fan of water sports, you can head inland to Burleigh Heads National Park – it is full of native wildlife and picturesque walking trails. Cool cafes, bohemian markets, and trendy restaurants line the seafront so there is no need to spend your day anywhere else.
6. Seventy-Five Mile Beach, Fraser Island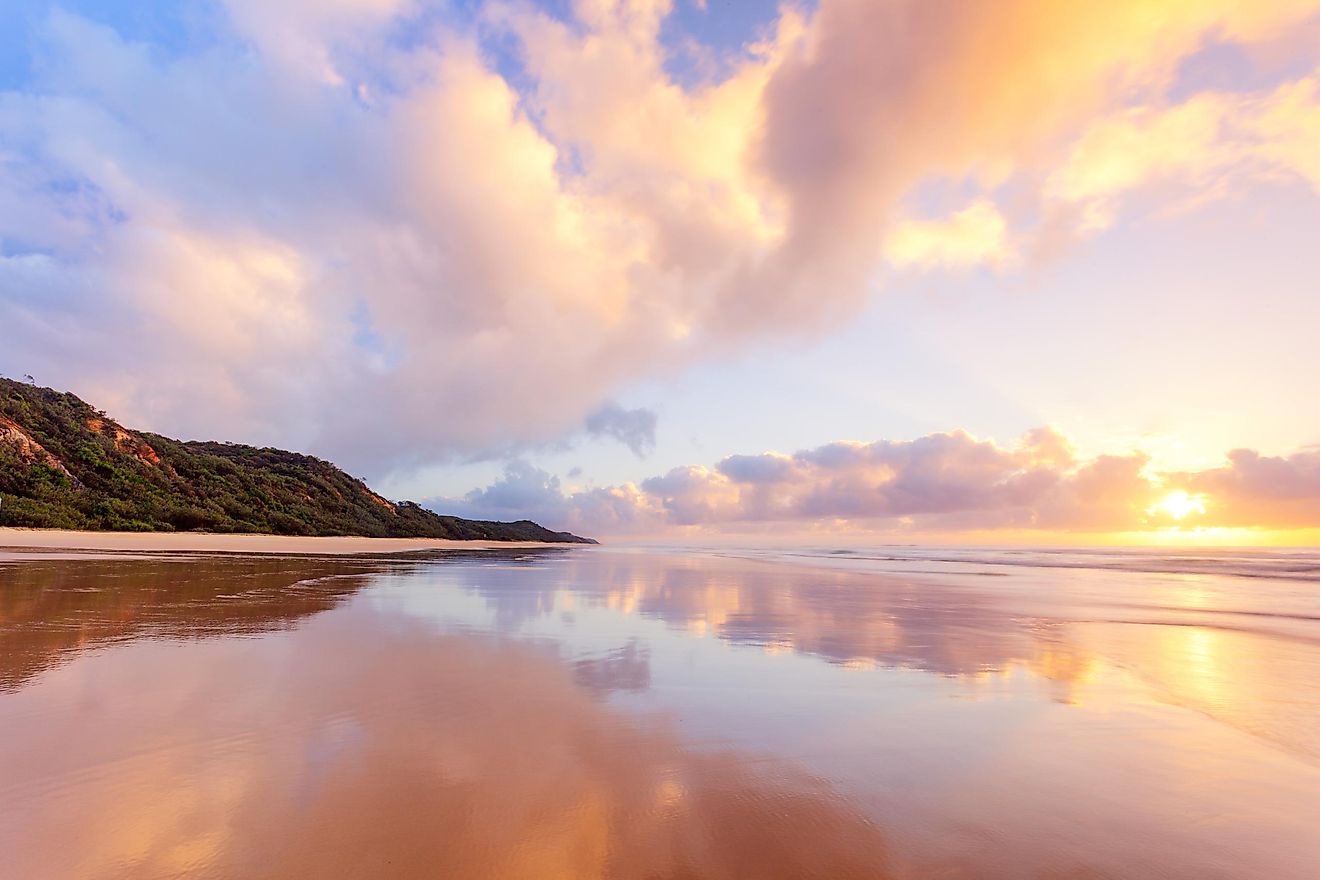 If solitude is what you are looking for then you will find it on Fraser Island's Seventy-Five Mile Beach. The clue is in the name; this beach stretches further than the eye can see. Bask, uninterrupted, in the glorious Australian sun. Spend some time chilling out in the unique Champagne Pools: the waters are full of tiny bubbles. Or, hike to Indian Head to soak up the magnificent views of the beach and ocean.
5. Wineglass Bay, Tasmania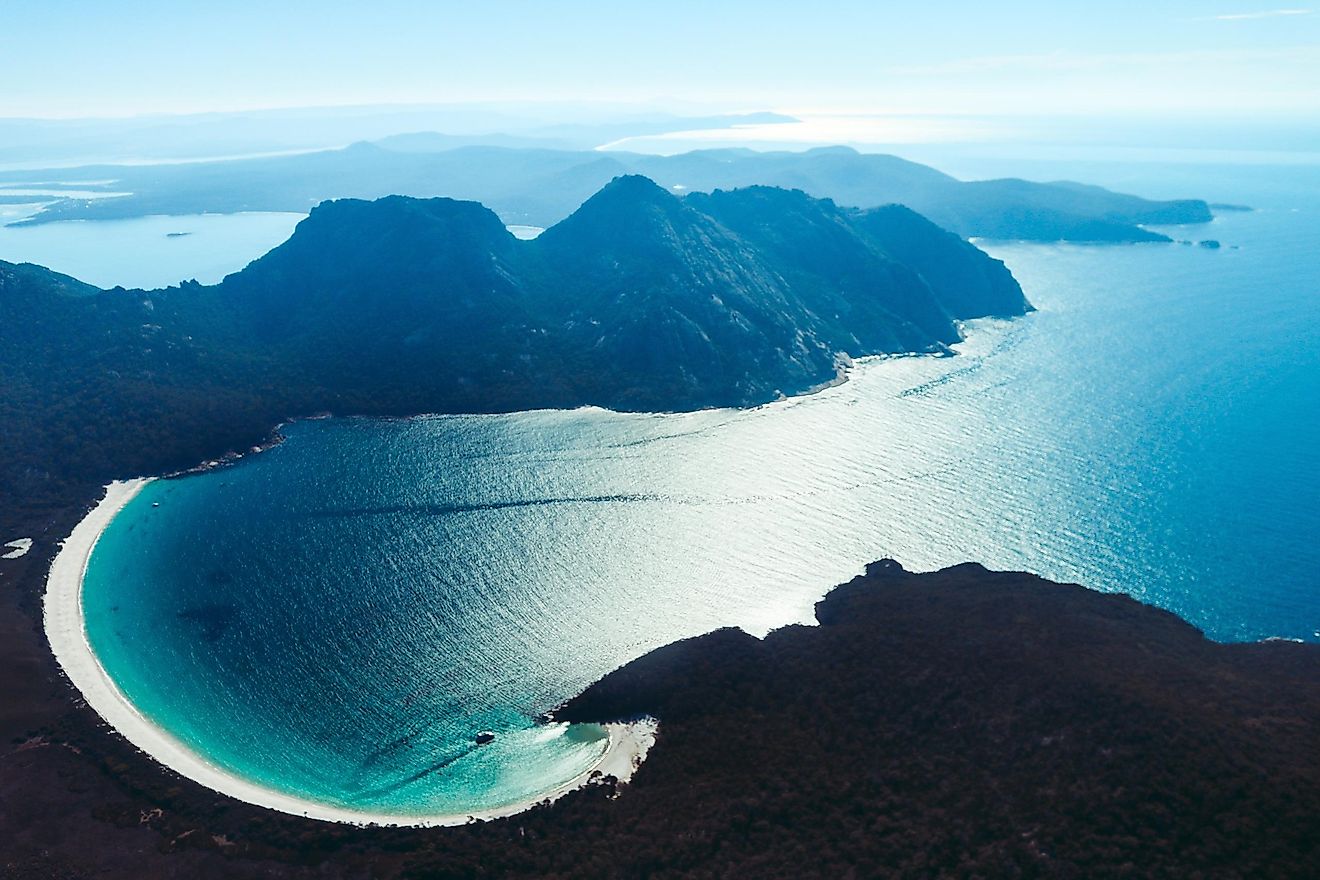 Wineglass Bay is one of the best beaches in the world. Located on Tasmania's east coast, the beach receives more than 300 days of sunshine a year. Wineglass Bay is a symphony of color: brilliant blues, porcelain white, and emerald greens. Not to mention the muted pinks of the famous Devonian Granite that makes this landscape postcard-perfect. Take the short but high-intensity hike to the lookout and take photos of the incredible vista.
4. Cable Beach, Broome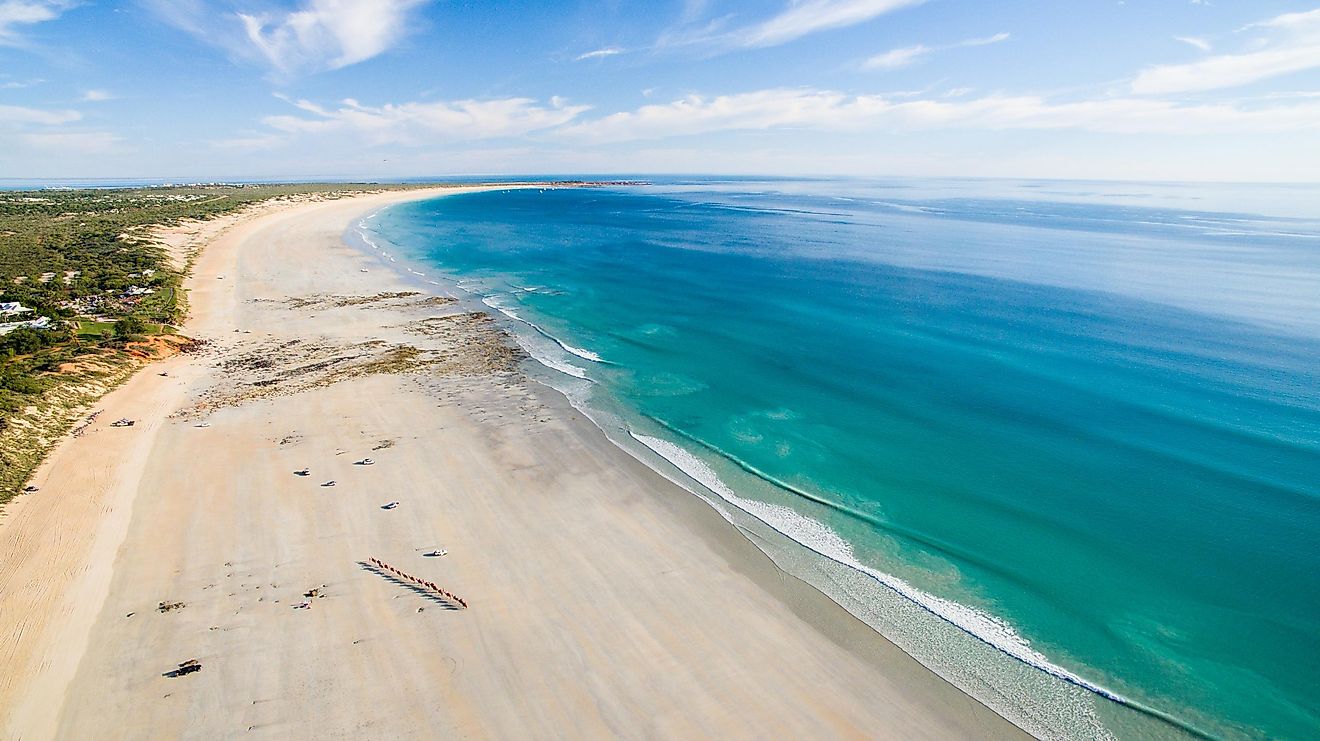 Lie back and soak up the sun on the comfortable sands of Cable Beach. When you are ready, take a dip in the inviting waters of the Indian Ocean; swim a couple of lengths or try your hand at kayaking. When the sun sets, the sky bursts in purples and reds – this is the perfect time to stroll along the seashore. Take a moment to watch the iconic camel rides take place, a black silhouette against a burning sky.
3. Bell's Beach, Victoria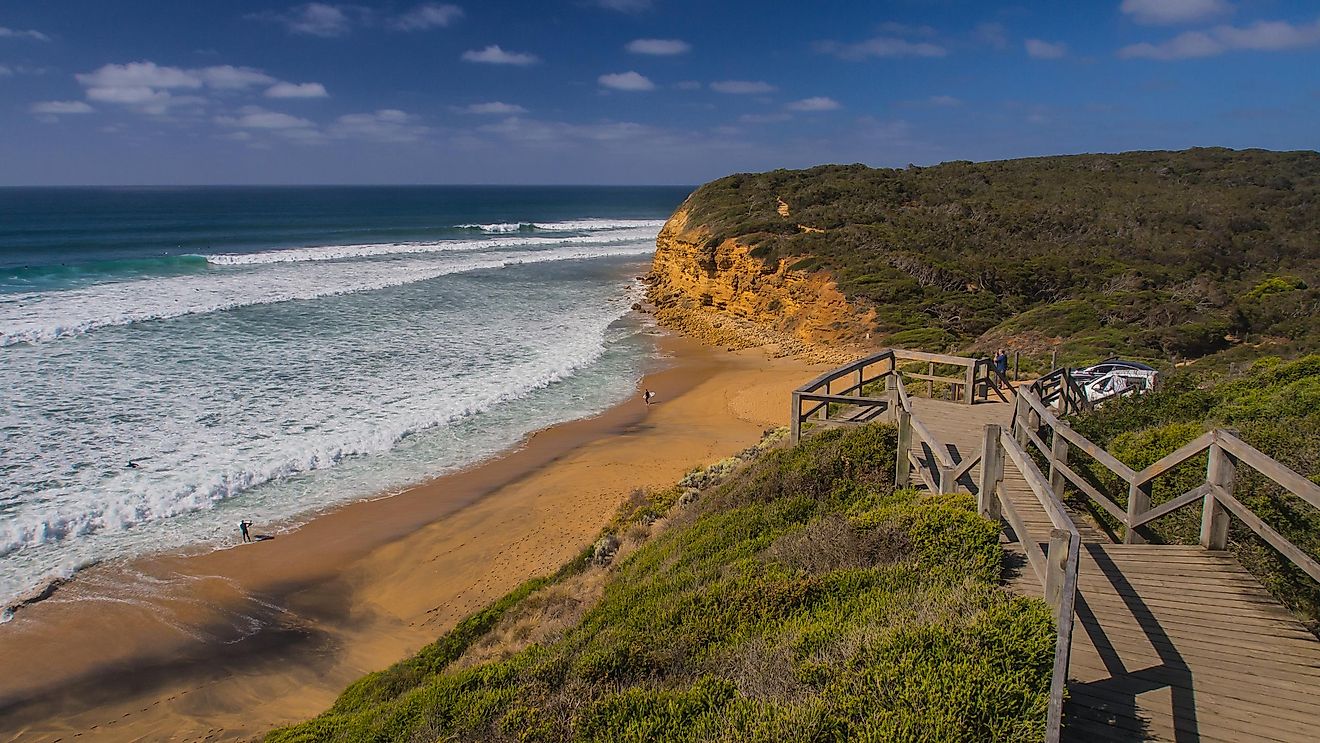 This one is for the surfers. Bell's Beach is one of the best surfing spots in the world thanks to the swells from the Southern Ocean. Competitions have been held here since 1961 and if you are a seasoned professional, visit during Easter for the Rip Curl Pro competition. If you are not a fan of surfing, there is plenty of space to enjoy the striking scenery. For impressive views of the ocean and to see the surfers in action, head to the clifftop vantage points.
2. Ned's Beach, Lord Howe Island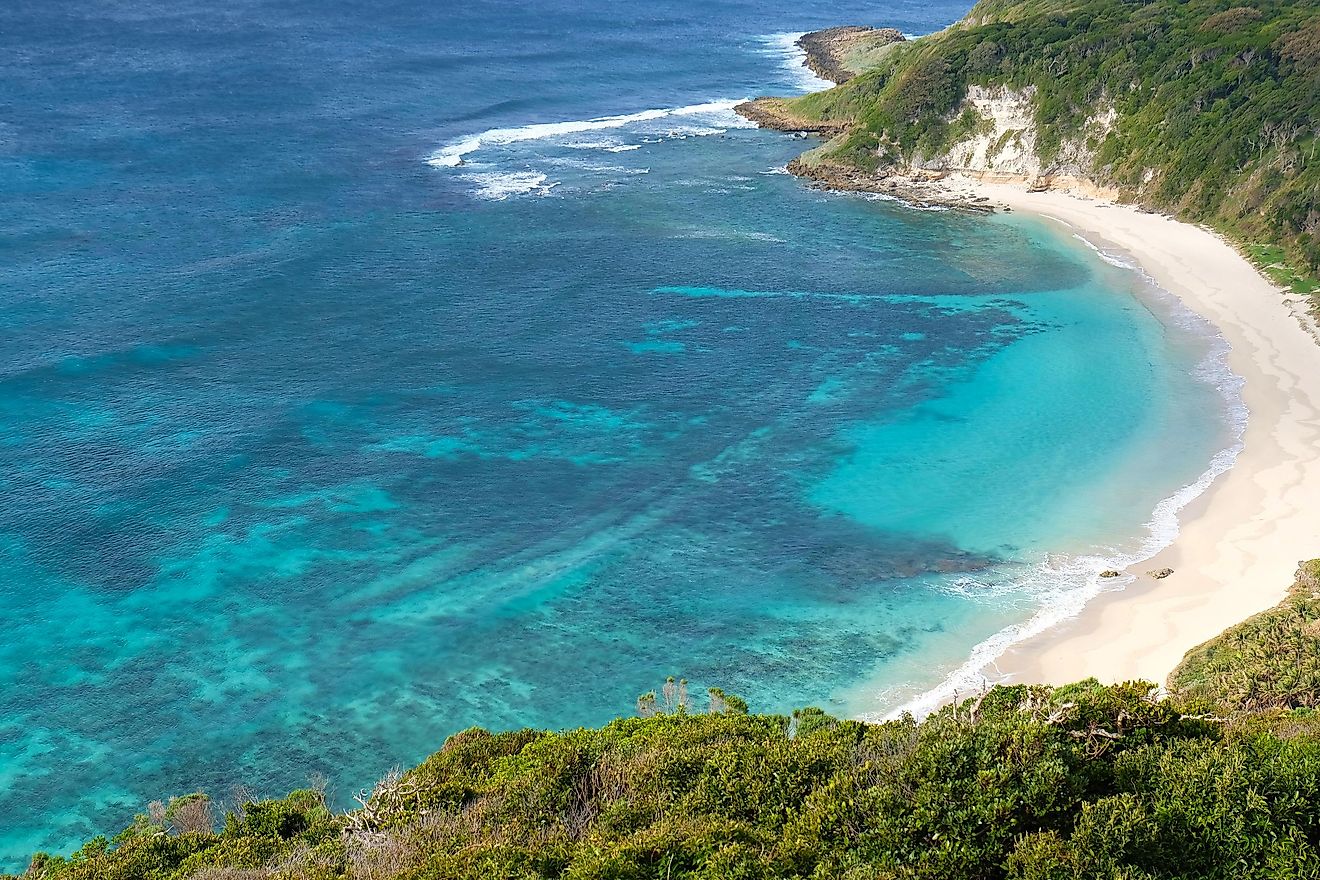 Ned's Beach is situated to the north-east of Lord Howe Island. Stretch out and lie back as the peaceful waters gently lap the golden shore. Not only do the soft waves make it great for swimming, but it also creates ideal feeding conditions too. Stand still as shoals of Kingfish, Wrasse, and Mullet come right up to you in search of something to eat. Get closer still and snorkel among the exotic sea life.
1. Palm Cove, Cairns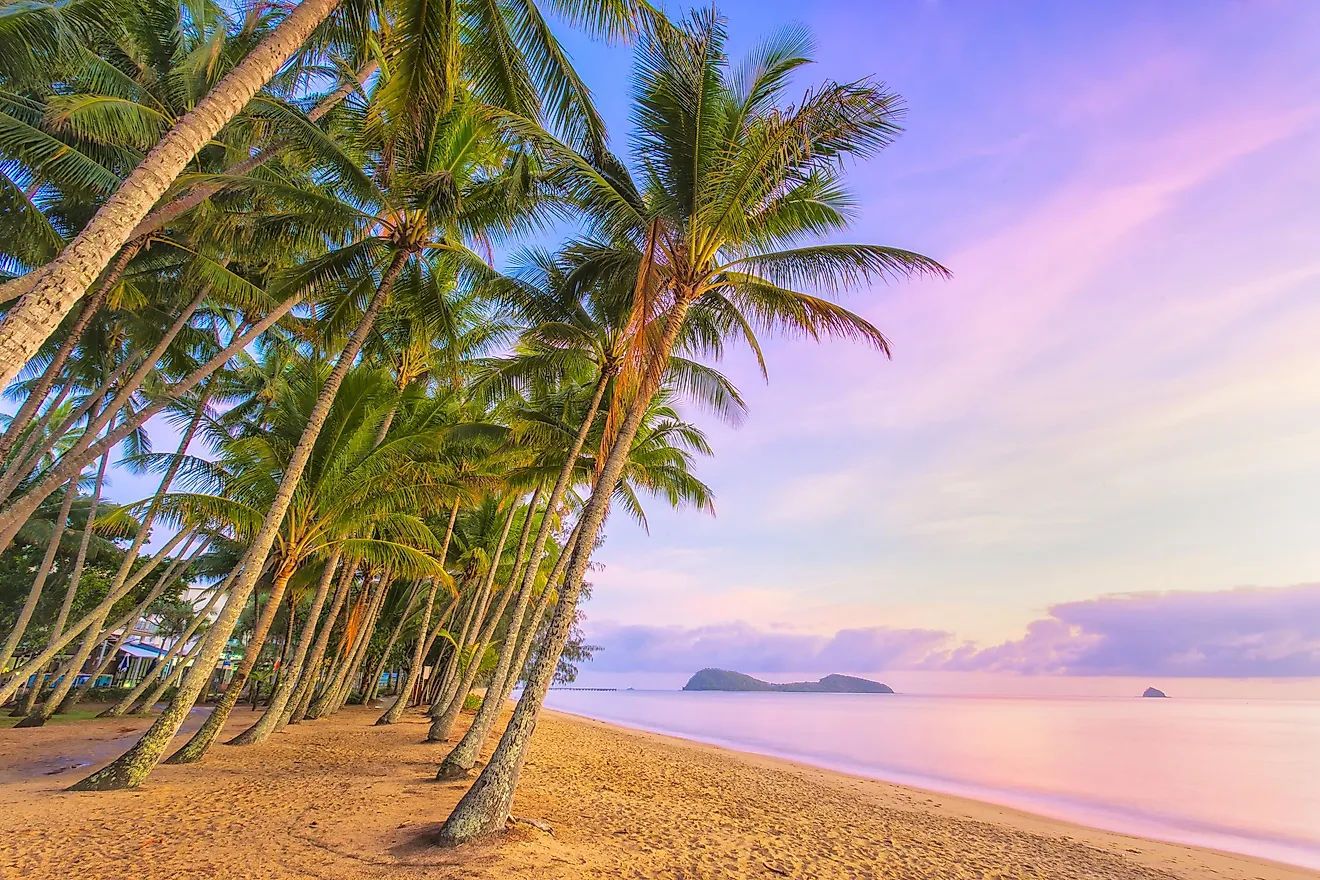 Cairn's Palm Cove is pure luxury. Stretches of cream sands are fringed with Melaleuca trees; stroll down this beautifully shaded promenade before finding some space on the beach to sunbathe. Work up an appetite with some thrilling water sports or kayak to nearby Double Island. Finish the day with some al fresco dining on the beachfront, devour the freshest seafood you will ever eat in front of a sunset masterpiece.